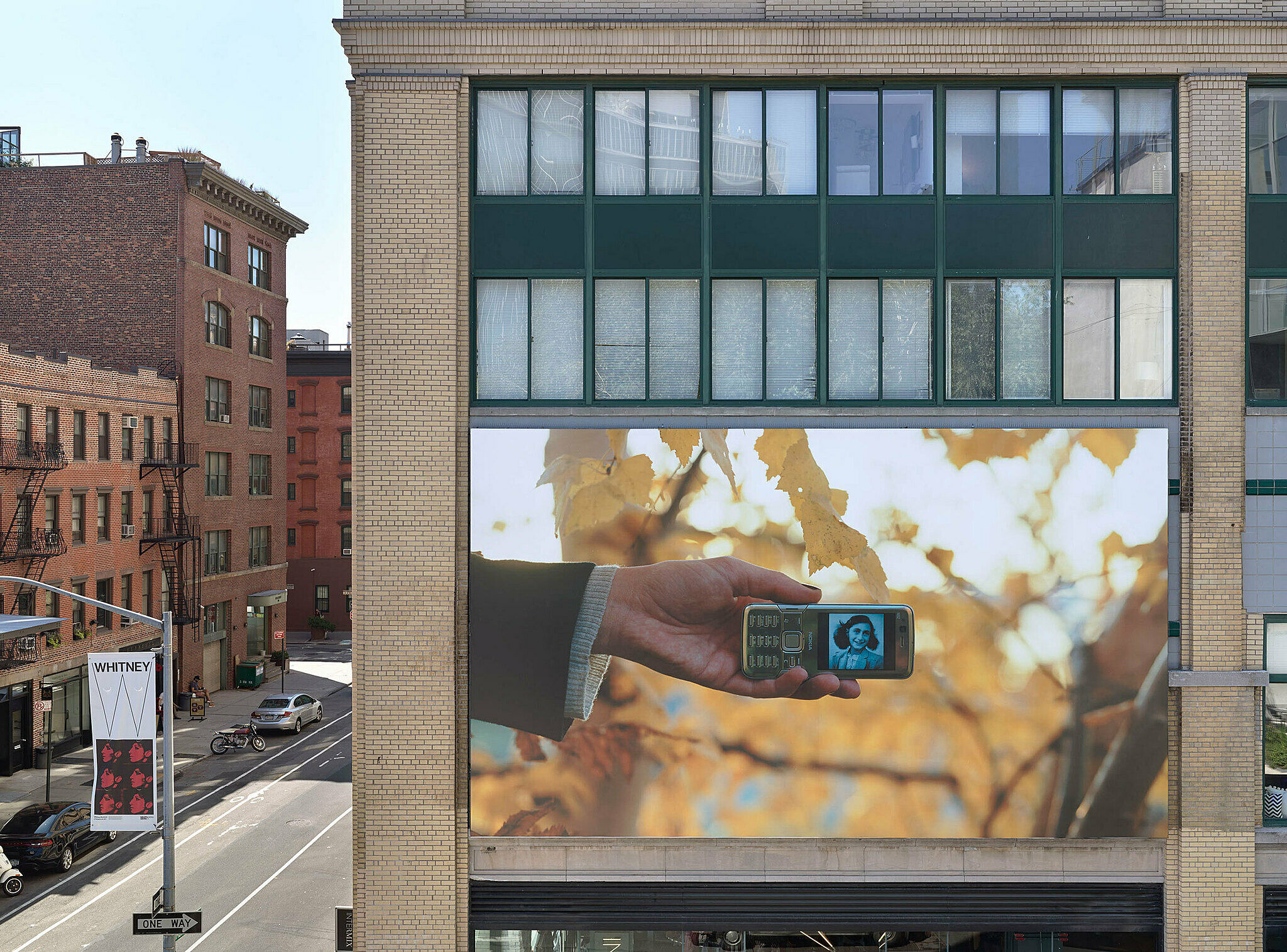 Torbjørn Rødland: Blue Portrait (Nokia N82)

June 7, 2016–Mar 6, 2017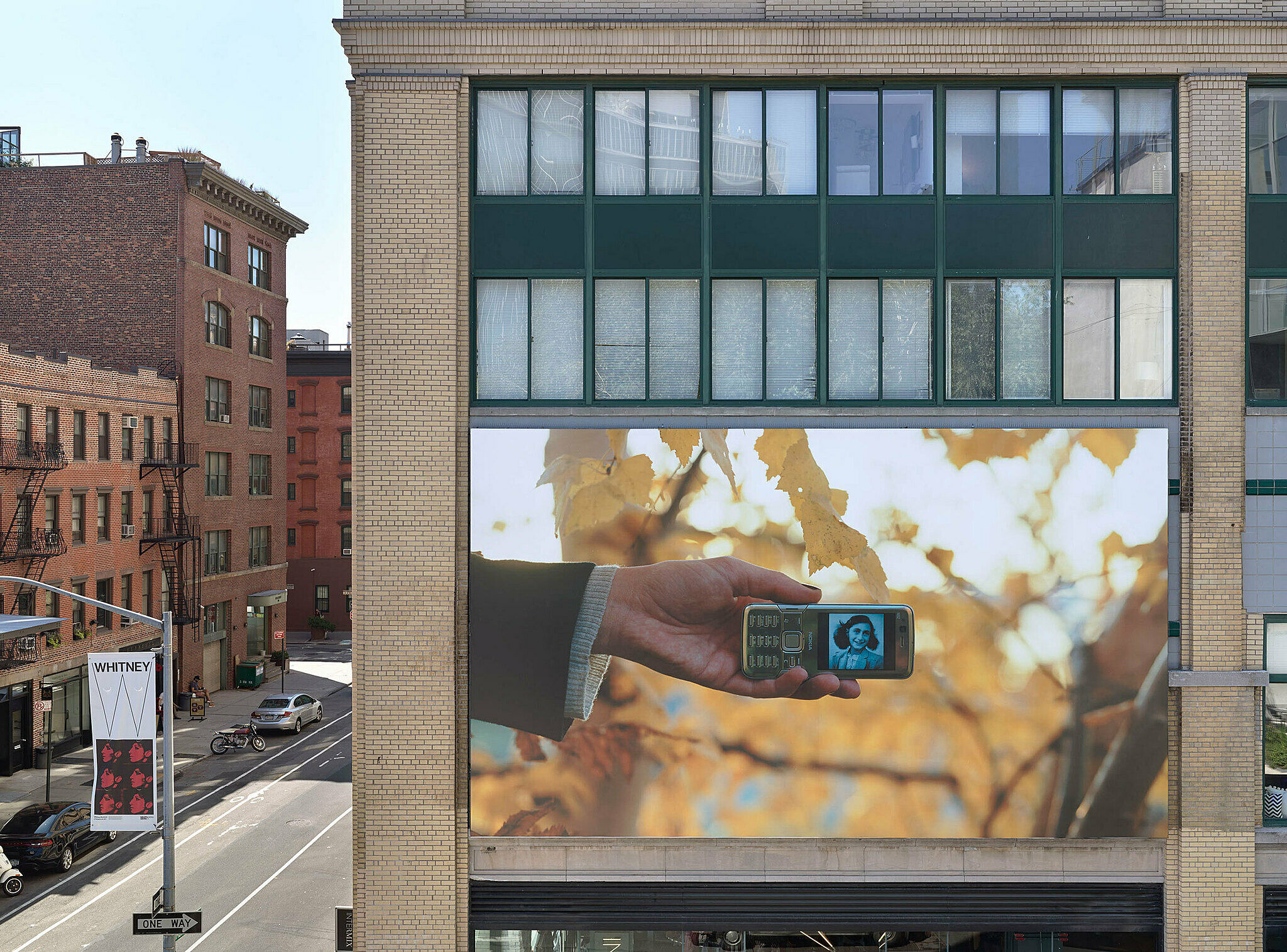 Blue Portrait (Nokia N82) by photographer Torbjørn Rødland is the fourth work to be featured as part of a series of public art installations by key American artists on the facade of 95 Horatio Street, across from the Museum's building and the southern entrance to the High Line. Past installations of the series, which was initiated by the Whitney in partnership with TF Cornerstone and High Line Art, have showcased works by Alex Katz (2014); Michele Abeles (2015), and Njideka Akunyili Crosby (2015–2016).
In Blue Portrait (Nokia N82), the Los-Angeles based photographer uses his camera to create a mysterious, even perplexing combination of images, juxtaposing—among other things—a Nokia mobile phone and a portrait of Anne Frank. Rødland is interested in the way that events get turned into mythology, transcending the facts and reducing complexities to simple representations of good and evil. While often using images and objects from history and politics, Rødland insists on the openness of meaning in the photographic image. His approach is part intuitive and part intellectual, inviting personal and individual interpretations of material resonating with broader cultural meanings.
Rødland's carefully composed photographs convert seemingly everyday scenes into something more heightened than their status in ordinary life. His meticulous attention to color, texture and the quality of light elevates otherwise mundane subjects into beautiful and seductive images. Yet his juxtaposition of disparate objects and heraldic lighting makes his scenes not only alluring, but also unsettling and uncanny. Rødland's photographs are conceptually based; he chooses objects and settings for their cultural connotations and psychological potential, charging each image with seemingly incompatible references and unexpected emotional impact.
This installation is organized by assistant curator Elisabeth Sherman.
This project is made possible by the Whitney Museum of American Art, TF Cornerstone, and High Line Art, presented by Friends of the High Line.
Torbjørn Rødland: Blue Portrait (Nokia N82) is part of Outside the Box programming which is supported by a generous endowment from The Jacques and Natasha Gelman Foundation.
Additional support is provided by the Royal Norwegian Consulate General in New York.
---
---
Installation Photography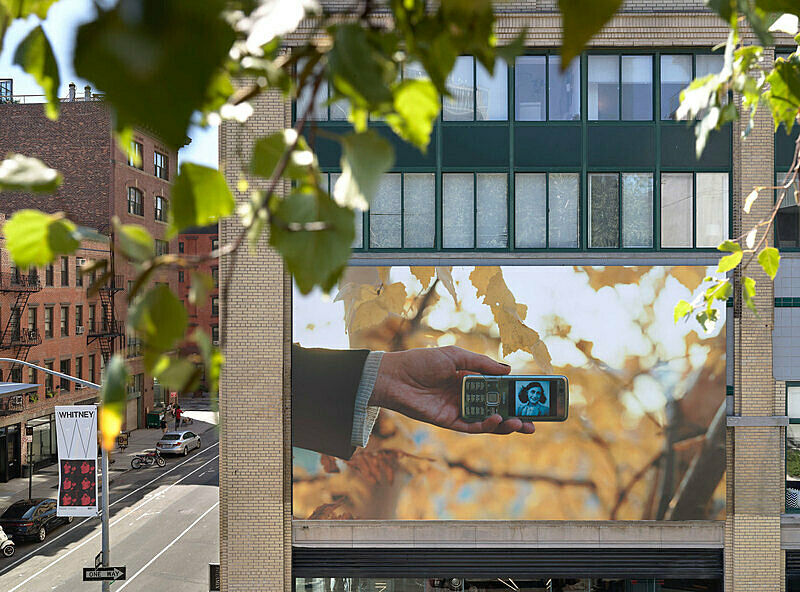 Torbjørn Rødland (b. 1970), installation view of Blue Portrait (Nokia N82), 2009–16. Whitney Museum of American Art, New York (June 7, 2016–March 2017). 95 Horacio Street as part of Outside The Box program. Collection of the artist; courtesy of Eva Presenhuber, STANDARD (OSLO), David Kordansky and Greenspon. Photograph by Ron Amstutz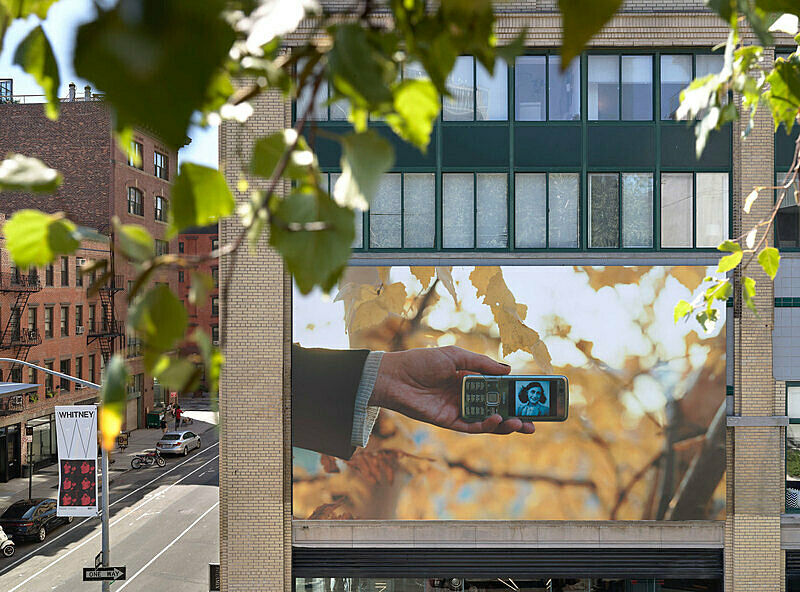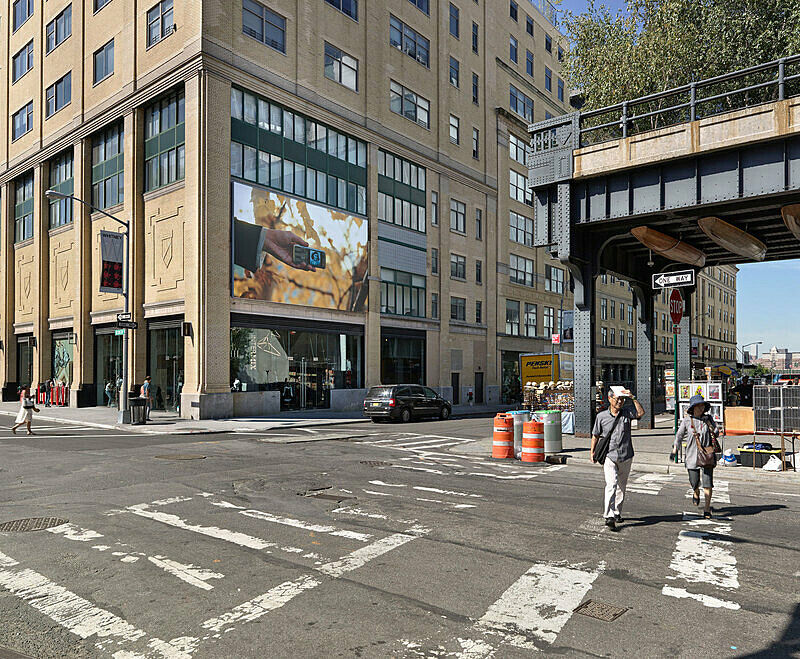 Torbjørn Rødland (b. 1970), installation view of Blue Portrait (Nokia N82), 2009–16. Whitney Museum of American Art, New York (June 7, 2016–March 2017). 95 Horacio Street as part of Outside The Box program. Collection of the artist; courtesy of Eva Presenhuber, STANDARD (OSLO), David Kordansky and Greenspon. Photograph by Ron Amstutz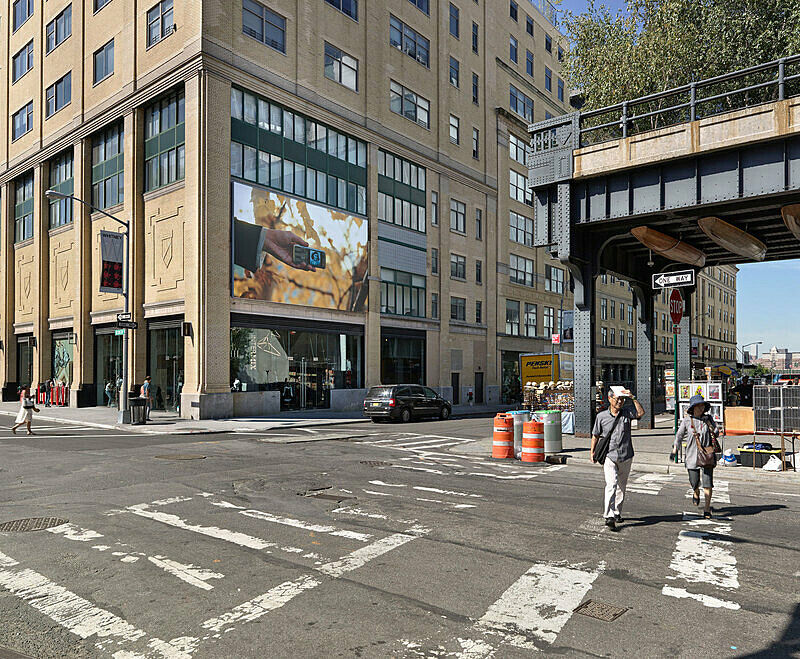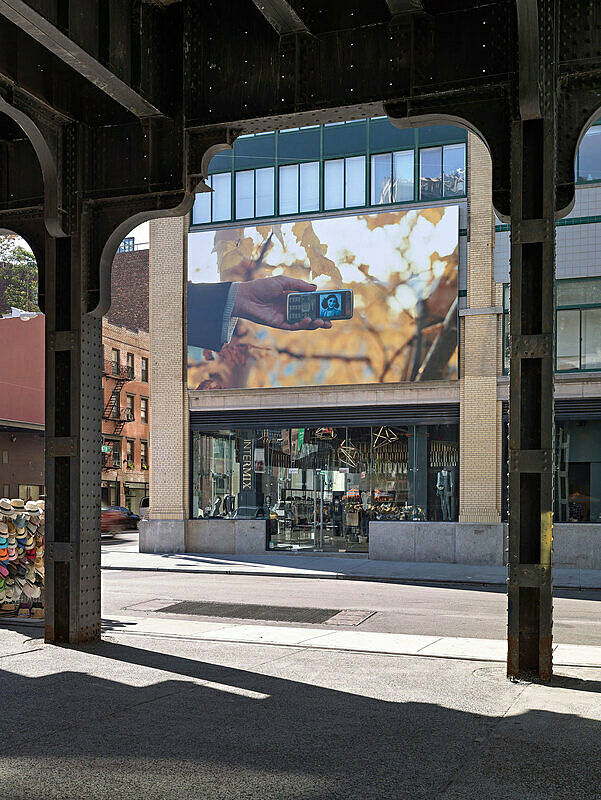 Torbjørn Rødland (b. 1970), installation view of Blue Portrait (Nokia N82), 2009–16. Whitney Museum of American Art, New York (June 7, 2016–March 2017). 95 Horacio Street as part of Outside The Box program. Collection of the artist; courtesy of Eva Presenhuber, STANDARD (OSLO), David Kordansky and Greenspon. Photograph by Ron Amstutz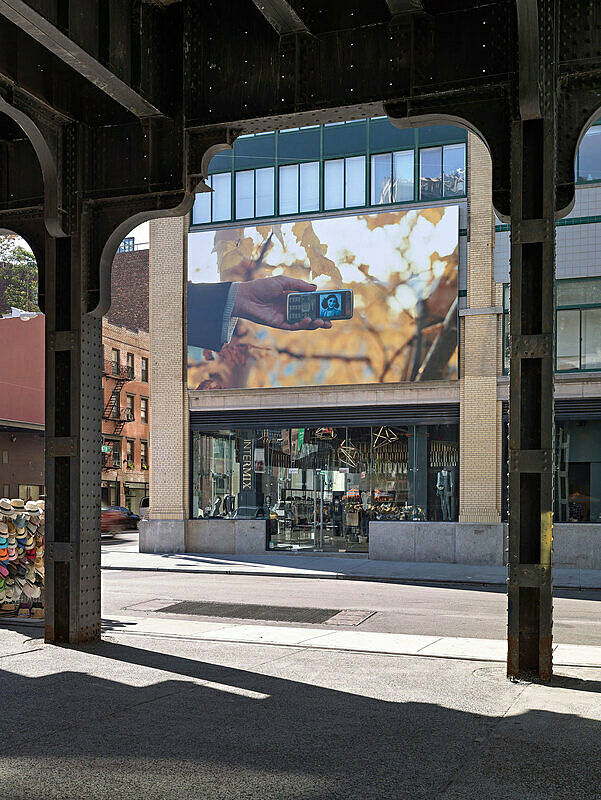 ---
In the News
"Whitney's New Public Art Installation is Open to Interpretation"
—ArtfixDaily
"New Public Art on Horatio St. Building to Feature Nokia Phone, Anne Frank"
—DNAInfo
"Torbjørn Rødland at the Whitney"
—Wallpaper
---
---