Plan Your Visit
General Admission
Advance tickets are recommended for best availability. Members may use their membership cards for anytime admission. Corporate partners and other Museum affiliates are encouraged to book complimentary tickets in advance. Learn more about how to plan your visit safely.
$25
Adults
$18
Seniors, Students, and Visitors with Disabilities
(Visitor with Disability ticket includes free admission for one care partner.)
Free
18 and under
Review all free and discounted admission opportunities.
Whitney Members
Members may show their membership cards at the Whitney for any time admission. Discounted guest tickets may be booked online in advance. Join today to enjoy exclusive events, exhibition previews, and much more.
Neighborhood Discounts
Show your same-day admission ticket or Whitney Membership Card and enjoy discounts at local bars, restaurants, and shops.
COVID-19 vaccination and face coverings are not required, but strongly recommended
We encourage all visitors to wear face coverings that cover the nose and mouth throughout their visit.
Stay at home if you are feeling sick
Please do not visit the Museum if you have a fever or any COVID-19 symptoms, have tested positive for COVID-19 within the past 14 days, or have had close contact with anyone who is confirmed or is suspected of having COVID-19.
Keep six feet apart
Review signage and ground markings throughout the Museum to support proper physical distancing.
Plan your route in advance
Review our building map.
Cover your cough, and wash your hands frequently
Hand-sanitizing stations are available throughout the Museum.
Accessibility Information
Please read our accessibility information before visiting.
We're Here to Help
The Whitney's top priority is the health and well-being of our visitors and staff. An inherent risk of exposure to COVID-19 exists in any public space where people are present. We cannot guarantee that you will not be exposed to COVID-19 during your visit, and all those entering the Whitney do so at their own risk as to such exposure. Read all our visitor policies.
We may share your name and email address with a governmental health authority should that information be requested for COVID-19 contact tracing purposes. If you do not want your name or email address used for these purposes, please email privacy@whitney.org.
Visitor Conduct
Whitney staff and visitors have the right to an environment free from abusive, threatening, or inappropriate behavior. The Museum reserves the right to remove any person acting in an unacceptable or inappropriate manner.
---
---
Hours
Please note: Visitors are strongly encouraged to reserve timed-entry tickets in advance. Weekdays and after 4 pm on weekends offer the least crowded times to visit the Whitney.
Hopper Member Mornings, Every Saturday and Sunday, 9:30-10:30 am, now through March 5.
Open today: 10:30 am–10 pm
| | |
| --- | --- |
| Mon | 10:30 am–6 pm |
| Tues | Closed |
| Wed | 10:30 am–6 pm |
| Thurs | 10:30 am–6 pm |
| Fri | 10:30 am–10 pm* |
| Sat | 10:30 am–6 pm |
| Sun | 10:30 am–6 pm |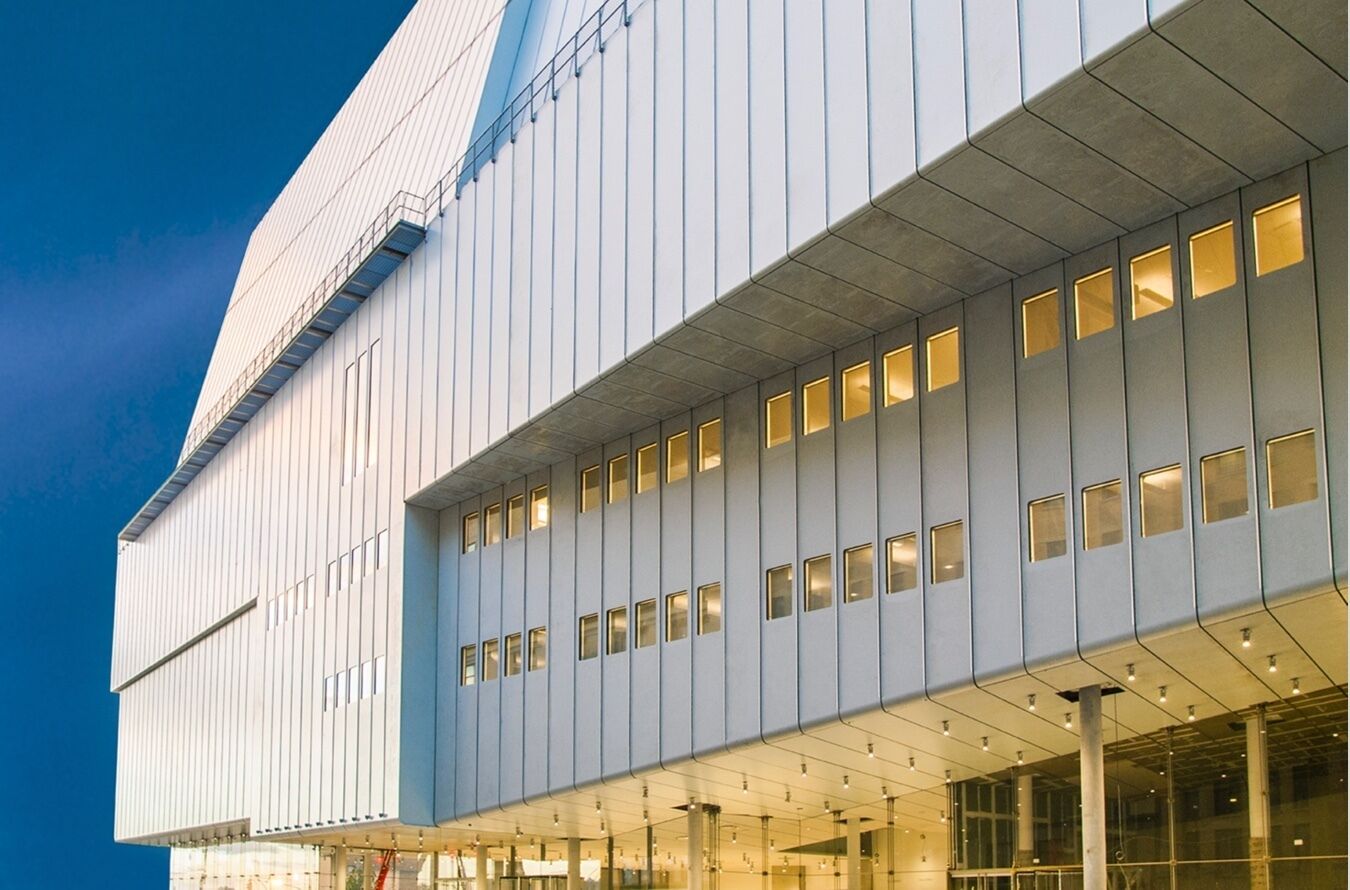 | | |
| --- | --- |
| Mon | 12 pm–6 pm |
| Tues | Closed |
| Wed | 12 pm–6 pm |
| Thurs | 12 pm–6 pm |
| Fri | 12 pm–10 pm |
| Sat | 12 pm–6 pm |
| Sun | 12 pm–6 pm |
Due to unforeseen circumstances Studio Bar is offering a limited menu at this time. Please enjoy full service at the Whitney Cafe. We apologize for any inconvenience.
Every day, 12pm–close, enjoy light refreshments and modern twists on classic American cocktails at the Whitney's Studio Bar. This sit-down, indoor/outdoor dining experience is located on the Museum's eighth floor and extends onto the Thomas H. Lee Family Terrace, where visitors can enjoy spectacular views of the New York City skyline.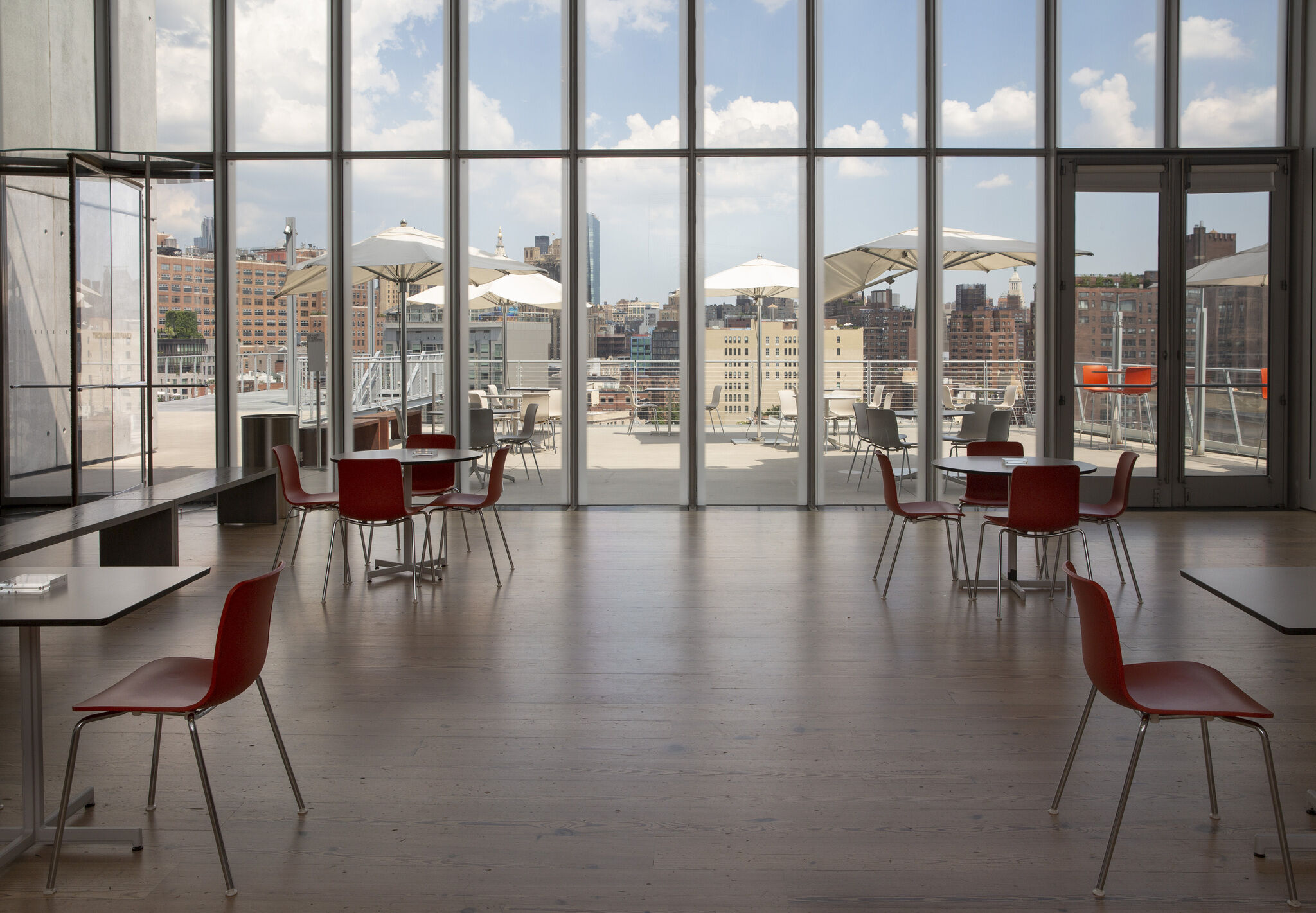 Open today: 10:30 am–10 pm
| | |
| --- | --- |
| Mon | 10:30 am–6 pm |
| Tues | Closed |
| Wed | 10:30 am–6 pm |
| Thurs | 10:30 am–6 pm |
| Fri | 10:30 am–10 pm |
| Sat | 10:30 am–6 pm |
| Sun | 10:30 am–6 pm |
The Whitney's grab-and-go cafe in the ground floor Andrea and James Gordon Restaurant is accessible to both guests of the museum and the general public. With a takeaway menu from Union Square Events and limited outdoor seating, stop by for a coffee and pastry, quick snack, glass of wine, or lunch.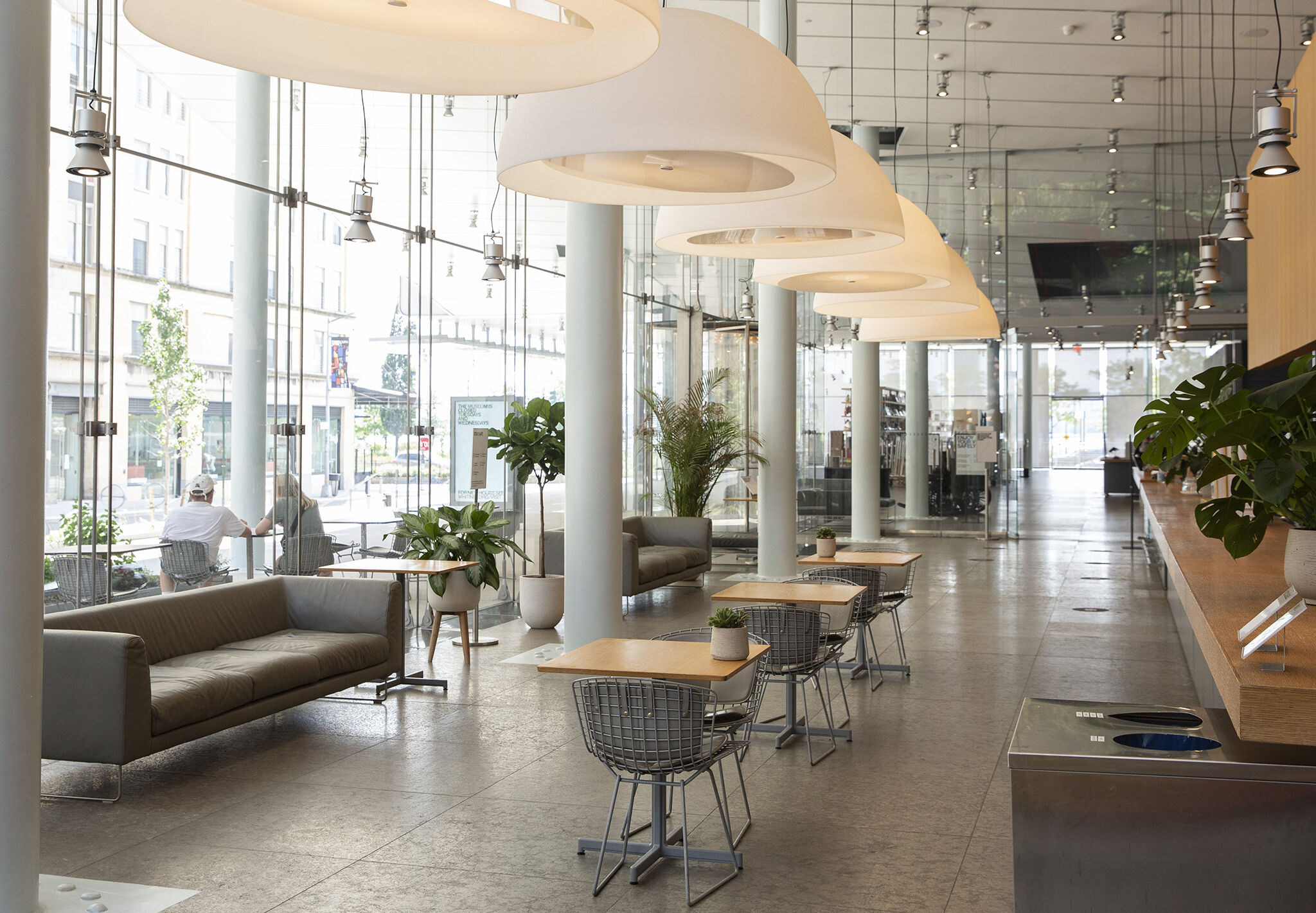 ---
How to Get Here
99 Gansevoort Street
New York, NY 10014
Located at 99 Gansevoort Street in Manhattan's Meatpacking District—steps away from the Hudson River Greenway and the West Side Highway—the Whitney is easily accessible by bicycle, car, and public transportation.
There are numerous parking garages in the area:
There are three ICON parking facilities nearby, at 99 Jane Street, 134–36 Jane Street, and 385 West 15th Street.
Bicycle racks are available in the front of the Museum, and Citi Bike docks are located at the southwest corner of Gansevoort and Washington Streets.
---
Enhance your visit and hear the stories behind the art on view—directly from curators, leading cultural thinkers, and the artists themselves. Stream for free.
Learn about the access services offered at the Whitney, including wheelchair access and assistive listening systems.
Para exposiciones selectas, nos complace ofrecer los siguientes recursos y programas en español.