A Guide to Late Summer Nights at the Whitney

Jul 1, 2015
Through September 27, the Whitney Museum is open late until 10 pm on Thursdays, Fridays, and Saturdays. In celebration of the summer solstice, here are some our favorite ways to make the most of these long summer days in the new galleries.
1
The Museum's light-filled building offers perfect perches for viewing the sunset—from the shop on the ground floor to the floor-to-ceiling, west-facing windows on the fifth. We suggest two places in particular: begin at the eighth-floor Studio Cafe, which offers outdoor seating along with 300-degree views of the city. Then walk down to the fifth floor, and see the sky change from one of Mary Heilmann's colorful chairs, part of her installation Sunset.
3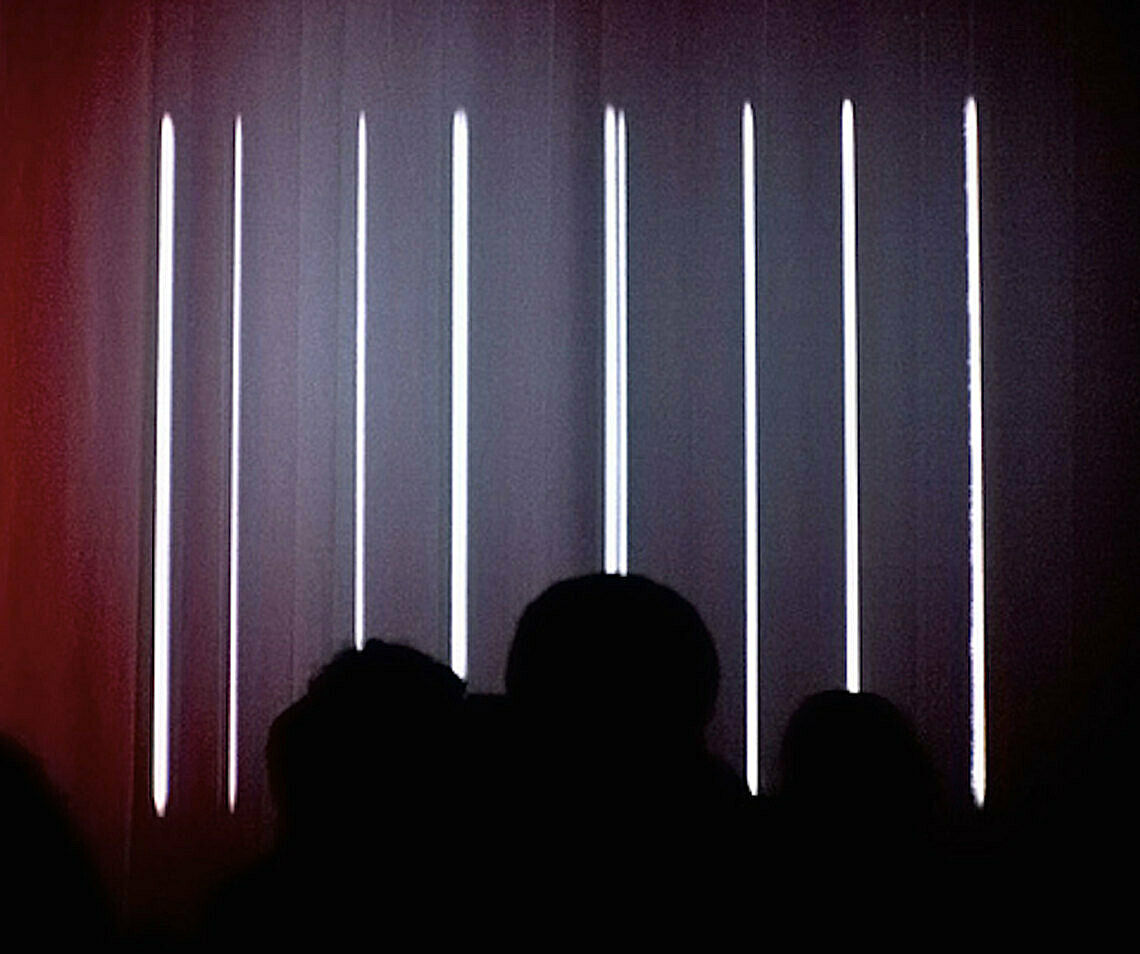 4
On a clear night, stargaze from any of the Museum's terraces to spot the constellations Ursa Major and Usra Minor (Big Dipper and Little Dipper), Leo, and planets Venus and Jupiter—visible in the NYC night sky only during these summer months.
5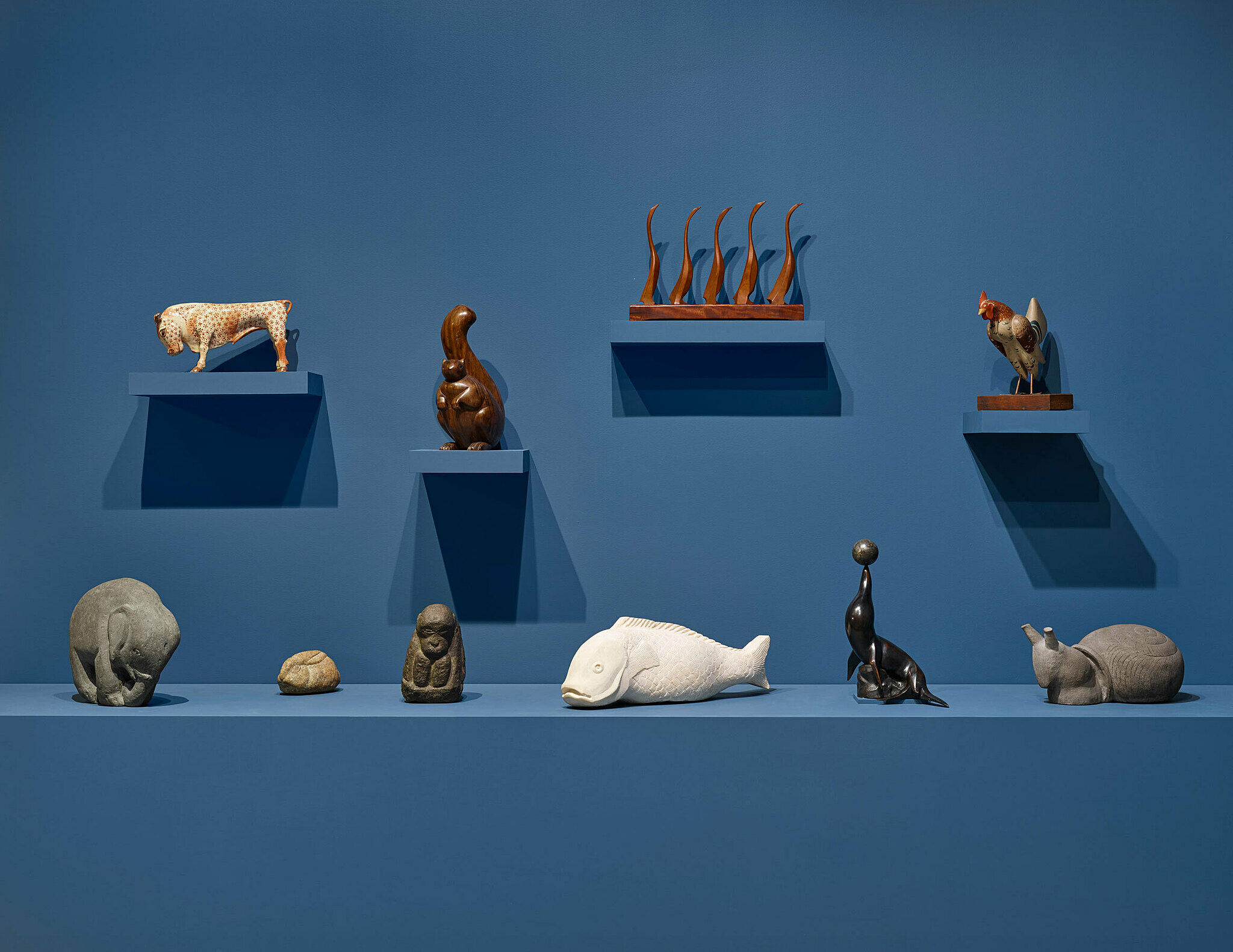 Drop by after work and take a walk around the first-floor gallery, which is free and open to the public. Tap into the energy of Gertrude Vanderbilt Whitney's Studio Club by browsing works by Mabel Dwight, Edward Hopper, Yasuyo Kuniyoshi, and John Sloan—all part of a single chapter within America Is Hard to See. Then head back outdoors and relax on the Whitney's outdoor plaza or "largo."
6
If you can't make it to the Whitney, visit whitney.org for an alternative. Almost There by Rafaël Rozendaal is the newest iteration of Sunrise/Sunset, a series of Internet art projects activated when the sun rises and sets in New York. Rozendaal's project uses black and white circular shapes—vaguely suggestive of the sun or full moon—to "eclipse" the Whitney's website.
Explore Night-Themed Works in the Collection
Joseph Stella (1877-1946), Luna Park, c. 1913. Oil on composition board, 17 1/2 × 23 1/2 in. (44.5 × 59.7 cm). Whitney Museum of American Art, New York; gift of Mrs. Charles A. Goldberg 72.147

Everett Shinn (1876-1953), _Revue_, 1908. Oil on canvas. Overall: 18 1/8 × 24 1/4 × 7/8 in. (46 × 61.6 × 2.2 cm). Whitney Museum of American Art, New York; Gift of Gertrude Vanderbilt Whitney 31.346 © artist or artist's estate

William Glackens (1870–1938). _Hammerstein's Roof Garden_, c. 1901. Oil on linen, 29 7/8 × 24 13/16 in. (75.9 × 63 cm). Whitney Museum of American Art, New York; purchase 53.46

Miguel Covarrubias (1904-1957), _Scene: "The Last Jump". Cabaret on a Saturday Night_, from the series, Negro Drawings, 1924. Brush and ink, ink wash, and graphite pencil on paper. Sheet: 14 3/8 × 11 7/16 in. (36.5 × 29.1 cm). Whitney Museum of American Art, New York; Purchase, with funds from the Drawing Committee 2014.21 © artist or artist's estate

Edward Hopper (1882-1967), Railroad Sunset, 1929. Oil on canvas, 29 5/16 × 48 1/8 in. (74.5 × 122.2 cm). Whitney Museum of American Art, New York; Josephine N. Hopper bequest 70.1170 © Heirs of Josephine N. Hopper/Licensed by VAGA, New York, NY

Chiura Obata (1885-1975), _Evening Glow of Yosemite Fall_, World Landscape Series "America", 1930. Woodblock print. Sheet: 17 7/8 × 13 1/8 in. (45.4 × 33.3 cm) Image: 15 7/16 × 10 7/8 in. (39.2 × 27.6 cm). Edition unknown. Whitney Museum of American Art, New York; Gift of Gyo Obata 2014.280 © Gyo Obata

Agnes Pelton, Untitled, 1931. Oil on canvas, 36 3/16 × 24 3/16 in. (91.9 × 61.4 cm). Whitney Museum of American Art, New York; purchase, with funds from the Modern Painting and Sculpture Committee 96.175

Paul Cadmus, Sailors and Floosies, 1938. Oil and tempera on linen mounted on composition board, with wood frame, 33 11/16 × 48 1/2 in. (85.6 × 123.2 cm). Whitney Museum of American Art, New York; gift of Malcolm S. Forbes 64.42a–b Art © Jon F. Anderson, Estate of Paul Cadmus / Licensed by VAGA, New York, N.Y.

Thomas Hart Benton, Poker Night (from A Streetcar Named Desire), 1948. Tempera and oil on linen mounted on composition board. Sheet (sight): 36 × 48 in. (91.4 × 121.9 cm). Whitney Museum of American Art, New York; Mrs. Percy Uris Bequest 85.49.2 Art (c) Thomas Hart Benton and Rita P. Benton Testamentary Trusts/Licensed by VAGA, New York, NY

Peter Hujar (1934-1987), _West Side Parking Lots, NYC_, 1976. Gelatin silver print. 14 7/8 × 14 7/8 in. (37.8 × 37.8 cm). Whitney Museum of American Art, New York; Promised gift of the Fisher Landau Center for Art P.2010.320 © artist or artist's estate

Raymond Pettibon (1957–), _No Title_, 1996. Brush and ink on paper, sheet (Irregular): 18 1/8 × 10 in. (46 × 25.4 cm). Whitney Museum of American Art, New York; Purchase, with funds from the Drawing Committee 97.28.3 © artist or artist's estate