Patron Groups
Whitney patron group members gain insider access to exhibitions, artists, and programs while supporting the Museum's mission to promote living artists and American art of the twentieth and twenty-first century. Each patron group has a particular emphasis, and offers specially tailored events and programs.
For more information, please contact patron_groups@whitney.org or (212) 671–5401.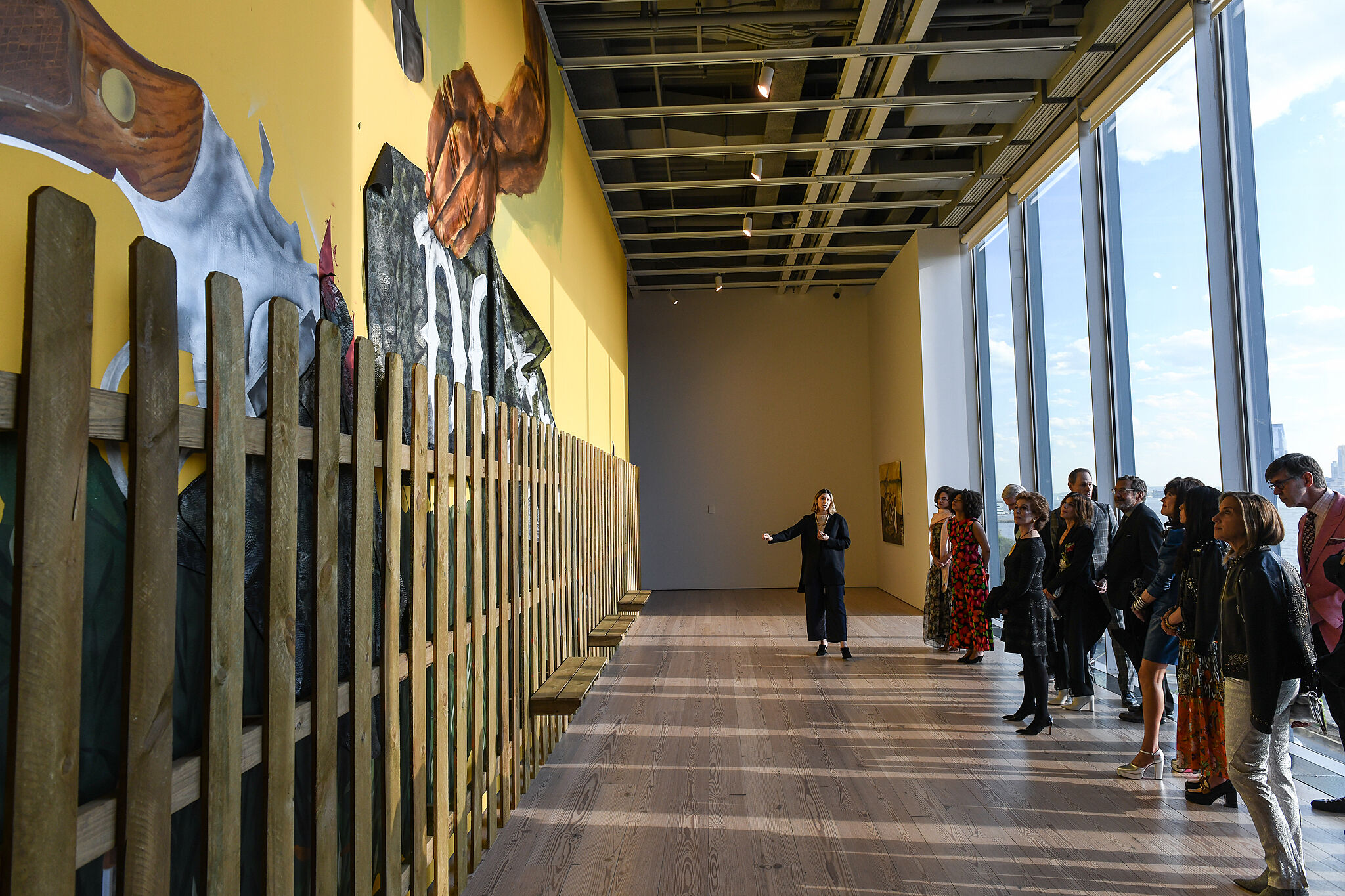 After hours tour of 2019 Whitney Biennial. Photography by Mattew Carasella
ARTISTS COUNCIL
Young collectors who share a passion for supporting emerging artists enjoy intimate studio visits, curator-led gallery tours, and exhibition talks.
EDUCATION COMMITTEE
This group offers special access to the Whitney's education initiatives through events with key education and curatorial staff and on-going participation in departmental programming.
DIRECTOR'S COUNCIL
Unique programming for art collectors and enthusiasts provides entrée into today's art scene through exclusive access to contemporary artists, curators, and collectors.
LIBRARY FELLOWS
Devoted to the preservation and documentation of the history of American art, Library Fellows enjoy exclusive programming featuring artists, writers, curators, and historians.
AMERICAN FELLOWS
Connoisseurs and enthusiasts of early to mid-20th century American art gain insight into the prewar period through access to eminent art historians, critics, curators, and collectors.
CONSERVATION FELLOWS
A passionate group interested in the innovative approaches to the treatment and technical study of works of contemporary and modern art in the Museum's collection.