Laura Poitras: Astro Noise

Feb 5–May 1, 2016
Laura Poitras: Astro Noise is the first solo museum exhibition by artist, filmmaker, and journalist Laura Poitras. This immersive installation of new work builds on topics important to Poitras, including mass surveillance, the war on terror, the U.S. drone program, Guantánamo Bay Prison, occupation, and torture. Some of these issues have been investigated in her films, including Citizenfour, which won the 2015 Academy Award for Best Documentary, and in her reporting, which was awarded a 2014 Pulitzer Prize.
For the exhibition, Poitras is creating an interrelated series of installations in the Whitney's eighth-floor Hurst Family Galleries. The exhibition expands on her project to document post–9/11 America, engaging visitors in formats outside her non-fiction filmmaking. Instead she will create immersive environments that incorporate documentary footage, architectural interventions, primary documents, and narrative structures to invite visitors to interact with the material in strikingly intimate and direct ways.
The title, Astro Noise, refers to the faint background disturbance of thermal radiation left over from the Big Bang and is the name Edward Snowden gave to an encrypted file containing evidence of mass surveillance by the National Security Agency that he shared with Poitras in 2013. The Snowden archive partially inspired Poitras's presentation at the Whitney.
Laura Poitras: Astro Noise is organized by Jay Sanders, Curator and Curator of Performance.
Major support is provided by The Andy Warhol Foundation.

Significant support is provided by the Teiger Foundation, the Keith Haring Foundation Exhibition Fund, and The Reva and David Logan Foundation.
---
About the artist
Laura Poitras (b. 1964, Boston) is a filmmaker, journalist, and artist. In Astro Noise, her first solo museum exhibition, she expands her cinematic practice into a series of installations and immersive media environments.
More than a decade ago, in response to the United States invasion of Iraq, Poitras embarked on her powerful "9/11 Trilogy," three feature length documentary films. The first of these, My Country, My Country (2006), follows the family of an Iraqi doctor during the United States occupation. The Oath (2010) weaves together the stories of two men involved with Al Qaeda and the larger issues surrounding the United States prison at Guantánamo Bay in Cuba. Finally, the Oscar-winning Citizenfour (2014) details Poitras's meetings with whistleblower Edward Snowden as he revealed the massive scale of the National Security Agency's global surveillance programs. Collectively in these works, Poitras investigates the strategies and tactics developed in the aftermath of 9/11 that have come to be known as the "war on terror": ground wars in Afghanistan, Iraq, and elsewhere; torture; mass and warrantless surveillance; and the use of drones in what officials call "targeted killing."
She has received many honors for her work, including a MacArthur Fellowship, Guggenheim Fellowship, and a Peabody Award. She has attended the Sundance Institute Documentary Labs as both a Fellow and Creative Advisor. Her reporting on NSA mass surveillance based on Snowden's disclosures won the George Polk Award for national security journalism, and shared in the 2014 Pulitzer Prize for Public Service.
She has taught filmmaking at Yale and Duke Universities, and is on the board of the Freedom of the Press Foundation. Along with AJ Schnack and Charlotte Cook, she is co-creator of Field of Vision.
---
---
---
---
---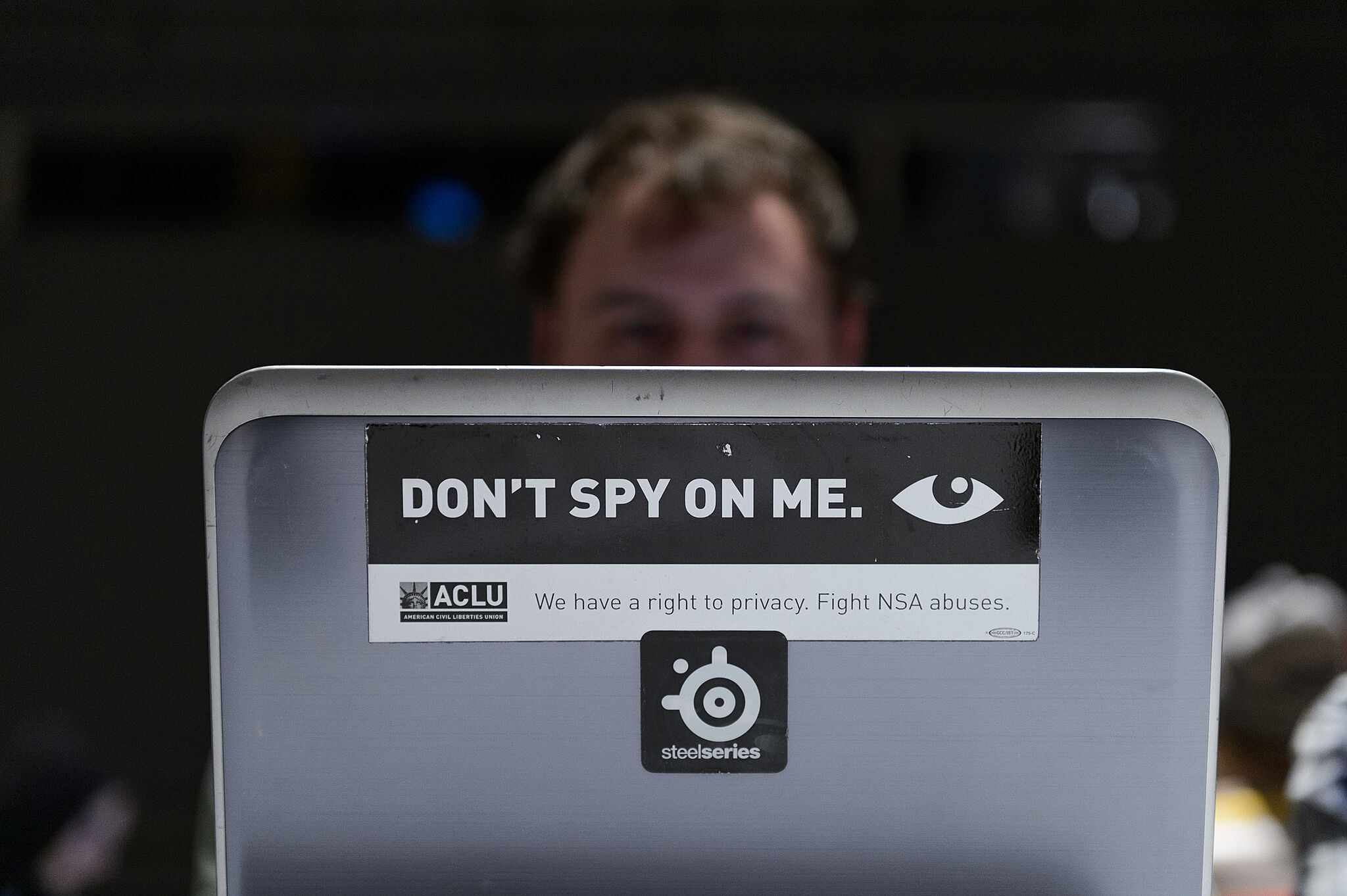 ---
---
Exhibition Catalogue
Conceived by Laura Poitras as a guide for living in a society that collects extraordinary amounts of information on individuals, this book features responses to the modern-day state of mass surveillance and the "war on terror" from a diverse group of artists, novelists, technologists, graphic storytellers, and data journalists, among others. These texts raise important questions about the role of surveillance and collective privacy—central tenets of Poitras's work. Also included are primary documents, a range of stills from the artist's films, and new work made for the Whitney's exhibition. Astro Noise: A Survival Guide includes contributions by Ai Weiwei, Jacob Appelbaum, Lakhdar Boumediene, Kate Crawford, Alex Danchev, Cory Doctorow, Dave Eggers, Jill Magid, Trevor Paglen, Laura Poitras, Edward Snowden, and Hito Steyerl.

The excerpt available here features a foreword by Adam D. Weinberg, an introduction by Jay Sanders, and a text by Cory Doctorow.
Read an excerpt from the catalogue
Buy now
---
In the News
"An engrossing solo show."
—The New York Times
"The exhibition itself is a kind of archive, but its poetics, as [Edward] Snowden suggests, are less vested in the archive than in how its data is encountered at the level of everyday life."
—Artforum
"One of your missions as a museum is to create a platform for artists who make socially conscious art, who are compelled to deal with social and political issues. . . . Laura was an original, strong and compelling voice in all that."
—Jay Sanders speaks about Laura Poitras, The New York Times

"Oscar-winning Documentarian Laura Poitras Is Emerging—Carefully—Into the Spotlight"
—Vogue
"The Boston-born filmmaker has found a new outlet to bring home the realities of the surveillance state to Americans."
—Artinfo
"A New Violent Image: Laura Poitras at The Whitney"
—The Huffington Post
"As with her films, which are told stylishly, the installation immediately engages the senses."
—W Magazine
"This Museum Is Being Watched: At the Whitney, Filmmaker Laura Poitras Transforms Evidence Into Art."
—New Republic
"NSA: National Security, Art"
—The Nation
"How Laura Poitras Explored Spying and the War on Terror at the Whitney"
—Vulture
"Arguably the fiercest, and the most vivid chronicler and critic of the 'war on terror'"
—New Yorker Radio Hour

"Poitras . . . gives emotional resonance to an aspect of foreign policy that can otherwise seem as abstract and remote as drone warfare itself."
—Forbes

"Astro Noise at the Whitney Museum, reveals the vast scale of the post-9/11 surveillance state."
—The Guardian

"Snowden's Chronicler Reveals Her Own Life Under Surveillance"
—Wired

"Laura Poitras at the Whitney: Redrawing the War on Terror"
—The Verge
"[Poitras] treads new territory, presenting work that breaks away from the format of documentary filmmaking and moves into the realm of immersive art installations."
—Observer
"The medium marks a shift for her: Poitras's ability to use her reporting to tell striking stories is taking on a new shape."
—Indiewire
"The show implicates and involves its audience in the subject matter."
—The Atlantic
"[Poitras] is clearly relishing the opportunity to play with space, to use sound and text ambitiously, and to choreograph her viewers"
—The Telegraph
"Now the filmmaker, Pulitzer Prize-winning journalist and artist has her first solo exhibit. "Astro Noise" is a series of installations that explore topics including mass surveillance, Guantánamo Bay, the war on terror and torture."
—AM New York

---