Dreamlands: Immersive Cinema and Art, 1905–2016

Oct 28, 2016–Feb 5, 2017
Dreamlands: Immersive Cinema and Art, 1905–2016 focuses on the ways in which artists have dismantled and reassembled the conventions of cinema—screen, projection, darkness—to create new experiences of the moving image. The exhibition will fill the Museum's 18,000-square-foot fifth-floor Neil Bluhm Family Galleries, and will include a film series in the third-floor Susan and John Hess Family Theater.
The exhibition's title refers to the science fiction writer H.P. Lovecraft's alternate fictional dimension, whose terrain of cities, forests, mountains, and an underworld can be visited only through dreams. Similarly, the spaces in Dreamlands will connect different historical moments of cinematic experimentation, creating a story that unfolds across a series of immersive spaces.
The exhibition will be the most technologically complex project mounted in the Whitney's new building to date, embracing a wide range of moving image techniques, from hand-painted film to the latest digital technologies. The works on view use color, touch, music, spectacle, light, and darkness to confound expectations, flattening space through animation and abstraction, or heightening the illusion of three dimensions.
Dreamlands spans more than a century of works by American artists and filmmakers, and also includes a small number of works of German cinema and art from the 1920s with a strong relationship to, and influence on, American art and film. Featured are works in installation, drawing, 3-D environments, sculpture, performance, painting, and online space, by Trisha Baga, Ivana Bašić, Frances Bodomo, Dora Budor, Ian Cheng, Bruce Conner, Ben Coonley, Joseph Cornell, Andrea Crespo, François Curlet, Alex Da Corte, Oskar Fischinger, Liam Gillick, Dominique Gonzalez-Foerster, Pierre Huyghe, Alex Israel, Mehdi Belhaj Kacem and Pierre Joseph, Aidan Koch, Lynn Hershman Leeson, Anthony McCall, Josiah McElheny, Syd Mead, Lorna Mills, Jayson Musson, Melik Ohanian, Philippe Parreno, Jenny Perlin, Mathias Poledna, Edwin S. Porter, Oskar Schlemmer, Hito Steyerl, Rirkrit Tiravanija, Stan VanDerBeek, Artie Vierkant, and Jud Yalkut, among others.
Dreamlands: Immersive Cinema and Art, 1905–2016 is organized by Chrissie Iles, Anne and Joel Ehrenkranz Curator.
Dreamlands: Immersive Cinema and Art, 1905–2016 is sponsored by Audi.
Major support is provided by the Dalio Foundation, The Rosenkranz Foundation and the National Committee of the Whitney Museum of American Art.

Significant support is provided by The Horace W. Goldsmith Foundation.

Generous support is provided by Alexandre and Lori Chemla, George and Mariana Kaufman, the Orentreich Family Foundation, and public funds from the New York City Department of Cultural Affairs in partnership with the City Council.

Additional support is provided by Susan and Matthew Blank.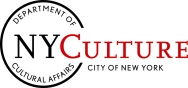 ---
---
---
---
---
Dreamlands

screenings and programs
---
Exhibition Catalogue
This generously illustrated publication surveys the work of filmmakers and artists who have pushed the material and conceptual boundaries of cinema through explorations of how technology transforms experience. The essays published here offer an intensive look at the themes of cinematic space, formats of the screen, animation and CGI, the body and the cyborg, and the materiality of film. Contributors place particular emphasis on the idea of the cinema as a sensorium and on the ways in which it defines the human body, both through representation and in relation to the projected image.
An essay by Chrissie Iles titled "The Cyborg and the Sensorium" is available to read below. The catalogue also includes essays by Karen Archey, Giuliana Bruno, John Canemaker, Brian Droitcour, Noam M. Elcott, Tom Gunning, J. Hoberman, Esther Leslie, and David Lewis.
Buy now
---
In the News
"Dreamlands: Immersive Cinema and Art, 1905–2016 . . . looks at the incredible ways that artists have manipulated and re-imagined the moving image."
—Paper Magazine
"Evolving Images."
—The New York Times
"As the line between artist and filmmaker becomes ever less distinct and new technologies ever more accessible, a show devoted to artist's films seems not only timely but overdue."
—ARTnews
"From hand-painted films to a 3-D video projected inside a dome, the Whitney delivers a multisite high-tech exhibition."
—Vulture
"Visitors will have a chance to consider how these artists played with color, touch, music, light and darkness, animation and two versus three dimensions."
—Newsday
"Dreamlands . . . also includes a small number of works of German cinema and art from the 1920s with a strong relationship to, and influence on, American art and film."
—The Jewish Voice
"[Dreamlands] is informative, filled with diverse pleasures, rewards hours of viewing time and reflects a commitment to film in all of its forms maintained by no other New York museum."
—The New York Times
". . . an exhibition of expanded cinema, including installations, environments and drawings by Oskar Schlemmer, Stan Vanderbeek, Pierre Huyghe and Hito Steyerl."
—The New York Times
"Dreamlands traces this experimental history to the present day, in all its dazzlingly optical, spatially immersive glory."
—The Wall Street Journal
"The Whitney's Dreamlands: Immersive Cinema and Art, 1905-2016 should venture into new territory, spanning over a century and encompassing both commercial and avant-garde endeavors in film . . .."
—The New York Times
"Highlighting the advances, both stylistic and technologic, in cinema during the last century, the exhibit will feature animation, 3-D visuals, and installations that use real-time data feeds from the internet."
—NY Press
"Beyond making people question the materiality and ephemerality of the filmic image and the cinema apparatus, Burchill and Monti's series will ideally provoke visual and sensory immersion."
—The Creator's Project
"The Moving Image Reimagined in Immersive Exhibit Dreamlands."
—Flavorwire
"Feelings are Facts: A Neuro-Cinema at the Whitney Museum"
—Art Zealous
"Laid out in a gentle maze of hallways, rooms and open spaces, the show itself has a dreamlike feel, inviting exploration and discovery."
—The Wall Street Journal
"It's about the expansive possibilities of the digital age, the new ways the motion picture...can be an immersive, multidimensional experience, perceptually, physically and conceptually."
—The New York Times
"The works in the program feature the study of complete darkness experienced through the retinas and our body. It also explores the materiality and ephemerality of the filmic image and the cinematic apparatus."
—Blouin Art Info
"The way over the last century artists have dismantled and rebuilt the concept of cinema, creating through screens, projections and darkrooms, new space-time worlds."
—Vogue (Italy)
"The exhibition connects different historical moments of cinematic experimentation via video installation, sculpture and 360-degree camera projected against a cardboard geodesic dome."
—Fader
"Dreamlands at the Whitney Museum: Between Illusion and Reality"
—The Wall Street Journal
Interview with exhibition curator Chrissie Iles
—Mousse Magazine
---