The Whitney's Collection

Sept 28, 2015–Apr 4, 2016
The more than two hundred works on display on the seventh and sixth floors represent a selection of the Whitney Museum of American Art's collection. Organized in a rough chronological sequence beginning on the seventh floor, the presentation is divided into eleven thematic "chapters." Each chapter takes its name not from a movement or style but from the title of a work that evokes the section's animating impulse. The exhibition elaborates some of the themes, ideas, beliefs, and passions that have galvanized American artists in their struggle to work within and against established conventions, often directly engaging their political and social contexts. Works of art across all mediums are displayed together, acknowledging the ways in which artists have engaged various modes of production and dissolved the boundaries between them.
As a collection presentation, the works on view necessarily reflect the Whitney's record of acquisitions and exhibitions, which constitutes a kind of collective memory—one that represents a range of individual, sometimes conflicting, attitudes toward what American art might be or mean or do at any given moment. Works that have rarely, if ever, been shown appear alongside beloved icons in an effort to unsettle assumptions about the American art canon. The presentation also underscores the difficulty of neatly defining the country's ethos and inhabitants, a challenge that lies at the heart of the Museum's commitment to and continually evolving understanding of American art.
---
---
---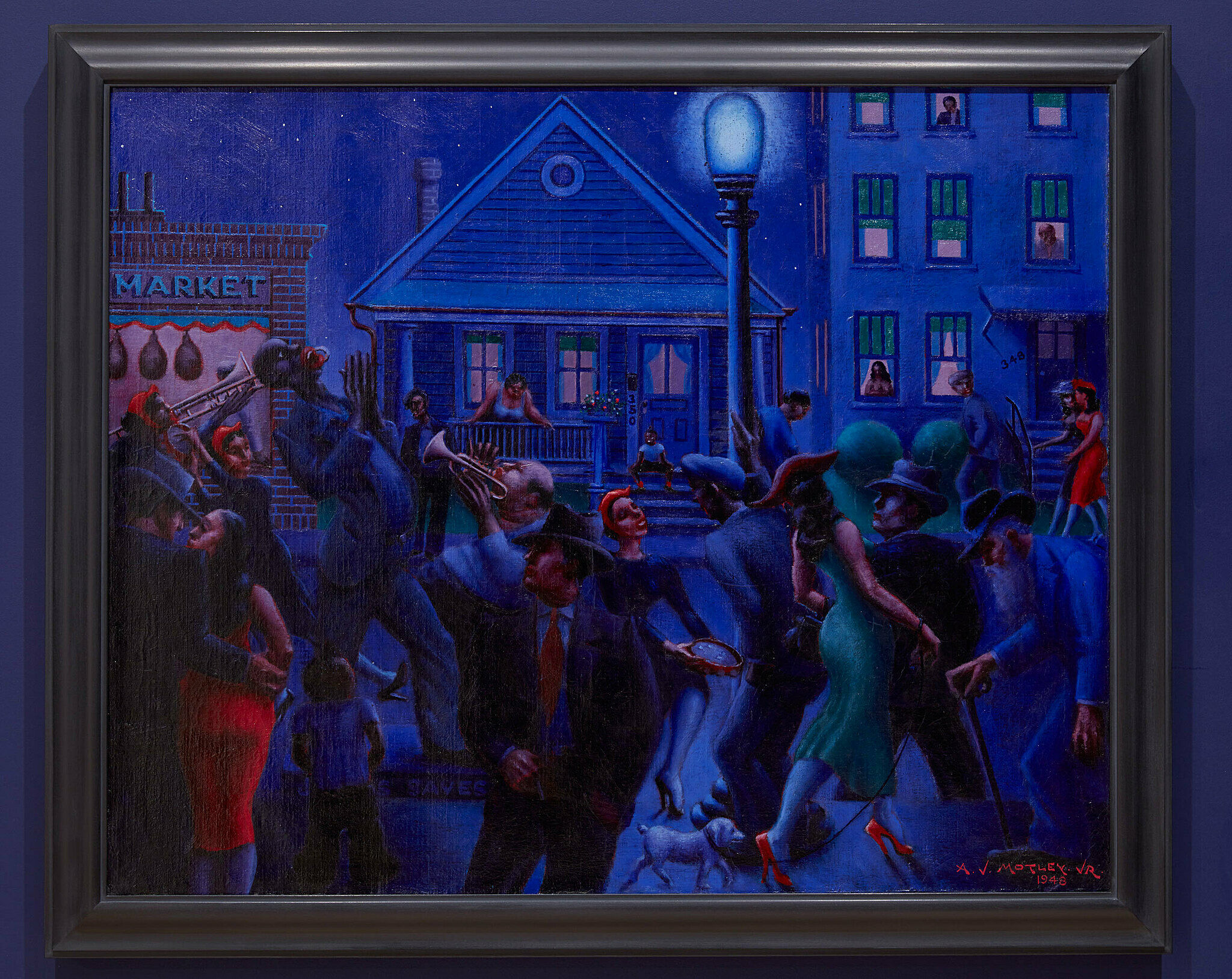 "This piece gets at the full gamut of what I consider to be Black democratic possibility, from the sacred to the profane."
---