Laura Owens

Nov 10, 2017–Feb 26, 2018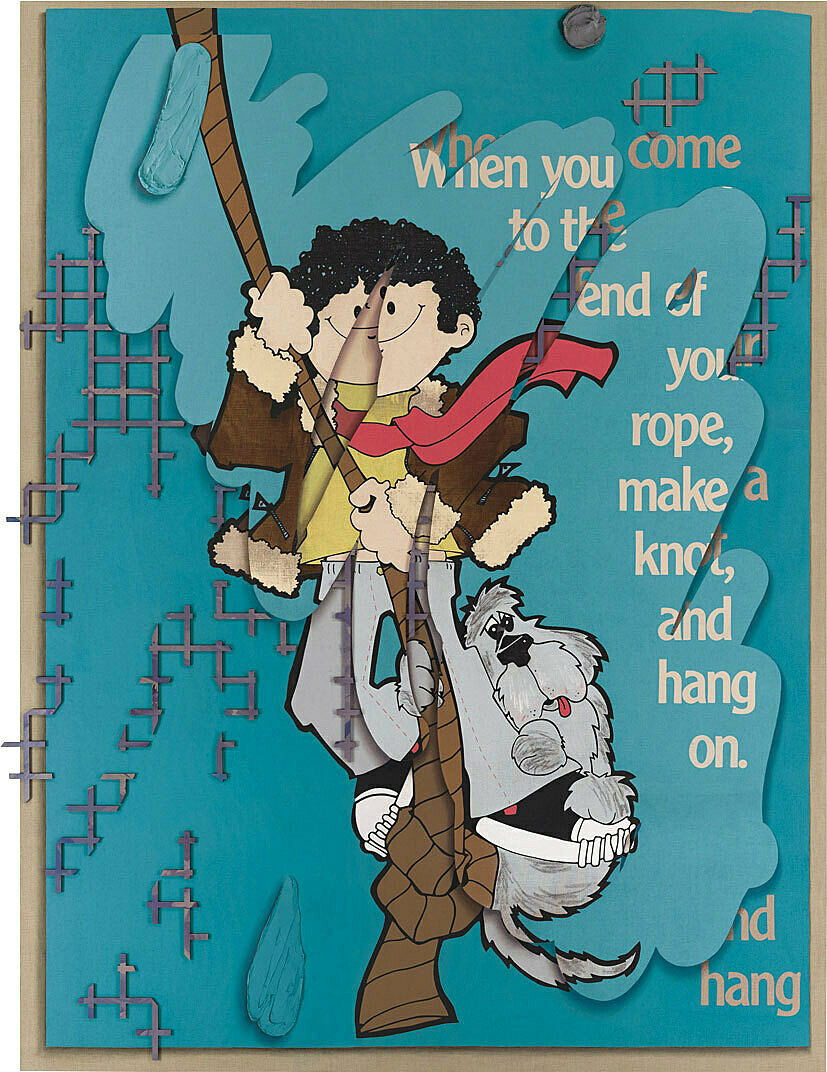 For more than twenty years, Los Angeles–based artist Laura Owens has pioneered an innovative approach to painting that has made her one of the most influential artists of her generation. Her bold and experimental work challenges traditional assumptions about figuration and abstraction, as well as the relationships among avant-garde art, craft, pop culture, and technology.
This mid-career survey, the most comprehensive of Owens's work to-date, will feature approximately 60 paintings from the mid-1990s until today. The exhibition will highlight her significant strides over the past few years, showing how the early work sets the stage for gripping new paintings and installations.
Owens emerged on the Los Angeles art scene during the mid-nineties, at a time when many in the critical establishment viewed painting with suspicion. Her early canvases upended the traditions of painterly abstraction by incorporating goofy personal allusions, doodling, and common craft materials. These works often demonstrated her keen interest in how paintings function in a given room and used illusionistic techniques to extend the plane of a wall or floor directly into the space of her pictures. More recently, she has charted a dramatic transformation in her work, marshaling all of her previous interests and talents within large-scale paintings that make virtuosic use of silkscreen, computer manipulation, digital printing, and material exploration. The Whitney has a longstanding commitment to Owens, who has been featured in two Biennials, and is significantly represented in the Museum's collection.
Scott Rothkopf, Deputy Director for Programs and Nancy and Steve Crown Family Chief Curator, with Jessica Man, curatorial assistant.
Major support for Laura Owens is provided by The Andy Warhol Foundation for the Visual Arts and the Whitney's National Committee.
Significant support is provided by Nancy and Steve Crown; Candy and Michael Barasch; The Brown Foundation, Inc., of Houston; Mariel and Jack Cayre; Marcia Dunn and Jonathan Sobel; and anonymous donors.
Generous support is provided by Fotene Demoulas and Tom Coté, Charlotte Feng Ford, Allison and Warren Kanders, and Ashley Leeds and Christopher Harland.
Additional support is provided by Rebecca and Martin Eisenberg, Susan and Leonard Feinstein, and the Nina and Frank Moore Family Foundation.
Generous endowment support is provided by Lise and Michael Evans, Sueyun and Gene Locks, and Donna Perret Rosen and Benjamin M. Rosen.
Curatorial research and travel for this exhibition were funded by an endowment established by Rosina Lee Yue and Bert A. Lies, Jr., MD.
---
---
---
---
Audio guides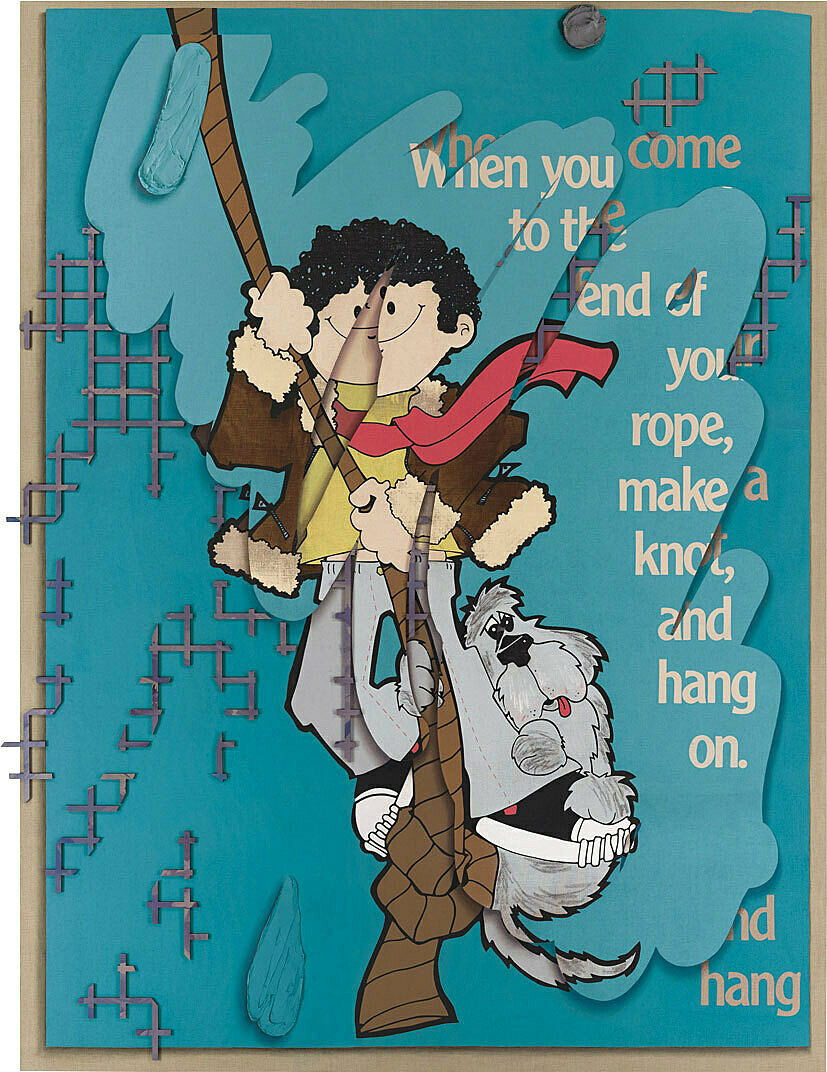 Hear directly from artists and curators on selected works from the exhibition.
View guide
---
---
Exhibition Catalogue
Created in close collaboration with the artist, this inventive and expansive book features an incisive introduction by Scott Rothkopf, critical essays, literary texts, and short commentaries on a variety of subjects related to Owens's broad interests. Reflections by more than twenty of Owens's fellow artists, collaborators, assistants, dealers, family members, and friends are accompanied by a rich trove of more than a thousand images drawn from the artist's personal archive. Together, these elements offer a rare and intimate look at how an artist might make her way in the world as well as how art gets made, movements take hold, and relationships evolve over time.
Each cover of this edition is unique and hand screen printed in Laura Owens's studio.
Please note catalogues are no longer available.
---
In the News
"The Radical Paintings of Laura Owens"
—The New Yorker
"Laura Owens Retrospective Coming to the Whitney"
—The New York Times
"The Whitney Museum will offer New York audiences their first major chance to see the Los Angeles–based artist's work with this long-overdue 60-work survey."
—ARTnews
"What else can painting do? With wide-eyed curiosity, maverick humor, and infectious glee, Owens continues to pose this query, producing ambitious, technically rigorous, and surprising pieces unlike those of any other painter of her generation (or the next)."
—Artforum
"A master of transforming the most dire of emotions into wicked, humor-infused beauty."
—Cultured Mag
"This smart, beautiful exhibition bodes well for painting, exhibition-making and even art-book design."
—The New York Times
"Mining the history of painting while exploring the boundaries between representation and abstraction, Laura Owens employs a diverse range of references in her eccentrically captivating paintings."
—Time Out
"A fearless curiosity that isn't afraid to indulge, digest, repeat, and discard stray ideas as they arise."
—Artsy
---