Ektachrome Archives (New York Mix)
2017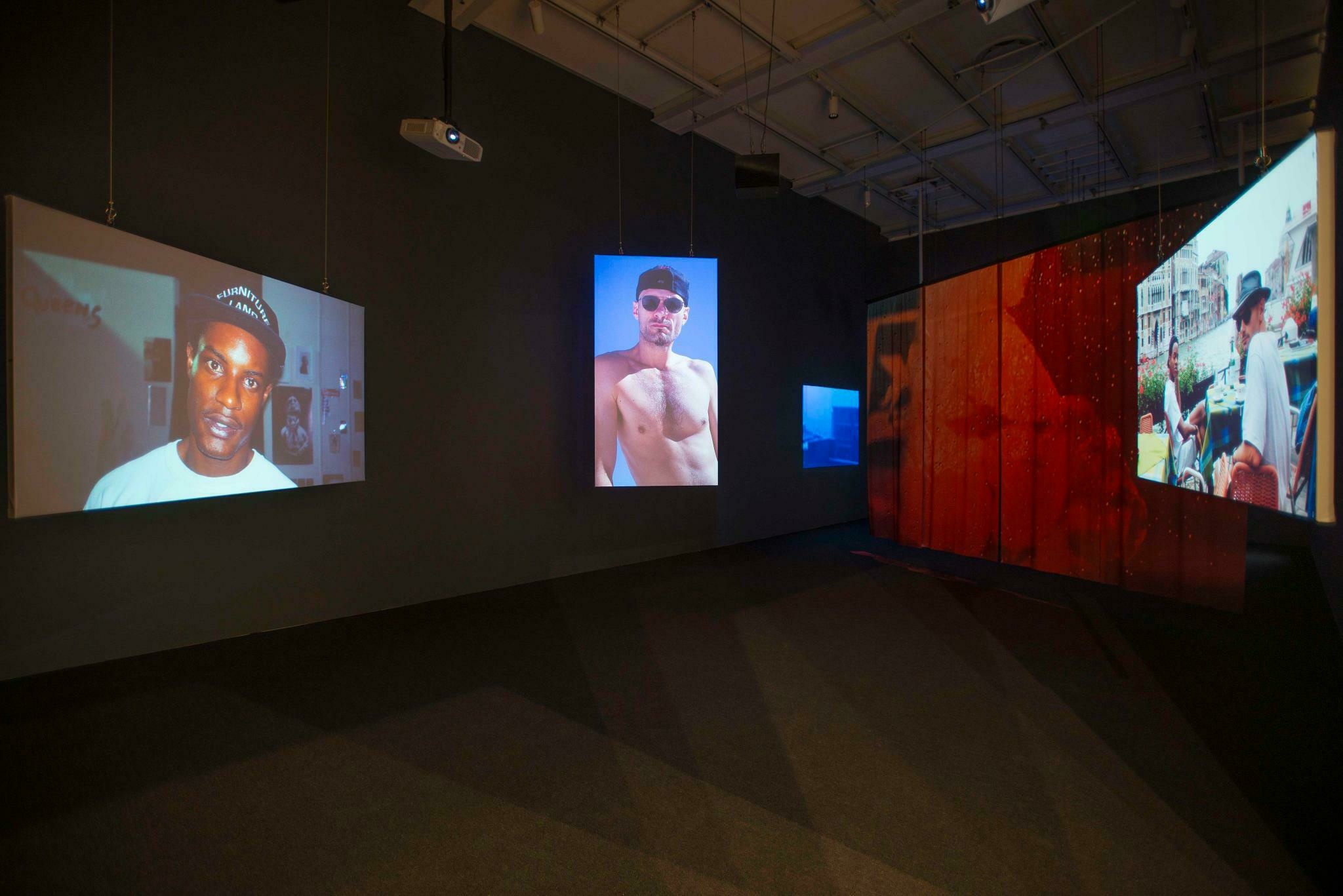 Not on view
Date
2017
Classification
Installations
Medium
Three-channel video installation, color, sound, looped
Dimensions
Aspect Ratio: 16:9
Accession number
2018.20
Portfolio
Once (Now) Again
Edition
1/3
Credit line
Purchase, with funds from the Director's Discretionary Fund, the Photography Committee, and Gregory R. Miller and Michael Wiener
Rights and reproductions
Lyle Ashton Harris Studio
---
Audio
Lyle Ashton Harris

Lyle Ashton Harris: Soy Lyle Ashton Harris.

Cuando los espectadores entren al espacio, encontrarán una proyección en tres pantallas basada en el Ektachrome Archive; son imágenes tomadas en una película de diapositivas de Ektachrome que datan desde aproximadamente 1985 hasta el año 2000, aunque se concentran en 1992.

Narrator: Harris comenzó a trabajar con este material varios años atrás, después de trabajar y dar clases durante varios en Ghana.

Lyle Ashton Harris: Supongo que me interné en el archivo por varias razones. Una de ellas fue personal, fue la manera de mantenerme ocupado durante mi transición al regresar de Ghana. Creo que fue la manera de reconectarme con el pulso, la energía, de Nueva York. Parece extraño, pero en aquel periodo particular parecía haber un mayor intercambio entre comunidades diversas que sin duda daban información interseccional para pensar en la comunidad negra, la comunidad queer o la de los artistas, en el intercambio o en la energía que existía. Me atrajo la manera en que el archivo ofrecía una contranarrativa a la amnesia cultural que ha ocurrido en las últimas dos o tres décadas.

Además de las diapositivas del Archivo Ektachrome hay más de 200 horas de video que tomé y que corren paralelamente a ese periodo en particular. A lo anterior se suman los diarios que he guardado durante las últimas décadas.

Lyle Ashton Harris

Lyle Ashton Harris: I'm Lyle Ashton Harris.

When viewers enter the space, they will encounter a three-screen projection based on the Ektachrome Archive, images that were taken in Ektachrome slide film that date from, let's say, maybe '85 to 2000 but hover around '92.

Narrator: Harris began working with this material a few years ago, after several years working and teaching in Ghana.

Lyle Ashton Harris: I guess the reason that I delved into the archive was—several reasons. One was personal, it was a way of keeping busy during making this transition back from living in Ghana. I think it was a way of reconnecting with the pulse, of the energy of New York. It seems odd, but it seems at that particular period there was much more of a cross fertilization among multiple communities, definitely informing intersectionality about thinking of like the black community or the queer community or art community and the cross fertilization, or the energy that existed in a way. I was struck by how the archive offered a counter narrative to the cultural amnesia that I think has taken place over the last, let's say, two or three decades.

In addition to Ektachrome Archive slides there are over 200 hours of video that I shot that parallel that particular period. In addition to that there's also journals that I'd been keeping for the last few decades.
---