4th wall: 24 lines from the center, 12 lines from the midpoint of each of the sides, 12 lines from each corner
1976
Not on view
Date
1976
Classification
Drawings
Medium
Wax crayon, graphite pencil, and paint on wall
Dimensions
Dimensions variable
Accession number
78.1.4
Credit line
Whitney Museum of American Art, New York; purchase, with funds from the Gilman Foundation, Inc.
Rights and reproductions
©Sol LeWitt/Artists Rights Society (ARS), New York
Encapsulating the artist's idea that "the idea or concept is the most important aspect of the work," Sol LeWitt's wall drawings are comprised of instructions that enable others to execute them when the work is to be exhibited. The only permanent, concrete form of Wall Drawing #289 is a set of typewritten guidelines and a certificate of authenticity signed by the artist. The instructions often mark the end of the artist's involvement in the realization of a work and separate the conception of the work from the craft of making it. Wall Drawing #289—when executed according to the instructions given in the work's lengthy title—covers four walls. The exact angle and length of the lines are determined by those who draw them, and the work's precise configuration and scale may be adapted to fit a variety of architectural contexts. Consequently, the wall drawing can differ significantly with each realization.   
Part of a portfolio:
4 works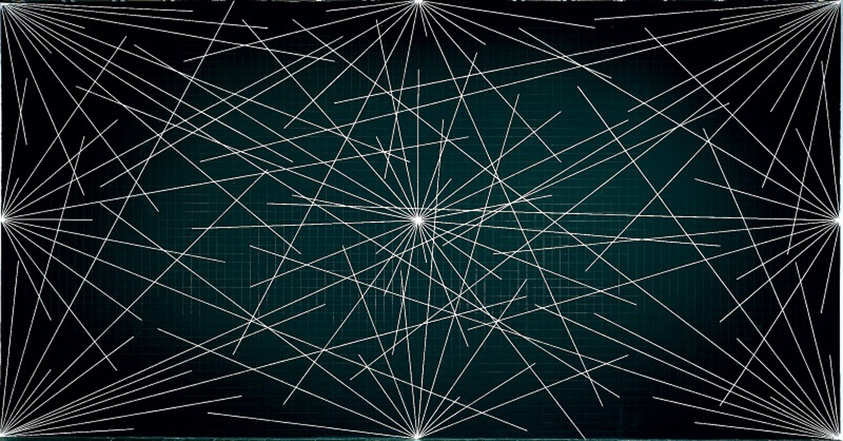 ---
---