On view
Floor 6
Date
1992
Classification
Photographs
Medium
Gelatin silver print
Dimensions
Image (sight): 19 3/8 × 19 3/8in. (49.2 × 49.2 cm)
Accession number
97.97.1
Edition
3/10
Credit line
Whitney Museum of American Art, New York; gift of Carrie Mae Weems and P.P.O.W.
Rights and reproductions
©️ Carrie Mae Weems
This photograph belongs to Carrie Mae Weems's Sea Island Series, which chronicles and celebrates a group of African American communities in the Sea Islands off South Carolina and Georgia. The members of these communities, descended from West African people of the Gola tribe who were brought to the United States as slaves beginning in the seventeenth century, developed a culture and language known as Gullah, traces of which still persist. Weems' untitled image affirms the enduring links between Gullah and traditional belief systems, specifically folklore concerning spirituality in nature. In the image, the artist portrays a bedspring wedged into the fork of a tree—an arrangement, she explains, that is meant to ensnare evil spirits. But in its careful composition—the play of the horizontal bedspring against the vertical tree trunk, the bounding at top and bottom by tree leaves and vegetation—the photograph also sustains a delicate, mournful beauty that transcends time and place. In addition to straightforward depictions of sites such as this one, the Sea Island Series includes staged photographs, rephotographed ethnographic images, and ceramic plates bearing texts that all begin, "Went looking for Africa." Indeed, working on the series inspired Weems to visit Africa for the first time, where she embarked on a new body of work.
Part of a portfolio:
3 works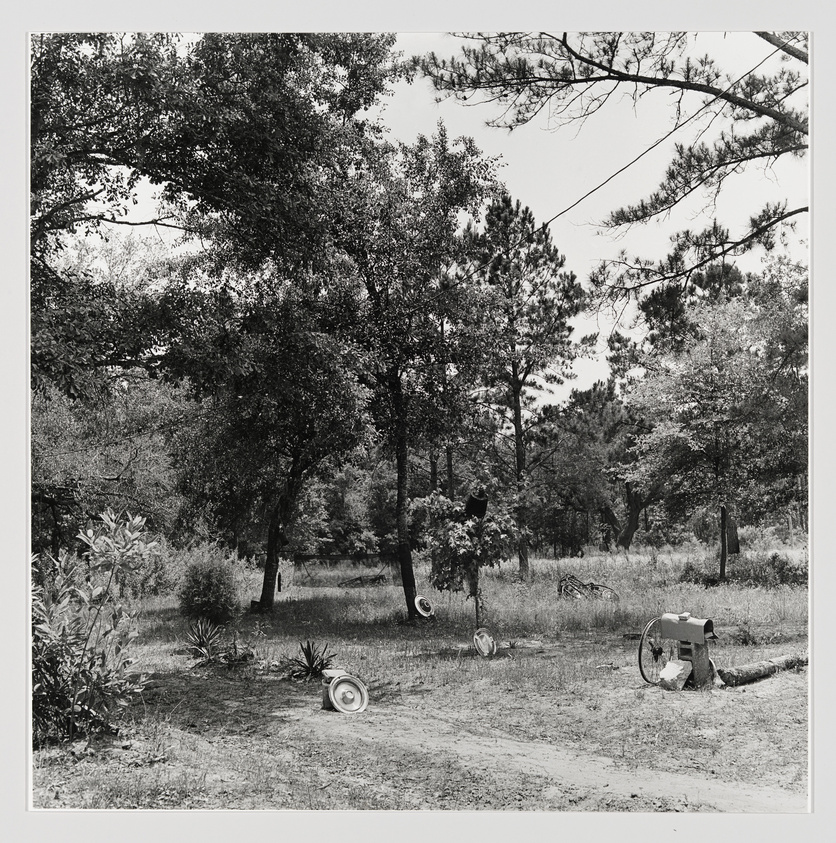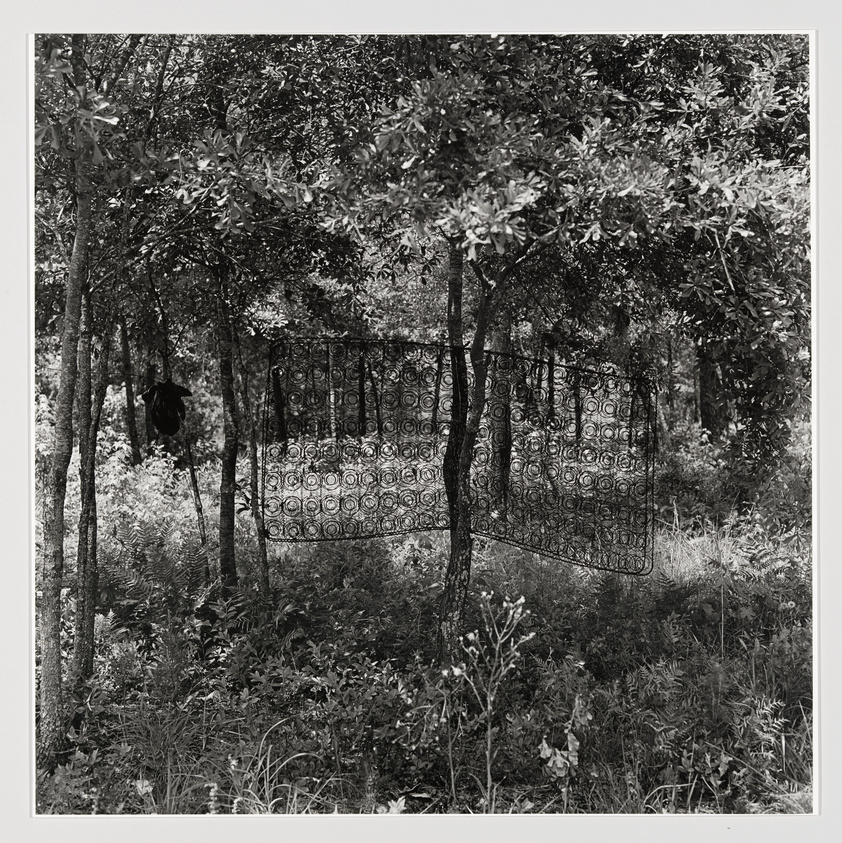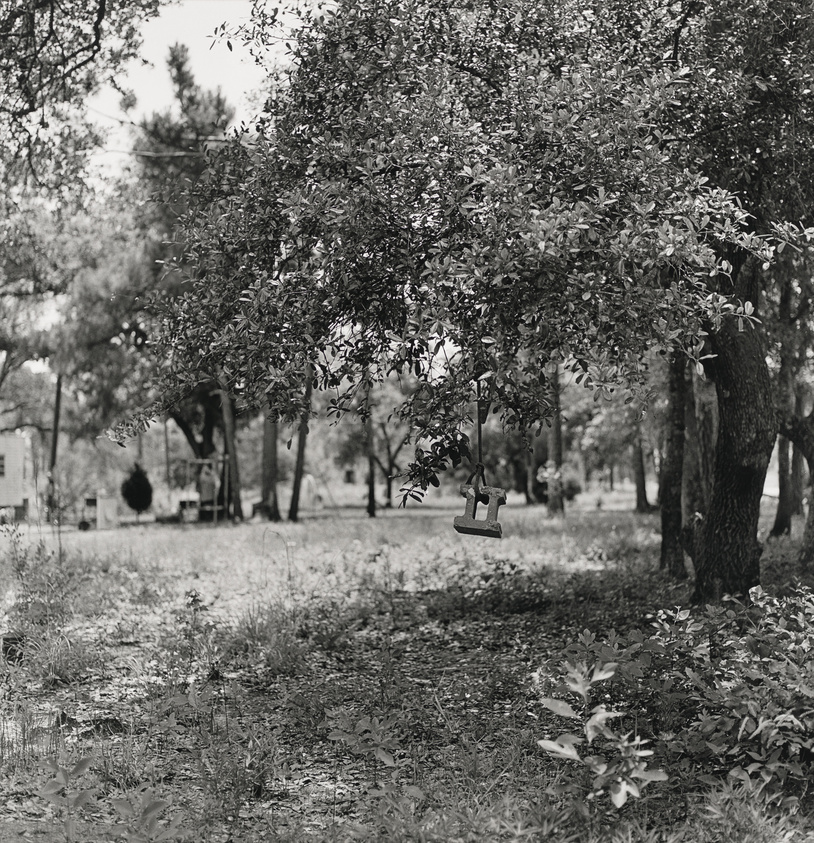 ---
---