The Neighborhood
The Whitney welcomes you to the Meatpacking District, a twenty-square-block neighborhood with a bustling community of artists, galleries, educators, entrepreneurs, and residents. Our building is steps from the High Line and a short walk from Greenwich Village, where the Museum was founded by Gertrude Vanderbilt Whitney in 1930.
The Meatpacking District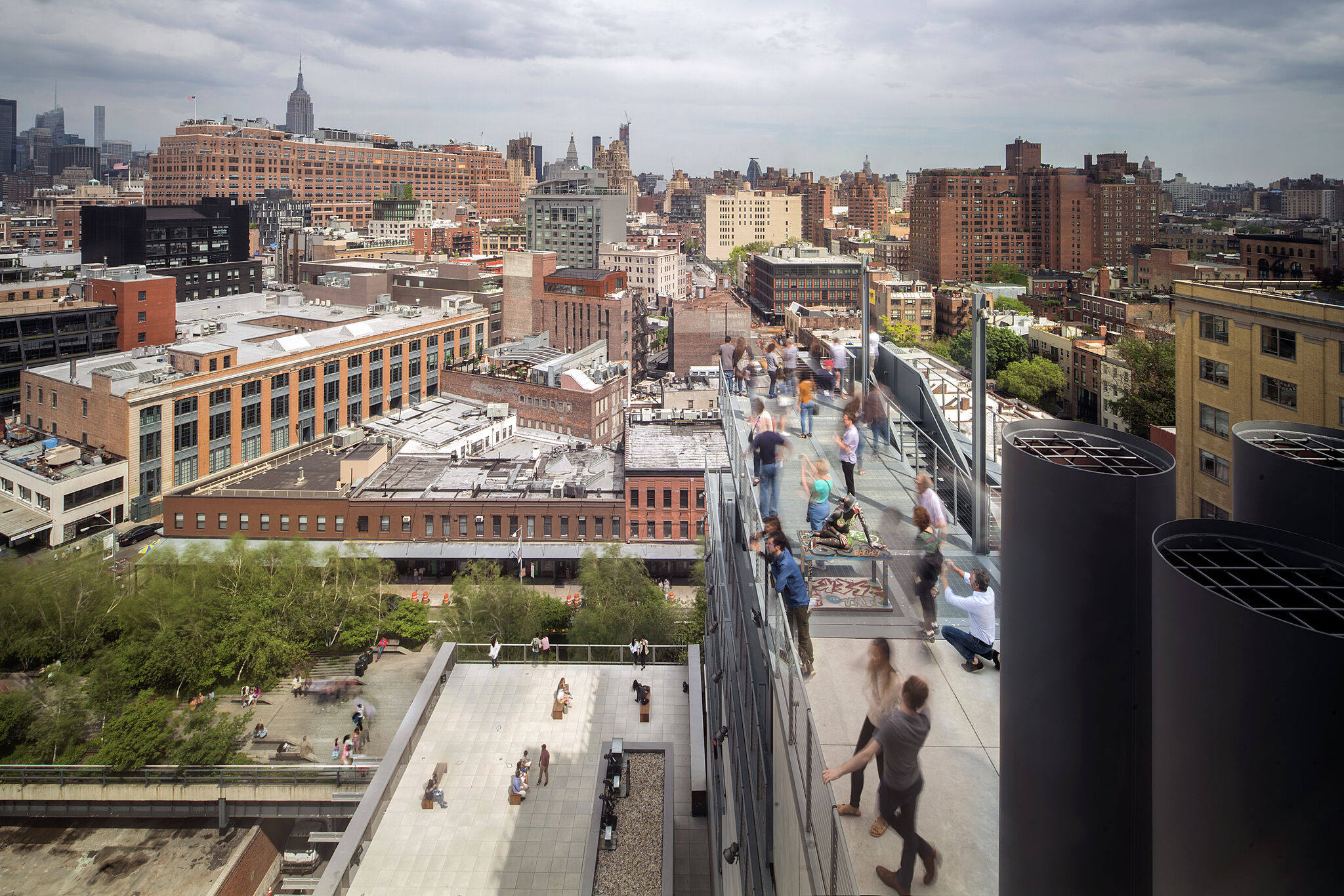 The Meatpacking District is located on the far West Side of Manhattan. Surrounding the meatpacking plants just north of Gansevoort Street are some of New York's most notable restaurants, bars, fashion boutiques, clubs, and hotels. The neighborhood is bordered to the north and east by Chelsea, renowned for its art galleries, cultural organizations, and educational institutions. To the south is the West Village and its nineteenth-century townhouses, charming streets, and unique shops. To the west is the Hudson River.
The High Line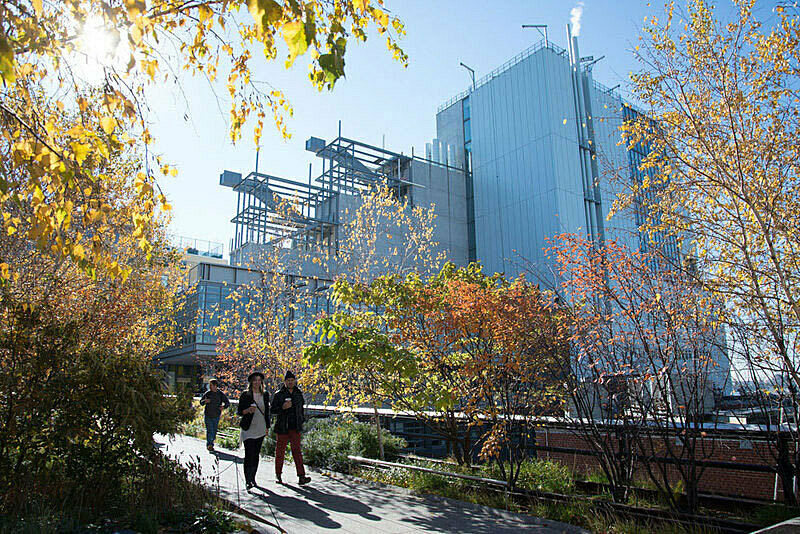 The High Line is New York City's newest and most unique public park. Located thirty feet above street level on a 1930s freight railway, the High Line runs from Gansevoort Street in the Meatpacking District to 34th Street in Clinton/Hell's Kitchen. It features an integrated landscape combining meandering concrete pathways with naturalistic plantings.
Public Art Project
David Hammons, Day's End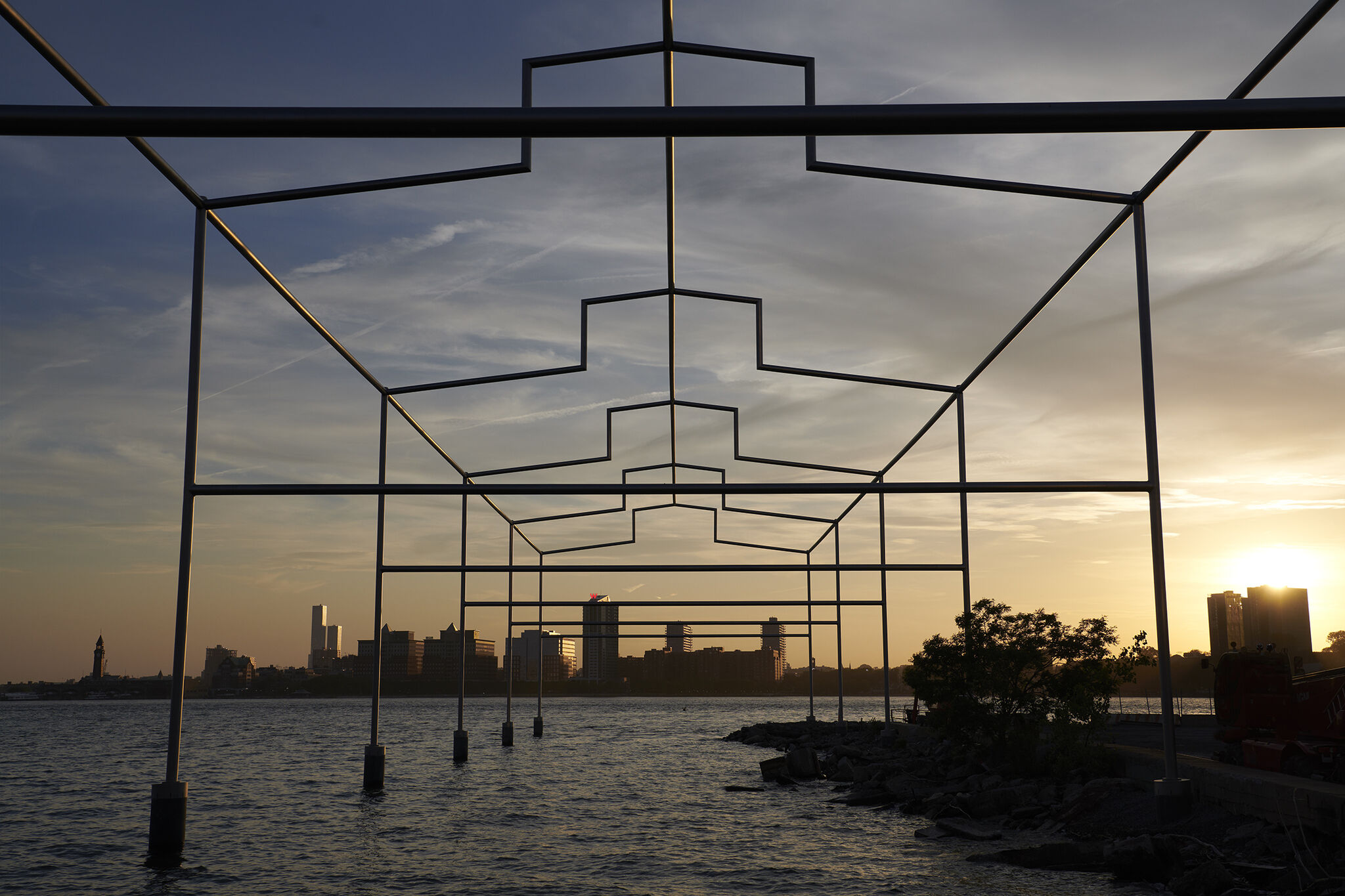 The Whitney, in conjunction with Hudson River Park, has developed a permanent public art project by David Hammons (b. 1943). Entitled Day's End (2014–21), this monumental installation is located in Hudson River Park along the southern edge of Gansevoort Peninsula, directly across from the Museum.
Public Art Installations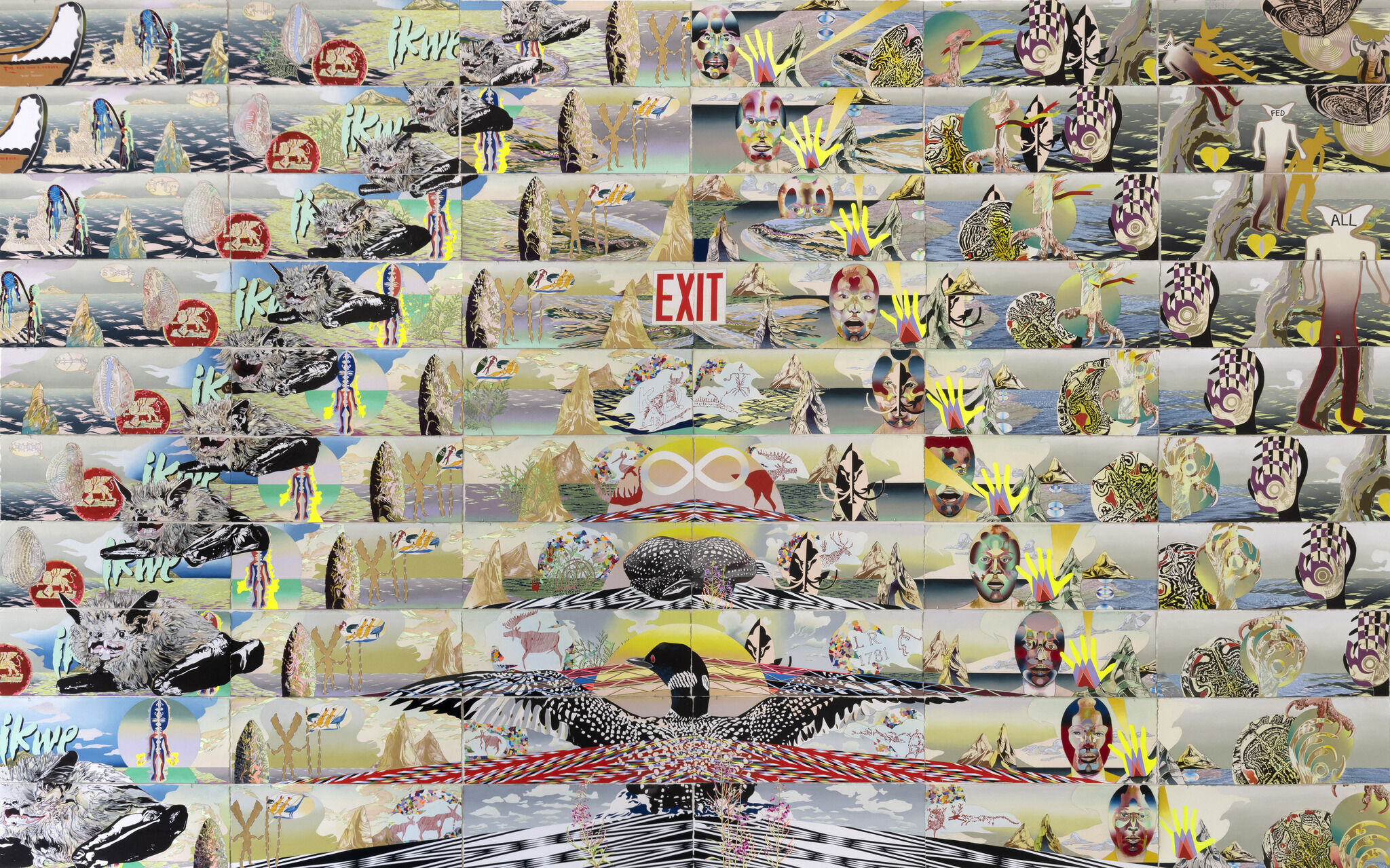 Engage with powerful site-specific artworks outside the Whitney's walls.
Community Partnerships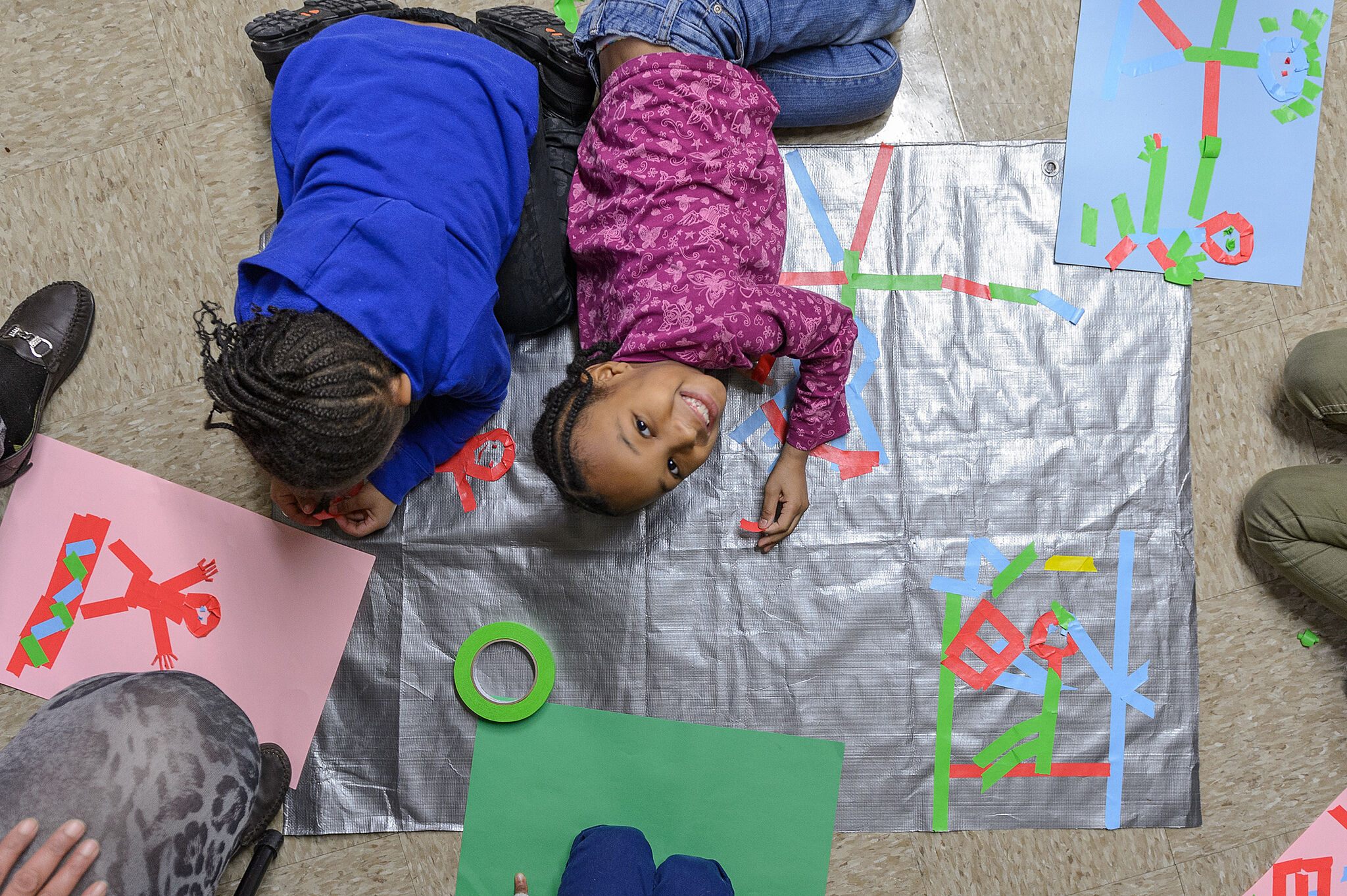 The Whitney's Community Partnerships are sustained, extended relationships that bring educators and artists into an organization for extended programming and promote the Museum as an essential resource.
---
The Whitney is located in the Meatpacking District at 99 Gansevoort Street,
at the southern entrance to the High Line.