Exploring the Legacy of the Meatpacking District

Nov 21, 2013
In preparation for the Whitney's upcoming move to the Meatpacking District, the Museum brought on a new Education staff member to examine the artistic and historical background of its future neighborhood. Since 2011, oral historian and Community Programs Fellow Liza Zapol has been tasked with researching the Meatpacking District, work that is supported by a grant from the Altman Foundation. One of the first things Zapol did was visit the new construction site to get a lay of the land. She asked a construction worker on break: "What are you finding as you excavate the site?"
"Meat hooks!" he replied.
Over the past two years, Zapol has unearthed many stories beyond those meat hooks. She has been digging deep into archives at local institutions and museums, examining the ways in which the area has changed, and discovering how artists are engaging with these various histories. Zapol and fellow members of the Education department have been interviewing people who live and work in the neighborhood, gathering stories that explore the unique character of the Whitney's new site. In the months to come, the Education Department will share this research in short videos co-produced with Whitney Interpretation Fellow Gene McHugh.
The series kicks off by focusing on one of the highlights of the Museum's new neighborhood, the subway station at Fourteenth Street and Eighth Avenue. Thousands of visitors will access the Museum via this stop, which is home to sculptor Tom Otterness's Life Underground (2001). Below street level, more than one hundred small bronze characters greet travelers at the station and wait with them on subway platforms. Commissioned by the Metropolitan Transportation Authority's Arts for Transit program, Life Underground deals with themes from class divisions to municipal corruption. As Otterness explains: "I thought I could talk about the aboveground class systems there, underground." Watch the video below to learn more, and visit the Community Programs page for the latest Education videos on the legacy of the Meatpacking District.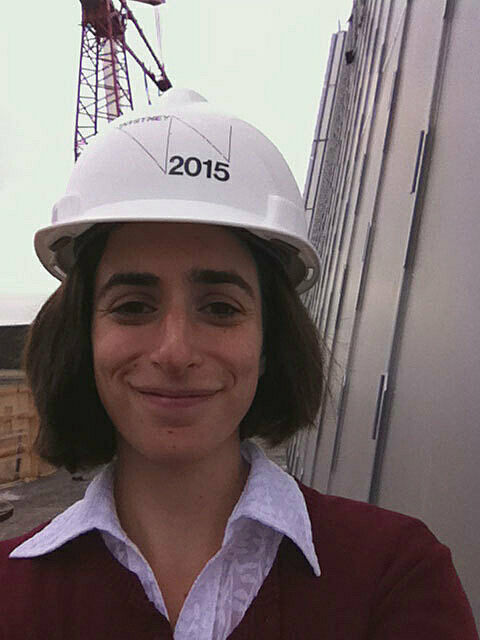 Liza Zapol, Community Programs Fellow
---
Artist Tom Otterness talks about Life Underground (2001), his sculpture installation at the Fourteenth Street and Eighth Avenue subway station, commissioned by the Metropolitan Transit Authority. This station and artwork will serve as the transportation hub to the Whitney Museum's new building, which will open in the Meatpacking District in 2015.