Danny Lyon, Clifford Vaughs,

SNCC

photographer, Arrested by the National Guard, Cambridge, Maryland, 1964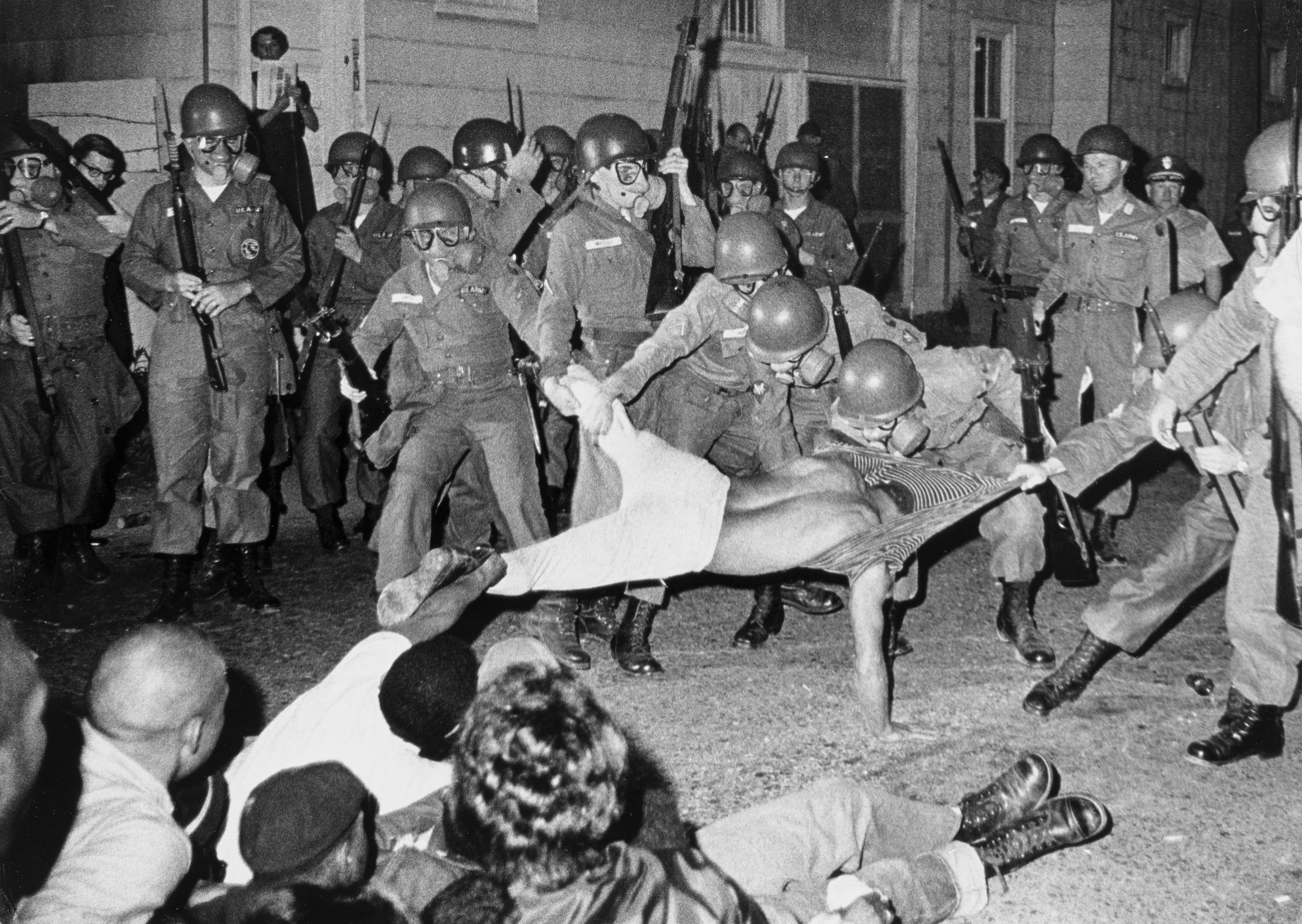 0:00
Danny Lyon, Clifford Vaughs, SNCC photographer, Arrested by the National Guard, Cambridge, Maryland, 1964
0:00
Narrator: Here, Lyon photographs Clifford Vaughs, another SNCC photographer. We only know it's him because his name appears in the title. The photograph itself focuses on his brutal, dehumanizing arrest.
Todd Gitlin: What you can see is the deformation that's taking place, and that is entirely appropriate. Segregation deformed human life, and the demonstrators meant to expose that deformation to a larger world, and these photos helped to do that.
Julian Cox: Lyon was the first photographer to be officially appointed by the Student Nonviolent Coordinating Committee.
Narrator: Julian Cox is a curator at the Fine Arts Museums of San Francisco, and organized this exhibition.
Julian Cox: He was essentially the peer to the important leaders of that movement, John Lewis, James Forman, Julian Bond. He was a kindred spirit. They set him to work making pictures that helped to change history.
Narrator: SNCC was very savvy in their use of photography. They used Lyon's images in books and posters, disseminating a localized struggle to the nation as a whole.