Trisha Baga: Plymouth Rock 2

Nov 9, 2012–Jan 27, 2013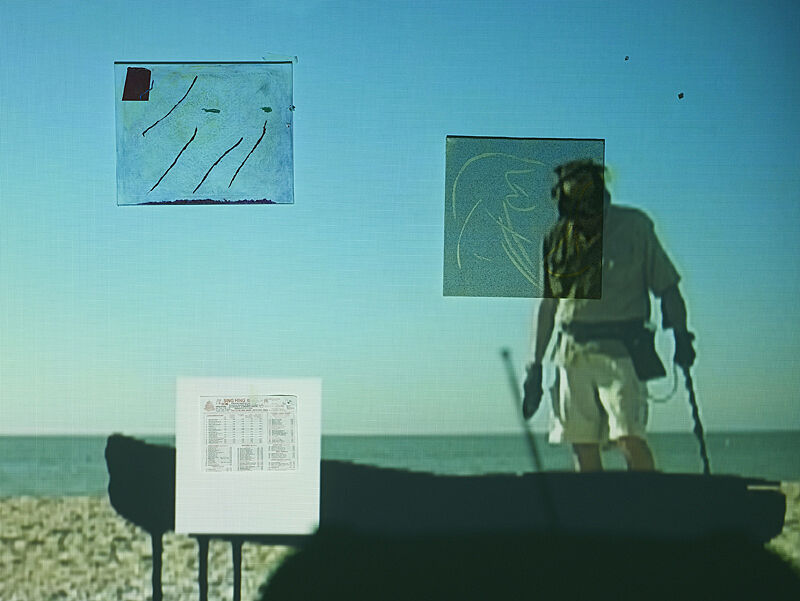 Plymouth Rock 2, New York–based artist Trisha Baga's first US solo show, is a two-channel projection compiled from a variety of found and original video and audio material. Baga projects this collaged narrative, based on the history of the Pilgrim landing site and its current state as a dilapidated tourist attraction, onto and past objects placed throughout the space that, along with the bodies of the viewers, further interrupt and disrupt the already distorted tale. Like much of her nascent practice, Plymouth Rock 2 is an adaptation and reinstallation of an earlier work, Plymouth Rock, first shown in London earlier this year.
Trisha Baga was born in Venice, FL, in 1985; she currently lives and works in New York, NY. She received her B.F.A. from the The Cooper Union School of Art in 2007 and her M.F.A. from the Milton Avery School of Art at Bard College in 2010. Her work has been shown in solo exhibitions at Kunstverein Munchen (World Peace, 2012) and Vilma Gold, London (Rock, 2012). Group exhibitions include Hasta Manana, 2011, Greene Naftali, New York; Greater New York Cinema Program, 2010, PS1, Long Island City; and Adventures Close to Home, 2009, Anthology Film Archives, New York.
Trisha Baga: Plymouth Rock 2 is organized by Elisabeth Sherman, Curatorial Assistant.
---
---
---
---
---
Related Work by Trisha Baga
---
Exhibition Brochure

With an essay by Elisabeth Sherman
"Baga's multimedia installation–based practice evolved from an attempt at creating a sitcom, There's no "I" in Trisha (2005–7). As the videographer, director, cast, and set decorator, she . . . picked up valuable lessons about sculpture, objects, and their interaction with video."
---
In the News
"Images of heaving ocean swells shot from a swimmer's point of view, and of a man with a metal detector searching for treasure on a beach, suggest a kind of quest, a search for a Holy Grail."
—The New York Times
---