June Leaf: Thought Is Infinite

Apr 27–July 17, 2016
For nearly seven decades, June Leaf (b. 1929) has created a deeply imagined world of unreal creatures and settings that metaphorically probe the human condition. She has worked in a long tradition of visionary art, one especially prominent in the work of the Symbolists of the nineteenth century and which has continued more recently with Surrealism and beyond. Born in Chicago, Leaf developed a connection in the 1950s to an important artistic group in the city, Monster Roster, who explored expressive figuration and had an interest in mythic narratives. She moved to New York in 1960 and established a studio in the remote town of Mabou, Nova Scotia, around the same time. Her style has evolved as she has expanded her range of materials over the years, while steadfastly mining and extending her canon of symbols and archetypes.
This presentation focuses primarily on Leaf's works on paper and spans her entire career. The dense installation is meant to evoke the atmosphere of her studios, in which she works seamlessly in multiple mediums. Indeed, painting, sculpture, drawing, photography, and collage effortlessly coalesce as the artist creates and develops her imagery from one surface or object to the next. Her technique reflects her interest in transformation and metamorphosis, with many of her pieces seeming to capture a moment seized out of a state of flux.
June Leaf: Thought Is Infinite is organized by Carter E. Foster, Steven and Ann Ames Curator of Drawing, with artist Alice Attie.

The exhibition will be on view through July 17, 2016 in the John R. Eckel, Jr. Foundation Gallery, on the Museum's first floor, which is accessible to the public free-of-charge.
Major support for June Leaf: Thought Is Infinite is provided by the John R. Eckel, Jr. Foundation.
---
---
---
---
Essay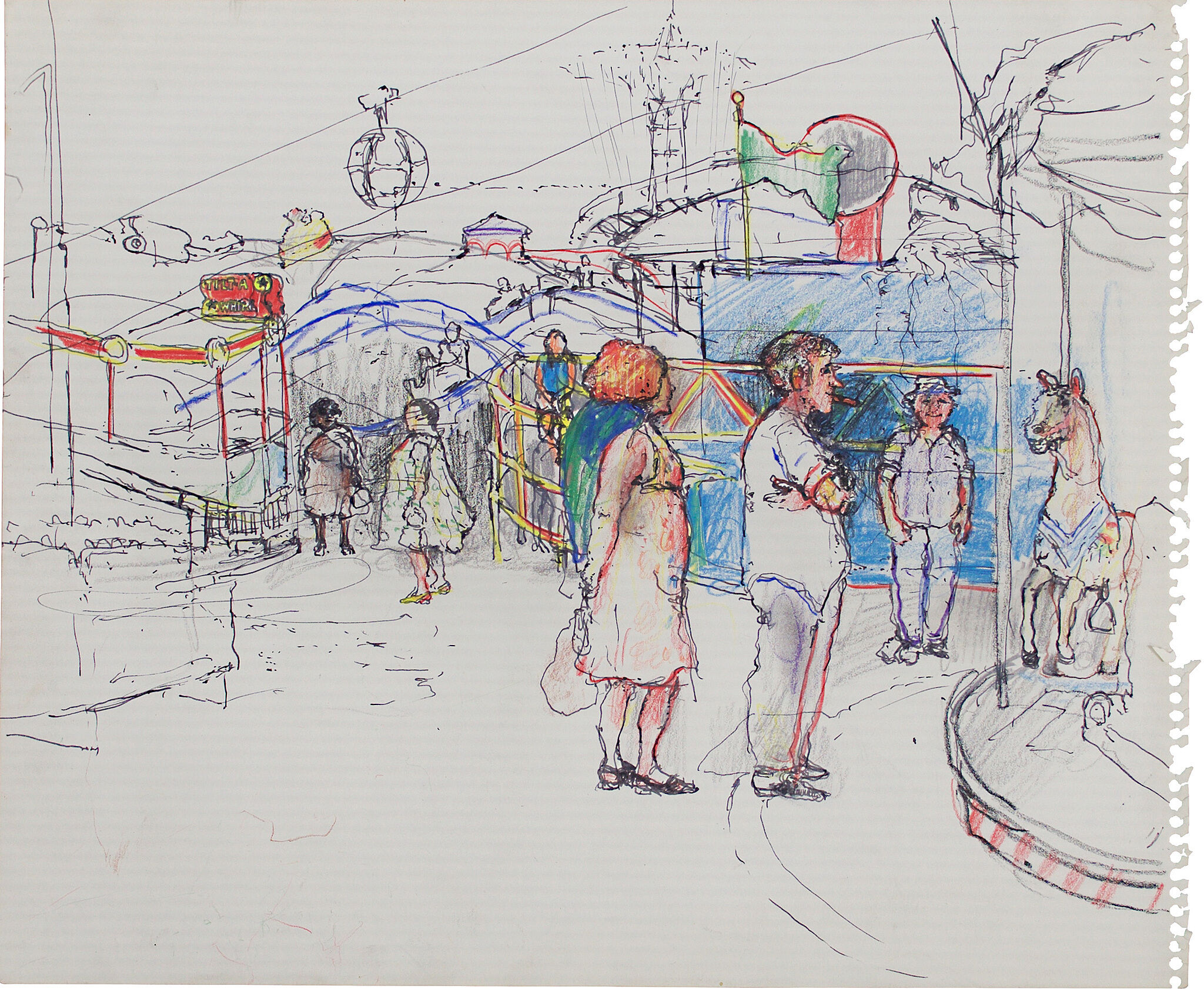 June Leaf: Thought Is Infinite
By Carter E. Foster
"Leaf's viewers . . . must venture into a deeply imagined realm, grounded in real human experience, in which the artist deploys the fantastic to explore the folly of our existence and the possibilities of consciousness."
Read essay
---
---