Inheritance

Jun 28, 2023–Feb 2024
Inheritance traces the profound impacts of legacy and the past across familial, historical, and aesthetic lines. Featuring new acquisitions and rarely-seen works from the Whitney collection by forty-three leading artists, the exhibition includes paintings, sculptures, videos, photographs, and time-based media installations from the 1970s to today. This diverse array of works consider what has been passed on and how it may shift, change, or live again.
Drawing inspiration from Ephraim Asili's 2020 film of the same title, Inheritance reflects on multiple meanings of the word, whether celebratory or painful, from one era, person, or idea to the next. The exhibition takes a layered approach to storytelling by interweaving narrative with documentary and personal experiences with historical and generational events. A group of works examining the cycle from birth to death opens the exhibition, while other galleries take up different kinds of lineages, such as how artists borrow from and remake art history or unspool legacies of racialized violence and their recurrences.
The poet Rio Cortez speaks of being "framed by our future knowing"—even as we sit in this moment, we slide backward and forward in time, between our foremothers and the descendants we will never know. Rather than passively accepting our current state, the artists whose work is on view here ask: How did we get here, as individuals and as a society, and where are we going?
Artists featured in this exhibition include Ephraim Asili, Sadie Barnette, Kevin Beasley, Diedrick Brackens, Beverly Buchanan, Widline Cadet, Andrea Carlson, Jonathan Lyndon Chase, Ralston Crawford, Mary Beth Edelson, John Edmonds, Kevin Jerome Everson, Chitra Ganesh, Todd Gray, Wade Guyton, David Hartt, Emily Jacir, Wakeah Jhane, Mary Kelly, Deana Lawson, An-My Lê, Maggie Lee, Sherrie Levine, Dindga McCannon, Ana Mendieta, Thaddeus Mosley, Lorraine O'Grady, Kambui Olujimi, John Outterbridge, Pat Phillips, Faith Ringgold, Sophie Rivera, Carissa Rodriguez, Cameron Rowland, Sturtevant, Hank Willis Thomas, Clarissa Tossin, Kara Walker, Joan Wallace, Carrie Mae Weems, WangShui, and Bruce and Norman Yonemoto.
This exhibition is organized by Rujeko Hockley, Arnhold Associate Curator at the Whitney Museum of American Art.
---
En Español
Esta exposición traza la idea de herencia (lo que nos queda o lo que hemos recibido del pasado) a través de líneas familiares, históricas y estéticas. Presentando en su mayoría nuevas adquisiciones y obras rara vez vistas de la colección permanente, la muestra explora las nociones de repetición y referencia, nacimiento y renacimiento, generación y regeneración, mediante una variada selección de obras desde 1970 hasta hoy.
Inspirándose en la película The Inheritance de Ephraim Asili de 2020, Herencia se acerca al relato desde diversos niveles, entrelazando narrativa con documentales y experiencias personales con eventos históricos y generacionales. La exhibición considera múltiples significados de herencia, ya sean celebratorios o dolorosos, de una era, persona o de una idea a otra. Un grupo de obras que abre la muestra, examinan el ciclo del nacimiento hasta la muerte, mientras que otras galerías exploran diferentes tipos de linajes, como las maneras en que los artistas toman prestada de la historia del arte y la reescriben, o revelan legados de violencia racial y sus recurrencias.
La poeta Rio Cortez habla de estar "enmarcados por nuestro conocimiento futuro", incluso mientras nos ubicamos en este momento temporal, nos desplazamos hacia atrás y hacia adelante, pensando no sólo en nuestras antepasadas, sino también en los descendientes que nunca vamos a conocer. Las pinturas, esculturas, videos, fotografías e instalaciones aquí reunidas plantean preguntas sobre lo que nos fue transmitido y cómo podría desplazarse, cambiar o vivir de nuevo. Más que una aceptación pasiva del estado actual de las cosas, los artistas en la exposición nos piden ponderar qué ideas y experiencias pueden estar detrás de lo que vemos o creemos saber. Fundamentalmente, ¿cómo llegamos aquí, como individuos y sociedad, y hacia dónde nos dirigimos?
---
---
---
---
Audio
These songs were selected by Inheritance artists. They were asked to submit the tracks that are often on repeat in their studios. Happy listening.
Minisode: Sadie Barnette on Family Tree II

0:00

Minisode: Sadie Barnette on Family Tree II

0:00

Sadie Barnette: I am Sadie Barnette, I'm from Oakland, California, and I am here in the Whitney galleries looking at my multimedia work called Family Tree II.

I'm really thinking about a living room, that one auntie who might have all of the family photos displayed in the home. And it very much feels like this salon wall from the living room. All of these works are hanging above a holographic vinyl upholstered couch.

This piece is essentially a deconstructed family tree. So it's really built around these family names, which are the names of my family on my father's side.

But it's really a self-portrait as a relational way of being, so who I am based on who I am from, and who I am in relation to. And at the same time, I wanted to use this rainbow order structure, to really make the piece feel like as if it's made up of a bunch of small things, it's one big thing unified together.

You have this kind of red and orange section on the left, with a spray paint text drawing, a photo of a fizzy pop, Hello Kitty soda, and a shiny candy-apple red can, a red birthday cake that says, "Happy Birthday, Malik," pizza, and this orange photo from the day in California when the wildfire smoke made it so that the sun didn't come up.

Then you kind of fade into these yellows with French fries and street signs, then into green and blue, and purple into pink. And really thinking about when you're in grade school, anytime I would be confronted with a pile of markers, the first thing I would do is put them in rainbow order, and just making everything feel like it was in the right place and the most beautiful order. It was almost like a compulsion to find this system to organize these colors. And so I'm really thinking about that kind of playful, but orderly, need to organize colors in that way.

The couch is—the shape of it to me feels kind of sixties, a little bit extra with this sweetheart shape to the back, and wings almost at the edges. It feels like a Cadillac of couches, if you will. It's got these buttons and piping all around it, which really creates a lot of reflective surfaces and opportunities for the holographic vinyl to do this rainbow effect.

It's always my hope that the more specific my work is, the more openings there actually are for other people to come in and relate to it. So I often think about my family as my audience, and I'm talking directly to my family. But because of that family relationship, other people from other families can come in and recognize that call and response that I'm having with my family, and see their own families in it.

There's one photograph that looks like it's from a wedding. There's this giant white floral arrangement in the background, and two adults kind of looking off into some other conversation that's happening outside of the frame. And then there's a little kid, maybe five or six, kind of staring right into the camera. Probably a little bit bored, because they're at this grownup function, and they don't know how long they're going to be there, and there's not a lot of entertainment for the kid. And I feel like so many people can see that moment and just relate to being that kid, to hanging out with your mom at the grocery store, and just feeling like time is standing still because it's boring.

So there's weddings, there's birthday cakes. I was definitely thinking about the names on the cakes relating to the names in the drawings, and where I'm really elevating these family names into this important document of my lineage. Also, thinking about a birthday cake as a sort of casual nameplate. So there's, "Happy Birthday Malik," or my name in pink on a birthday cake. What's more loving than when a family member writes your name on a saved plate of food in the refrigerator, or something like that?

No one moment is going to be the texture of a life and the complexities of all these interweaving lives and histories and moments. But maybe together, all these things start to inch a little bit closer towards a texture—an experience—some glimpse at what's at stake when you think about a family, and the arc of generations, and these huge ideas of history and family. To me it always comes back to these really small moments being a part of this bigger constellation.
---
Audio guides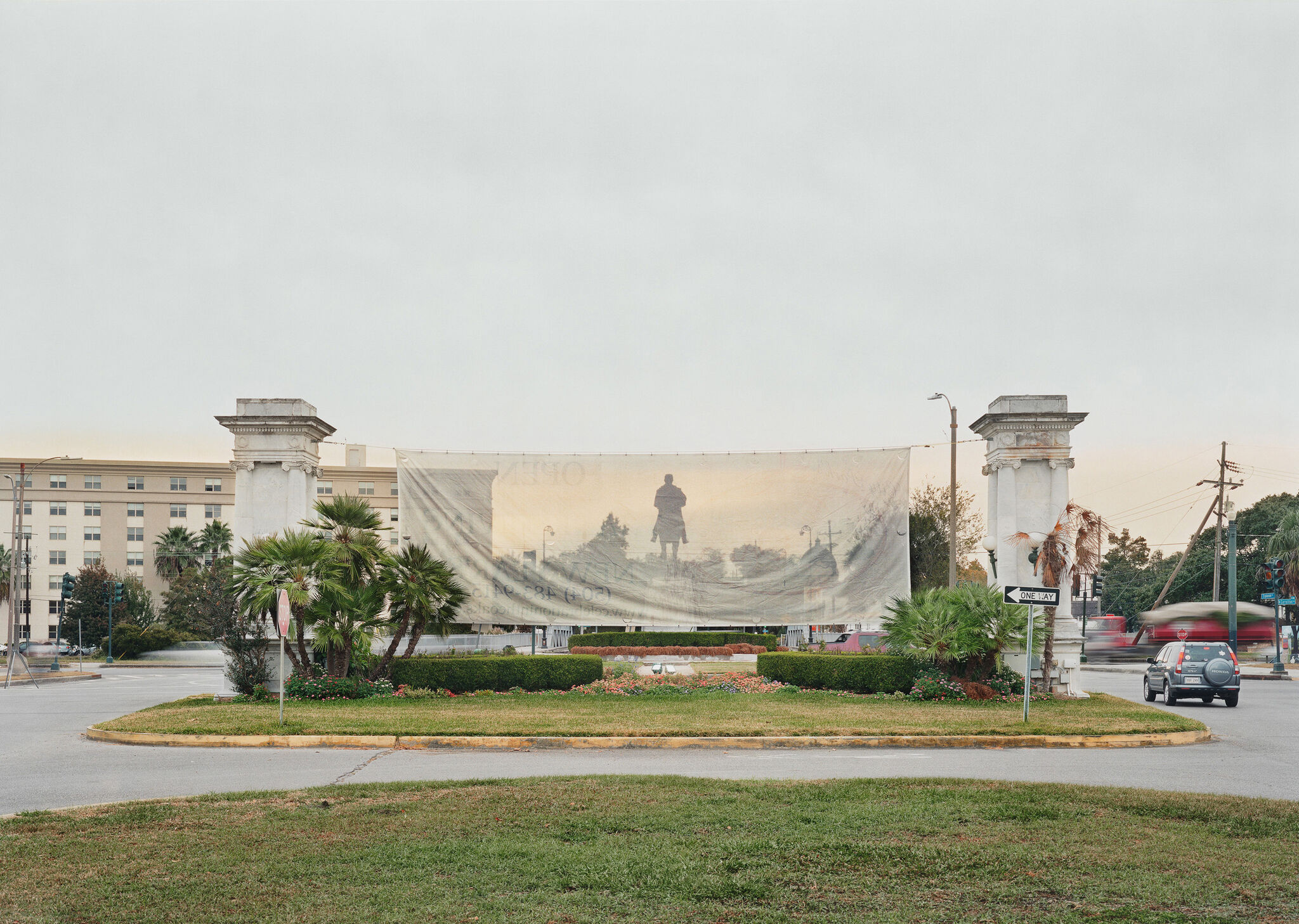 Hear directly from artists and curators on selected works from the exhibition.
View guide
---
---
In the News
"The thematic content of the show is ambitious, ranging from slavery and the Great Migration to Covid, African religious traditions, the human lifespan, colonization and the sources of artistic creativity." —The Guardian
"The show considers some of the painful and difficult legacies that have shaped our society…" —Aesthetica Magazine
"...a captivating group show at the Whitney" —Whitewall
"This is an exhibition that raises a number of questions about how we as individuals respond to our world…" —Highbrow Magazine
---