In the Balance: Between Painting and Sculpture, 1965–1985

Oct 19, 2022–Mar 5, 2023
In the Balance: Between Painting and Sculpture, 1965–1985 brings together artworks from the Whitney's collection that cross boundaries and upset conventions. Regardless of whether they pour across or sit on the floor, the sculptures included here explore painting's domain through investigations of color, surface, and optical perception. The paintings, conversely, engage with sculptural concerns by taking up ideas long associated with three-dimensional art, such as balance and objecthood.
The works share many crossover effects, but their greatest affinity is in revealing how artists during this period were persistently questioning how we relate to, react to, and fit into (or are alienated from) physical space. Such queries were top of mind for sculptors associated with movements that flourished at this time, including Minimalism, Post-Minimalism, and feminist art. Similarly, just as many critics were arguing that painting had reached a dead end, painters active in the 1970s and early 1980s asserted the medium's enduring vitality by pursuing untraditional starting points like shaped canvases, mathematically driven abstract compositions, and other explorations of positive and negative space that called attention to perception.
By commingling elements of painting and sculpture, these works exist beyond established limits of what artists can do and upset the balance of preexisting ideas of what art can be.
This exhibition is organized by Jennie Goldstein, Assistant Curator at the Whitney Museum of American Art.
Major support for In the Balance: Painting and Sculpture, 1965–1985 is provided by the Jon and Mary Shirley Foundation.
---
---
---
---
---
Essay
---
Audio guides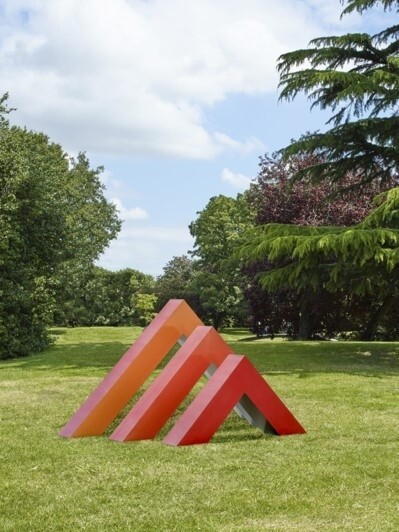 Hear directly from artists and curators on selected works from the exhibition.
View guide
---
---
In the News
"To tackle chaos but achieve order nonetheless—that's when balance is beautiful." —The Wall Street Journal
"The exhibition, an anthology of innovation, is not only enjoyable, it shows the experimental bent of these artists extremely well." —The Brooklyn Rail
---