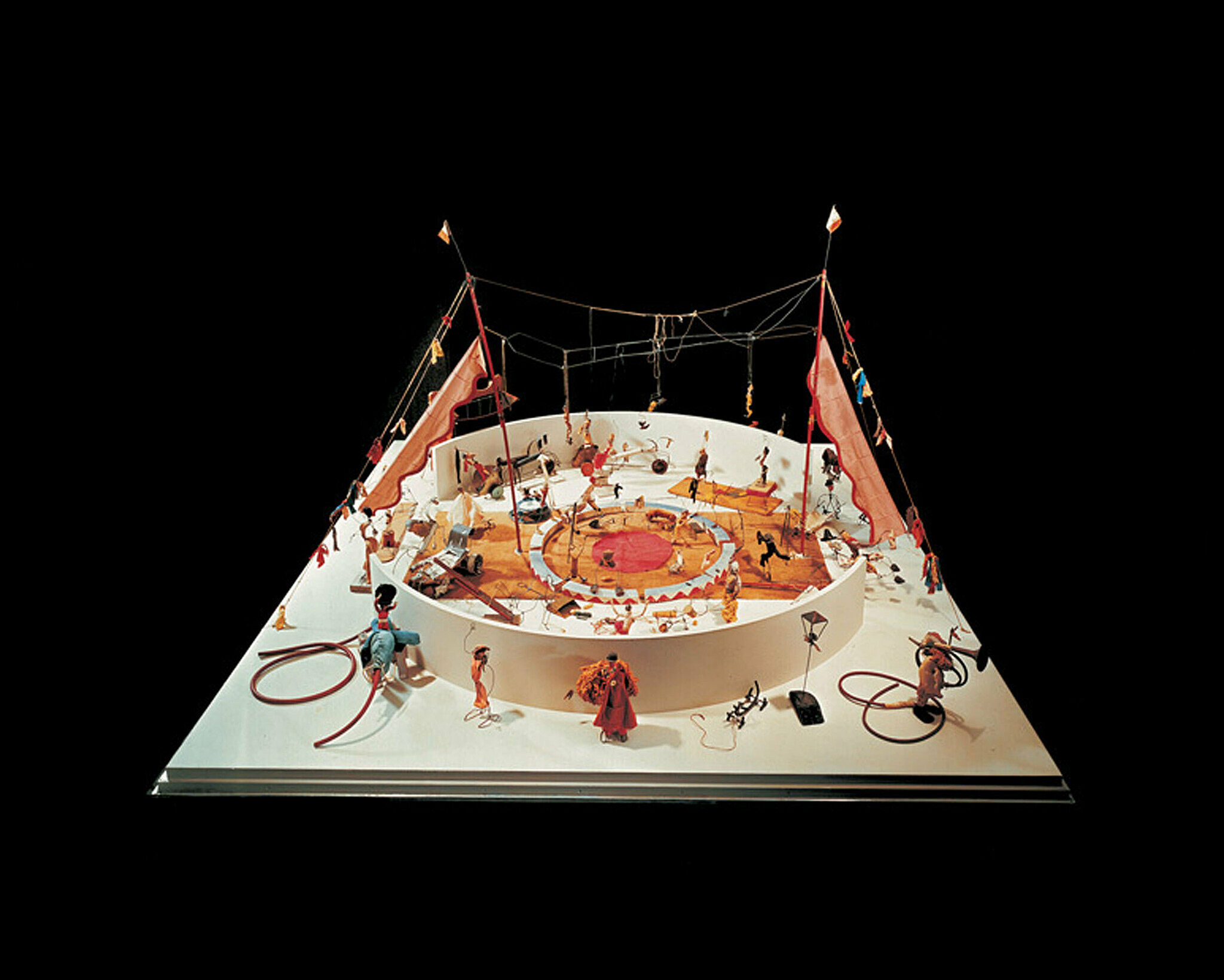 Collecting Calder
July 17–Oct 19, 2014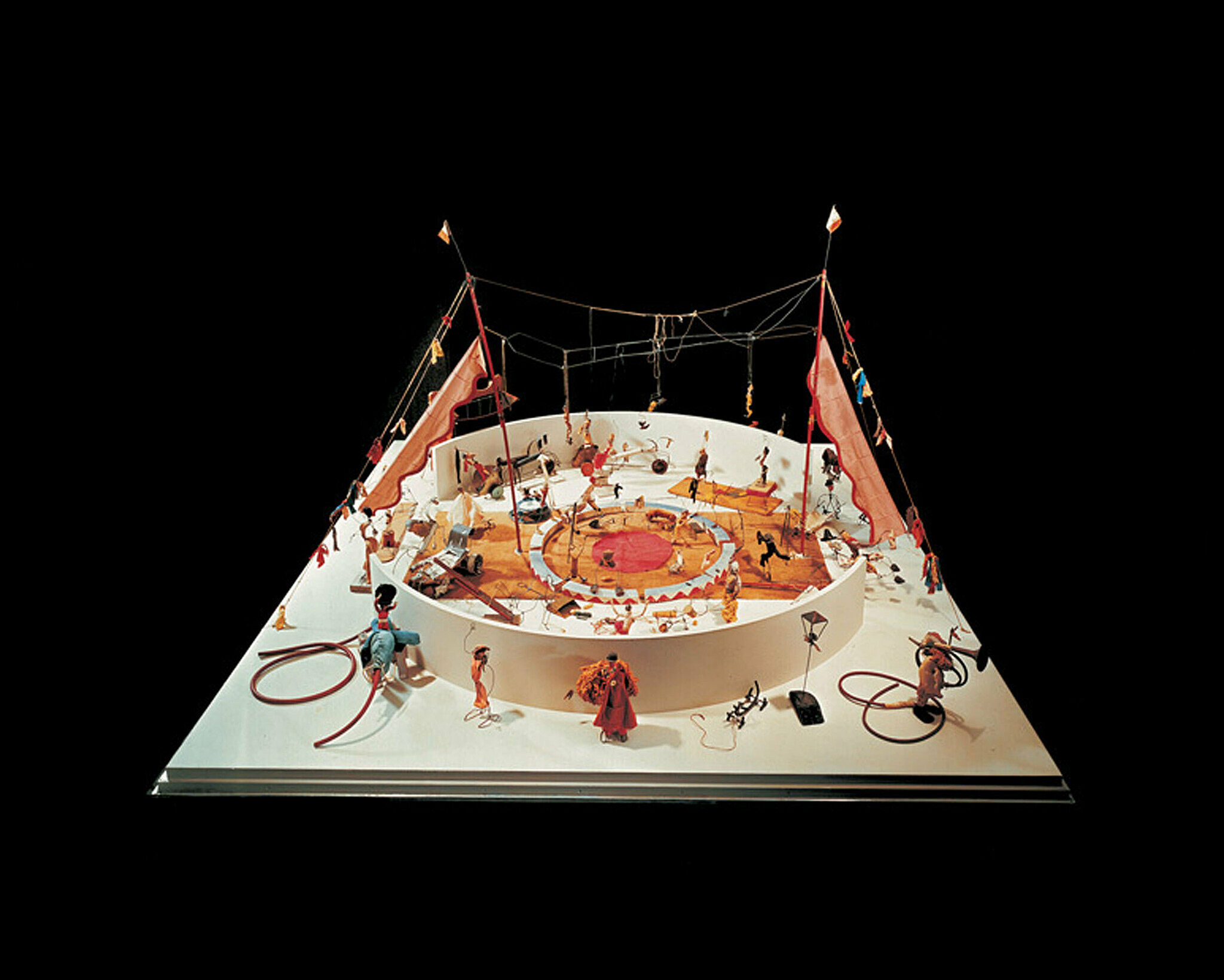 The Whitney's collection is the largest repository of Alexander Calder's work in the world. Collecting Calder, one of two permanent collection displays on the Museum's fifth-floor mezzanine, presents a selection of Alexander Calder sculptures and drawings, giving equal focus to the two major aspects of the artist's oeuvre: Calder's Circus and his later work in abstraction. For the former, Calder employed ordinary materials—wire, string, cork, wood, paper, bits of metal, and cloth—to create a miniature circus, whose acts he staged for friends and patrons as narrator and puppeteer between 1926 and 1931. His later mobiles, inspired in part by his visit to Piet Mondrian's studio in 1930, use an ingenious system of weights and counterbalances that allowed each piece's suspended parts to move in response to air currents, retaining the movement of the circus performances. A selection of these works are also on view along with a group of the artist's stabiles, or static sculptures.
Collecting Calder is organized by Barbara Haskell, Curator.
---
---
---
---
---