Around Day's End: Downtown New York, 1970–1986

Sept 3–Nov 1, 2020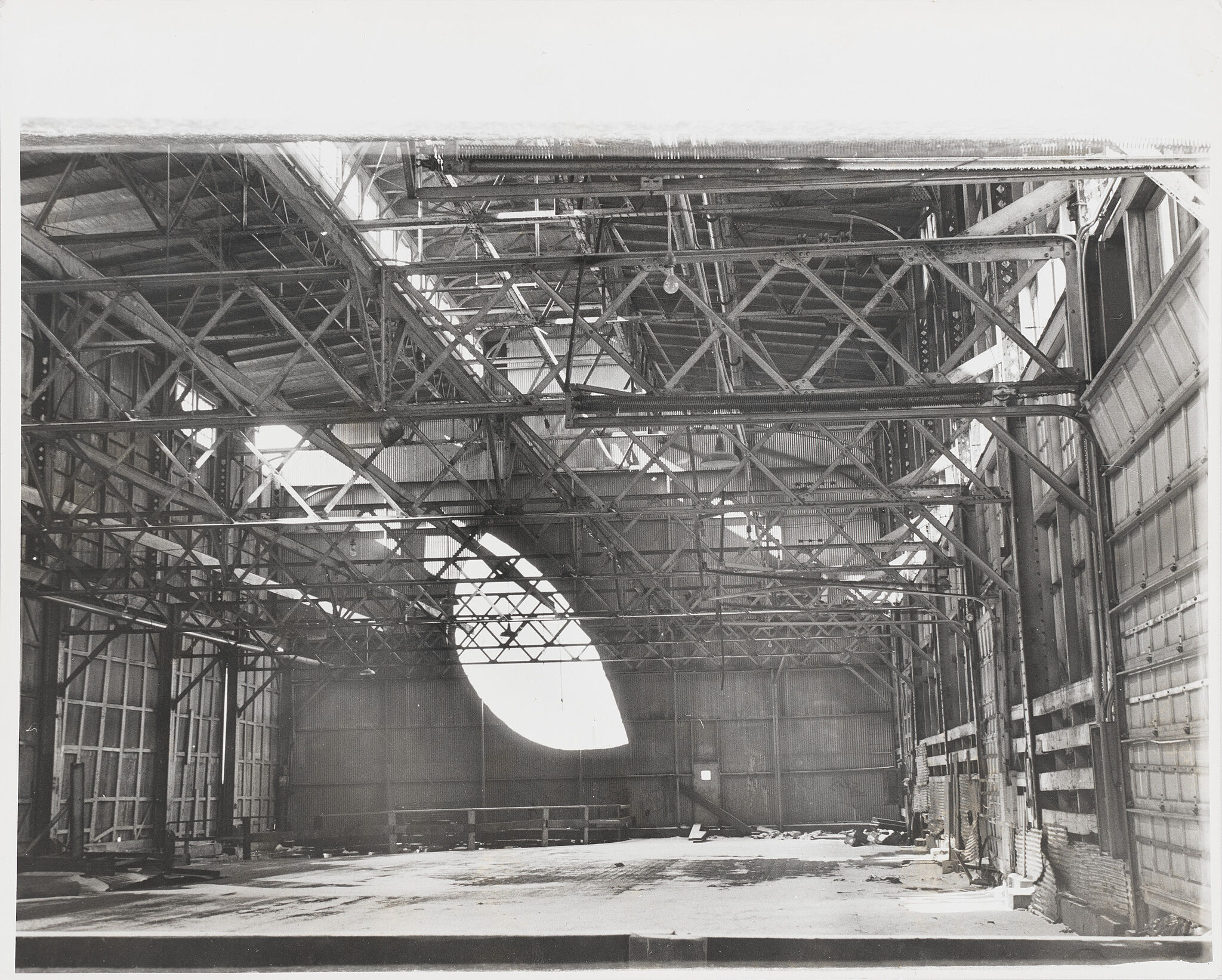 Anticipating the completion of David Hammons's Day's End, a major public artwork located in Hudson River Park, the Whitney will present a selection of works from the Museum's collection that explore downtown New York as site, history, and memory. Central to this presentation is Gordon Matta-Clark's Day's End, the innovative project that inspired Hammons's sculpture. In 1975, Matta-Clark cut several massive openings into the dilapidated building that existed on Pier 52 where Gansevoort Street meets the Hudson River. He described it as a "temple to sun and water."
Matta-Clark's attempt to extract beauty and create poetic experiences in unlikely places exemplifies the aims of many artists working at this earlier time of crisis and uncertainty in the city. The exhibition will include works by approximately fifteen artists who were active in overlapping downtown Manhattan scenes in the 1970s and early 1980s. Their works intervene in the urban fabric of the city in various ways: Matta-Clark and Joan Jonas present the city itself as a character, pointing to New York as a place that embodies both presence and invisibility. For other artists, like Alvin Baltrop and Jimmy Wright, the periphery of the city became synonymous for historically marginalized populations; their depictions of the West Side piers and Meatpacking district reveal how queer life found community and intimacy in forgotten, and reclaimed, corners. And Martin Wong and others made visceral works that engage with the ways particular downtown neighborhoods, like the Bowery and Lower East Side, were impacted by deteriorating economic conditions. For these artists, as in David Hammons's new Day's End, the city is seen as material, inspiration, specter, and provocation.
This exhibition is organized by Laura Phipps, assistant curator, with Christie Mitchell, senior curatorial assistant.
Major support for Around Day's End: Downtown New York, 1970–1986 is provided by the John R. Eckel, Jr. Foundation.
---
---
---
Audio guides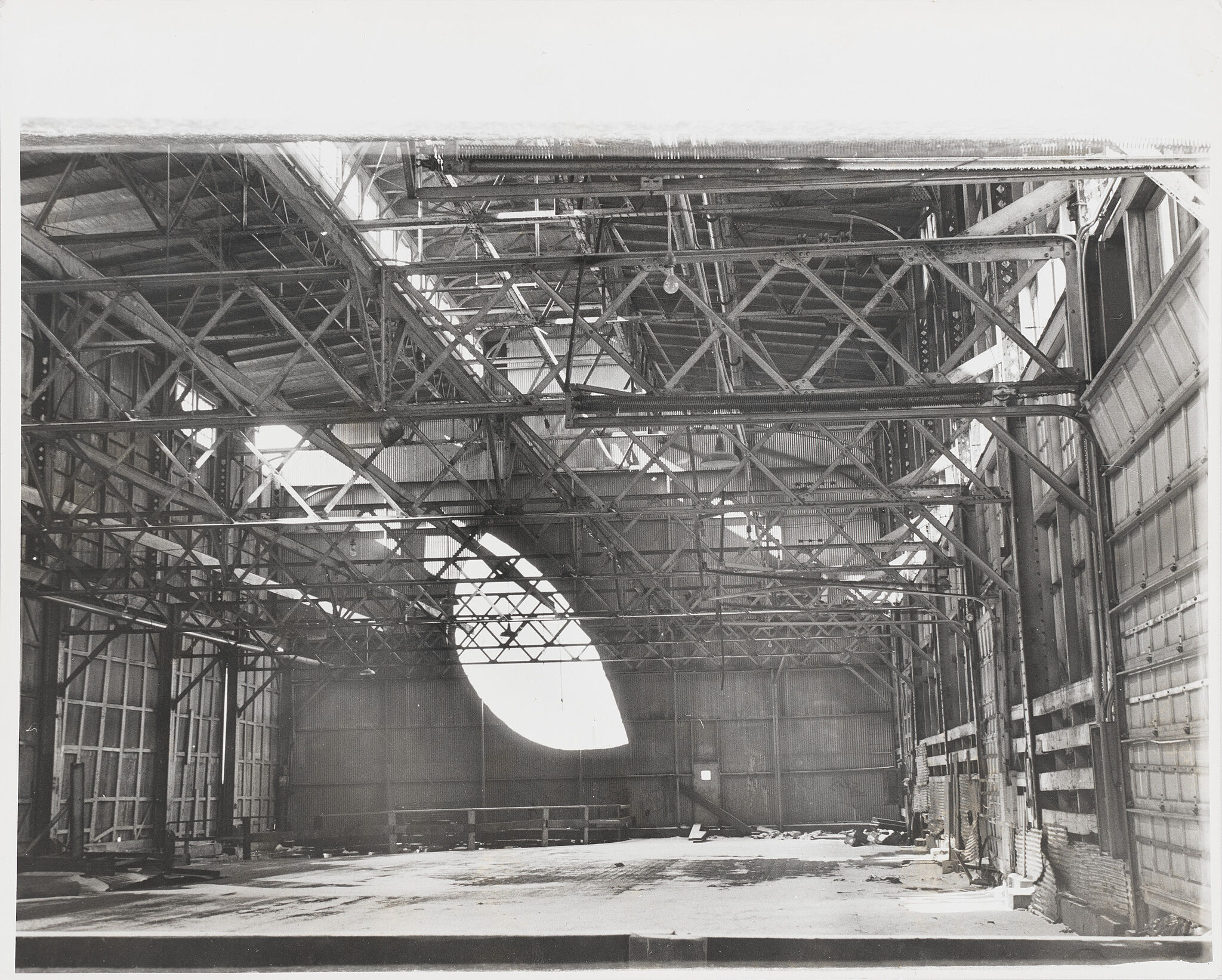 Find sound descriptions and transcriptions of all works with sound.
Access
---
---
---