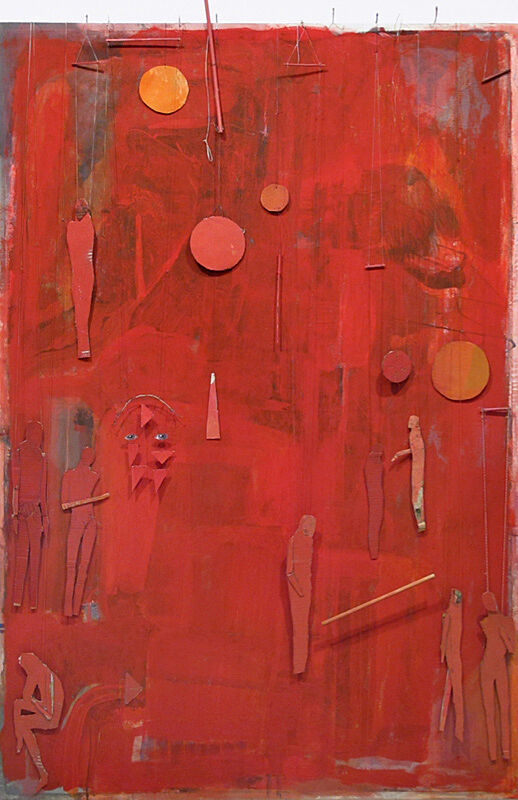 Borin in 1970 in Chicago
Lives and Works in New York
The animated videos, assemblage paintings, outmoded technologies, and handmade puppets on view in the 2012 Biennial are typical of Tom Thayer's practice. His brand of modern-day surrealism has developed over the past ten years to encompass experiences and points of view ranging from a child's wide-eyed naiveté to the visionary wanderings of a psychedelic drug experience. Many of his objects serve multiple purposes: collages created for the animations seen here are framed as artworks in their own right; during performances, puppets are brought to life and fragile contraptions hanging silently overhead become musical instruments.
While many visual artists of his generation draw from pop culture or the art historical canon, Thayer's work often finds inspiration in more obscure sources, such as outsider art, Eastern European animation, and the weirder fringes of the American independent music scene. His practice is also influenced by his work as an art teacher; his experience with collaborative pedagogy, a methodology that emphasizes collective creativity and leveling distinctions between amateurs and experts, can be recognized in his artwork's marriage of high and low culture, the amateurish quality of his objects, and the collaboration among elements within his greater body of work.