Ari Marcopoulos
Born 1957 in Amsterdam, The Netherlands
Lives and Works in Sonoma, California
Since emigrating from his native Holland in 1979, Marcopoulos has documented the diverse subcultures of American youth—from the brash vitality of underground music to the rebellious athleticism of skaters and snowboarders—with anthropological sensitivity. His photographs and videos depict the brash vitality of underground music and the rebellious athleticism of extreme sports. In a body of work that demonstrates a rare empathy for his subjects, who are almost always young men or boys, Marcopoulos neither patronizes tentative expressions of identity nor romanticizes youthful freedom. His straightforward portraits and lush snapshots capture everyday moments of beauty and anxiety, becoming, as he says, "something that just stands for life lived."

Although Marcopoulos shot Detroit while visiting friends in that city, this looped video conveys the energy and open-ended feel of the domestic scene it portrays. Detroit merges his attention to particularities of cultural identity with the intimacy of a home movie. The kids in the video skillfully adapt the gritty conventions of noise rock for an audience of family and friends.
Read About the Artist

"Ari Marcopoulos"
—Interview (September 2009)

"Ari Marcopoulos' Oceanic Feeling"
—Interview (April 2009)

"Art in Review; J H Engstrom, Leigh Ledare, Ari Marcopoulos"
—The New York Times (April 2007)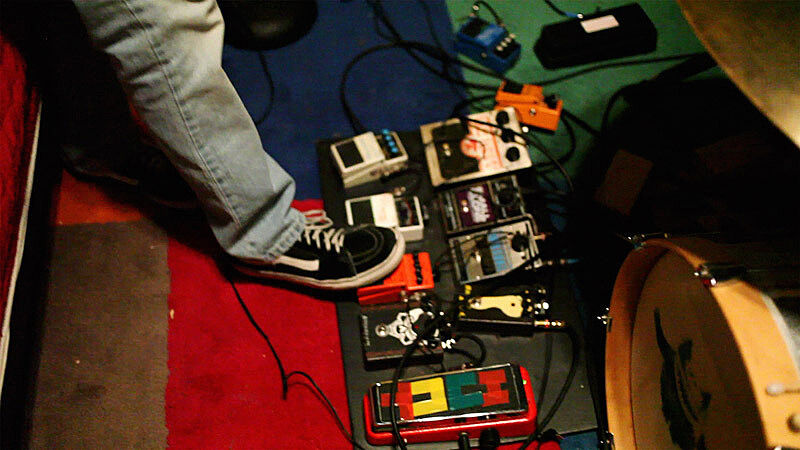 2010 curator Gary Carrion-Murayari visits the artist's home to play a match of FIFA 10 soccer while Marcopoulos blasts a track from his lo-fi noise tape collection titled "Nail Paint Mausoleum."