Portrait Sculpture
Elizabeth Catlett believed that making artworks about ordinary people could be powerful politically. Head is part of her series of prints, paintings, and sculptures focusing on Black women. She made clay sculpture using a coil technique that she learned in Mexico shortly after she moved there in 1946. This Mexican coil technique developed by Indigenous cultures was inspiring to Catlett. She used it to express the experience of being an African American woman.
Create a portrait of someone important to you. First, make your own clay at home! Mix two cups of flour and one cup of salt in a large bowl. Add two tablespoons of vegetable oil, and then slowly add one cup of water. Stir the mixture until you get a nice clay consistency. You could add a few drops of food coloring to tint your clay. Be careful! It might also tint your hands. With a grownup, preheat the oven to 250 degrees. Bake your sculpture for one hour so it becomes hard!
See all Whitney Kids Art Challenges.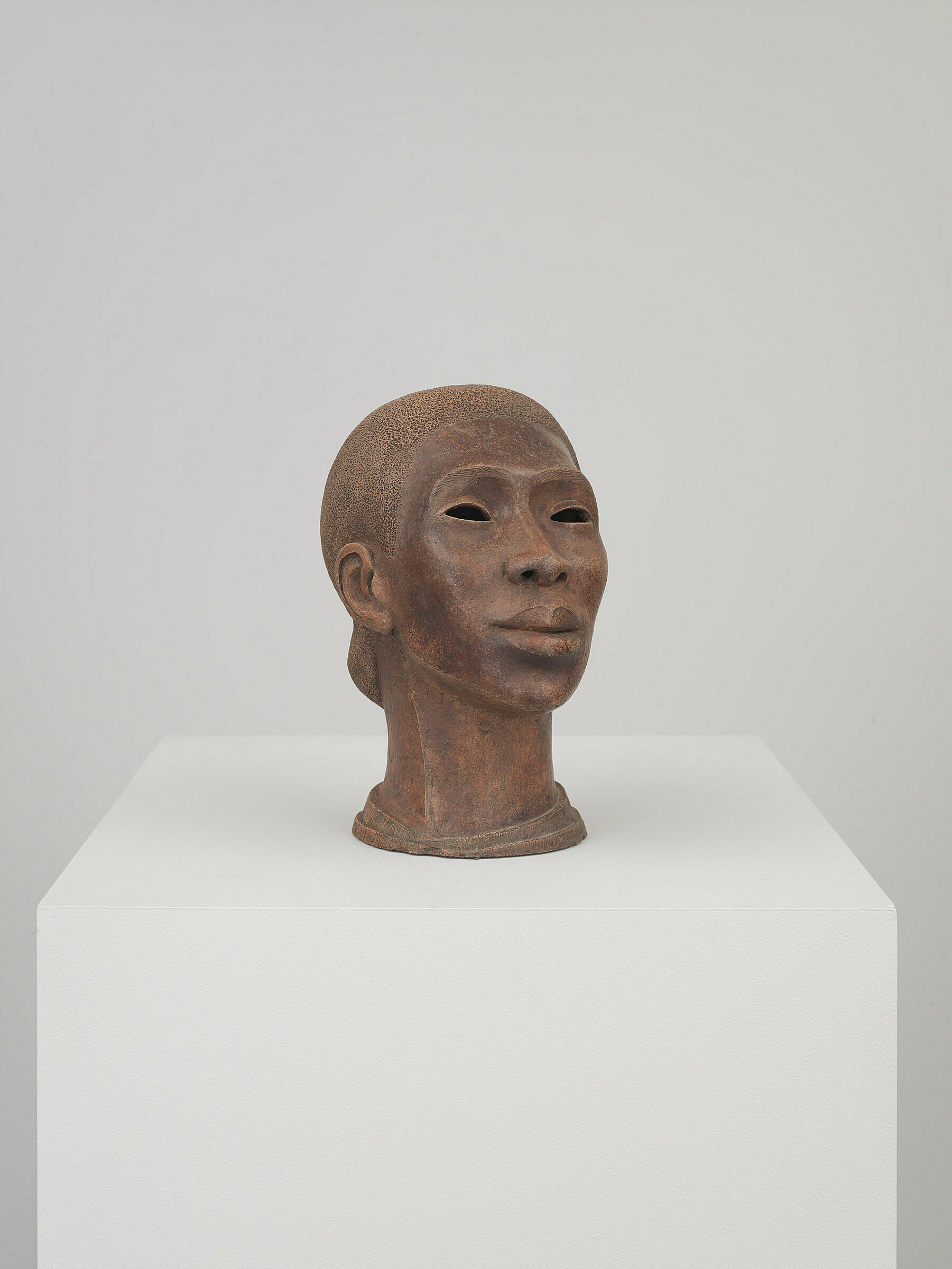 Elizabeth Catlett, Head, 1947. Terracotta, 10 3/4 × 6 1/2 × 8 3/4 in. (27.3 × 16.5 × 22.2 cm). Whitney Museum of American Art, New York; purchase, with funds from the Jack E. Chachkes Purchase Fund, the Katherine Schmidt Shubert Purchase Fund, and the Wilfred P. and Rose J. Cohen Purchase Fund in memory of Cecil Joseph Weekes 2013.103. © Estate of Elizabeth Catlett/Licensed by VAGA, New York, NY