Baby Babbling in the Galleries: An Intern's Musings on Stroller Tours

Jun 28, 2010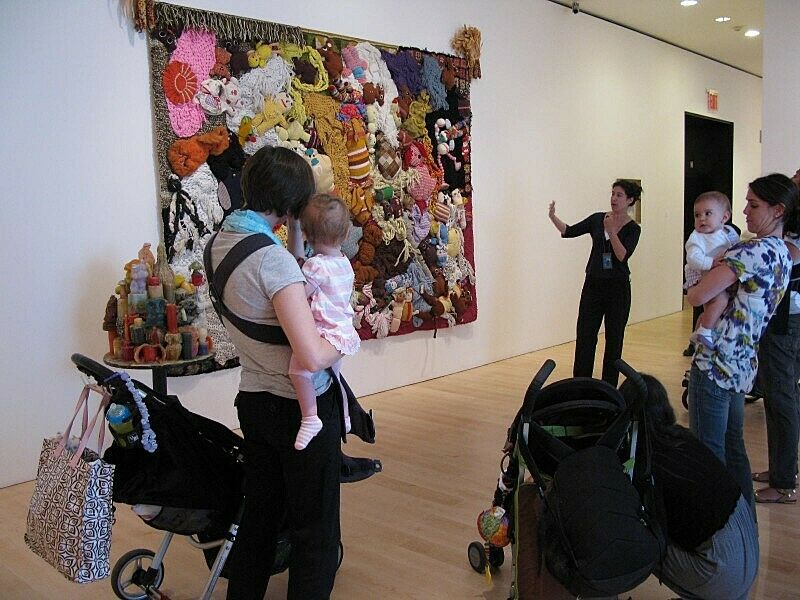 A Joan Tisch Teaching Fellow leads parents and babies through Collecting Biennials. Photograph by Stina Puotinen
It is not often that one hears a chorus of babies' voices in the Whitney galleries. On Friday, June 11, however, this was all that could be heard! The source of the excitement was the Collecting Biennials Stroller Tour, which I was fortunate enough to attend during my first week as the Whitney School and Family Programs Summer Intern.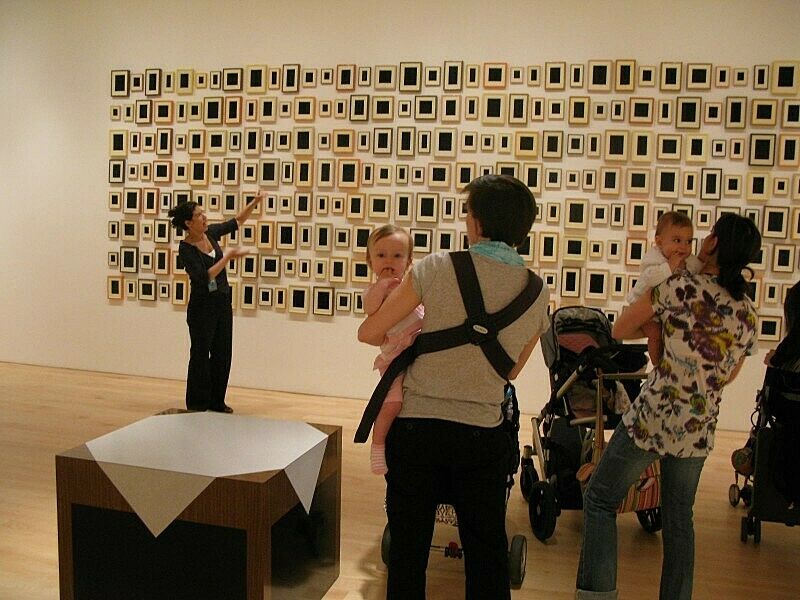 A young tour participant strikes a pose as the group observes Allan McCollum's 288 Plaster Surrogates. Photograph by Stina Puotinen
That morning, I joined five energetic babies and their parents as they explored the exhibition with a Joan Tisch Teaching Fellow, animatedly listening, oo-ing, and aah-ing while taking in the scene. The adult audience members and I took part in an informative, art-inspired discussion while the younger ones bounced happily around, squealing to others about their excitement of being in the Museum. We all enjoyed Duane Hanson's Woman with Dog and Puzzle Bottle by Charles Ray (both appropriately parent- and baby-sized respectively), and Louise Bourgeois's Pink Days and Blue Days provoked thoughtful consideration.
Everyone was in good spirits for the entire tour, babies moving to and fro from stroller to carrier. I was even able to mingle with a few young participants as they crawled around the gallery at the end of the morning. When the time came to depart, we loaded into the elevator with smiles on our faces and, in some cases, pacifiers in our mouths—both signs of a well enjoyed, art-filled morning. I had a great time experiencing Collecting Biennials with the parents and babies, and, now that I'm hooked, I may just have to attend the next Stroller Tour on July 9 of Heat Waves in a Swamp: The Paintings of Charles Burchfield …maybe I'll see you there!
By Katharine Balderston, Education Intern