Archibald J. Motley Jr., Mulatress with Figurine and Dutch Seascape, 1920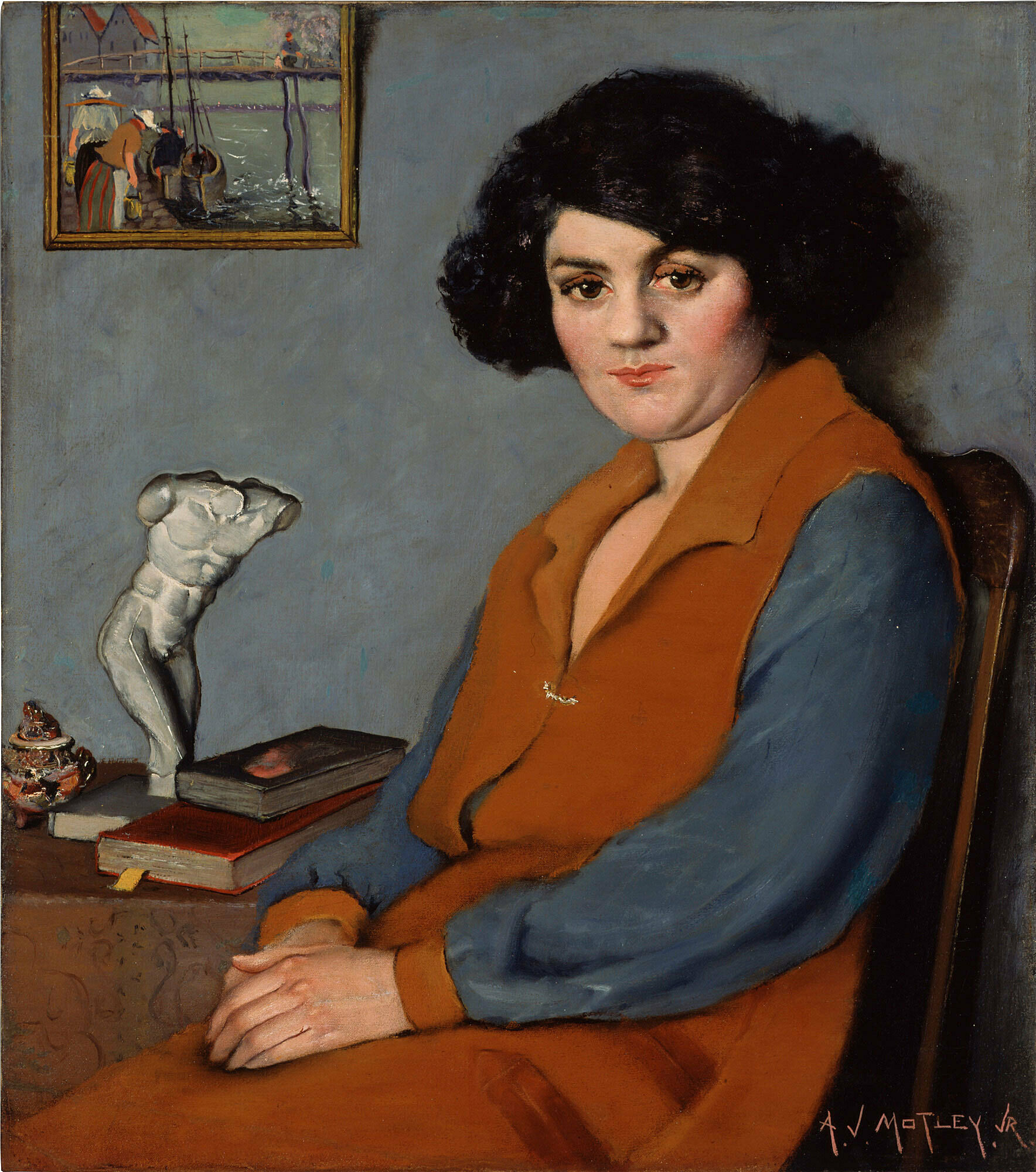 Archibald J. Motley Jr., Mulatress with Figurine and Dutch Seascape, 1920
0:00
NARRATOR: Motley called this painting Mulatress with Figurine and Dutch Seascape, describing his sitter with a historic term referring to a biracial woman. Motley—who was classically trained at the School of the Art Institute of Chicago—places tremendous weight in the details. He uses the woman's clothes, setting, and calm bearing to emphasize her elegance.
AMY MOONEY: He really opens up this picture so that we can seemingly inquire as to who she is, and moreover, what she is.
NARRATOR: Amy Mooney is Associate Professor of Art and Design at Columbia College, Chicago.
AMY MOONEY: When I look at this woman, she to me seems to possibly be a variety of origins. She could potentially be Italian. She could be potentially from a Spanish background, but Motley brings us back around specifically to the discussion about race in the United States through the title. He doesn't name her as a portrait of Dr. and Mrs. So-and-So. Instead, he specifically prescribes a racial category to her. What's particularly interesting about this is when he puts that code out there, that name, "mulatress," we as viewers have to figure out what that term means to us in our own understanding of the racial discourse during this time period.
I think that that's purposeful. Motley was really interested in having this discourse with viewers as to how they read the codes and signs of race and especially how those codes and signs could be countered by our assumptions of class and gender.
When we think of someone of mixed race during this time period, we frequently are concerned that there are these elements of not fitting in one group or into the other group. Instead, when we look at the Mulatress, she does fit in. This is her setting. She is confident. These are her elements. There's no crisis here. This reflects some of his own discussion of his own background. Motley was a person of mixed race. He is interested in exploring that through this series of portraits that he does here.