Support the Annual Fund
In addition to the generous support of our members, the Annual Fund is a critical financial resource for the Whitney. It supports a range of discretionary and programmatic needs, including exhibitions and related educational symposia; educational programs for families, students, and seniors; conservation projects to protect our permanent collection; and other various efforts. Your donation to the Annual Fund is essential to the vitality of the Museum.

You can make a gift online at any time. And don't forget, these gifts are 100% tax deductible. And your employer may have a Matching Gift Program, so be sure to check with your Human Resources department. It's an easy way to make your gift go even further.

For further information, please email memberinfo@whitney.org or call (212) 570-3641. Thank you for supporting the Whitney with a fully tax-deductible gift.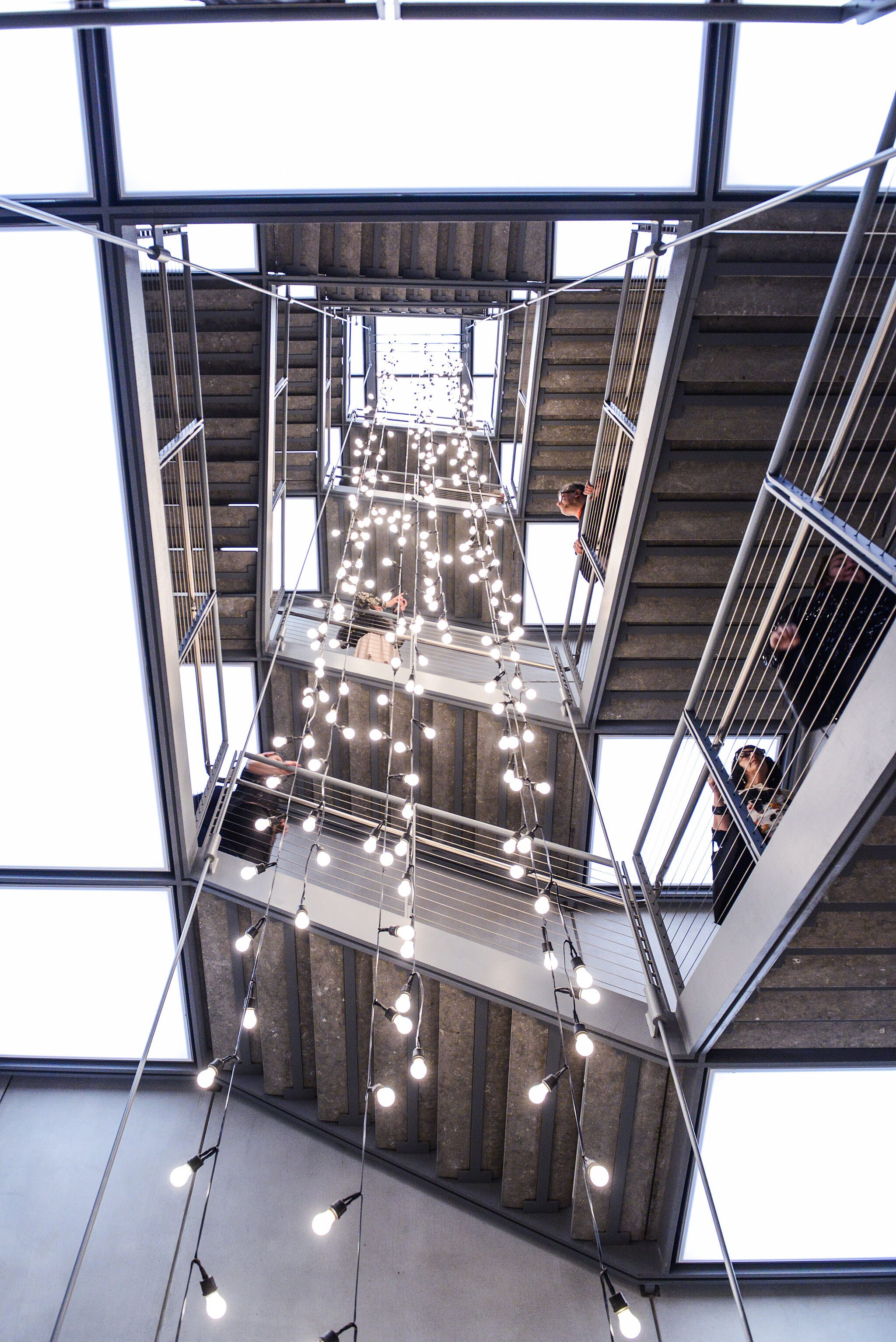 ---
Whitney Museum of American Art

Gifts received July 1, 2022–June 30, 2023
Annual Fund and General Operating Support Donors

($1,000+)
Anonymous
Alexa and Marc Suskin
Alice L. Walton Foundation
Allison Sarofim
Amy and Robert Stavis
Anne and Joel Ehrenkranz
Anne Edwards
Arlene and Robert Kogod
Audrey and Danny Meyer
Austin and Gwen Fragomen
Bertha and Isaac Liberman Foundation
Christina Hribar
Cordelia Hazen Tappin
Cynthia and John Libby
David Shapiro and Elizabeth Lange
David Sigal and Brad Hoylman-Sigal
Diane L. Max
Donald A. Pels Charitable Trust
In Memory Of Dorothy Payne Whitney
Douglas S. Cramer Trust
Edward C. Johnson IV Fund
Edward Lenkin and Roselin Atzwanger
Ellsworth Kelly Foundation, Inc.
The Enoch Foundation
Flora Miller Biddle
Fredrica Cassiday
George Loening and Kimbrough Towles
Gregory P. Lee and Gina H. Sohn
The Helena Segy Foundation
Henry Peterson Foundation
The Howard Bayne Fund
Jane Lombard
Jeanette Lerman-Neubauer and Joseph Neubauer
Jill and Peter Kraus
Joe and Diana DiMenna
Joele Frank and Laurence Klurfeld
Jonathan D. Lewis and Mark C. Zitelli
Joseph & Sophia Abeles Foundation, Inc.
Keyes Sulat Family Fund
Kim Foster and Antonio F. Petracca
Laura Rapp and Jay Smith
Leo Model Foundation
The Leon Levy Foundation
Lyn and E.T. Williams, Jr.
Malcolm Weintraub
The Marc Haas Foundation, Inc.
Marica and Jan T. Vilcek
Marlene and David Persky
Martha Records and Richard Rainaldi
Martin & Deborah Hale Foundation
Mary and Garrett Moran
Melony and Adam J. Lewis
Michael Moritz and Harriet Heyman
Michael Truettner
Ms. Angela Lustig and Mr. Dale Taylor
Musa and Tom Mayer
Nancy Cromer Grayson and Elliot Jay Sussman
Nancy Glickenhaus
New York State Council on the Arts
Opatrny Family Foundation
Philip N. Adsetts
Pia and Jimmy Zankel
Ralph B. Abendshein
In Memory of Ramona Hodges
Richard Meier
Richard Solomon
Robert Costa
Robert E. Meyerhoff and Rheda Becker
Robert W. Wilson Charitable Trust
Roberto S. and Elizabeth T. Goizueta
Ron Chernow
Rosina Lee Yue
Sandra & Lowell Mintz
Sara Story and Kenneth Garschina
Sarah Rosenwald Varet and Jesse Coleman
The Sarofim Foundation
Sophie Plimpton
Susan and David Viniar
Thomas and Catherine Wornom
Tony Bechara
Tricia Hammes & Jerome Mounier
Wendy and Jim Gorman
William Talbott Hillman Foundation
Wilmot F. Wheeler Foundation
---
Corporate Members at Partner Level and Above

($25,000+)
AIG
American Express
Aquarian Holdings
Bank of America
Bloomberg Philanthropies
BNY Mellon
Boston Consulting Group
Cerberus
Christie's
Citadel
Citi
Citigold
Con Edison
Condé Nast
Davis Polk & Wardwell LLP
Delta Air Lines
Deutsche Bank
Ernst & Young LLP
The Estée Lauder Companies Inc.
Fox Corporation
Goldman Sachs
Google
Hearst
Interpublic Group
Johnson & Johnson
JPMorgan Chase & Co.
Latham & Watkins LLP
L'Oréal USA
Marsh McLennan Companies
Match Group
MediaLink
MetLife
Moody's Corporation
Morgan Stanley
New York University
Nordstrom
One High Line
Pfizer Inc
Pratt Institute
Related Companies
Rubenstein
S&P Global
Samsung
School of Visual Arts
Schulte Roth & Zabel LLP
Sidley Austin LLP
Skadden, Arps, Slate, Meagher & Flom LLP
Sotheby's
Thrive Capital
Tishman Speyer