No Necessary Correspondence

May 17–28, 2023
100 Lafayette Street, 8th floor
New York, NY 10013
Gallery Hours
Wednesday–Sunday
12 pm–6 pm
ISP Studio Program Spring Exhibition
The Studio Program exhibition, No Necessary Correspondence, presents works made by the 2022–23 Studio Program participants Philip Cartelli, Tony Chrenka, Eli Coplan, Giulia Gabrielli, Utsa Hazarika, Jack Hogan, Kyle Bellucci Johanson, Ayesha Kamal, Khan Sophie Kovel, Emilio Martínez Poppe, Anna Rubin, and Chi Yin Sim. The exhibition will be on view at the ISP located at 100 Lafayette Street, 8th floor, New York, NY 10013 from May 17–28 and includes a performance, I Thought I Hated You, Moon Snail, on May 17.
Opening Reception
Wednesday, May 17, 7–9 pm
Related Performance:
Sunday, May 17, 8 pm
Jack Hogan and Francis Jones, I Thought I Hated You, Moon Snail, 2023
Admission is free and open to the public.
---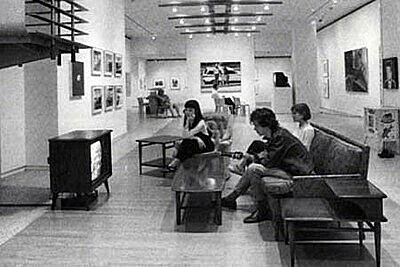 The ISP provides a setting within which students pursuing art practice, curatorial work, art historical scholarship, and critical writing engage in ongoing discussions and debates that examine the historical, social, and intellectual conditions of artistic production.