Occupy Museums, Introduction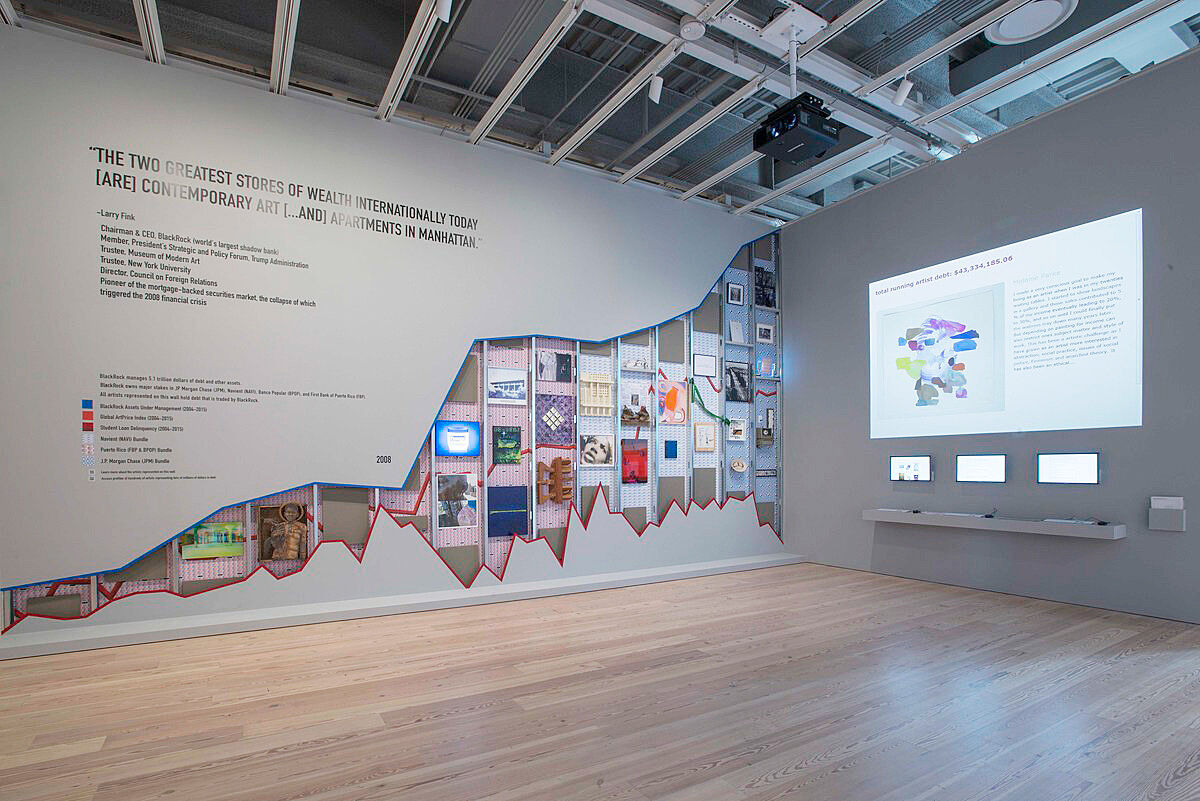 0:00
Occupy Museums, Introduction
0:00
Imani Jacqueline Brown: Occupy Museums is a collective of artists and activists that emerged directly from the Occupy Wall Street movement; most of our members met in Zuccotti Park in 2011. The common goal of Occupy Museums is to bring the critique of wealth and inequality directly to the cultural sphere where finance and aesthetics currently collude.
In one previous example of our work, we supported the struggle of Teamsters Union Local 814 who were fighting against a lockout by their employer, Sotheby's. The auction house wanted to cut their pay and union rights while selling paintings for tens of millions of dollars to the tune of record profits.
This reflects the anti-worker mentality seen in corporate America generally and it shouldn't be accepted in the arts or any industry. Much of our work has taken the form of direct actions on the streets and actions in museums like MoMA designed to pause business as usual to call out specific injustices perpetuated by said museums. But in this project we have worked closely with the Whitney Museum. Our goal is to create a new way of looking at art objects. We want people to see not only the colors, forms, and meanings intended by the artists, but also the often withering economic realities that frame the practice of art in America today.
Debtfair is based around a single question we asked of artists and the cultural communities at large: "how does your economic reality affect your art?" What we have found is that personal debt—from student loans to credit cards to mortgages—plays a major role in the lives artists can lead and, ultimately, in what their work looks like. In bringing this question to a luxury art museum like the Whitney, Debtfair connects the boom of the art market with the boom of debt as linked realities.
By asking artists to speak openly about their economic realities we hope to open a conversation that is currently taboo, demystify the ways in which our debts are connected, and produce a new lens through which we can see how art is connected to the economic conditions in which it is produced.
And, of course, economic conditions cannot be separated from social and political realities just as personal debts cannot be separated from the collective debts that we as a society hold—national debt, colonial debt, debt to the original inhabitants of this land, and debt to the enslaved Africans who built this country.