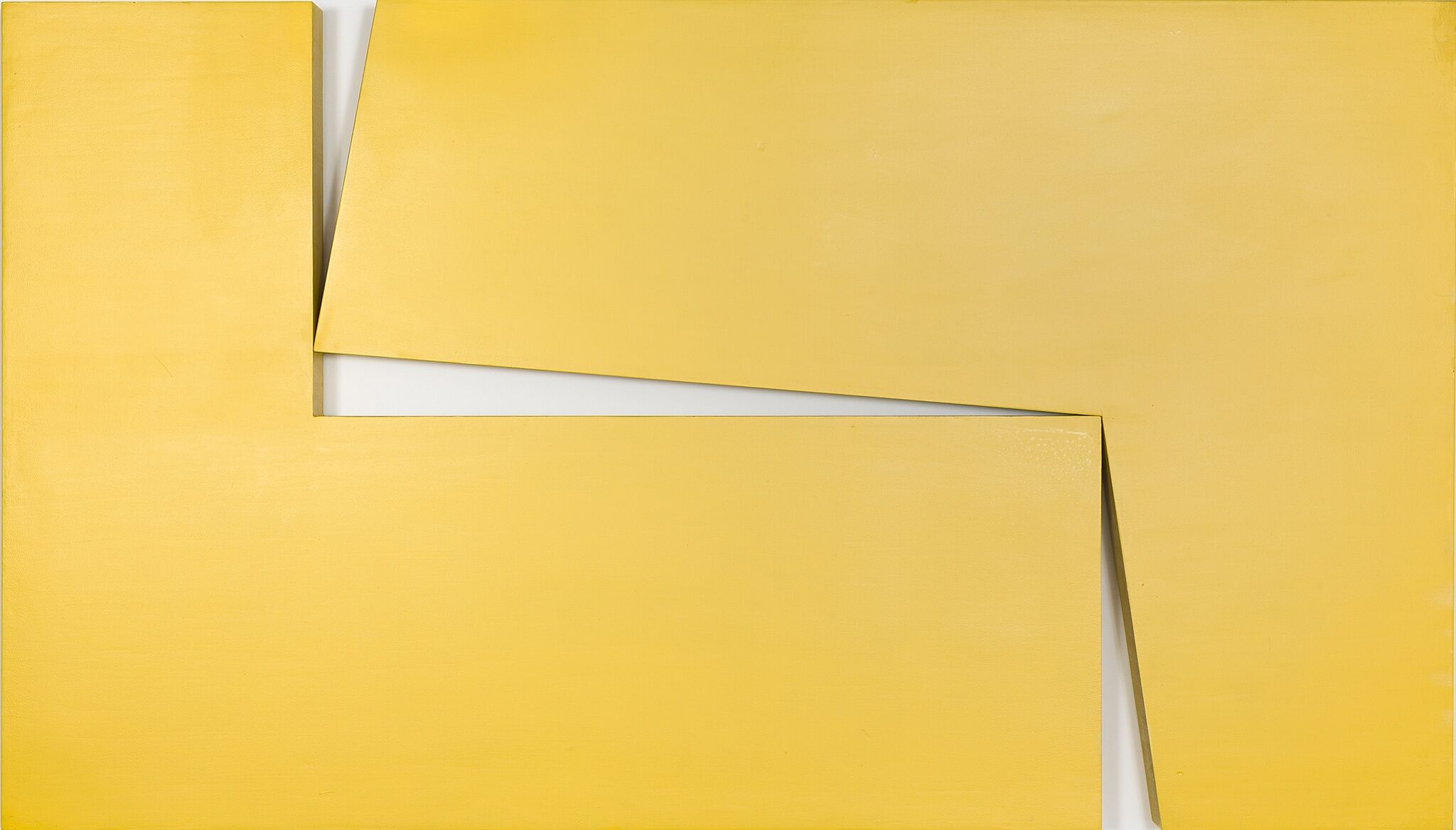 0:00
Carmen Herrera, Amarillo "Dos", 1971
0:00
Narrator: In this work, Amarillo "Dos", Hererra translated one of her Blanco y Verde compositions—which hinted at volume—into three dimensions.

Dana Miller: What Carmen has done was taken the white from that painting and rendered it in wood. The green triangles that were in that painting are now empty negative space. So, this could technically be one of her monochrome paintings. It's one of the few instances where she used only one color, except of course that she knows that the negative space is going to provide the second color.

In the mid 1960s, Carmen had the idea to make wooden structures, to make three-dimensional forms. She said there were certain paintings of hers that were crying out to be sculptures. And because of a lack of means, a lack of space, she wasn't really able to complete them to her satisfaction until the early 70s.

Narrator: In this room, you'll find several preparatory sketches for sculptural works that Herrera made during the 1960s. Their compositions relate closely to many of the Blanco y Verde paintings on view in the previous gallery, and to the wooden structures in this room.
Carmen Herrera, Amarillo "Dos", 1971