Willem de Kooning, Woman and Bicycle, 1952–53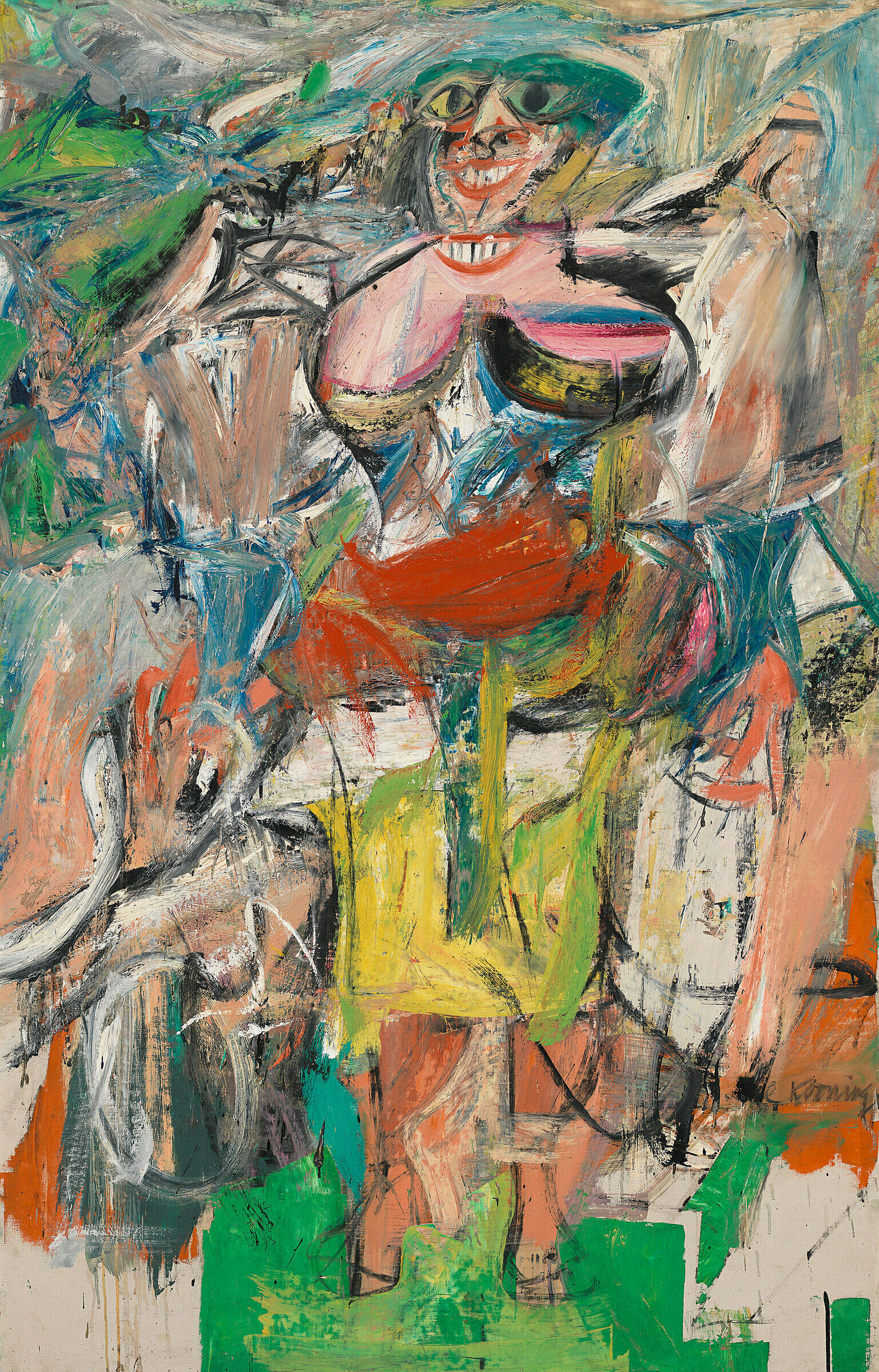 0:00
Willem de Kooning, Woman and Bicycle, 1952–53
0:00
Elizabeth Murray: It's a catastrophe, really. It's a kind of catastrophe painting.
Narrator: The late artist Elizabeth Murray described Willem de Kooning's painting, Woman and Bicycle from the perspective of a fellow painter.
Elizabeth Murray: The thing about this painting that's so amazing is to see the woman form kind of emerge from underneath, almost as though she's coming out of water, kind of emerging with the two mouths and the amazing eyes. And of course she's a very strange woman. She probably has like a kind of evening dress on, and I think—I think it is like the Marilyn Monroe smile. And then there are these hands that can flail around inside of the painting. The hands are flailing. There is the bicycle in there somewhere which is torn apart and ripped apart.
I think the thing that struck me the most about this painting was the intensity of the paint. You feel like he's rubbing it and he's stirring it up from the bottom, and he's also pressing it back down. He takes newspaper and he presses it against the paint. Then he takes his knife, or anything, and scrapes the paint back up. And then he takes his brush, and pushes it into a kind of shape.
So it's all about this clear sexuality and exposure. And yet, like a lot of catastrophes, it comes together in this extremely positive way. And I think that's what makes it such an amazing experience to look at it.