The Face in the Moon: Drawings and Prints by Louise Nevelson

July 20–Oct 8, 2018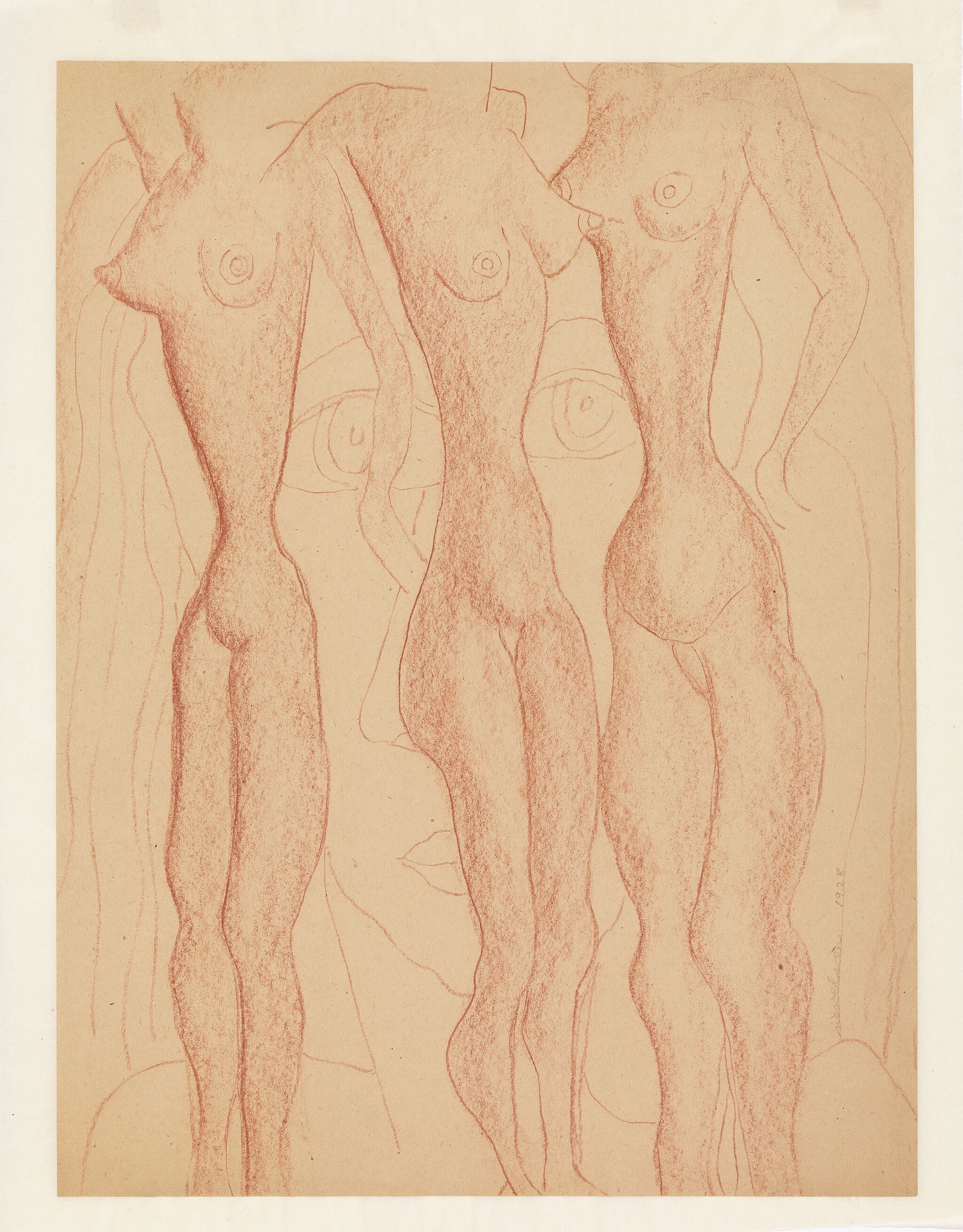 Louise Nevelson (1899–1988), an artist best known for her monochromatic wooden sculptures, produced a distinctive body of works on paper over the course of her long career. Drawn entirely from the Whitney's collection, this exhibition follows her work in drawing, printing, and collage, from her early focus on the human body through her progression into abstraction.
Nevelson frequently used unconventional or recycled materials. In her prints, she layered scraps of fabric to create deeply textured environments containing mystical figures and architectural forms. Her paper collages, like her sculptures assembled from wooden objects, reconfigure the disparate materials from which they are composed, including scraps of paper and foil, into unified, unexpected compositions. Interested in the physical constraints of objects, Nevelson sought to transform the materials that she used and the subjects that she depicted. She believed that art could reorient one's relationship to the built and natural world, challenging us to see our environments differently through her work.
The Face in the Moon: Drawings and Prints by Louise Nevelson is organized by Clémence White, curatorial assistant.
---
---
Audio guides
Hear from curatorial assistant Clémence White with recordings from Louise Nevelson about select works from the exhibition.
View guide
---
In the News
"Now that intervening decades have cooled off that white-hot zenith, The Face in the Moon: Drawings and Prints by Louise Nevelson at the Whitney Museum, like last spring's exhibition of her relief sculpture at Pace Gallery, speaks to her considerable craftsmanship, as well as the range of her imagination and her risk-taking."
—Hyperallergic
---