Whitney Biennial 2022

Performances
A series of original performances by Raven Chacon, Terence Nance, Julie Tolentino, and Ivy Kwan Arce showcase music, dance, and multimedia immersive design.
---
For Zitkála-Šá
From 2017 to 2020, Raven Chacon (b. 1977, Fort Defiance, Navajo Nation) created a series of thirteen lithographs, For Zitkála-Šá, that are graphic scores dedicated to different contemporary American Indian, First Nations, or Mestiza women working in music performance, composition, or sound art. Each of Chacon's scores will be activated in this performance.
Saturday, July 16
4 pm
7:30 pm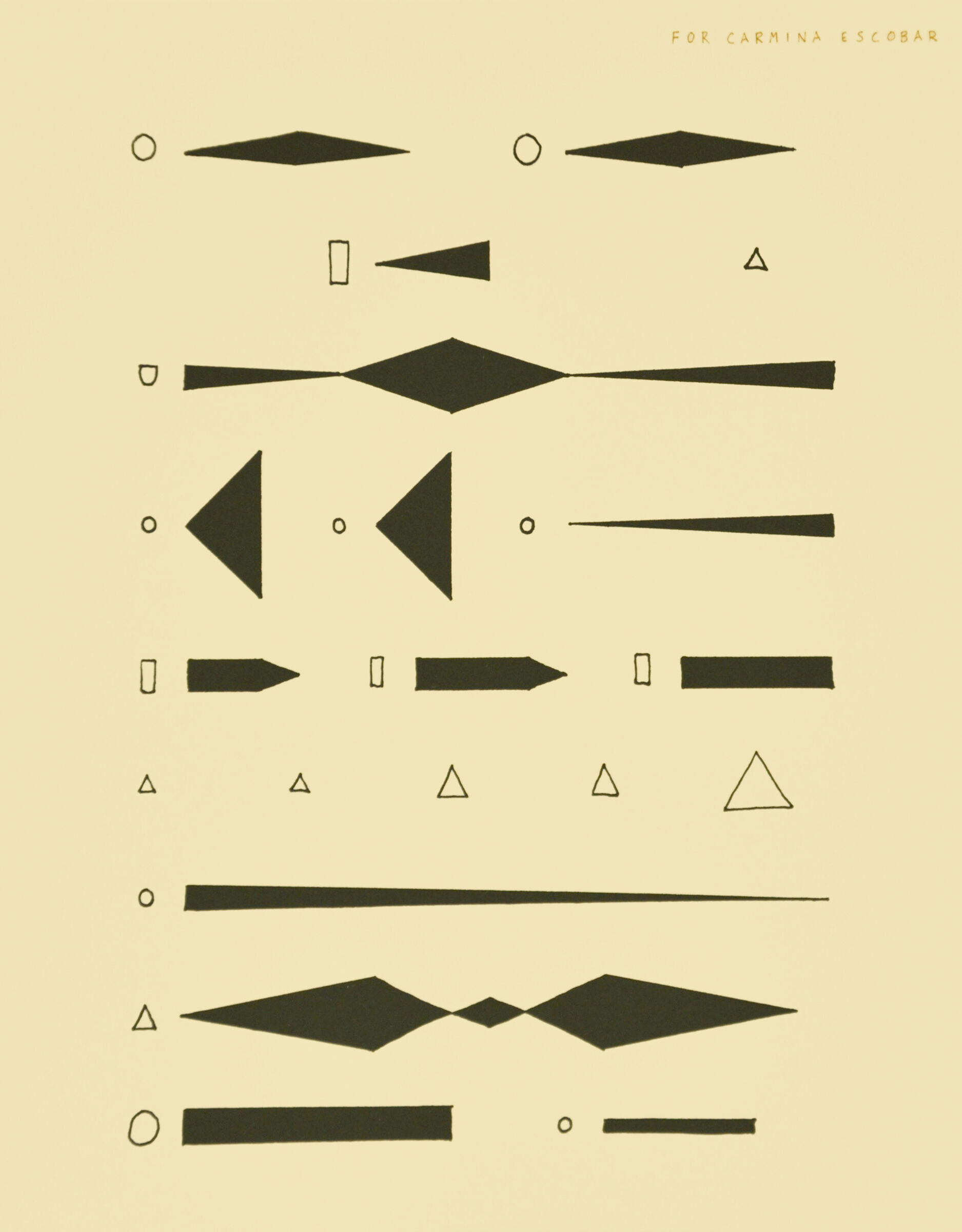 ---
ROY G BIV
Alex Da Corte's ROY G BIV is both a video installation and an ongoing performance piece. For the performance, the structure displaying Da Corte's projected video work is painted in a series of colors by Americo Da Corte, the artist's brother who is a professional house painter. The painting sequence—red, orange, yellow, green, blue, indigo, violet—mirrors the color spectrum and reflects the title of the work.
Sunday, July 17 (Indigo)
10:30 am
Monday, August 8 (Violet)
10:30 am
---
Sutter's Mill
Jason Rhoades's sculpture Sutter's Mill (2000) is assembled and dismantled weekly by Museum art handlers over the course of the Biennial. This durational performance symbolizes the constant tension between order and disorder, creation and destruction, that is involved in the process of making art.
Fridays through September 2
12–8 pm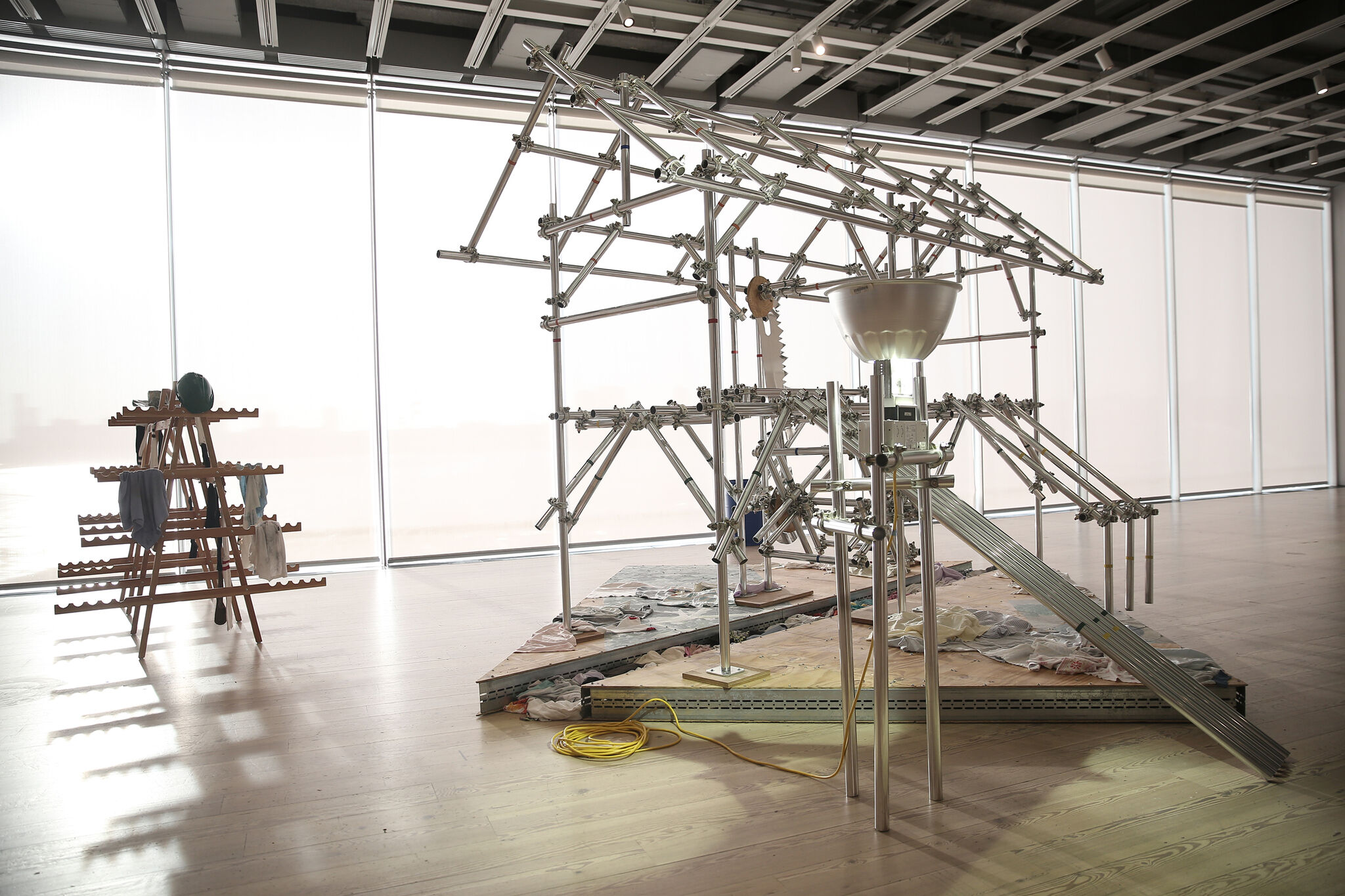 ---
Fourth Dimension Trigger, Fifth Dimension Trauma
Terence Nance's Fourth Dimension Trigger, Fifth Dimension Trauma, developed and produced by Nance, Whitney Museum of American Art, and Superblue, is a ritual and immersive performance meant to be in communion with one's past, present and future—unfolding within a daring installation that blends emerging technologies with dramatic scenic design.
Postponed
---
HOLD TIGHT GENTLY
Hovering over an inclined, mirrored platform set against the slowly setting sun on the Museum's third floor, Julie Tolentino's HOLD TIGHT GENTLY honors the weighted impact of another person.
Friday, October 7
1–9 pm
---
. . . blindfolded
Sterling-Duprey's performance of . . . blindfolded took place in the midst of the Biennial installation. Sterling-Duprey's dance-drawings, a series of works begun in 2020, involve her blindfolding herself to make intense jittery, abstract marks on paper and walls in response to jazz improvisation. Visitors encountered the product of Sterling-Duprey's performance alongside video documentation of the artist performing another iteration of the work.
---
MOBY DICK; or, The Whale
In MOBY DICK; or, The Whale, award-winning filmmaker and visual artist Wu Tsang and her collective, Moved by the Motion, embark upon a feature-length, silent-film telling of Herman Melville's great American novel. Presented in its North American premiere at The Shed, the film includes original music composed by Caroline Shaw and Andrew Yee with Asma Maroof, performed live by Musicians of the New York Philharmonic, conducted by Daniela Candillari.
Friday, April 15
Saturday, April 16
Sunday, April 17