Keith Mayerson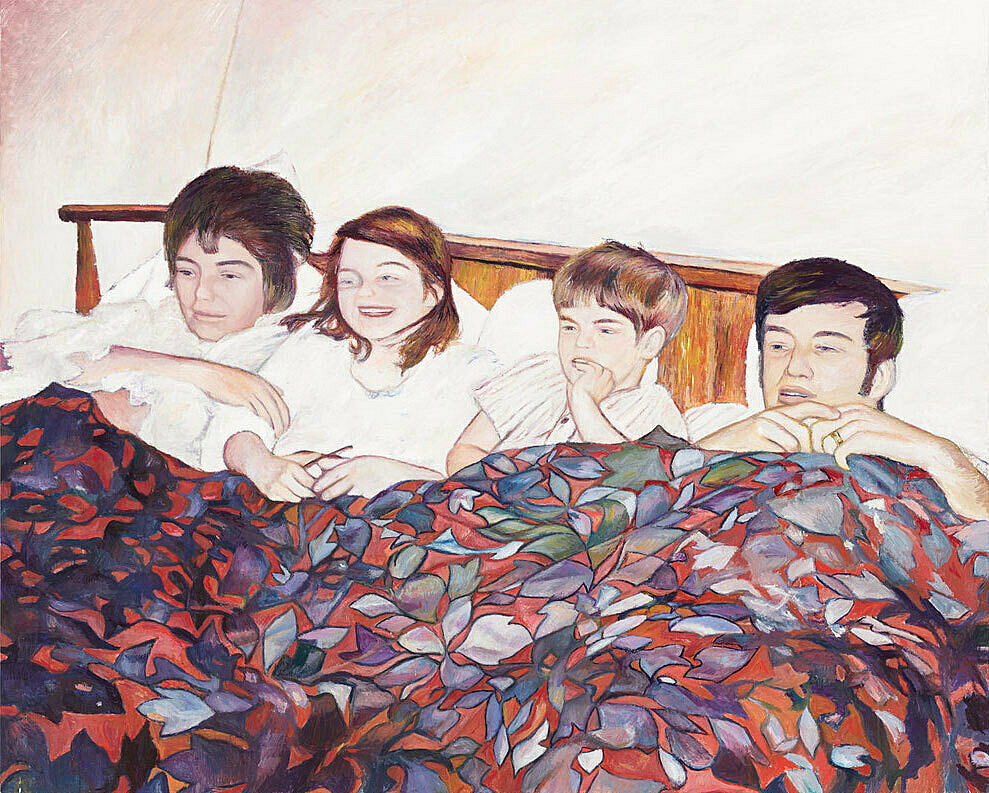 Born 1966 in Cincinnati, OH
Lives and Works in New York, NY
Reflecting the painter's lifelong interests in fine art and the language of comics, Keith Mayerson's My American Dream presents a nonlinear narrative that he asks the viewer to complete. The "American dream" that it proposes is idiosyncratic, personal, and disruptive of traditional understandings, as it focuses simultaneously on subjects drawn from cultural history and the civil rights struggle and from Mayerson's own life. The salon-style installation includes images of Annie Oakley, Sitting Bull, Abraham Lincoln, and others, and links these stories to those of the nation and of Mayerson, respectively, coming of age. Paintings of Superman and popular musicians such as Marvin Gaye and the Beatles are juxtaposed with depictions of the artist as a child with his family and with paintings based on photographs of Mayerson with his husband, Andrew Madrid.
The paintings were made over a period of about twenty years. The earliest are exactingly executed; in recent years Mayerson has also made more improvisational abstractions, as well as representational paintings that include passages of freely expressive brushwork. Throughout, optimism mingles with desire, portraying Mayerson's belief that "personal agency could help to define and strengthen this country."
---
Works by Keith Mayerson

Mock up of Keith Mayerson's My American Dream. Installation at the 2014 Whitney Biennial, March 7 – May 25, 2014.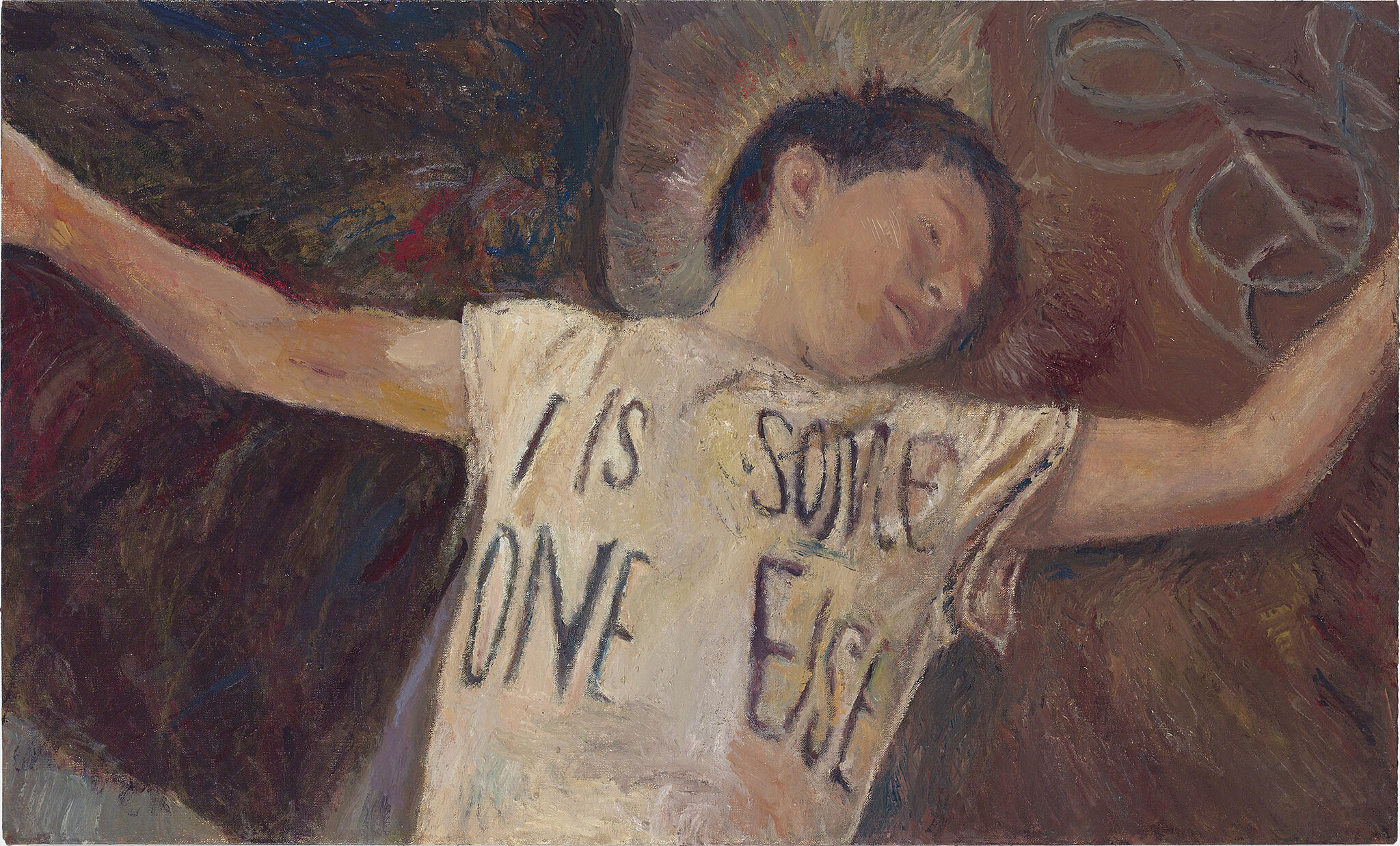 Keith Mayerson, Rebel Angel (Trevor Machine), 2010. Oil on linen, 18 × 30in. (45.7 × 76.2 cm). Collection of the artist; courtesy Derek Eller Gallery, New York. © Keith Mayerson. Photograph by Tom Powel Imaging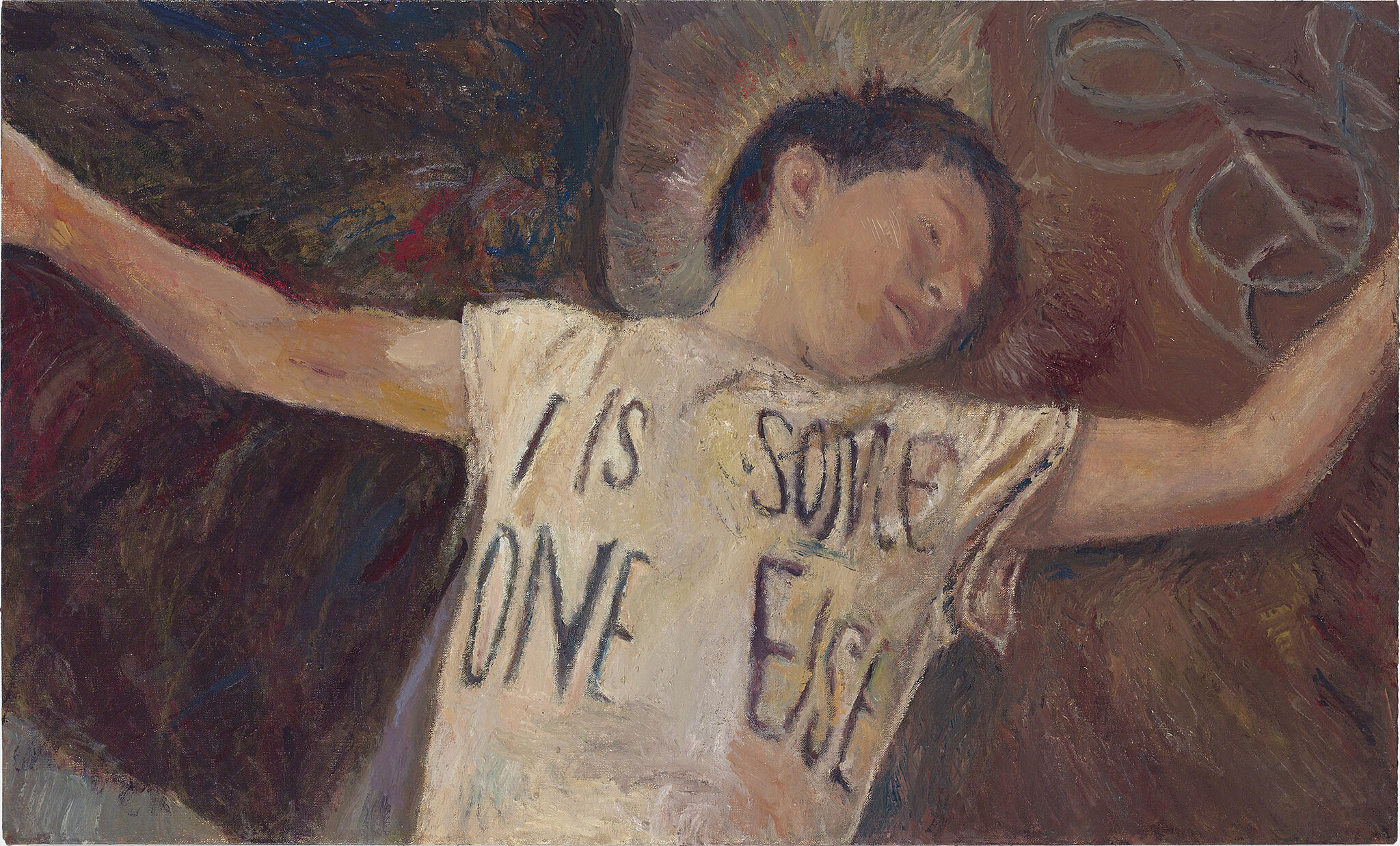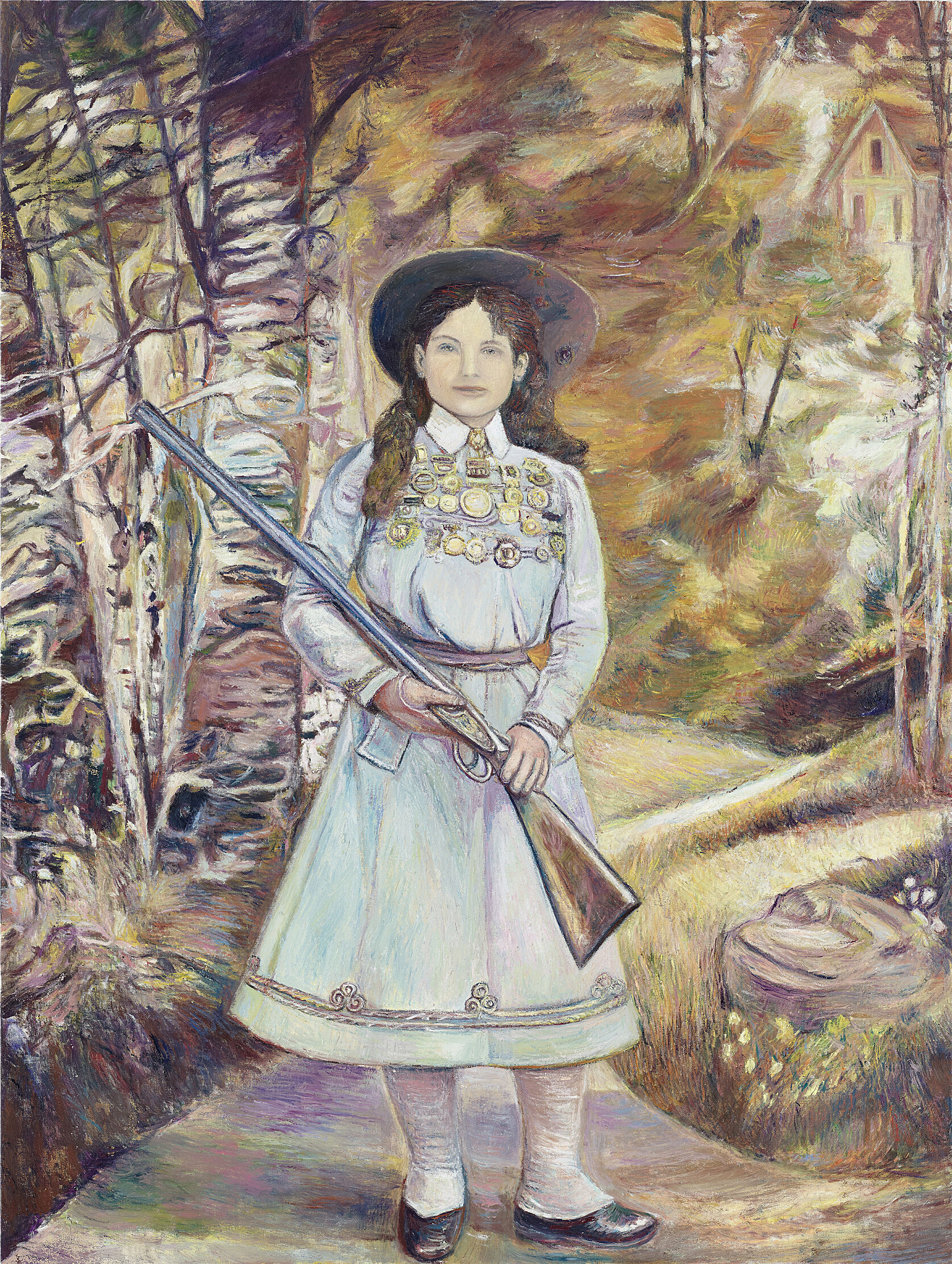 Keith Mayerson, Annie Oakley, 2013. Oil on linen, 48 × 36 in. (121.9 × 91.4 cm). Collection of Leigh and Reggie Smith, Houston.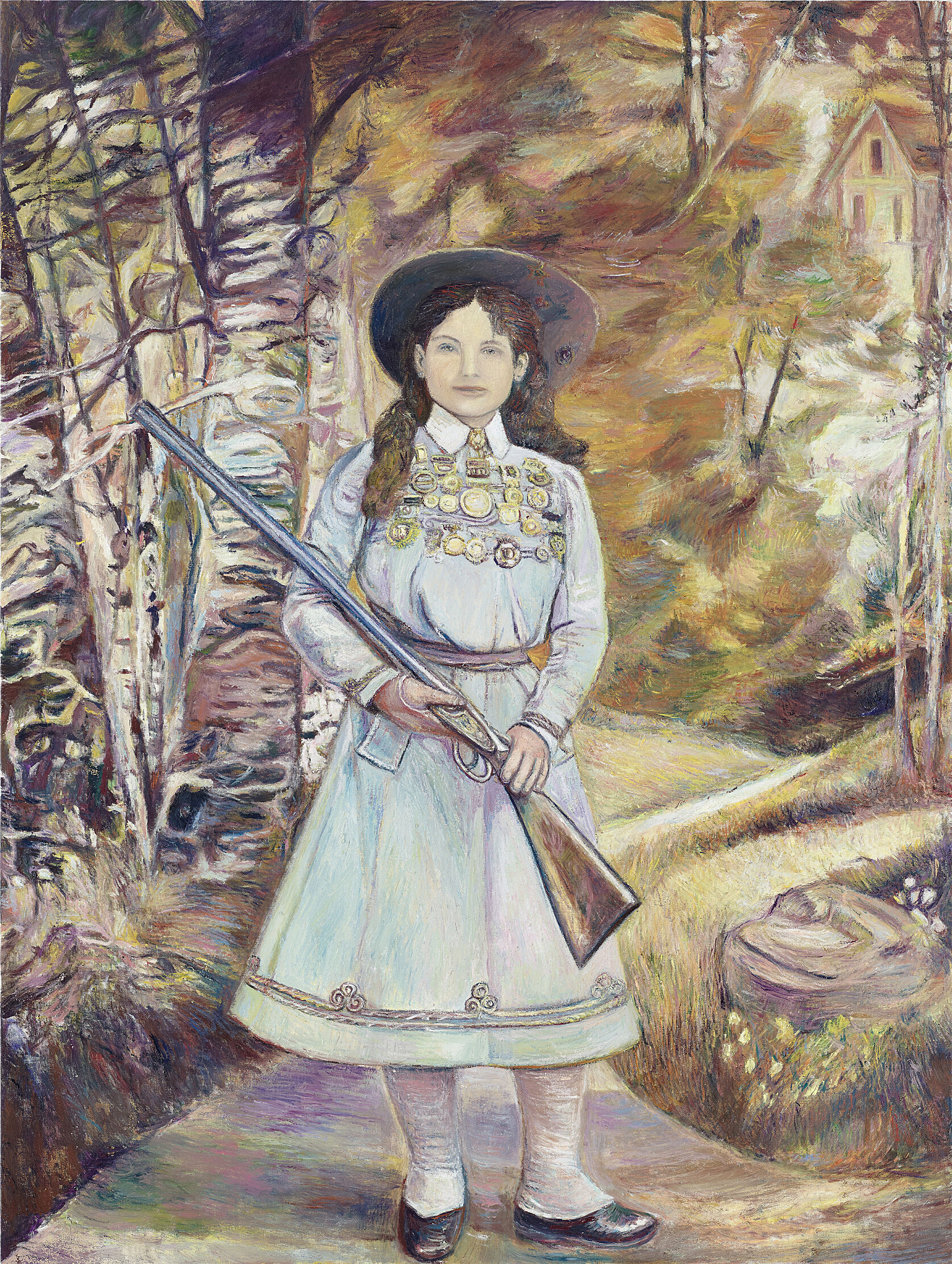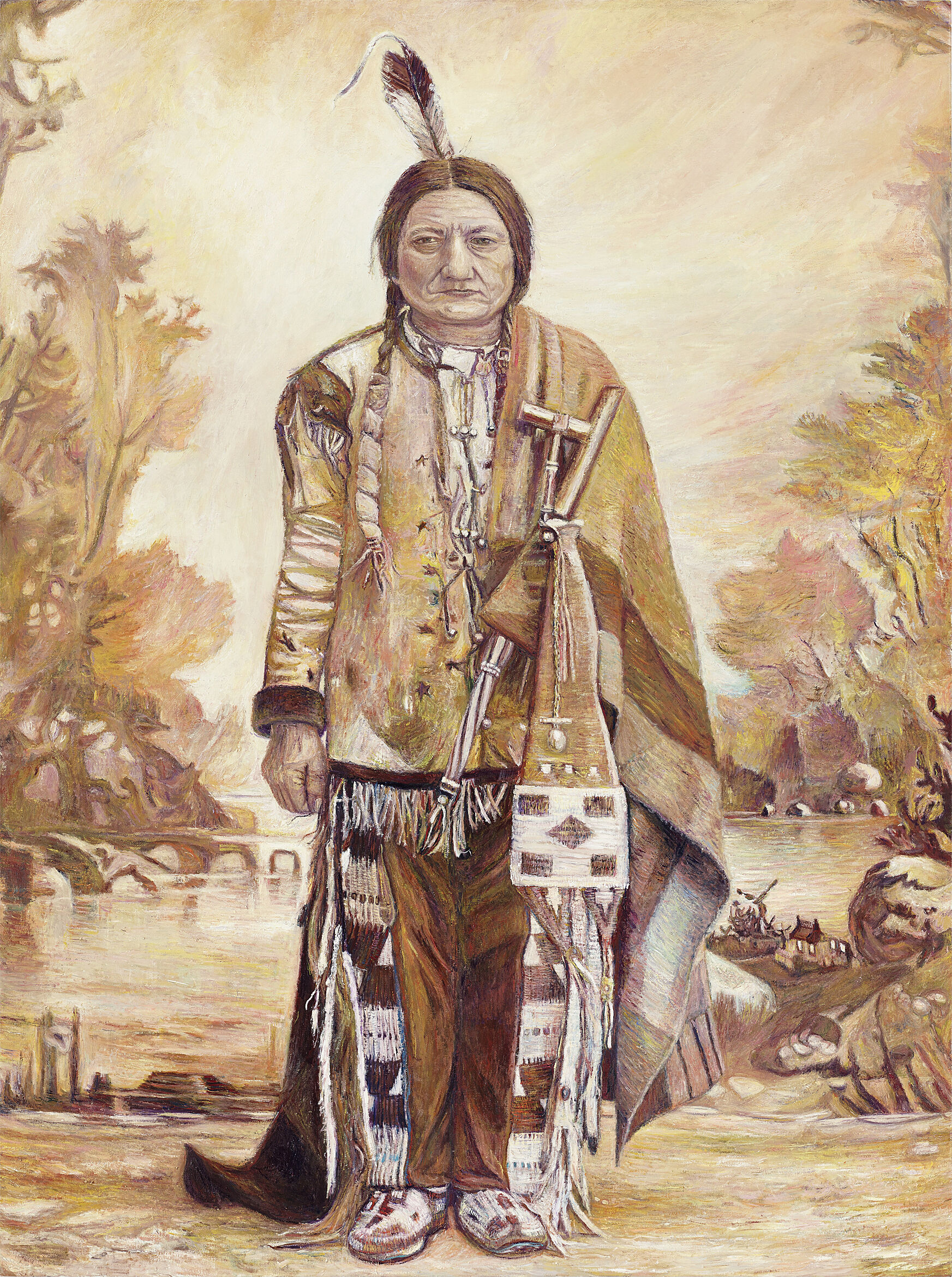 Keith Mayerson, Sitting Bull, 2013. Oil on linen, 48 × 36 in. (121.9 × 91.4 cm).Collection of the artist; courtesy Derek Eller Gallery, New York. © Keith Mayerson. Photograph by Tom Powel Imaging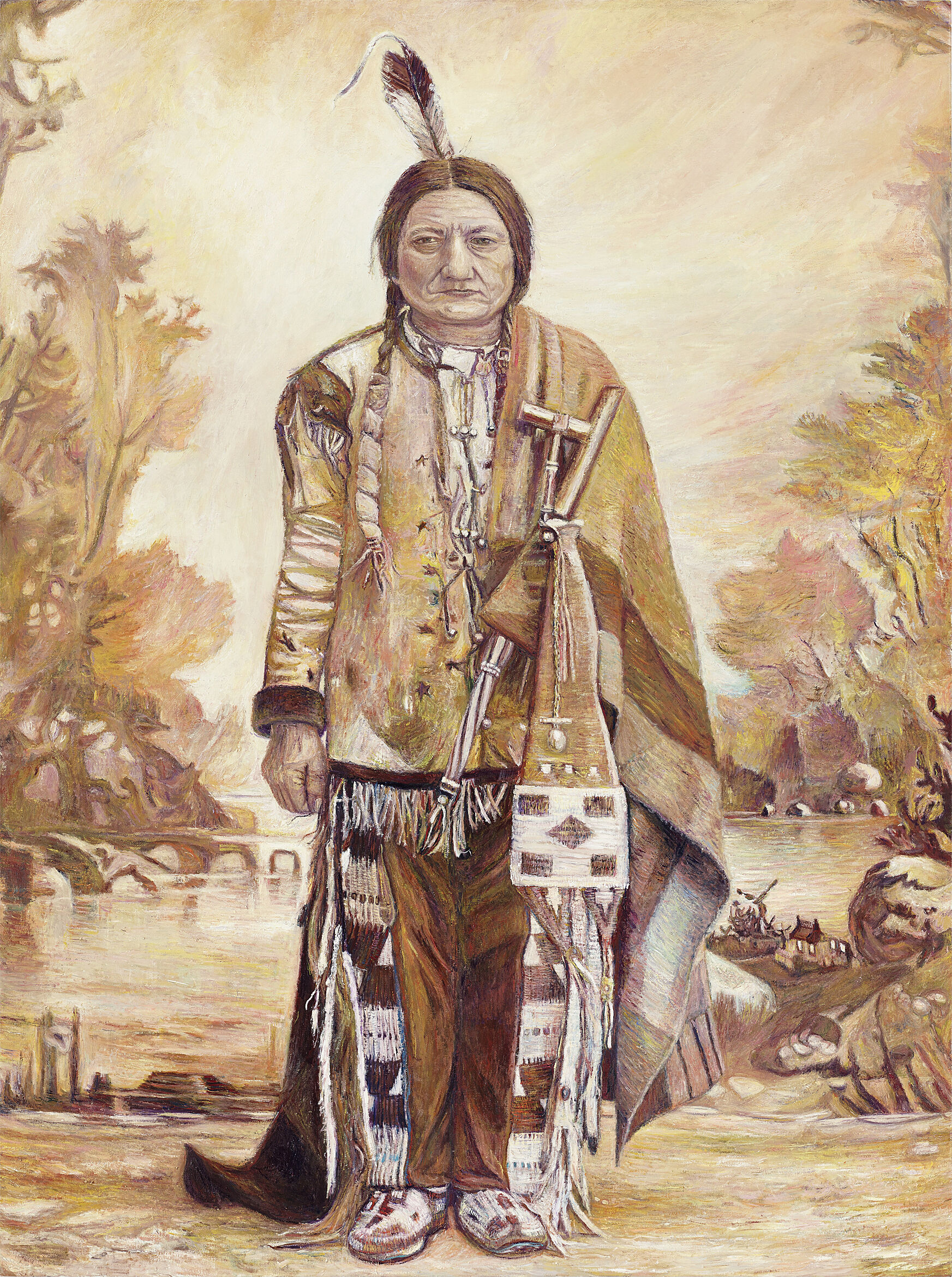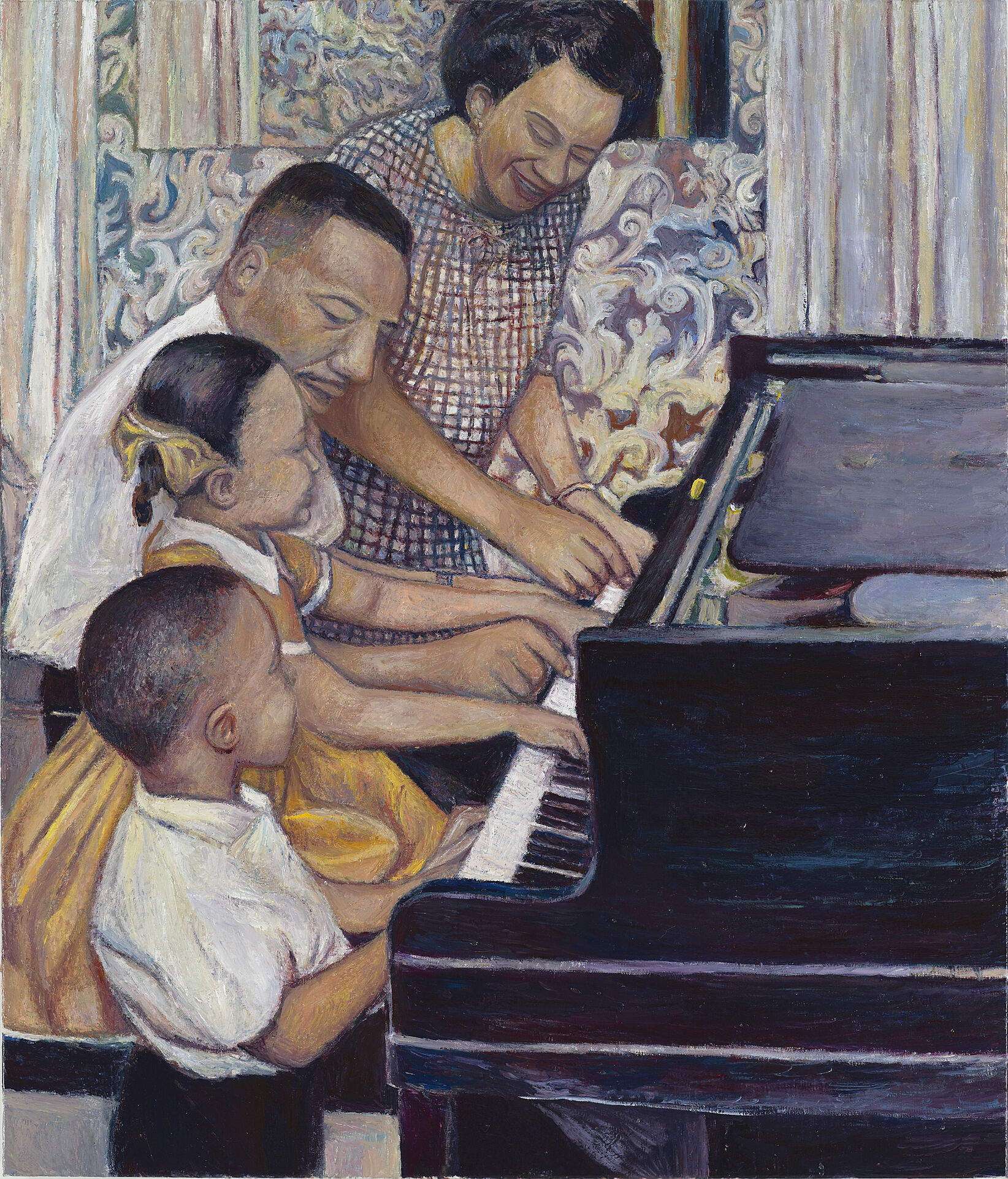 Keith Mayerson, Drum Majors (Martin Luther King, Jr., and Family), 2008. Oil on linen, 40 × 30in. (101.6 × 76.2 cm). Collection of Buffy and Stephen Levy. © Keith Mayerson. Photograph by Tom Powel Imaging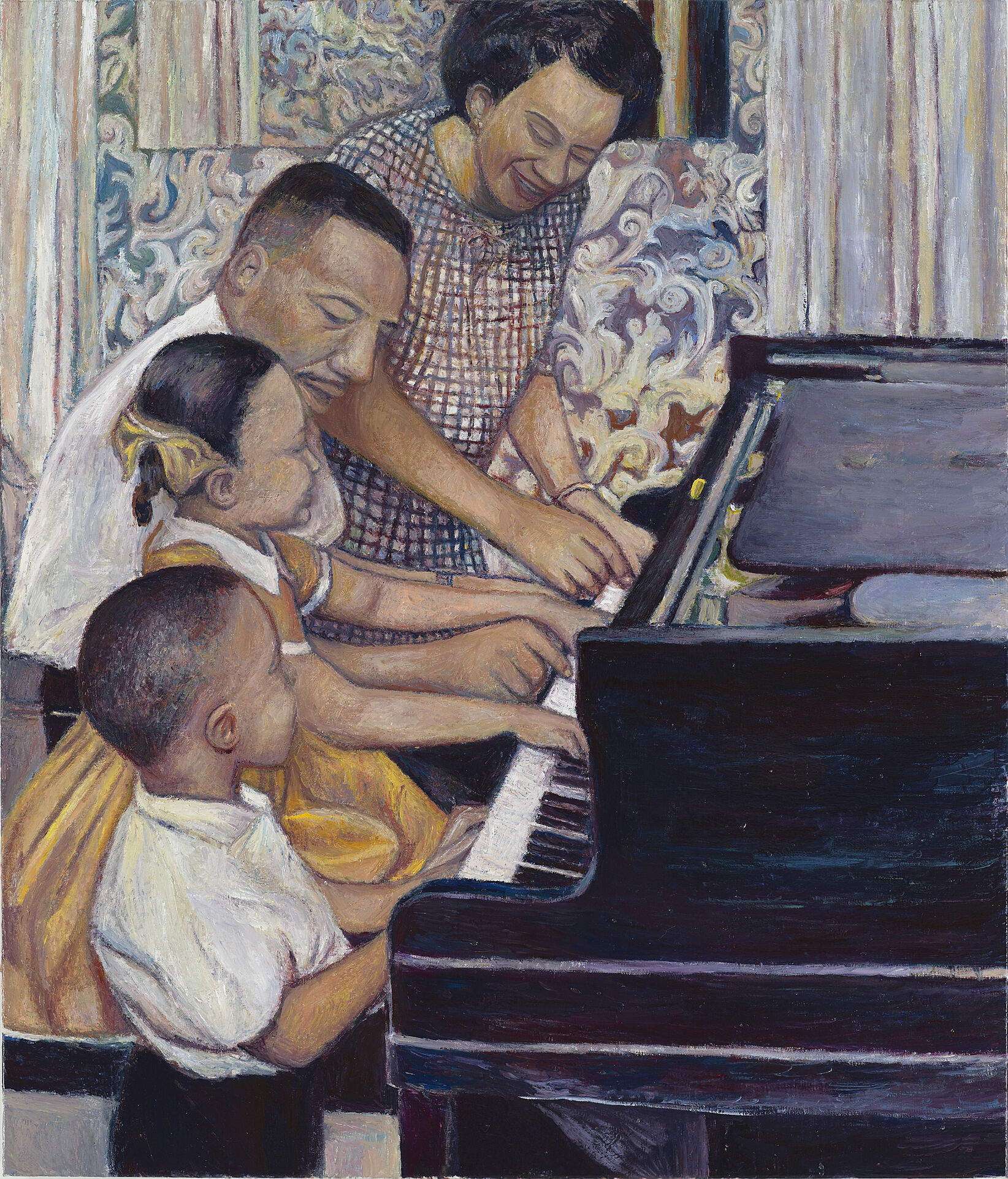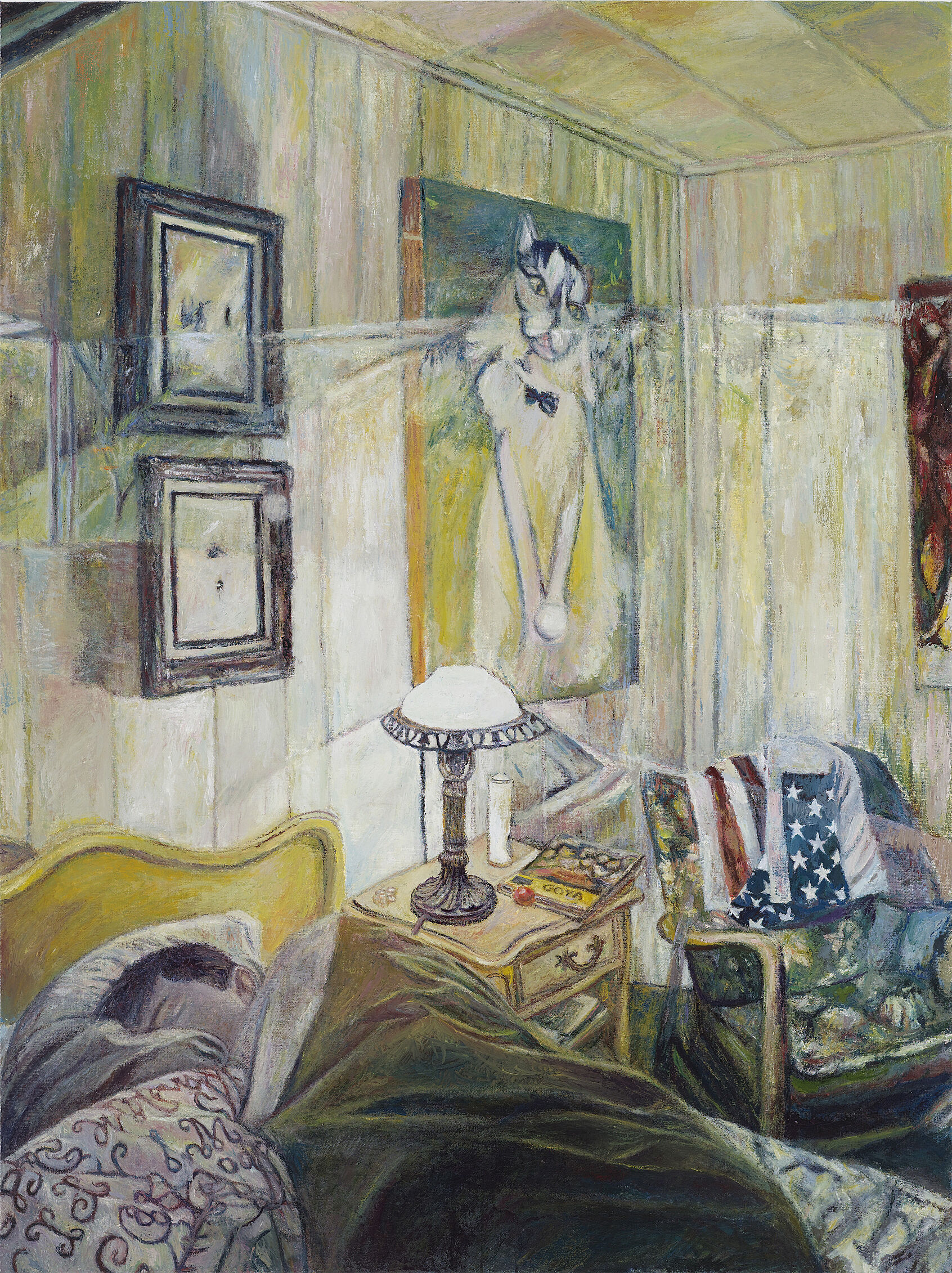 Keith Mayerson, Sleeper, 2011. Oil on linen, 48 × 36 in. (121.9 × 91.4 cm). Collection of Robert Crabb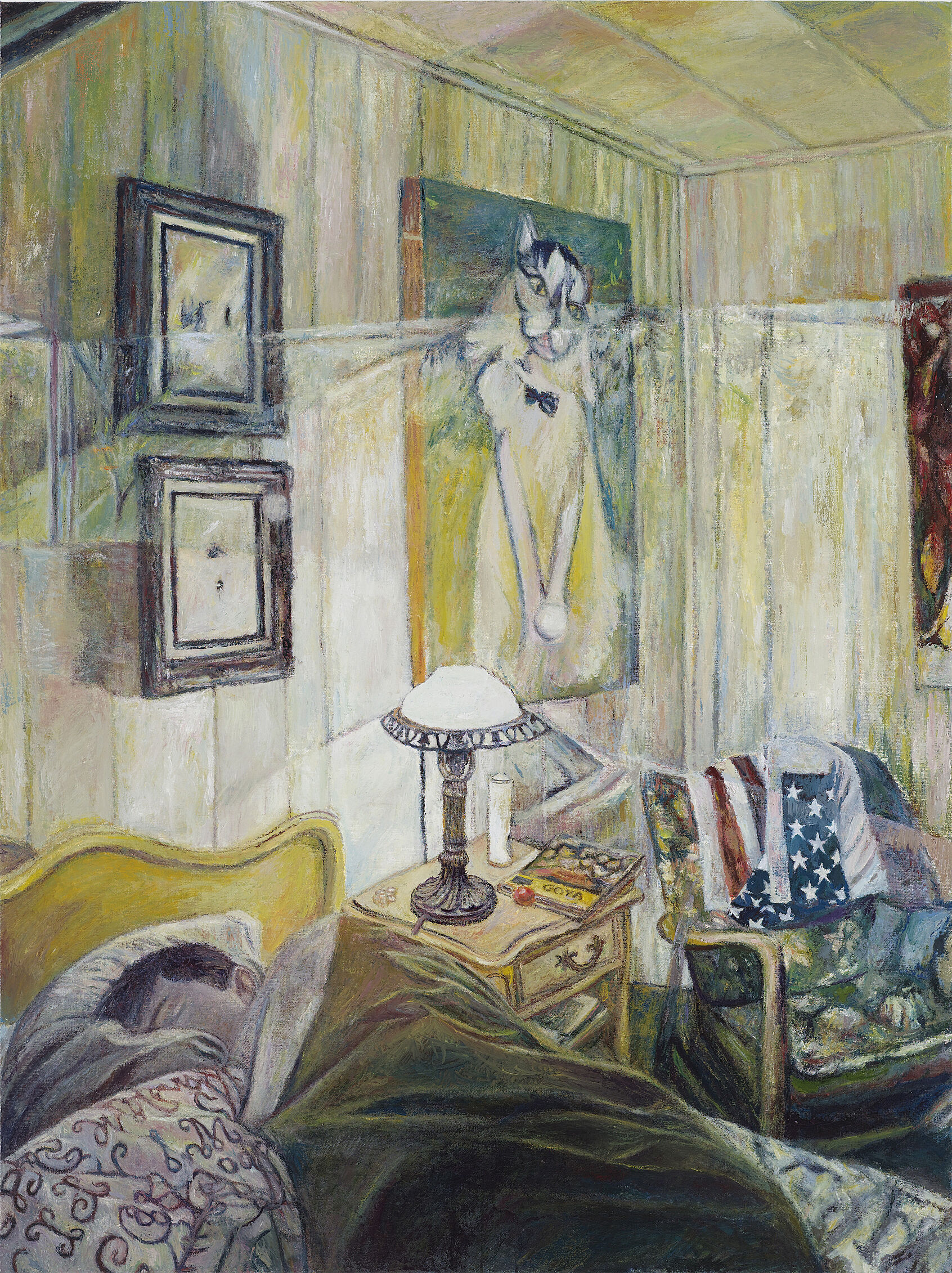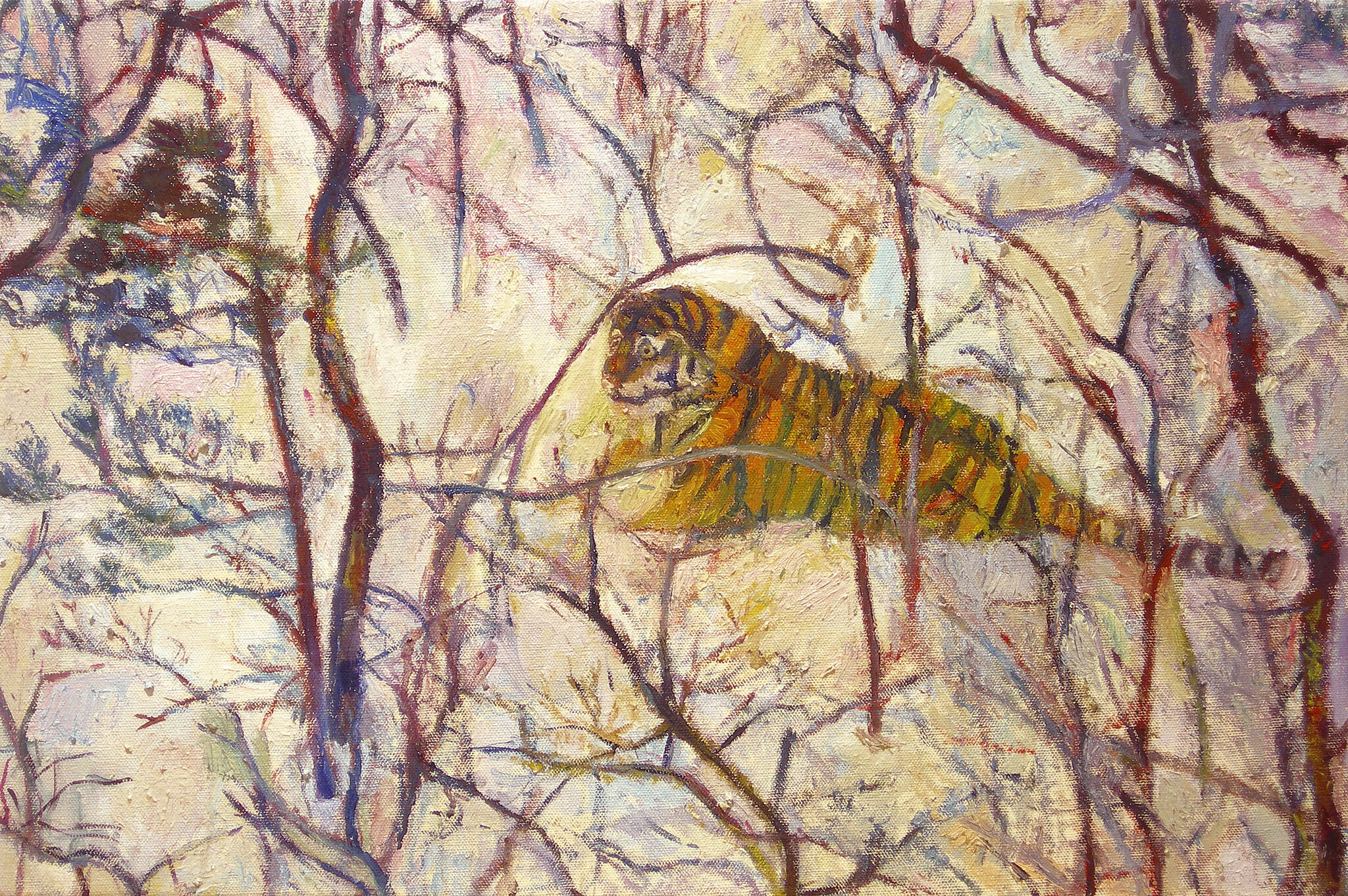 Keith Mayerson, Tiger in the Snow, 2007. Oil on linen, 21 1/4 × 31 1/4 in. (54 × 79.4 cm) framed. Collection of Nancy and Steve Lovett. © Keith Mayerson. Photograph by Tom Powel Imaging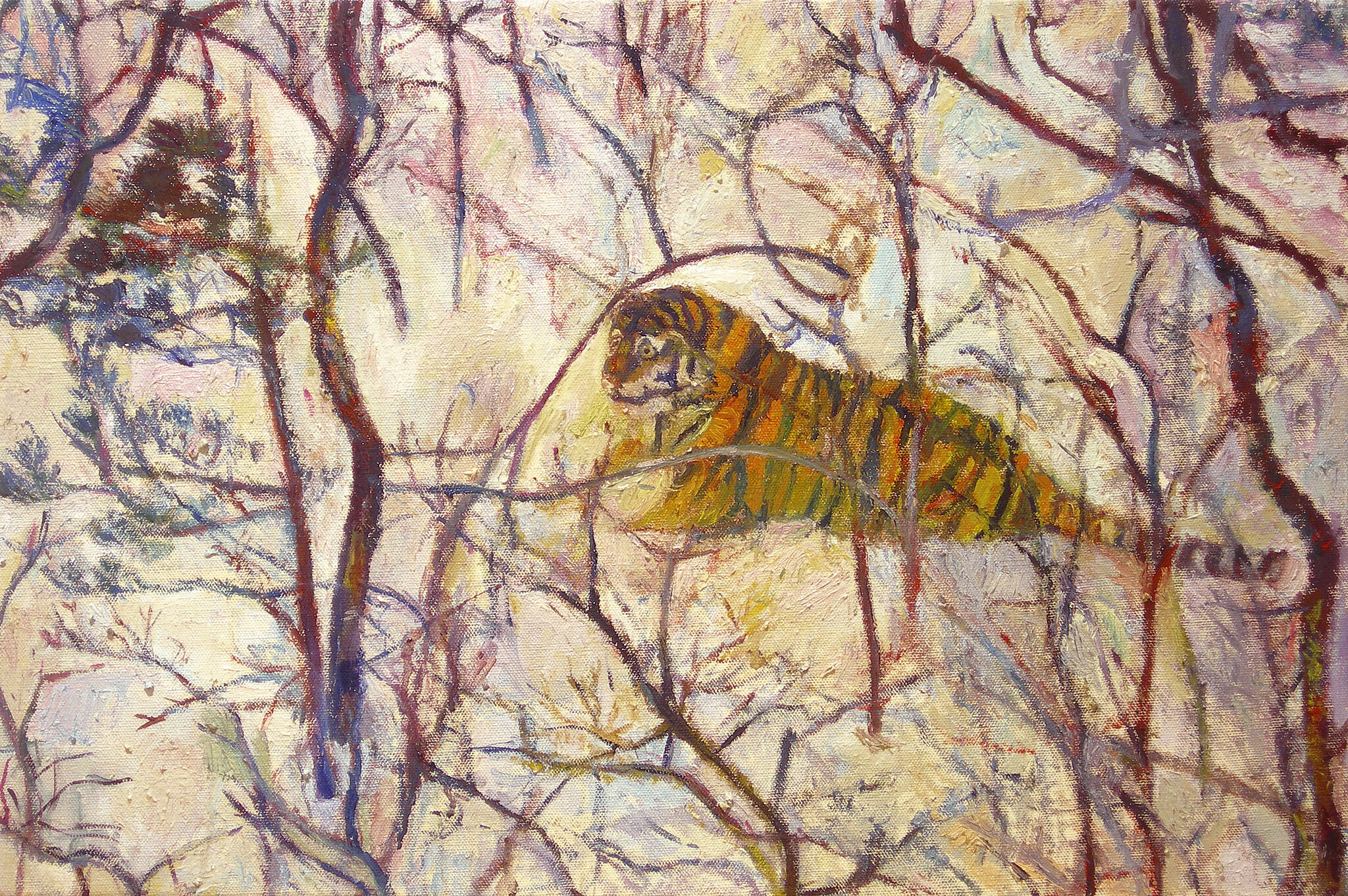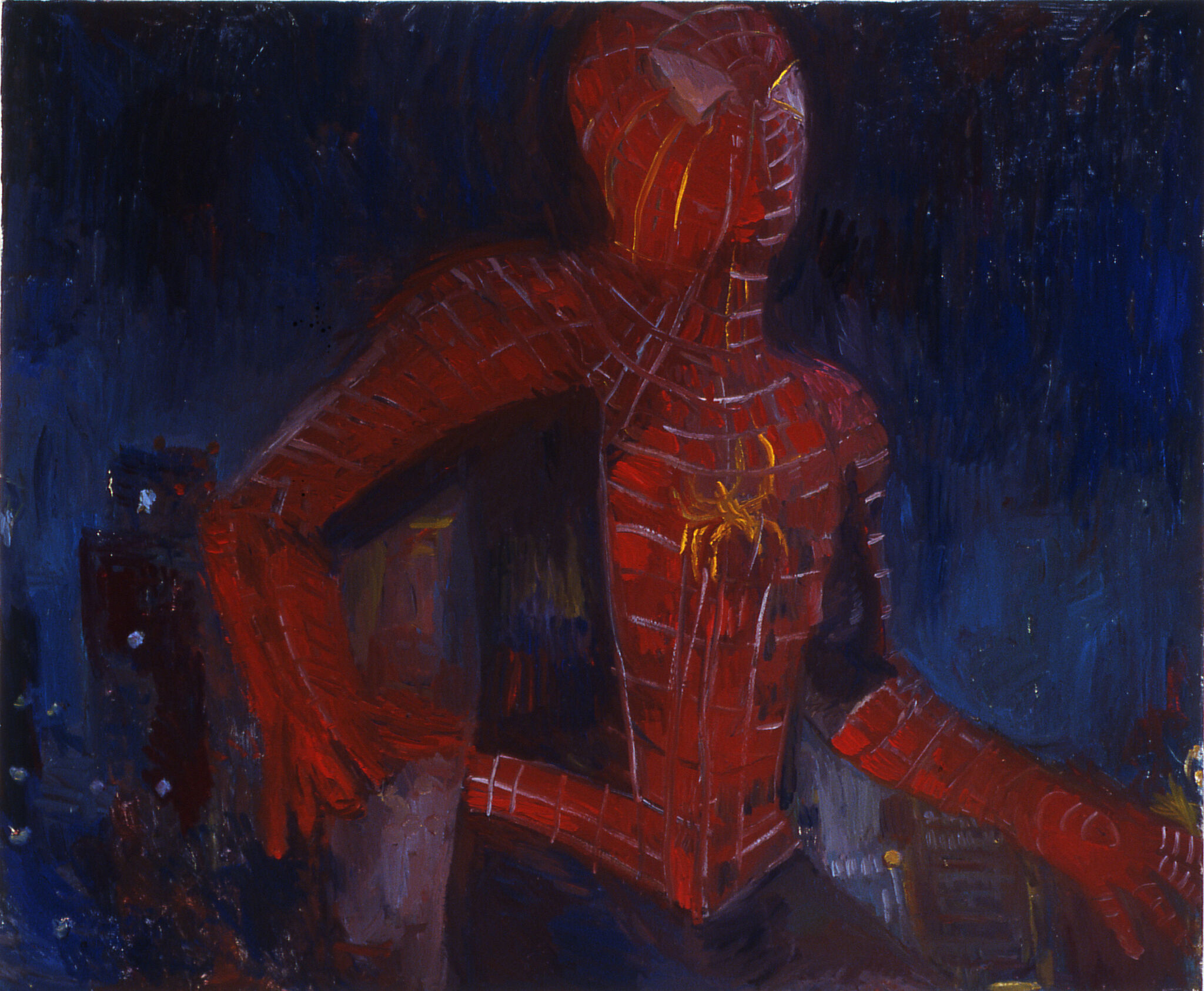 Keith Mayerson, Spiderman on the Roof, 2002. Oil on linen, 28 × 34 in. (71.1 × 86.4 cm). Collection of Carol Gonsalves. © Keith Mayerson. Photograph by Tom Powel Imaging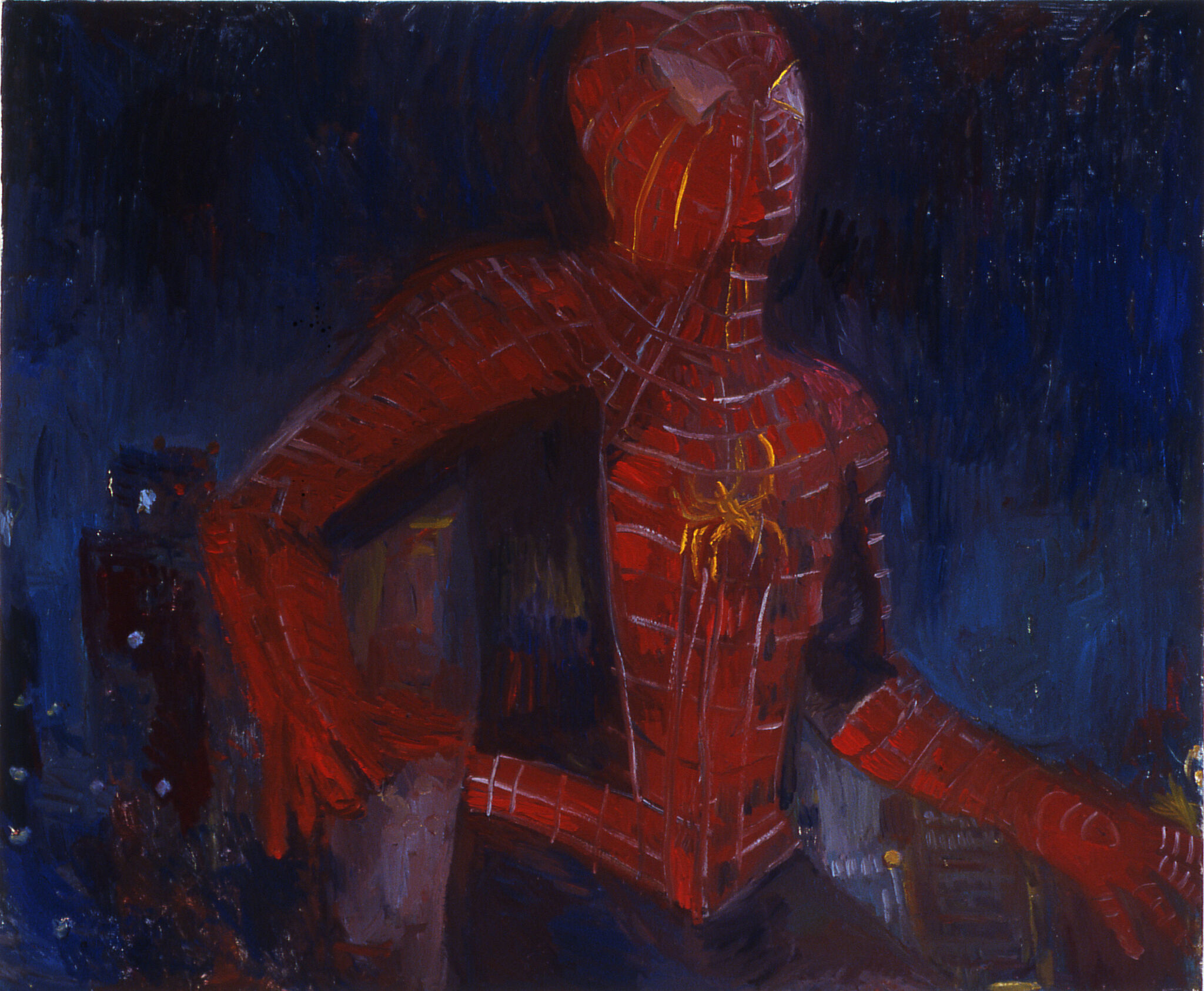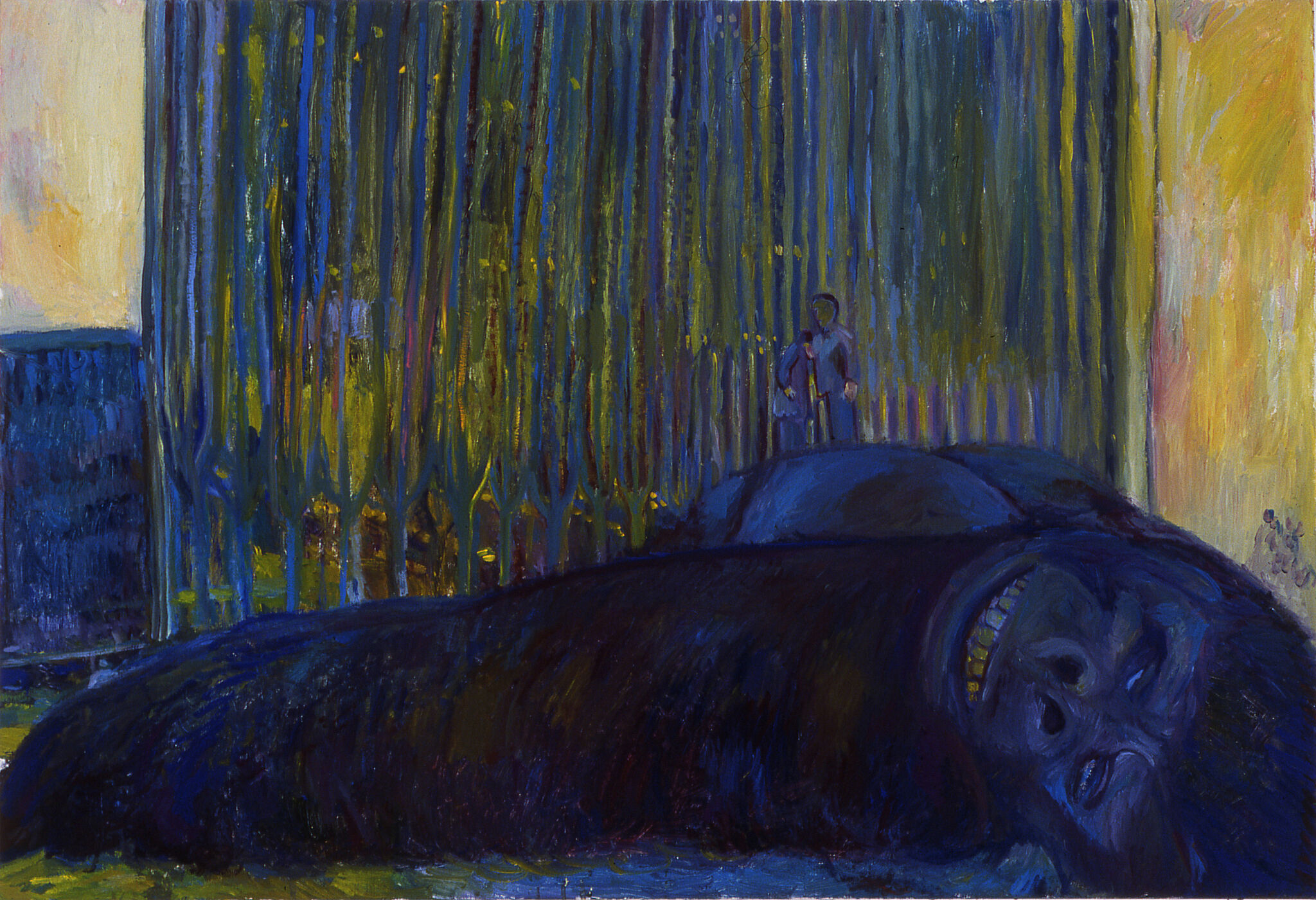 Keith Mayerson, King Kong, 2004. Oil on linen, 34 × 50in. (86.4 × 127 cm). Collection of the artist; courtesy Derek Eller Gallery, New York. © Keith Mayerson. Photograph by Tom Powel Imaging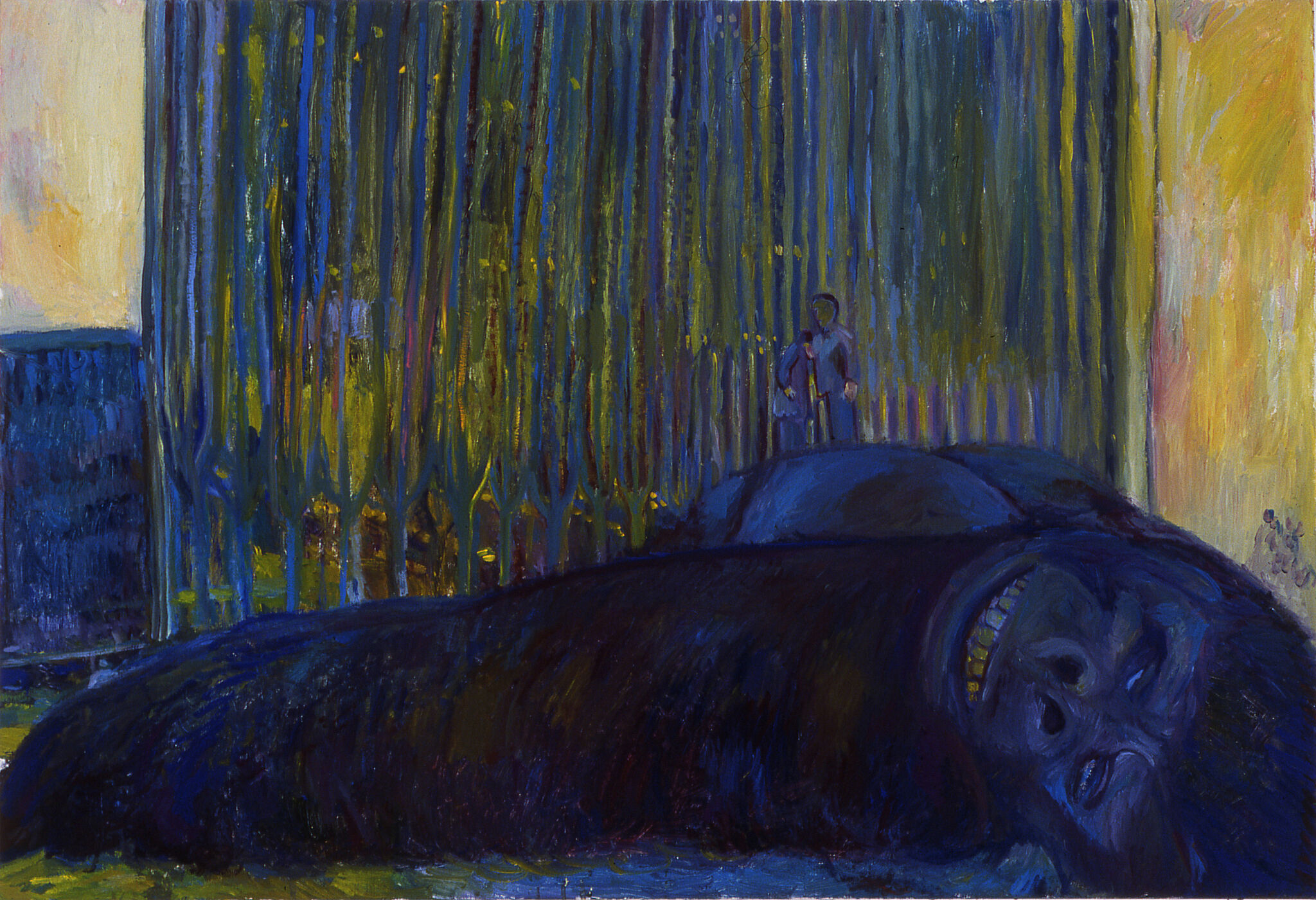 Keith Mayerson, Buddy (Robot Gorilla), 2004. Oil on linen, 32 × 26 in. (81.3 × 66 cm). Collection of Steve DiBenedetto and Michelle Segre. © Keith Mayerson. Photograph by Tom Powel Imaging
Keith Mayerson, Iconscape (Police), 1995. Oil on linen, 15 7/8 × 12in. (40.3 × 30.5 cm). Collection of the artist; courtesy Derek Eller Gallery, New York. © Keith Mayerson. Photograph by Tom Powel Imaging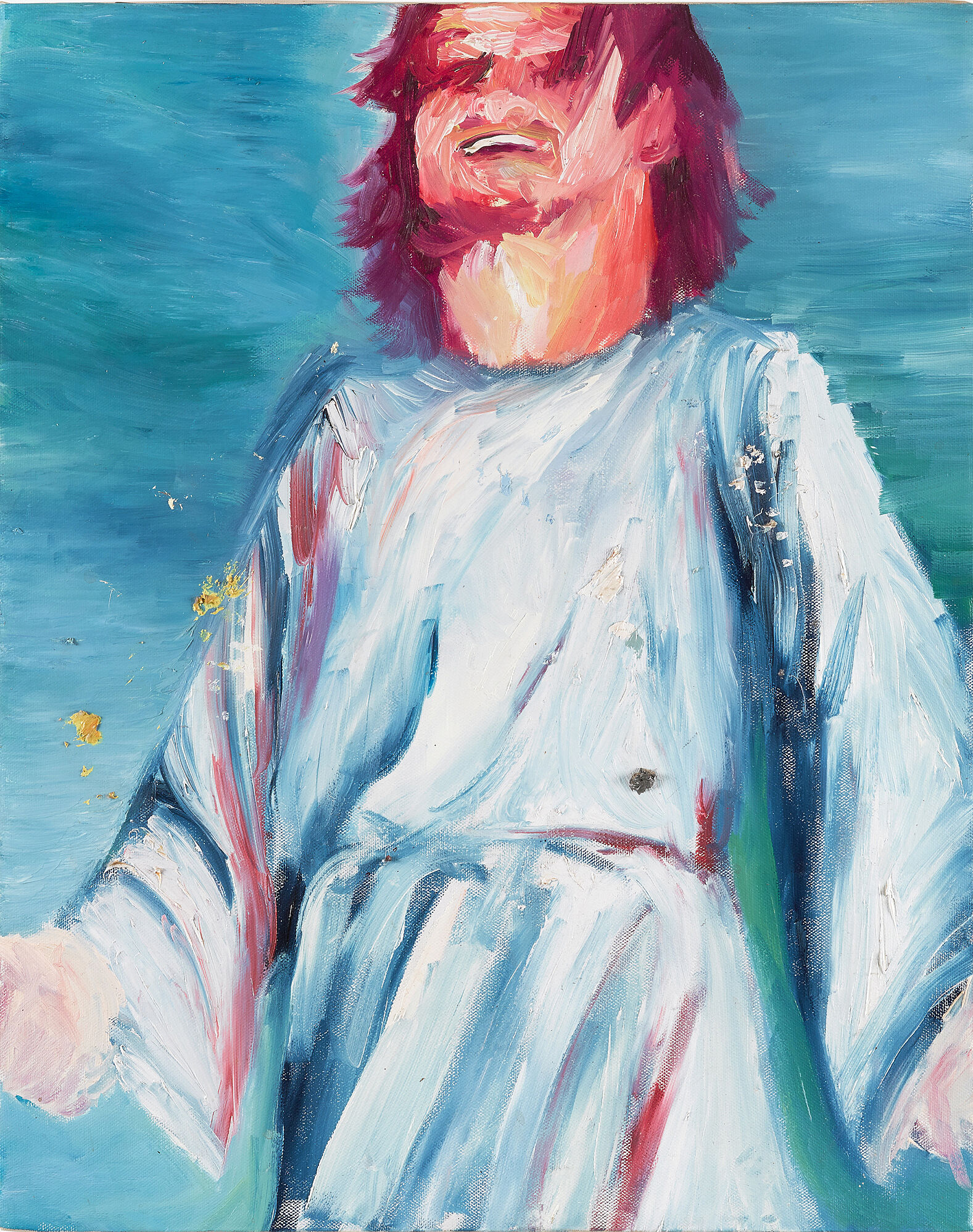 Keith Mayerson, Jesus Christ Superstar (150017), 1996. Oil on canvas, 20 × 16in. (50.8 × 40.6 cm). Collection of the artist; courtesy Derek Eller Gallery, New York. © Keith Mayerson. Photograph by Tom Powel Imaging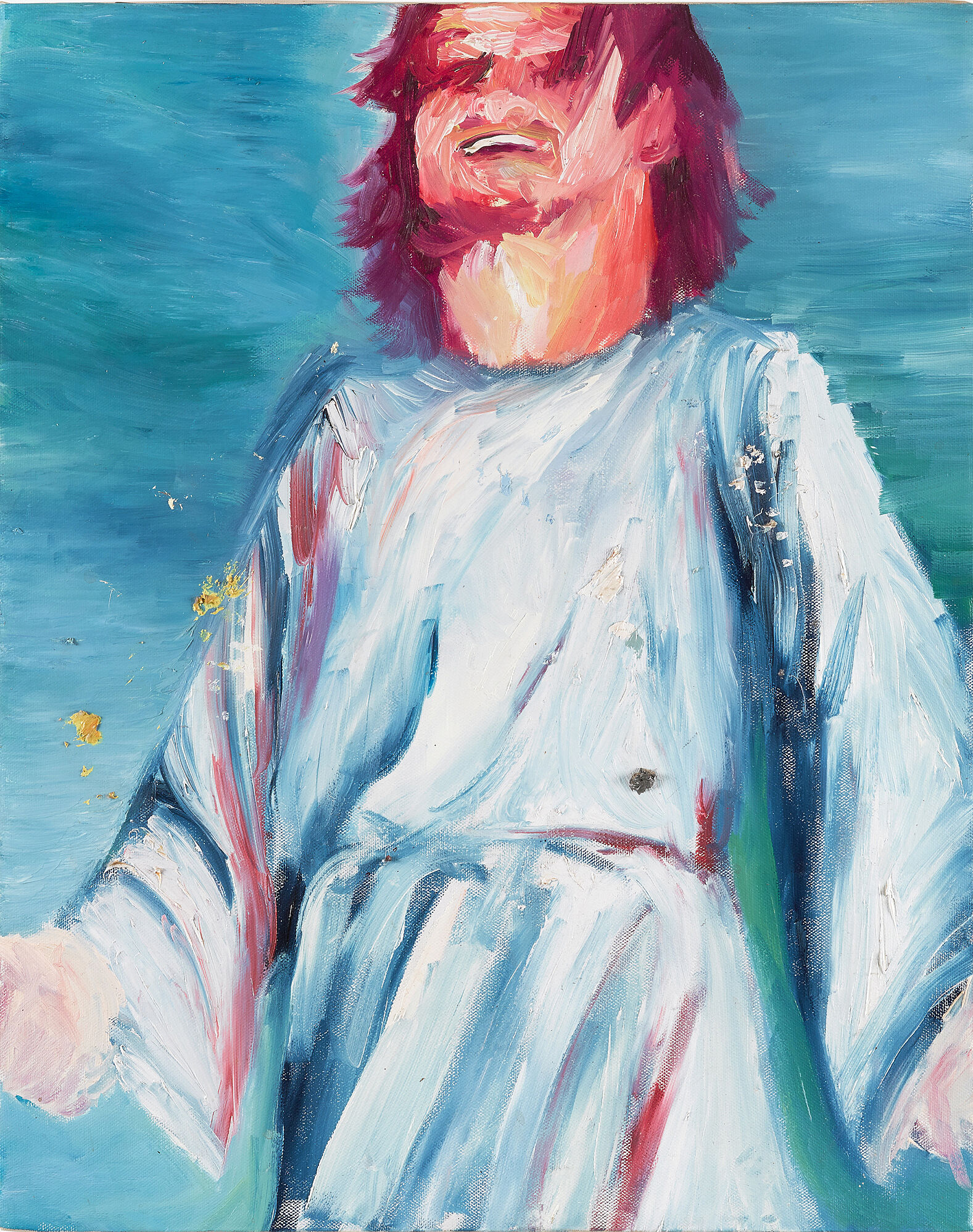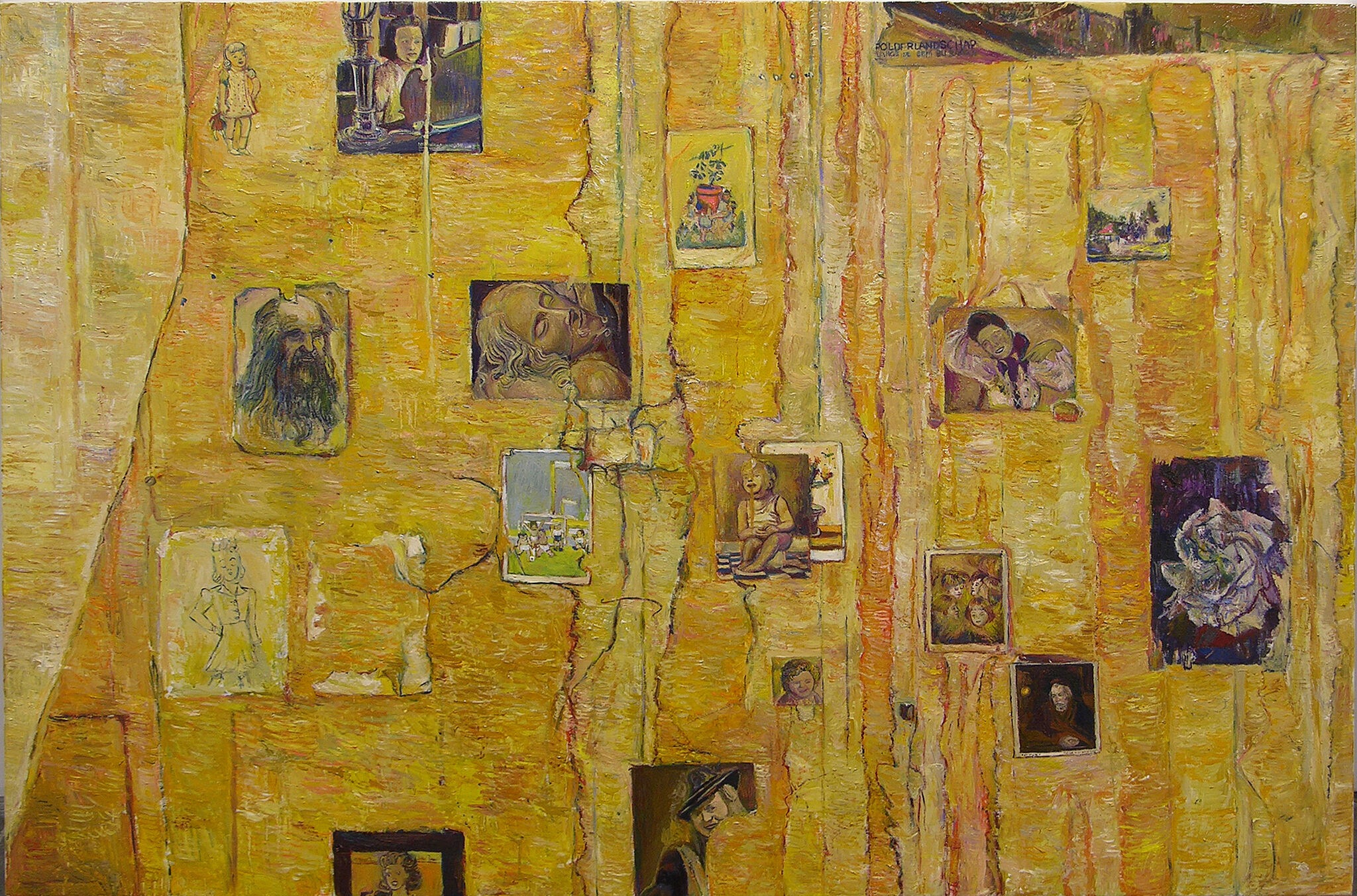 Keith Mayerson, Anne Frank's Wall, 2007. Oil on linen, 40 × 60 in. (101.6 × 152.4 cm). Collection of Zach Feuer. © Keith Mayerson. Photograph by Tom Powel Imaging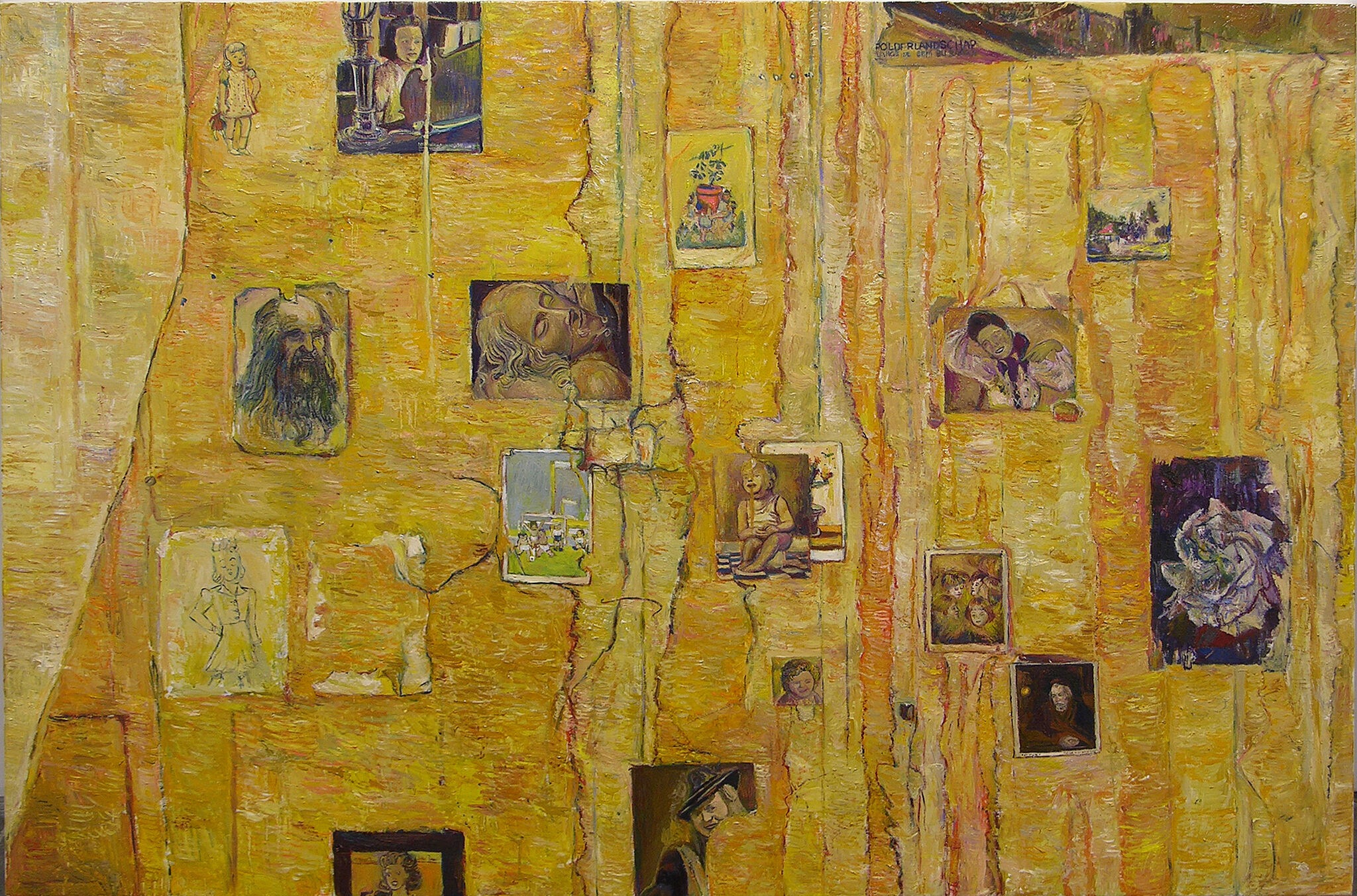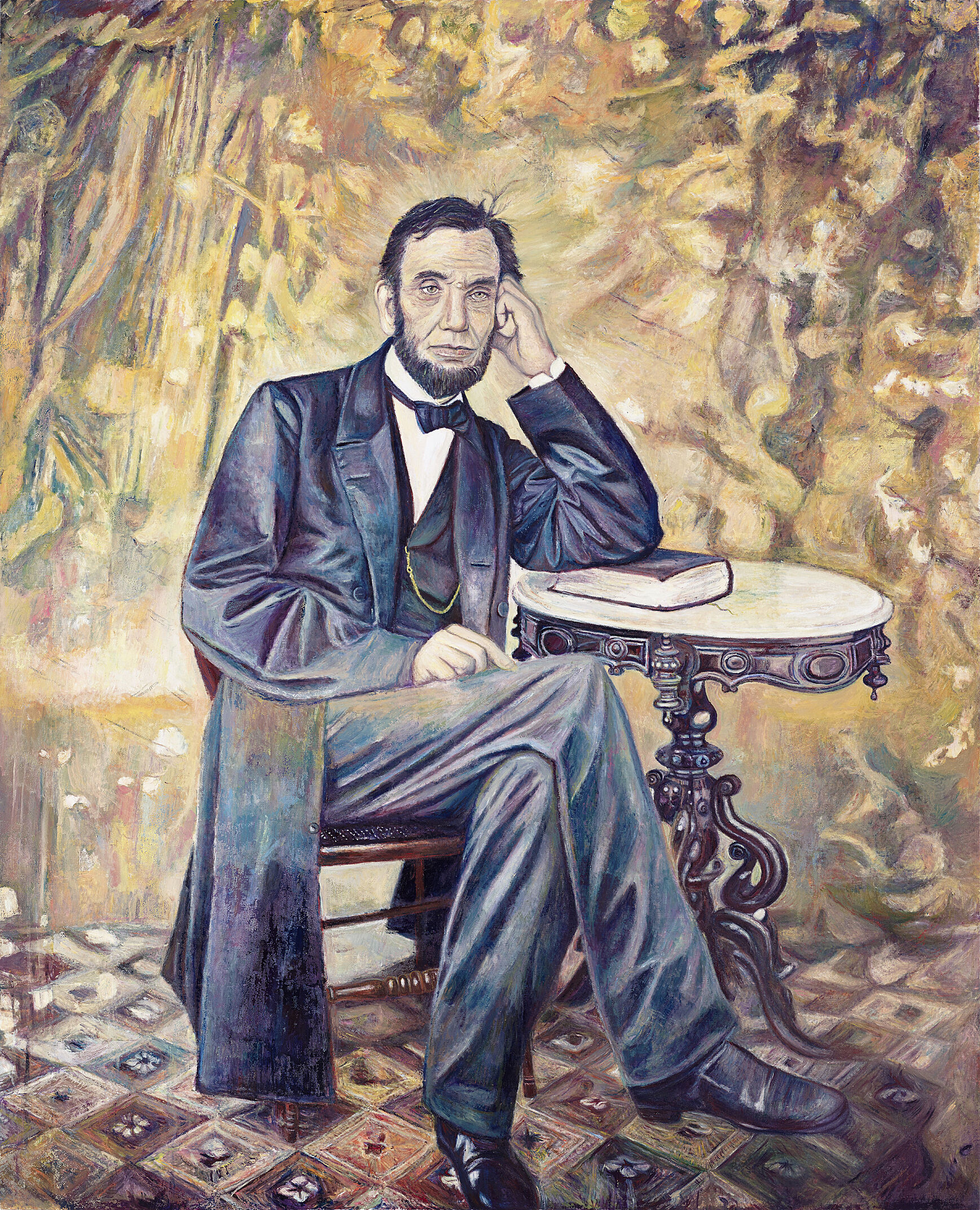 Keith Mayerson, Abraham Lincoln, 2013. Oil on linen, 70 × 53 in. (177.8 × 134.6 cm). Collection of the artist; courtesy Derek Eller Gallery, New York. © Keith Mayerson. Photograph by Tom Powel Imaging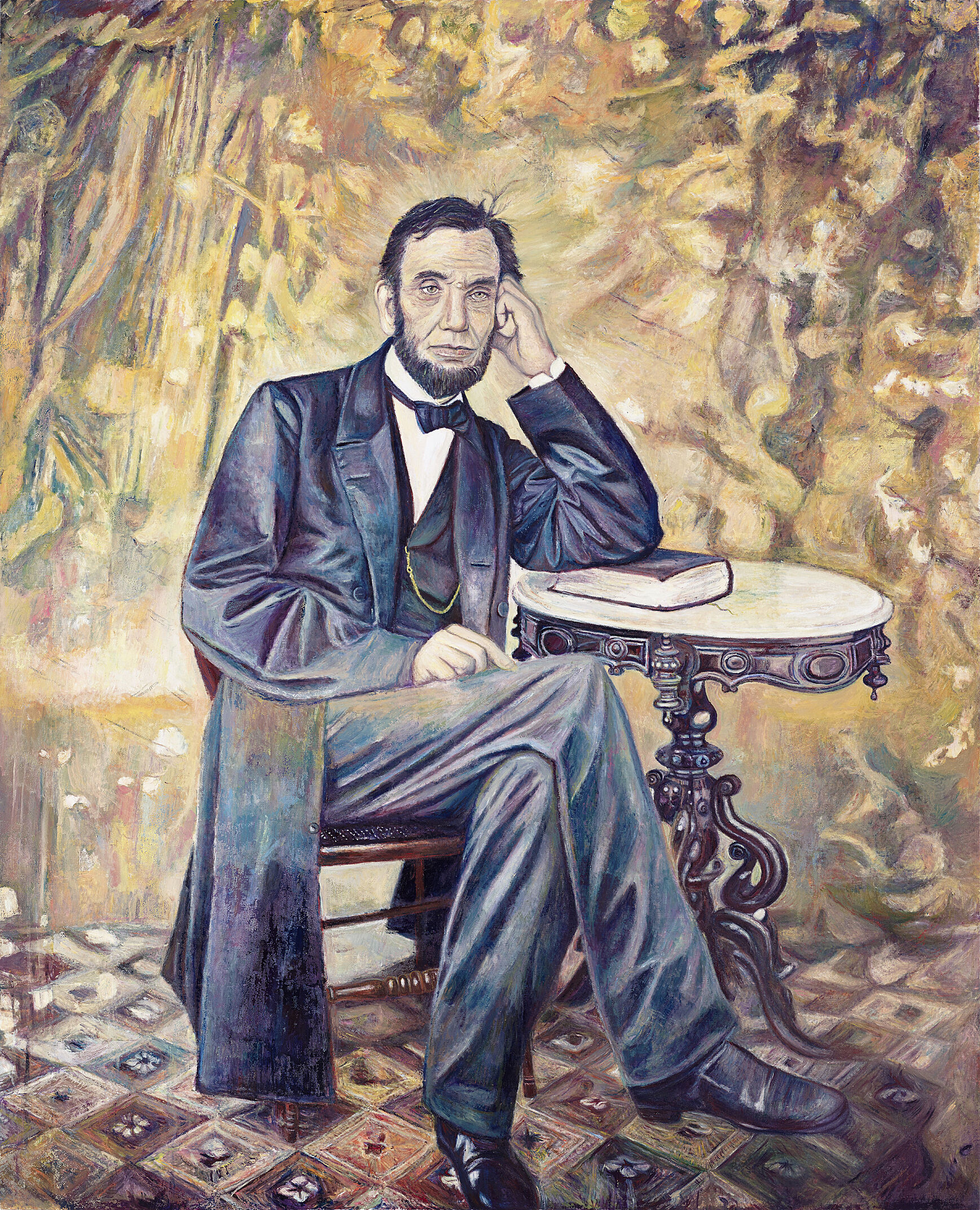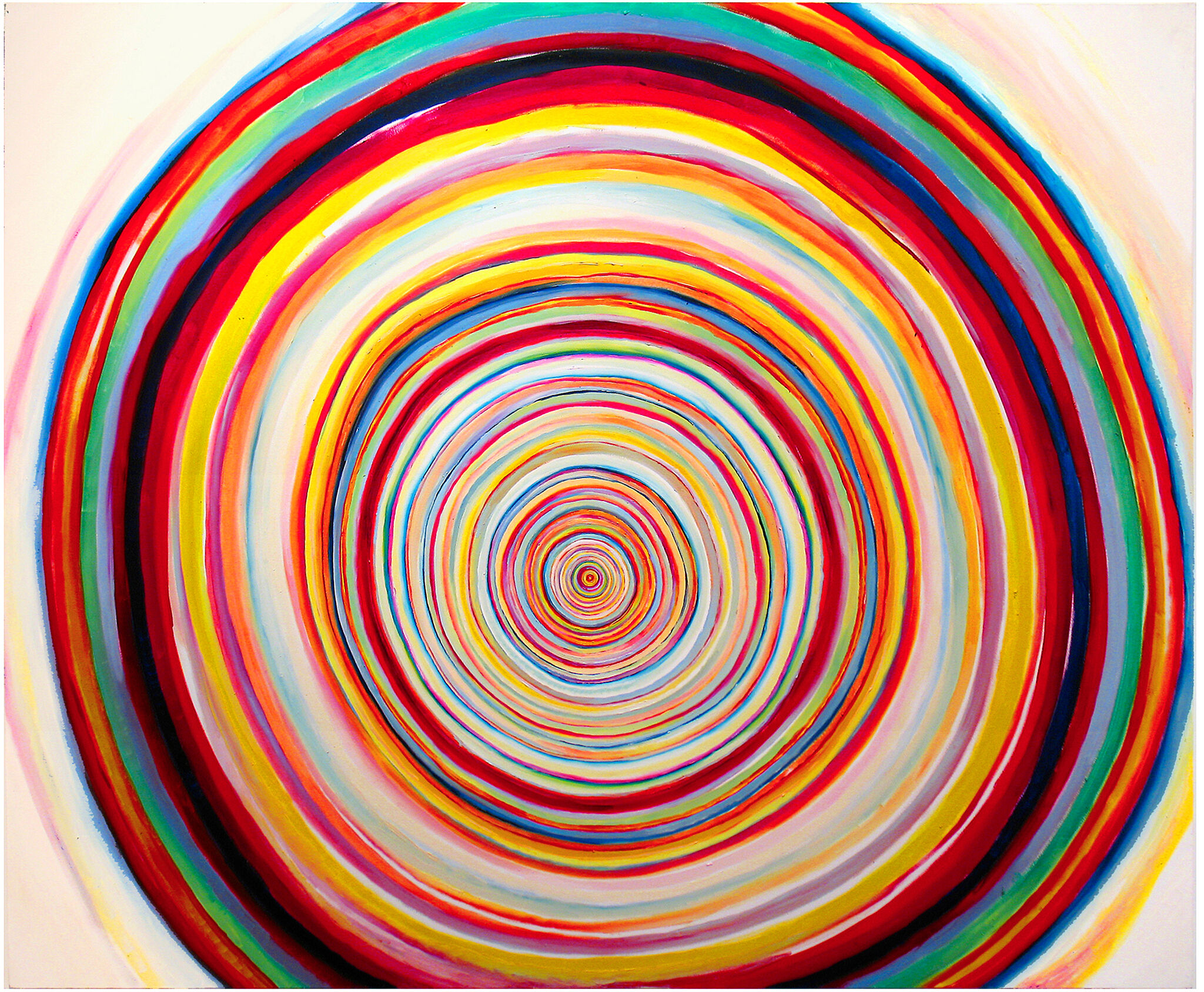 Keith Mayerson, Untitled (Large Iconscape), 1997. Oil on linen, 50 × 60 in. (127 × 152.4 cm). Collection of Sir Fraser and Lady Morrison. © Keith Mayerson. Photograph by Tom Powel Imaging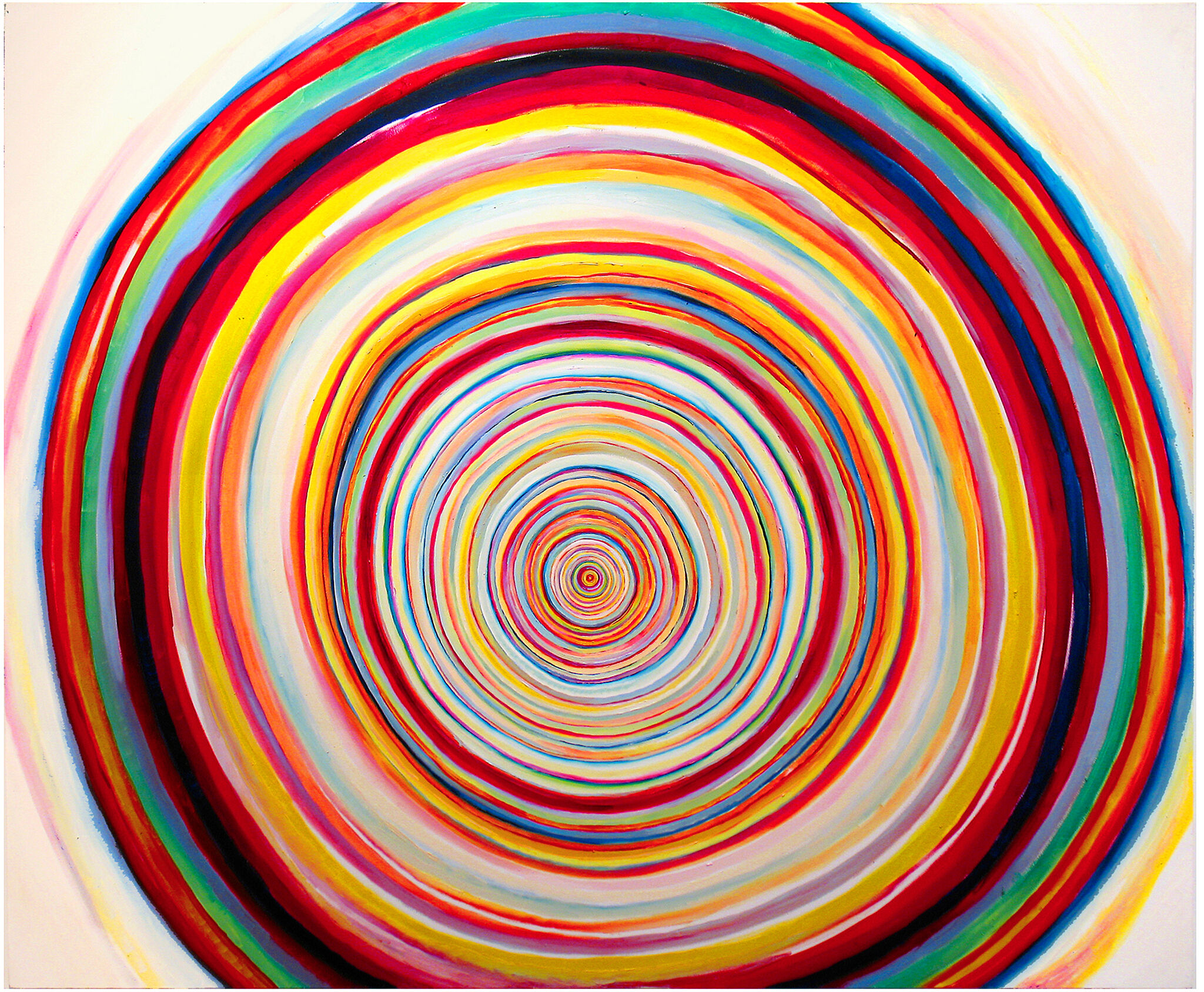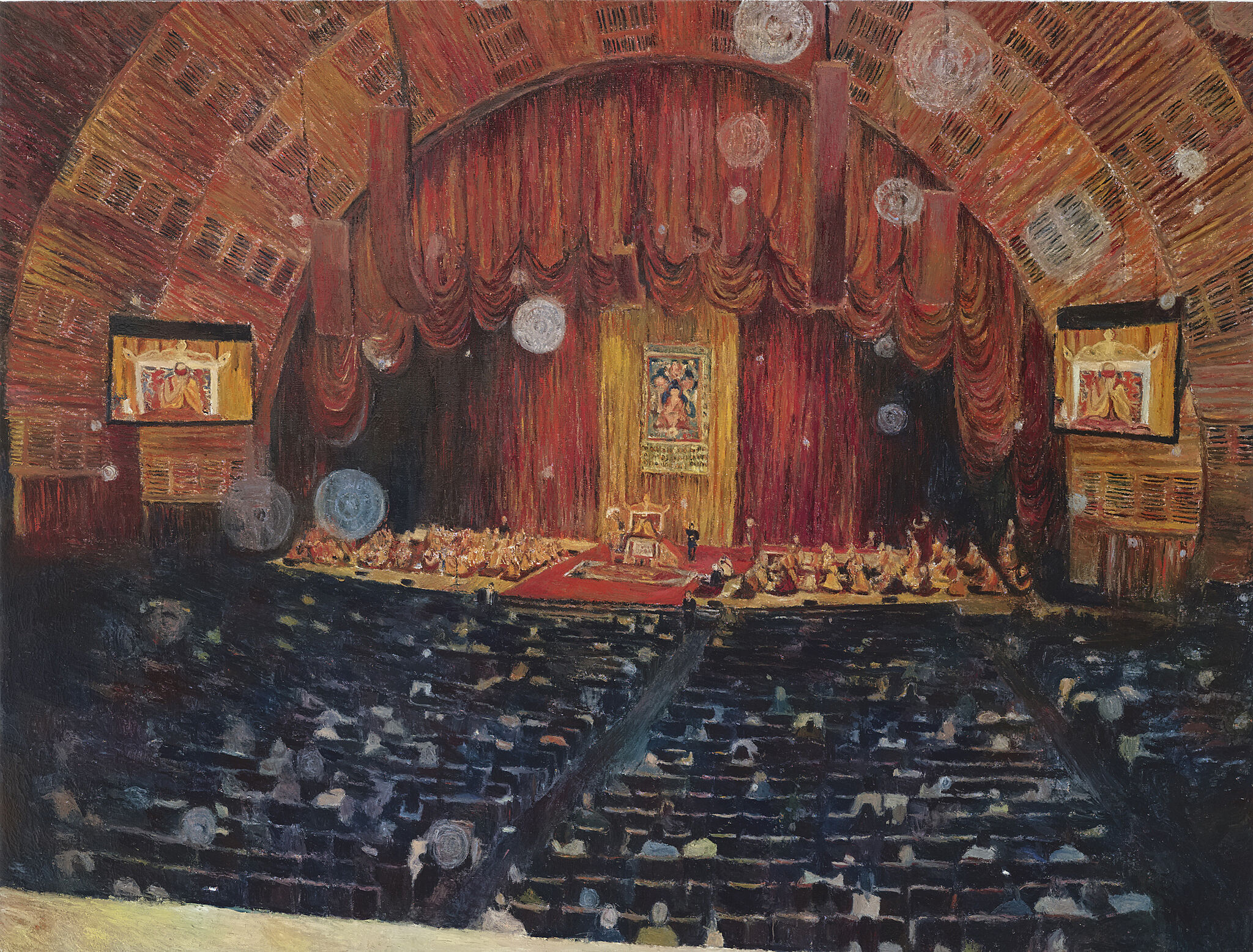 Keith Mayerson, The Dalai Lama Teaching the Diamond Cutter Sutra and Seventy verses on Emptiness at Radio City Music Hall Oct 14, 2007, 2008. Oil on linen, 50 × 66 in. (127 × 167.6 cm). Collection of Dana Schutz and Ryan Johnson. © Keith Mayerson. Photograph by Tom Powel Imaging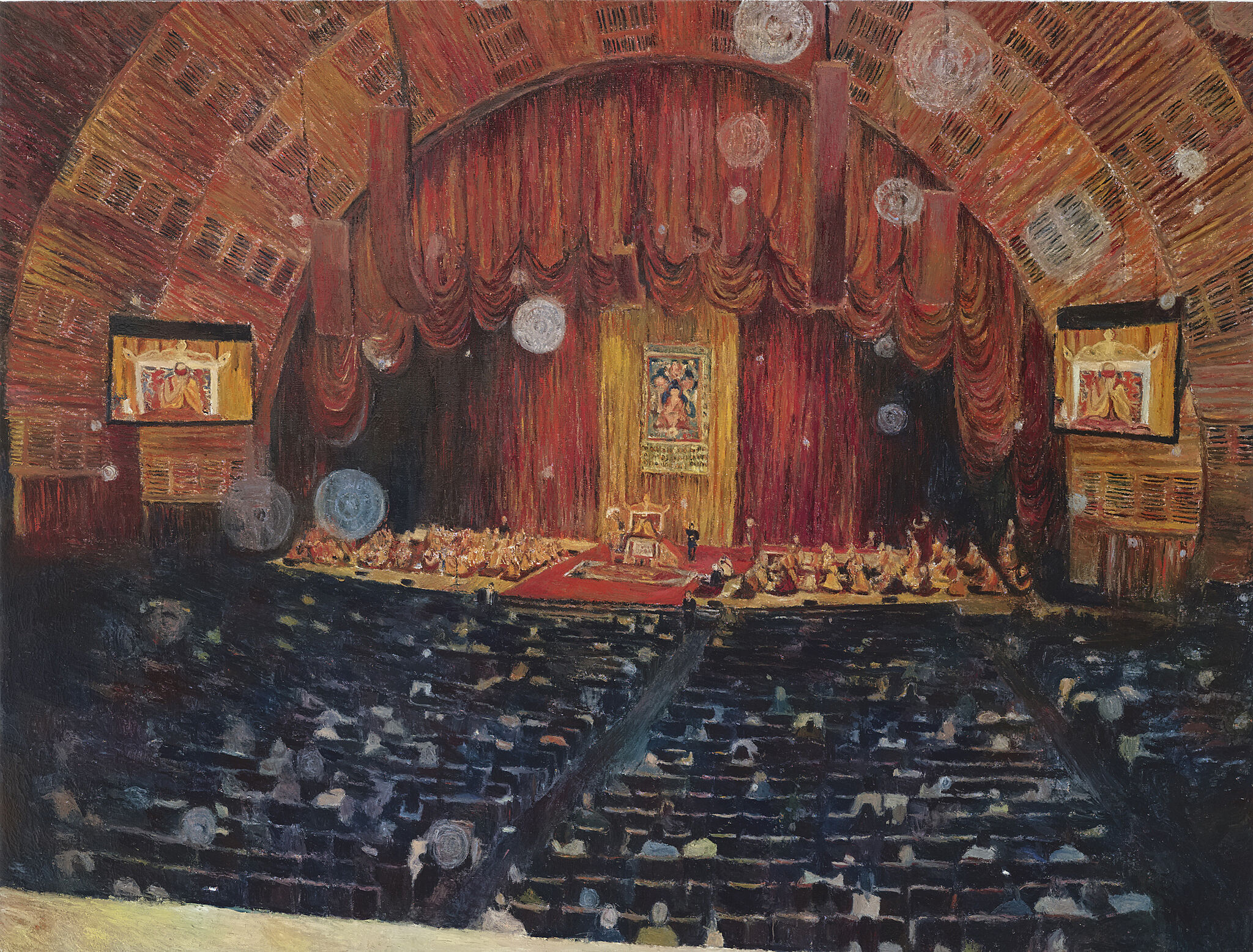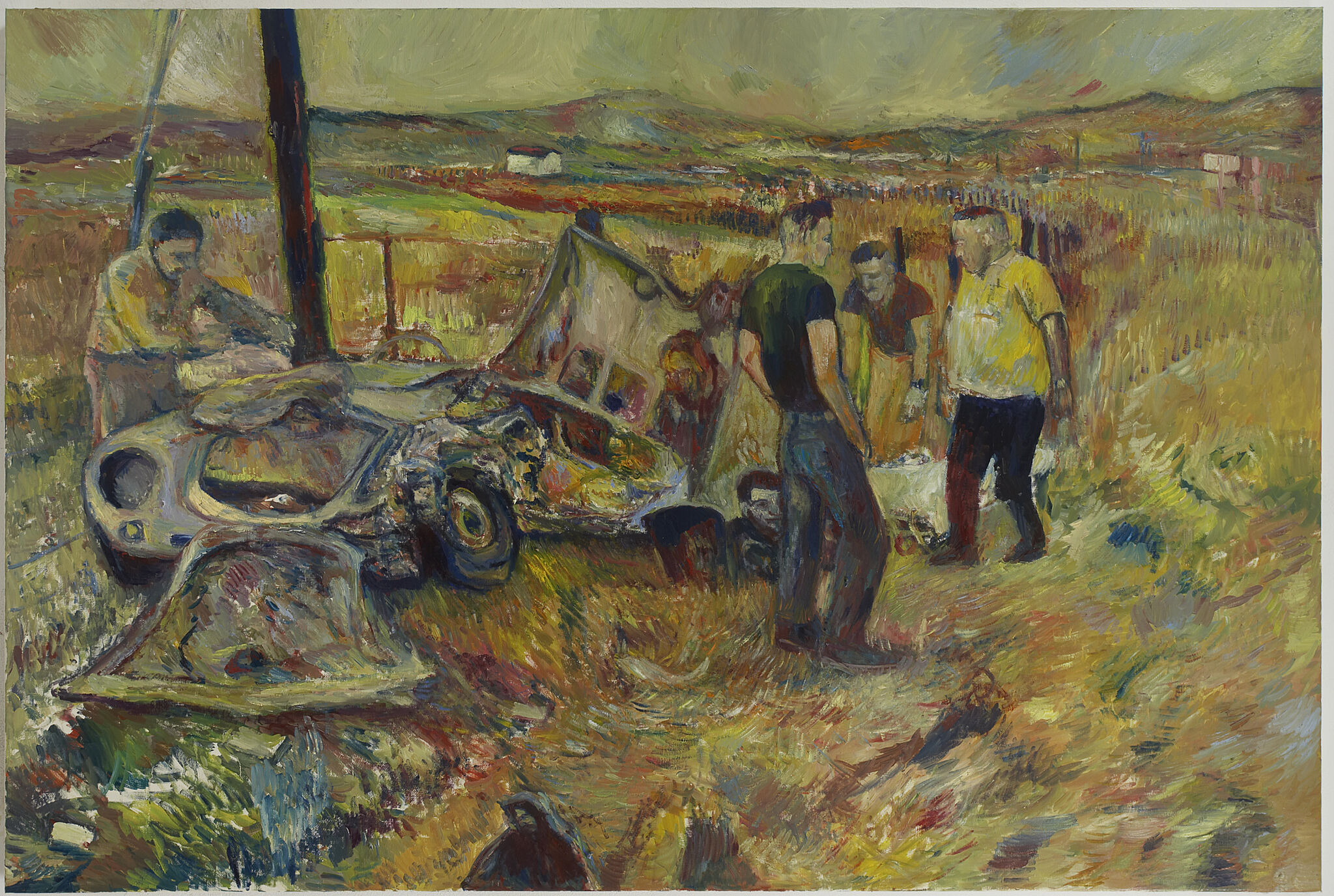 Keith Mayerson, James Dean Crash Site, 2005. Oil on linen, 44 × 66 in. (111.8 × 167.6 cm). Collection of Louis Reese IV; promised gift to Los Angeles County Museum of Art. © Keith Mayerson. Photograph by Tom Powel Imaging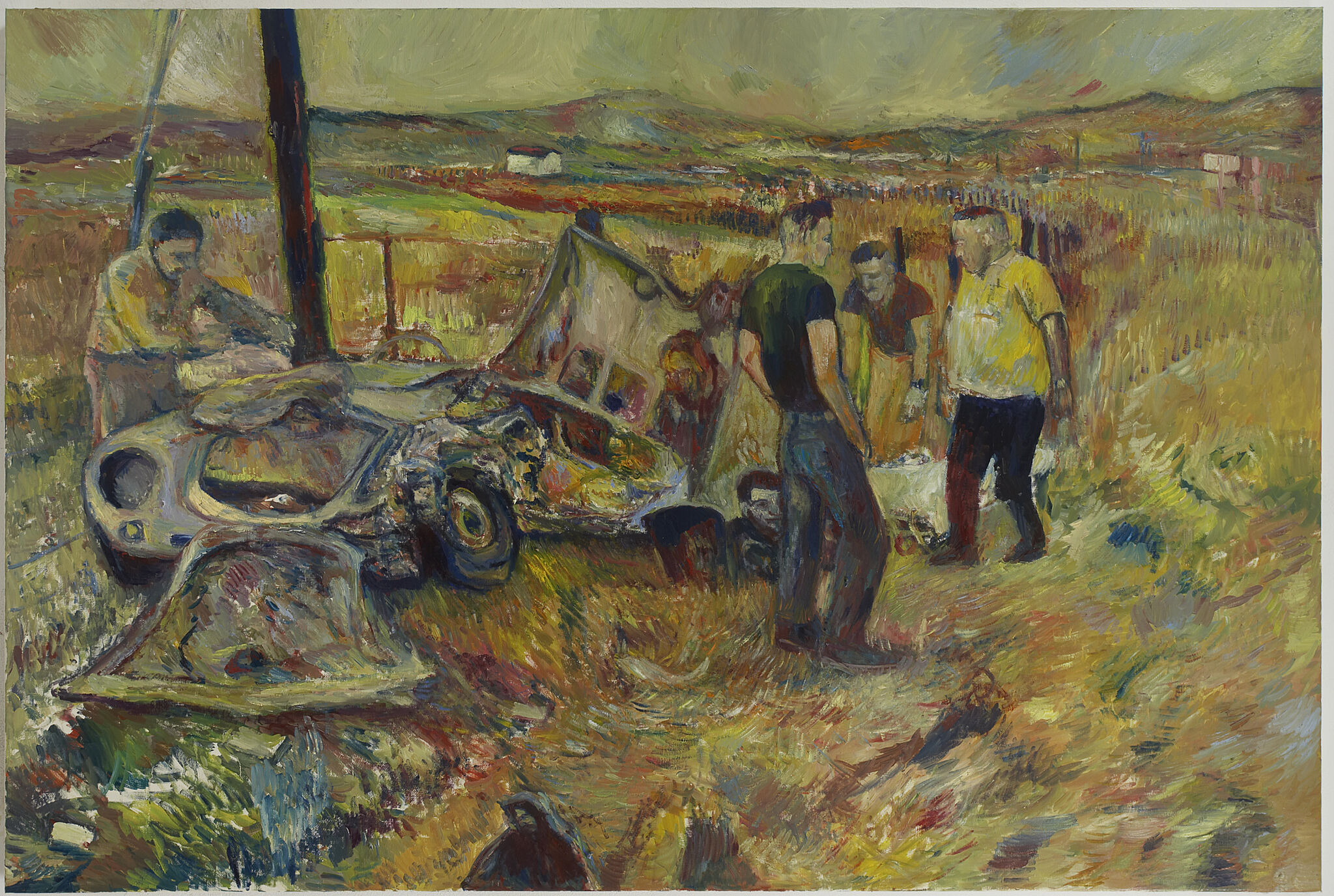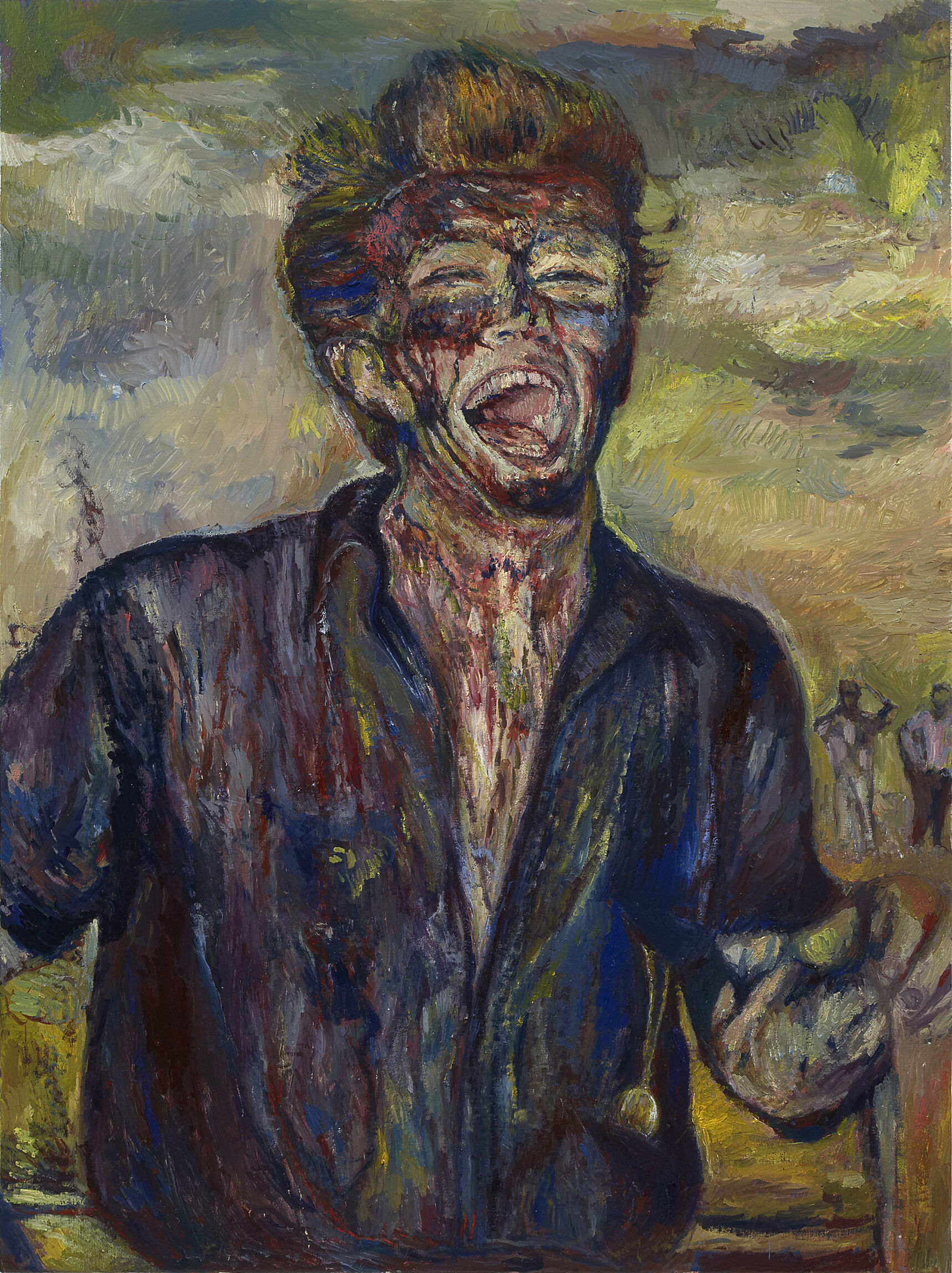 Keith Mayerson, Gusher, 2005. Oil on linen, 60 × 44 in. (152.4 × 111.8 cm). Collection of Louis Reese IV; promised gift to Los Angeles County Museum of Art. © Keith Mayerson. Photograph by Tom Powel Imaging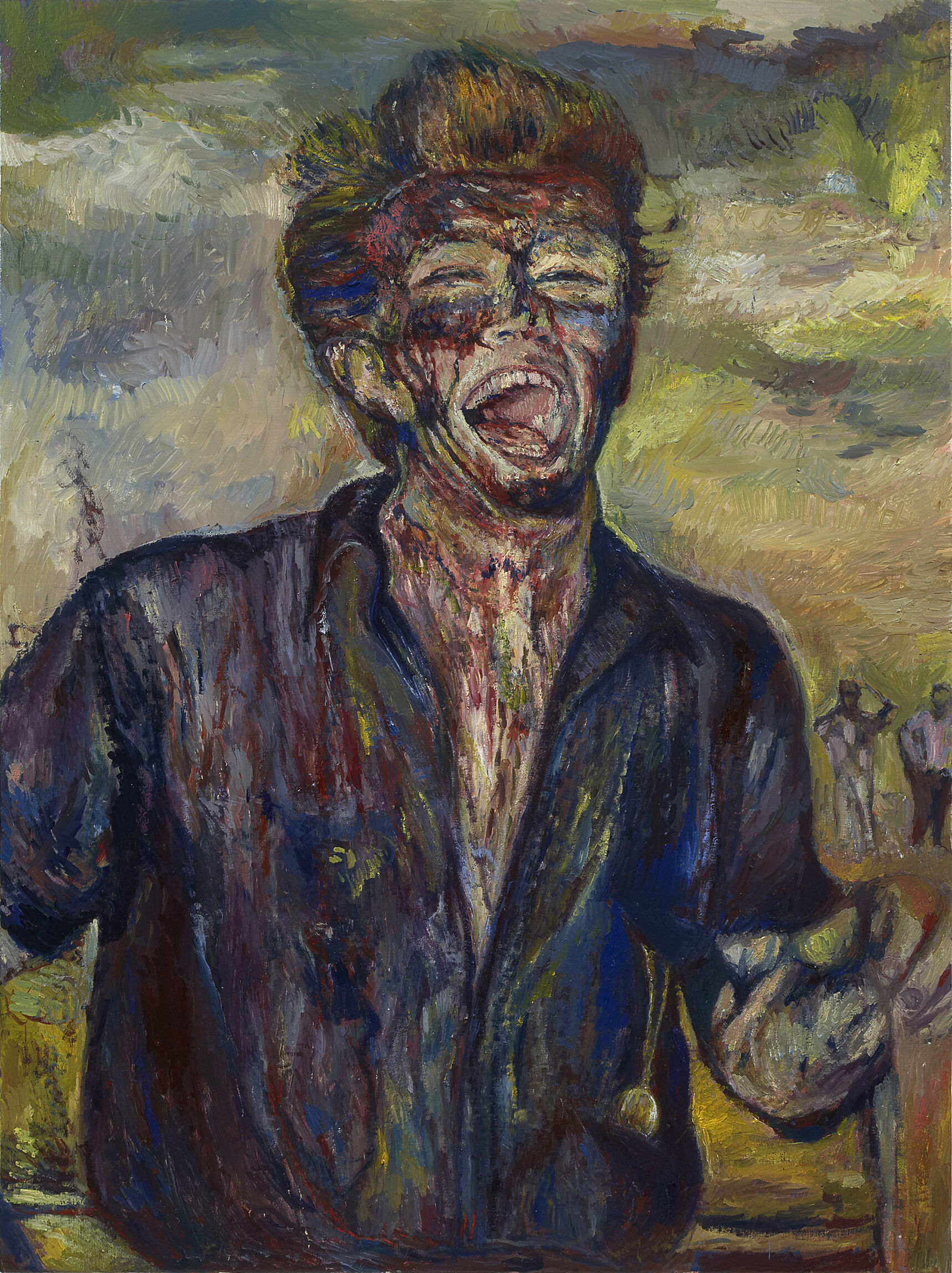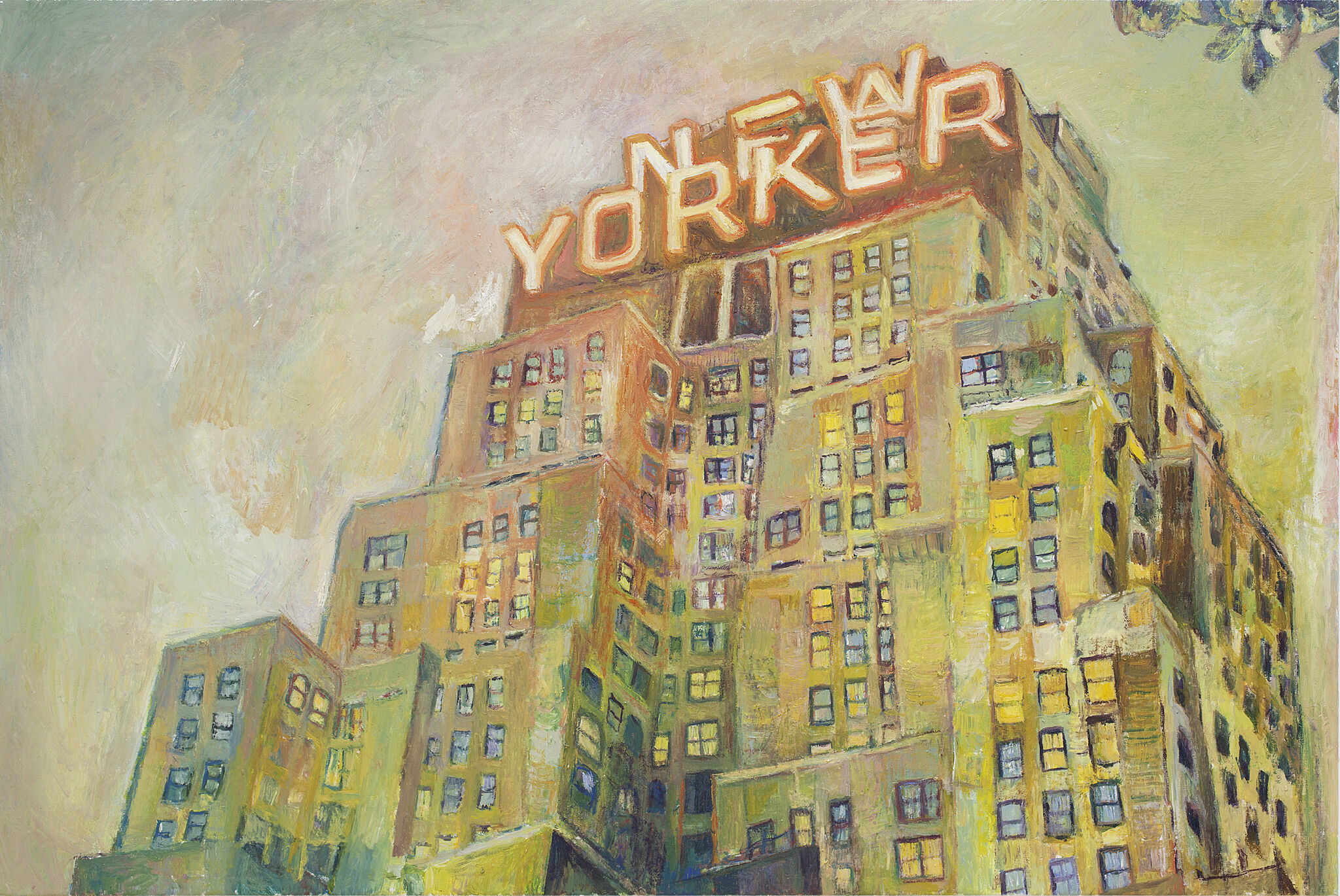 Keith Mayerson, The New Yorker, 2010. Oil on linen, 24 × 36 in. (61 × 91.4 cm).Collection of Rose and Morton Landowne. © Keith Mayerson. Photograph by Tom Powel Imaging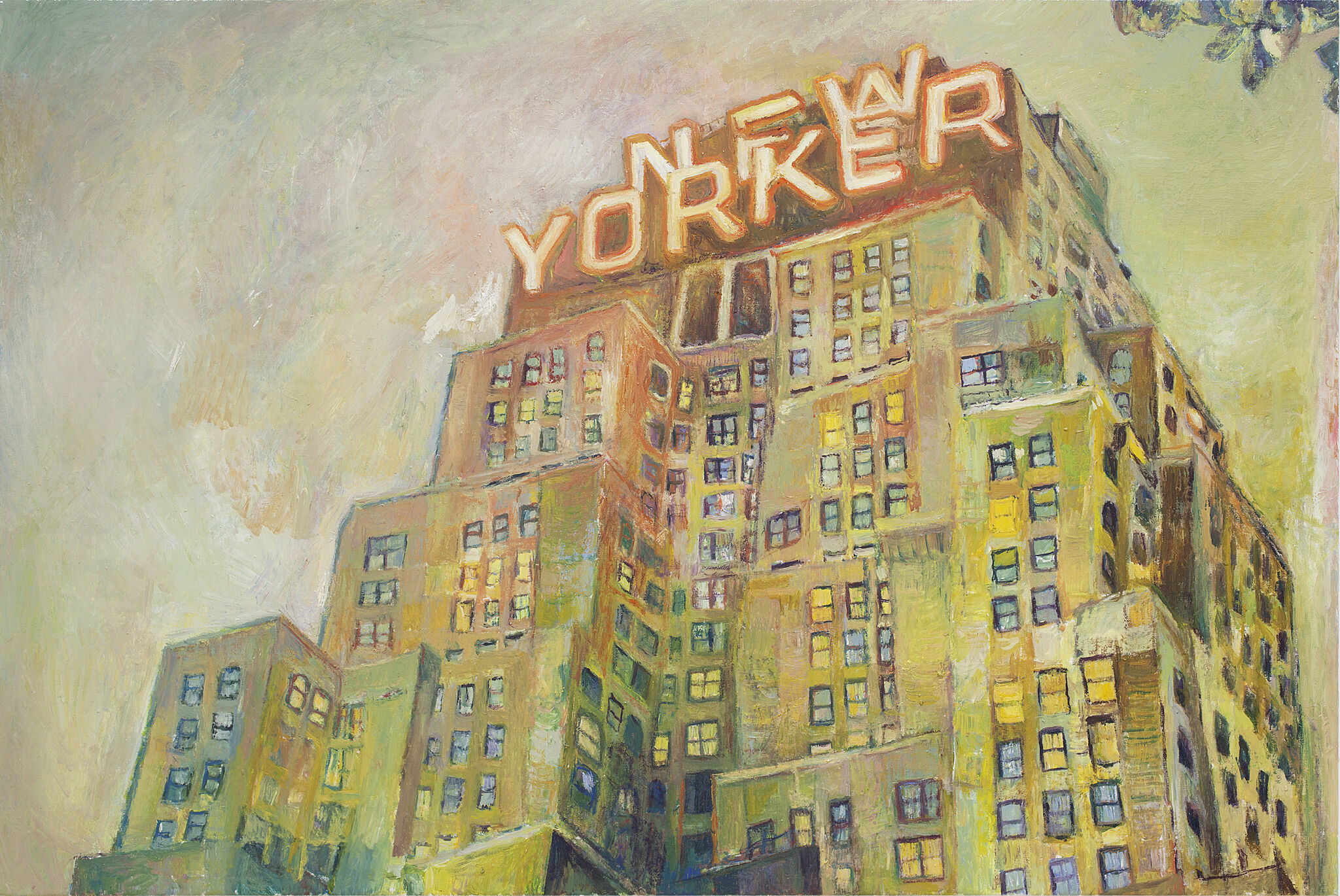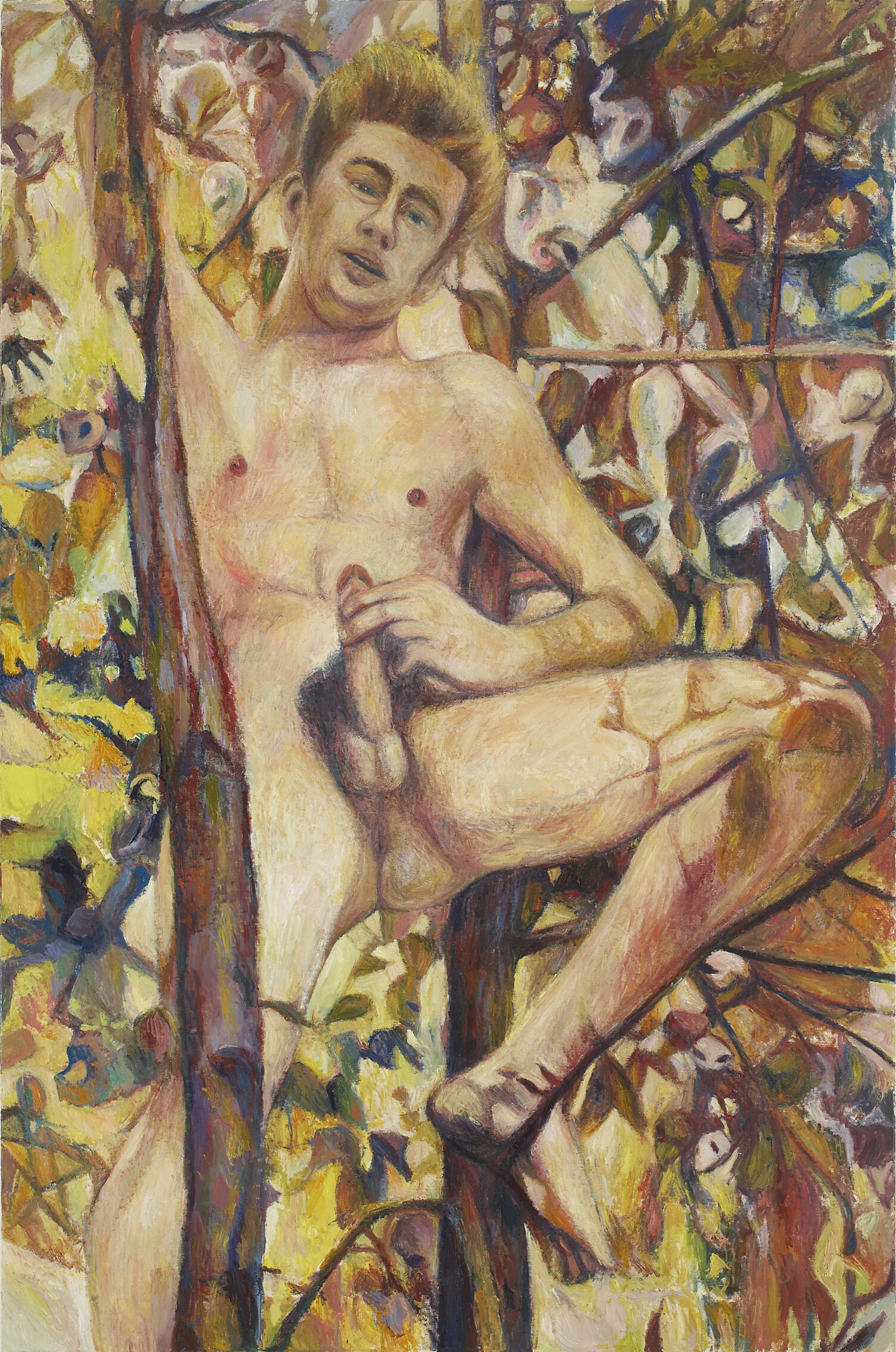 Keith Mayerson, Love Triumphant (James Dean in a Tree), 2006. Oil on linen, 68 × 45in. (172.7 × 114.3 cm). Collection of the artist; courtesy Derek Eller Gallery, New York. © Keith Mayerson. Photograph by Tom Powel Imaging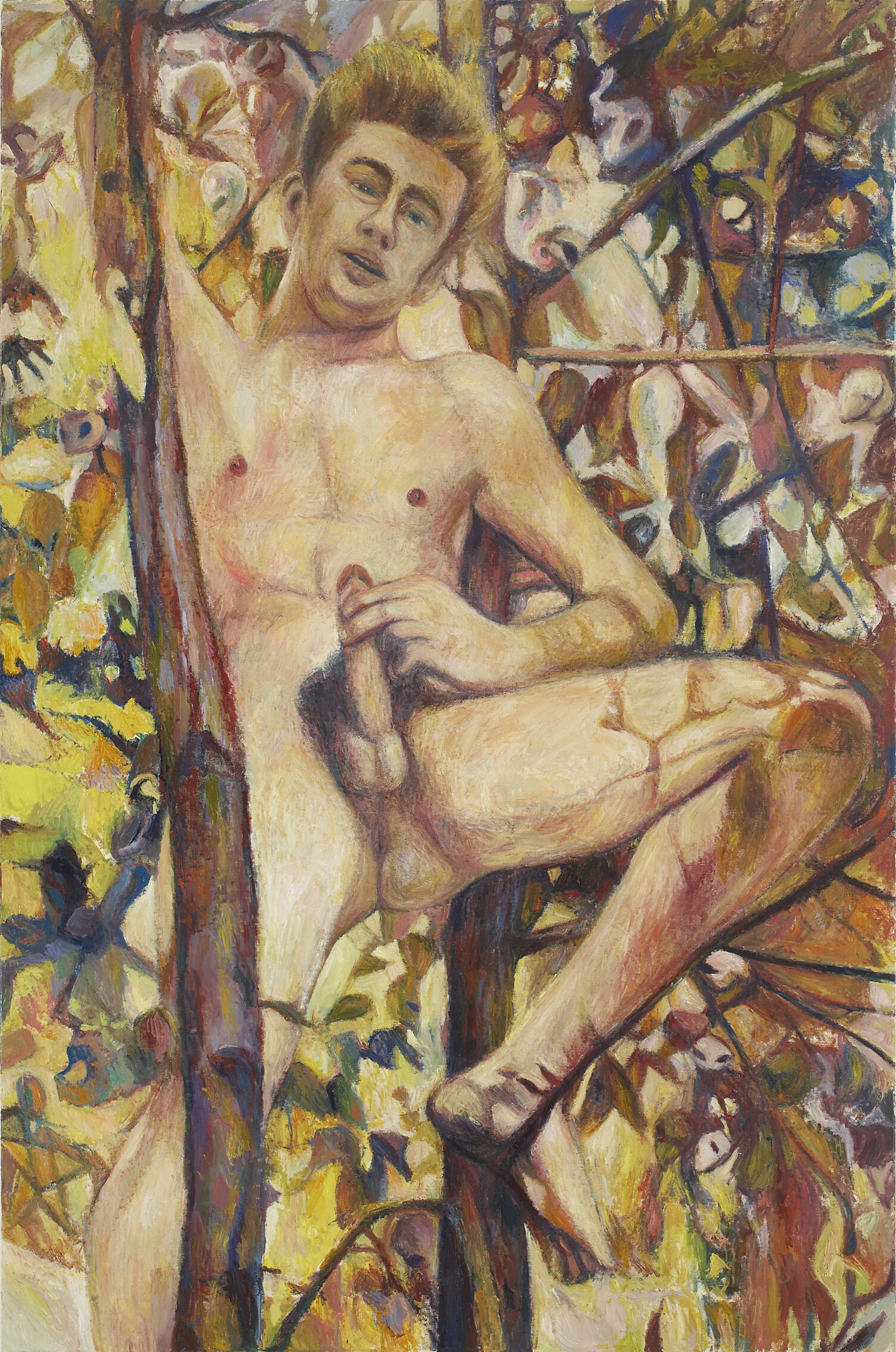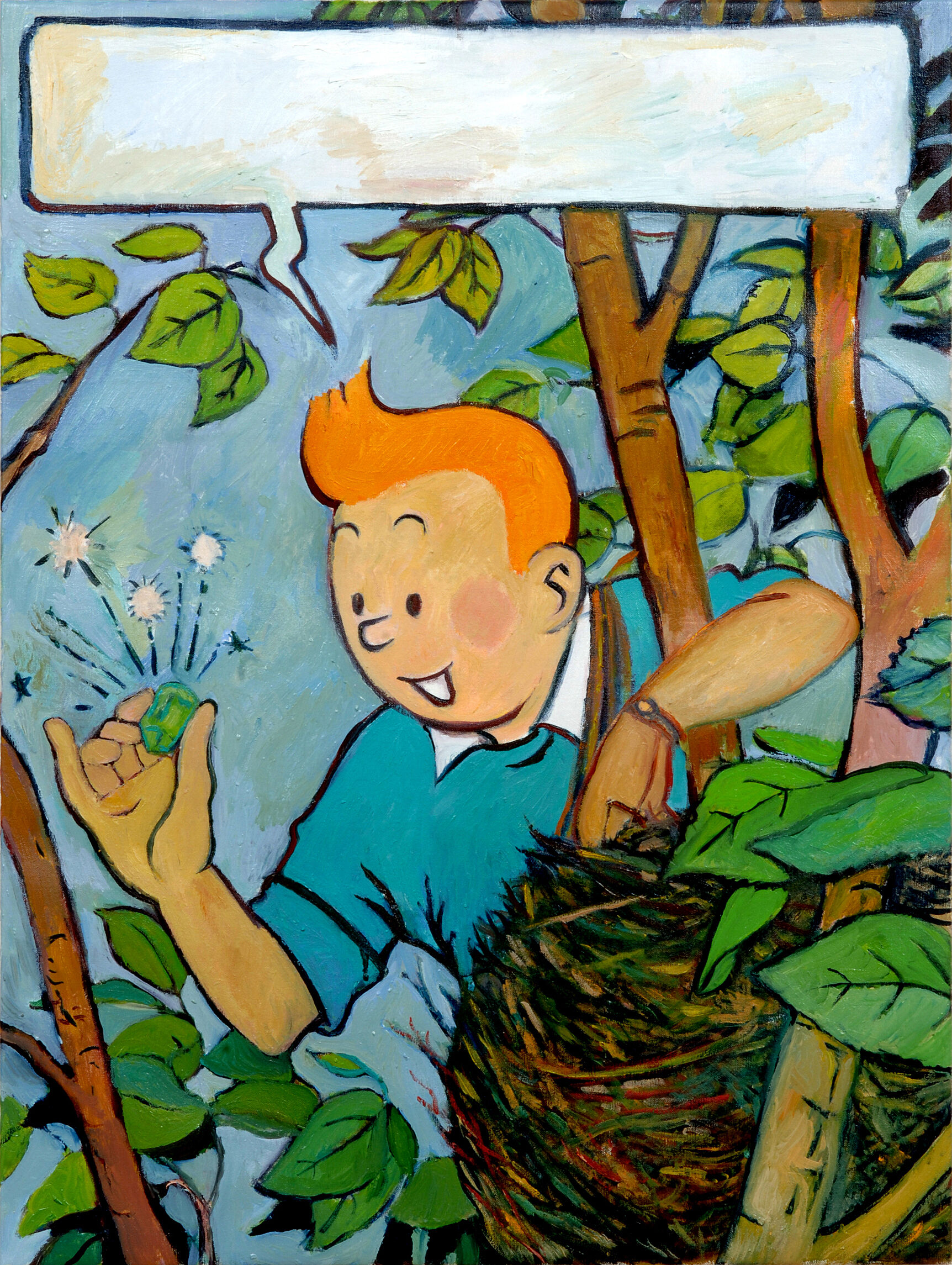 Keith Mayerson, The Castafiore Emerald, 2007. Oil on linen, 32 × 24 in. (81.3 × 61 cm). Collection of the artist; courtesy Derek Eller Gallery, New York. © Keith Mayerson. Photograph by Tom Powel Imaging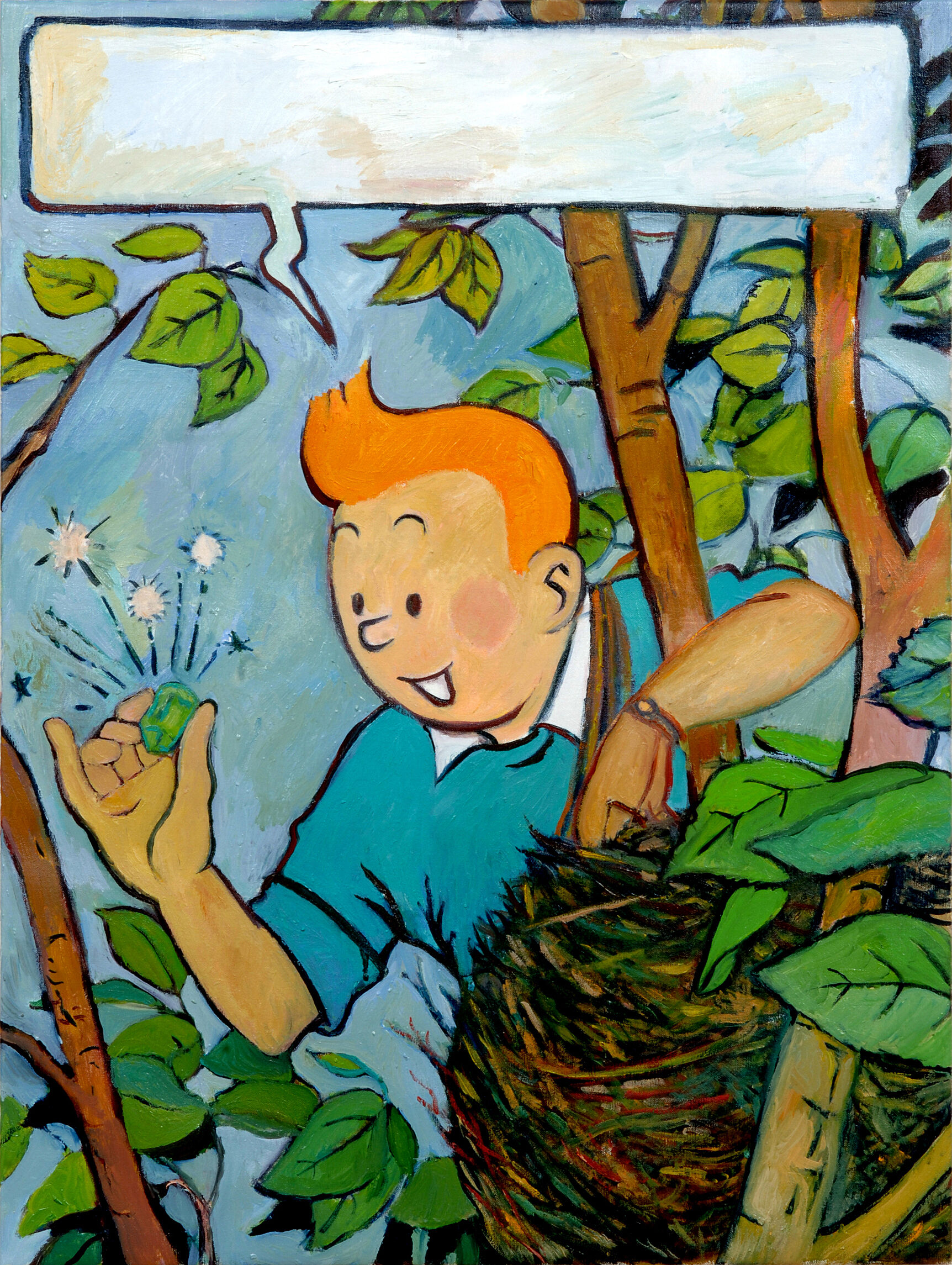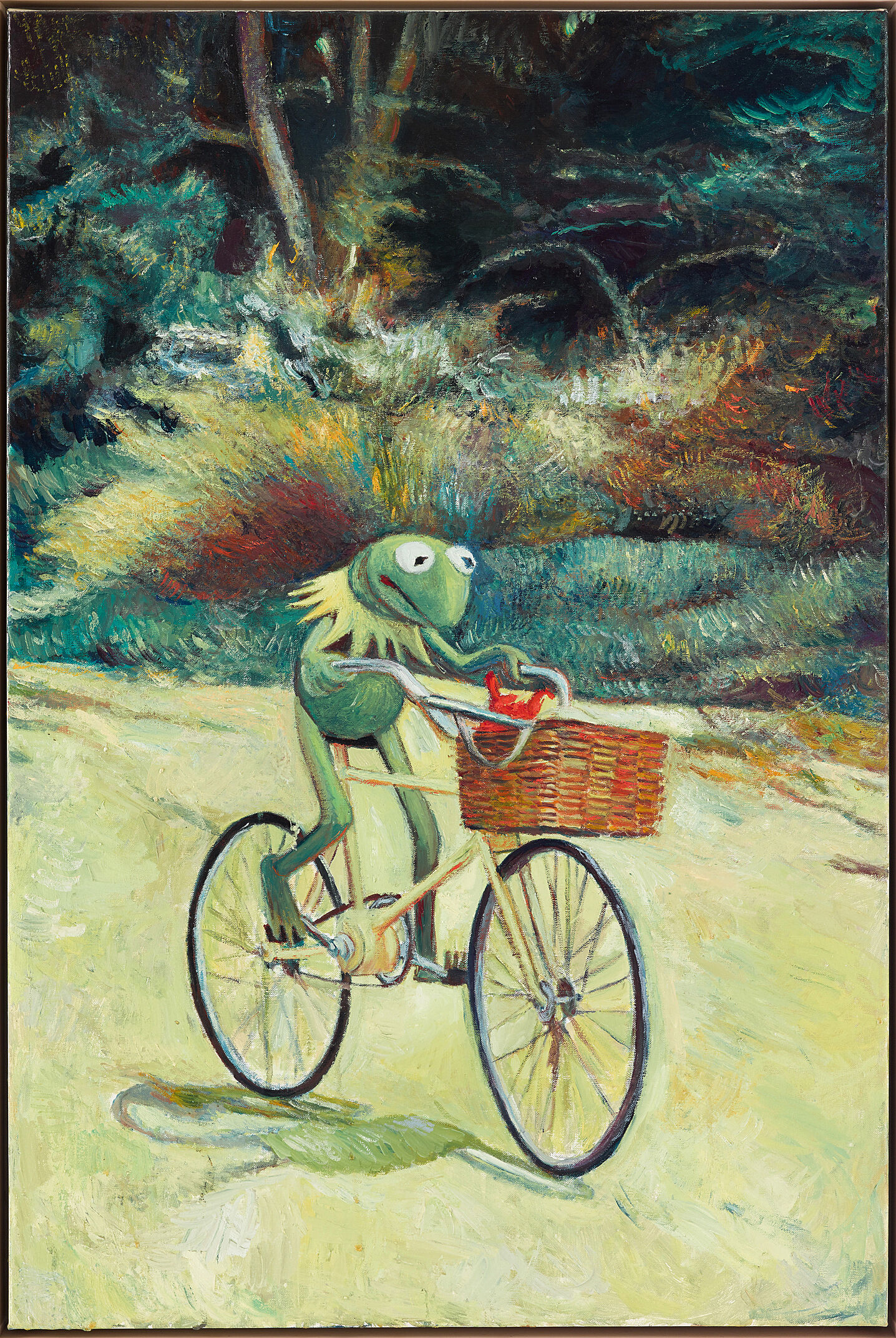 Keith Mayerson, Gone with the Schwinn, 2007. Oil on linen, 37 1/2 × 25 1/2 in. (95.3 × 64.8 cm) framed. Collection of Dan and Jane Slavin. © Keith Mayerson. Photograph by Tom Powel Imaging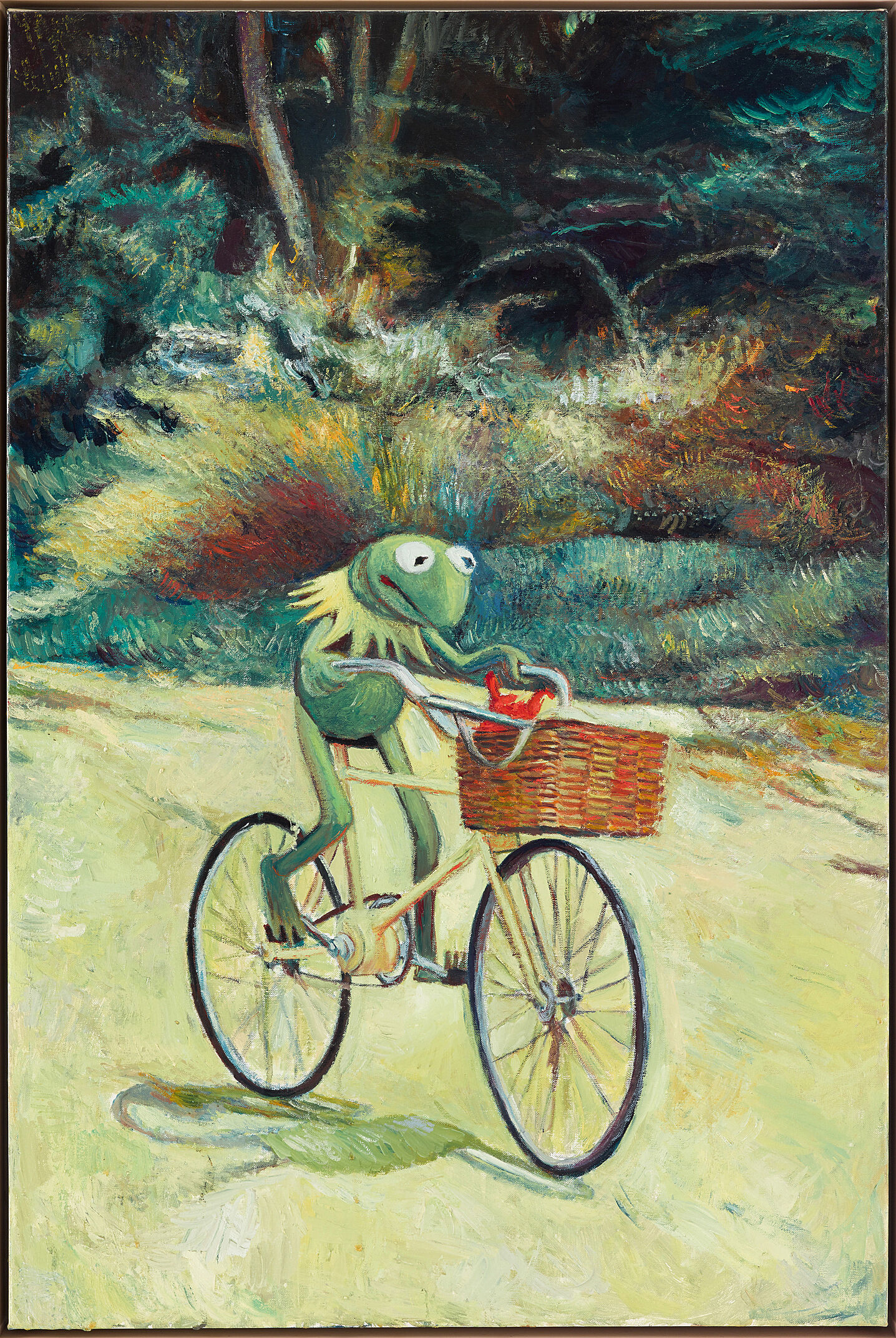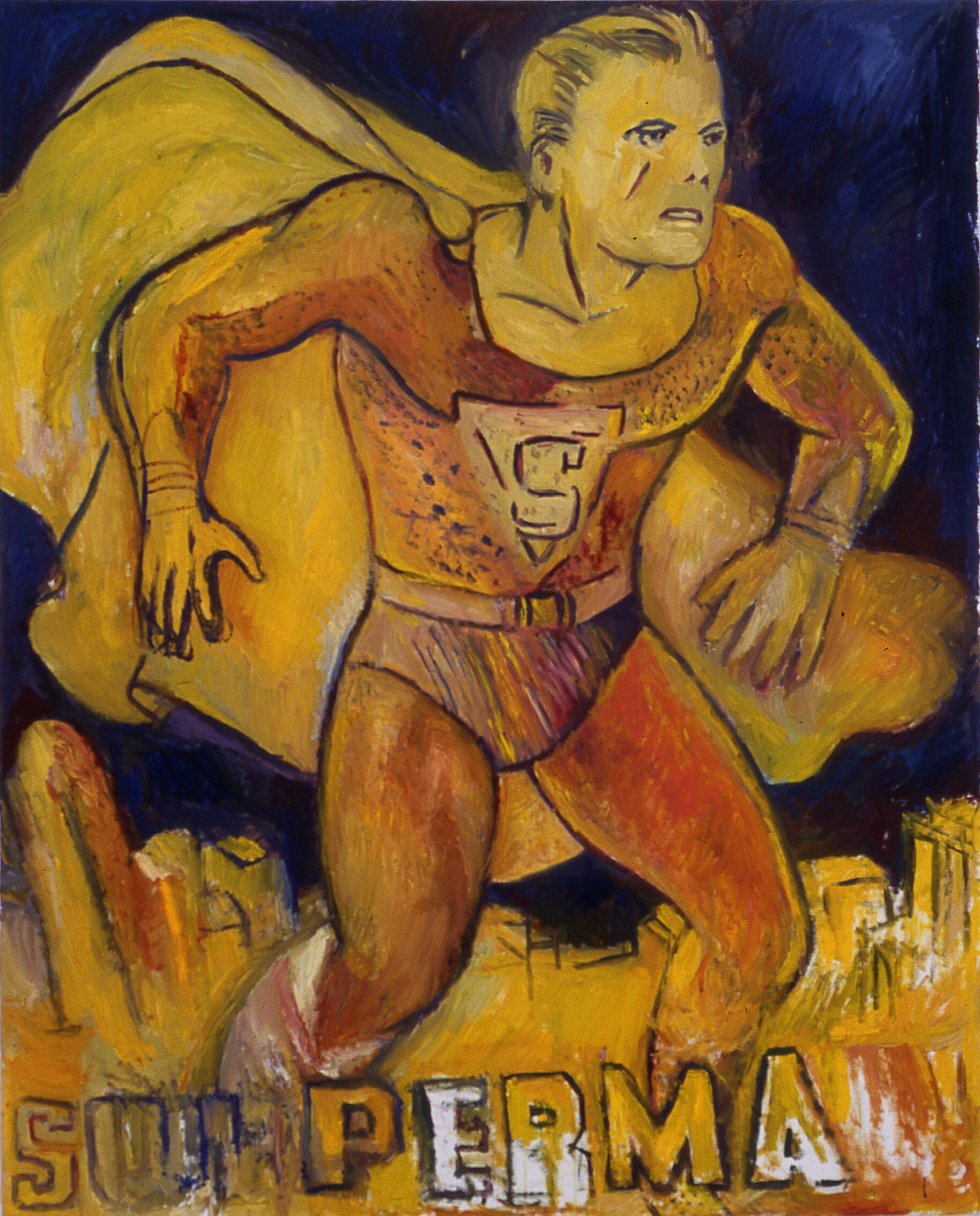 Keith Mayerson, Superman, 2004. Oil on linen, 42 × 34in. (106.7 × 86.4 cm). Collection of Jack Heller. © Keith Mayerson. Photograph by Tom Powel Imaging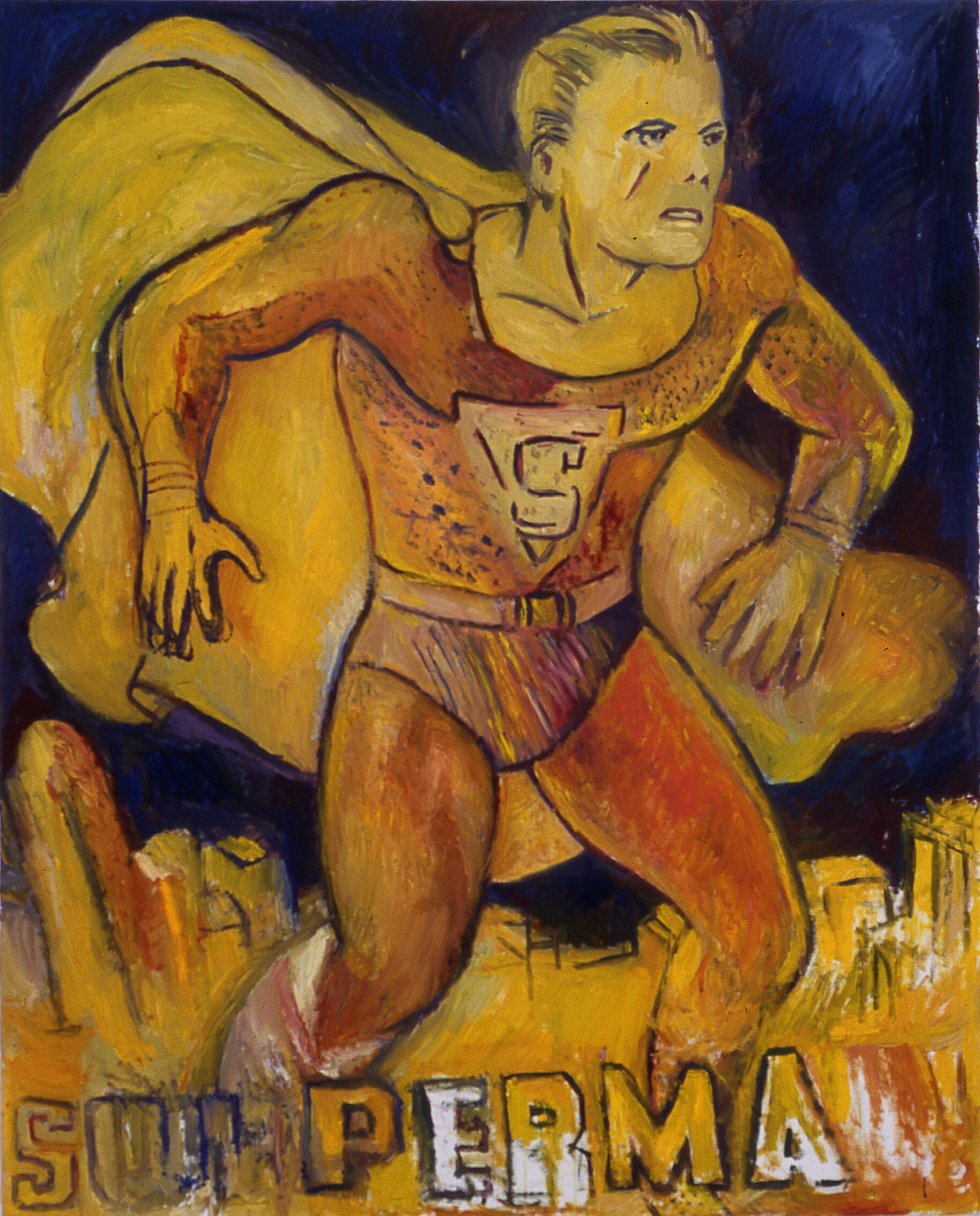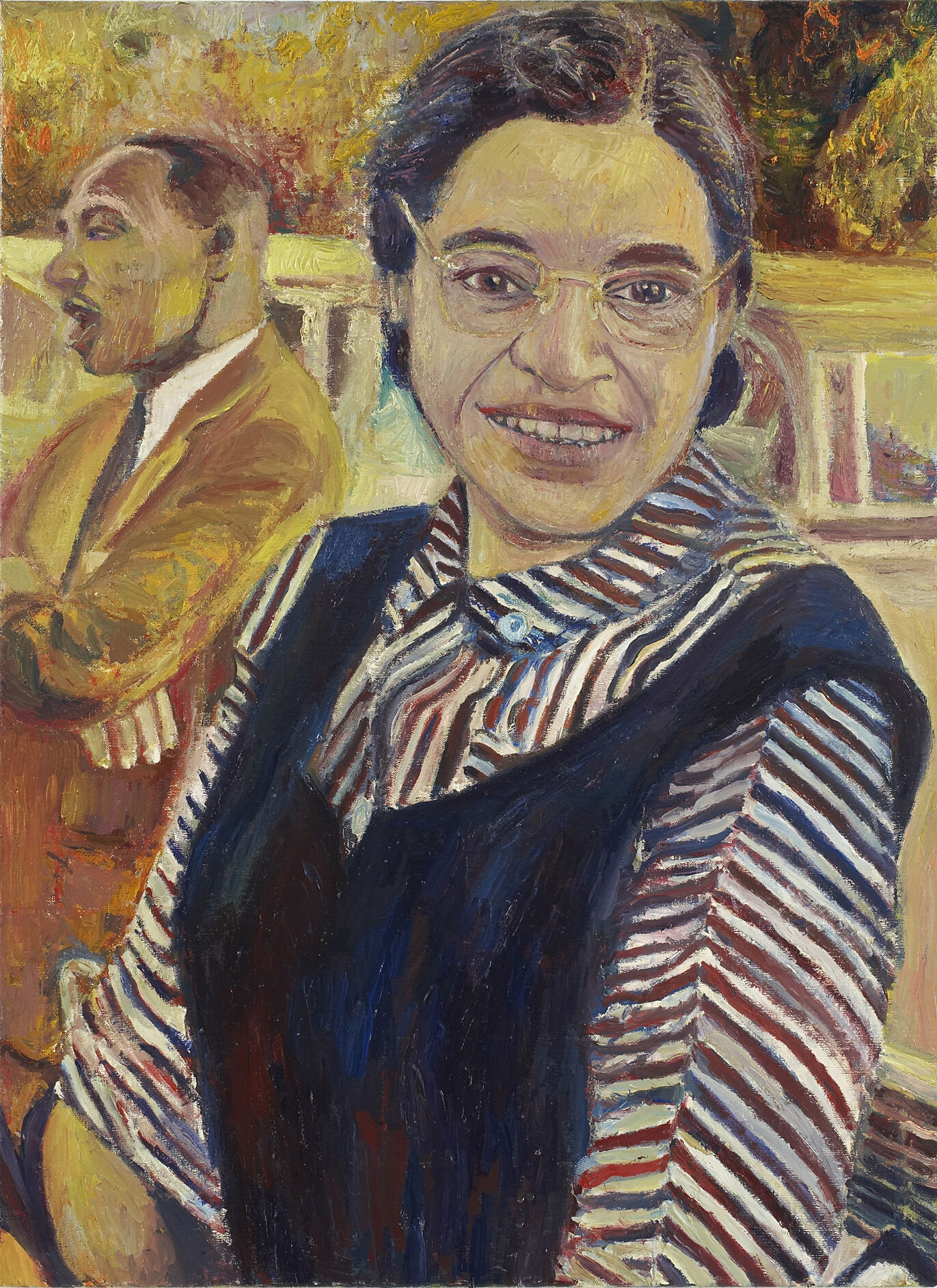 Keith Mayerson, Rosa Parks and Martin Luther King, Jr., 2006. Oil on linen, 31 1/4 × 23 1/2 in. (79.4 × 59.7 cm) framed. Collection of Alan and Darryl Reichbart. © Keith Mayerson. Photograph by Tom Powel Imaging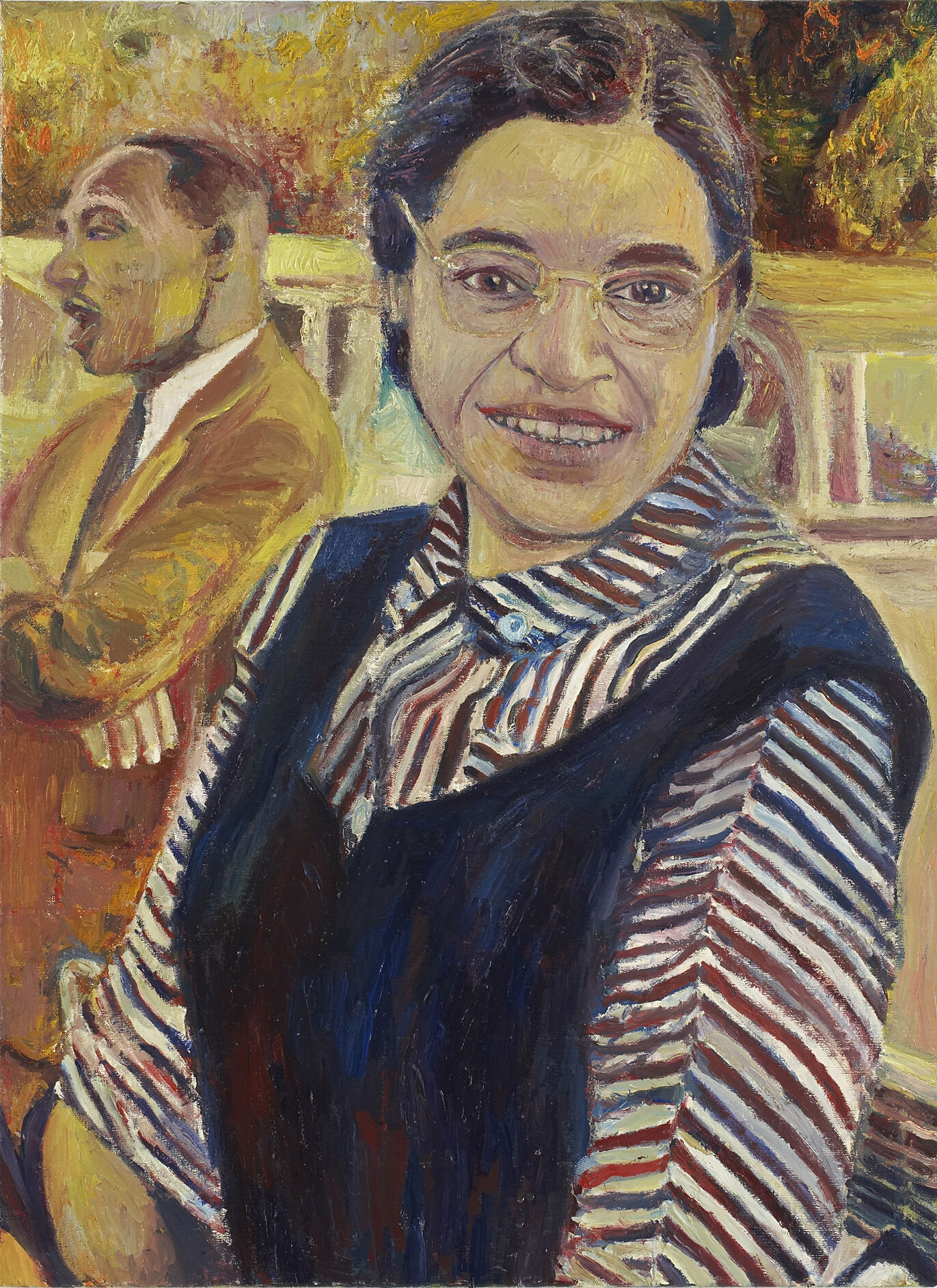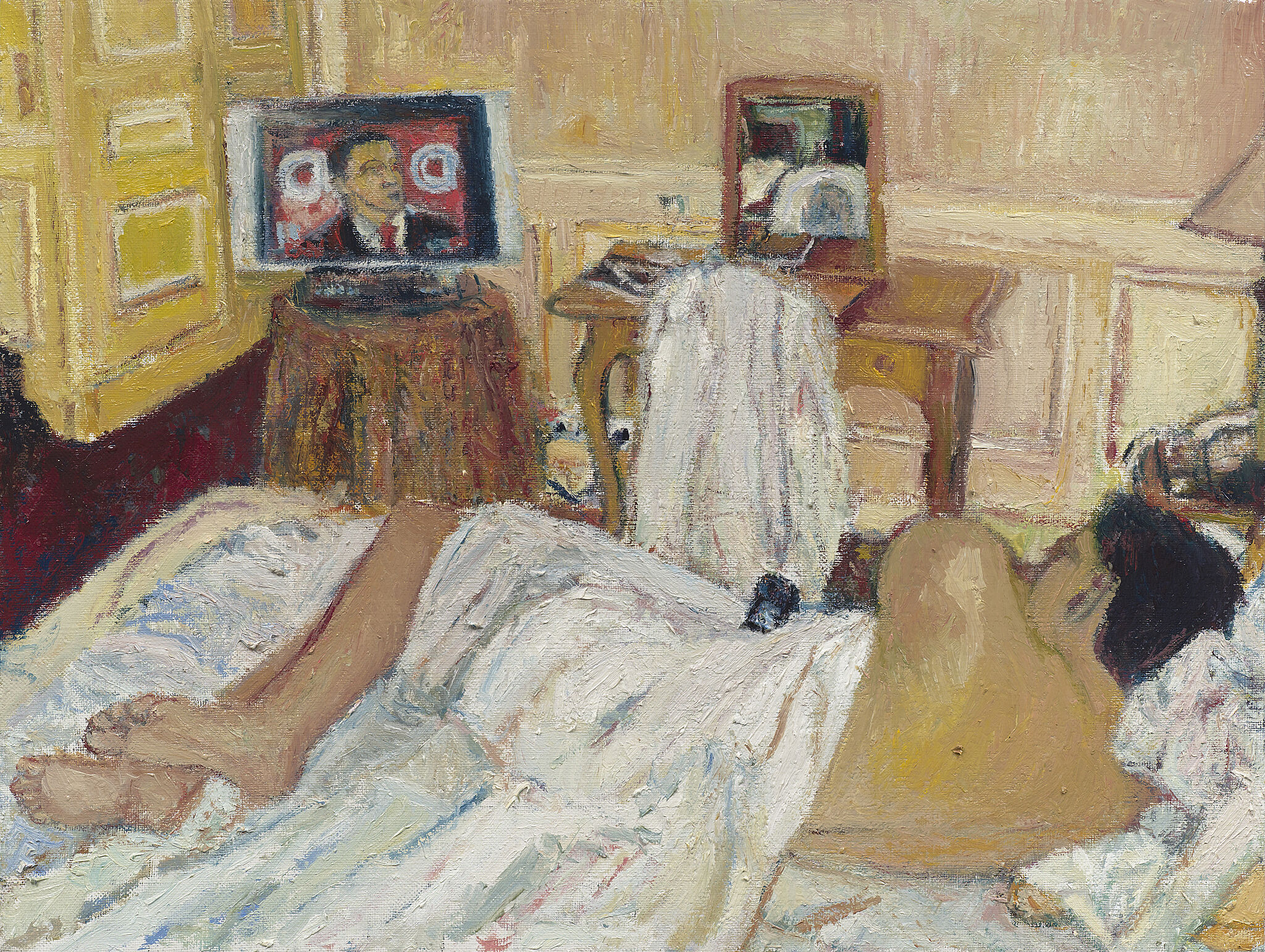 Keith Mayerson, Andrew and Obama, 2011. Oil on linen, 12 × 16in. (30.5 × 40.6 cm). Collection of Thomas Frontini, Cleveland; courtesy SHAHEEN Modern and Contemporary Art, Cleveland. © Keith Mayerson. Photograph by Tom Powel Imaging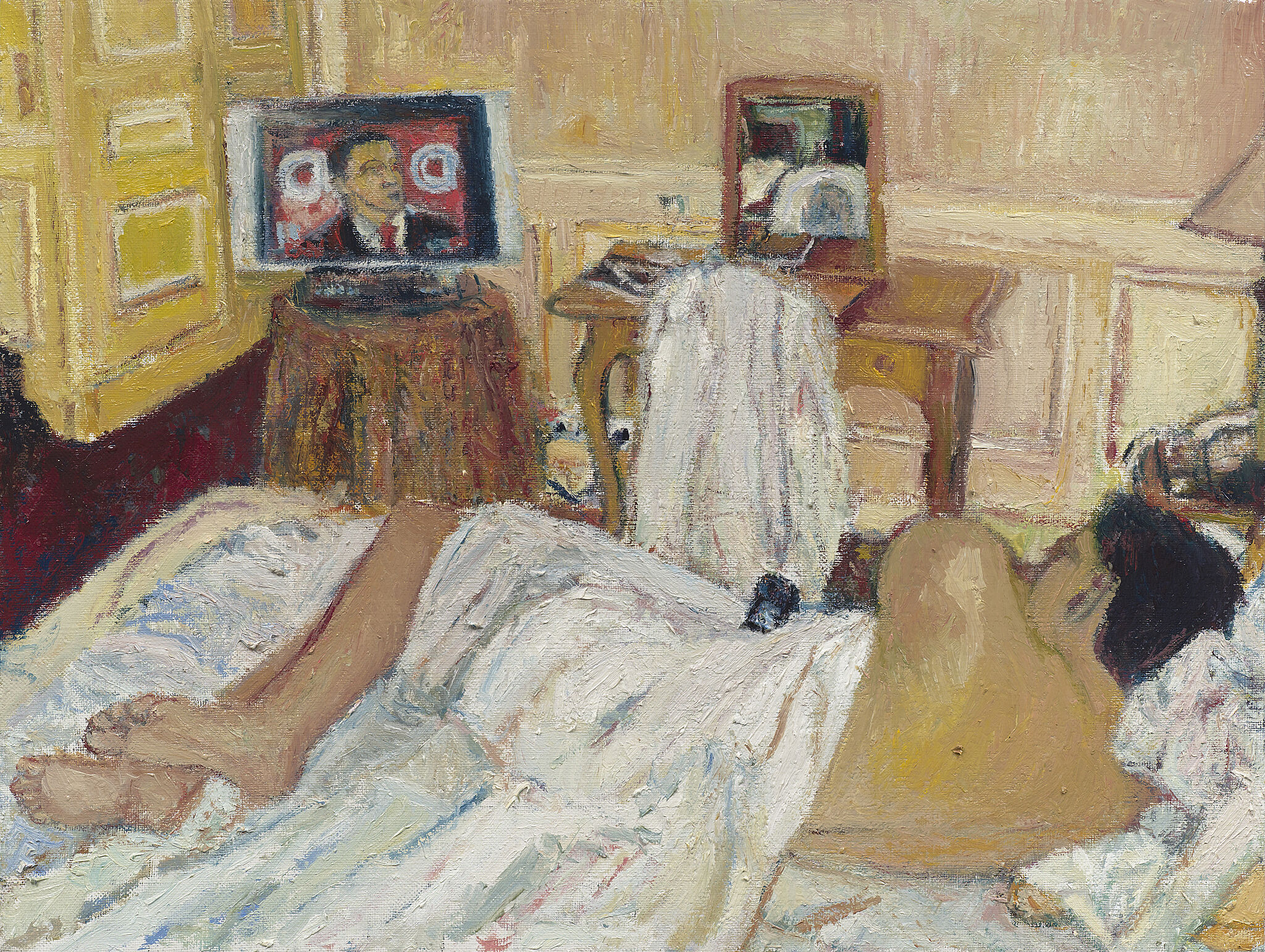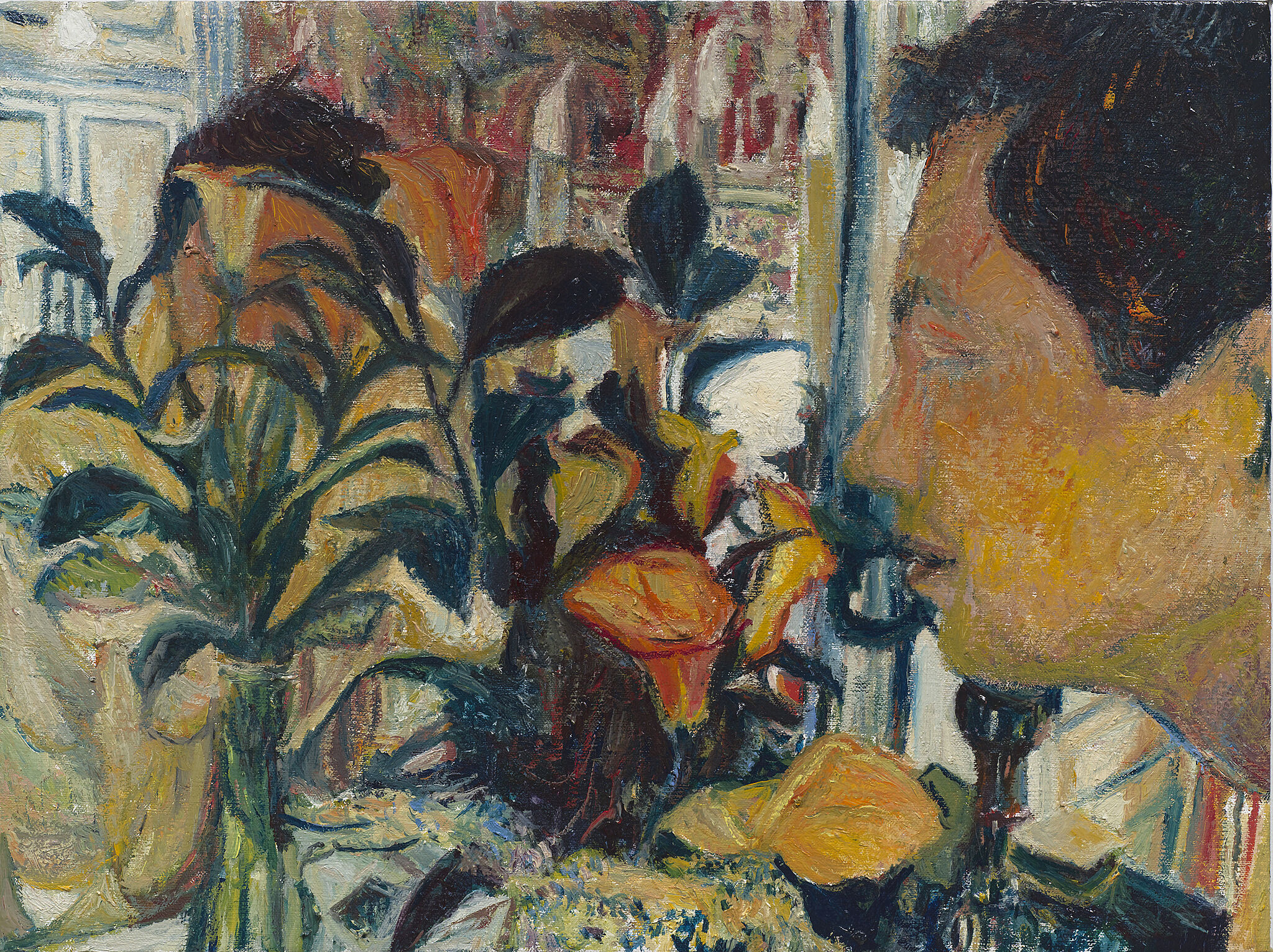 Keith Mayerson, Andrew Smelling the Flowers in the Proust Room, 2009. Oil on linen, 12 × 16in. (30.5 × 40.6 cm). Collection of Steven and Rosalie Litt, Cleveland; courtesy SHAHEEN Modern and Contemporary Art, Cleveland. © Keith Mayerson. Photograph by Tom Powel Imaging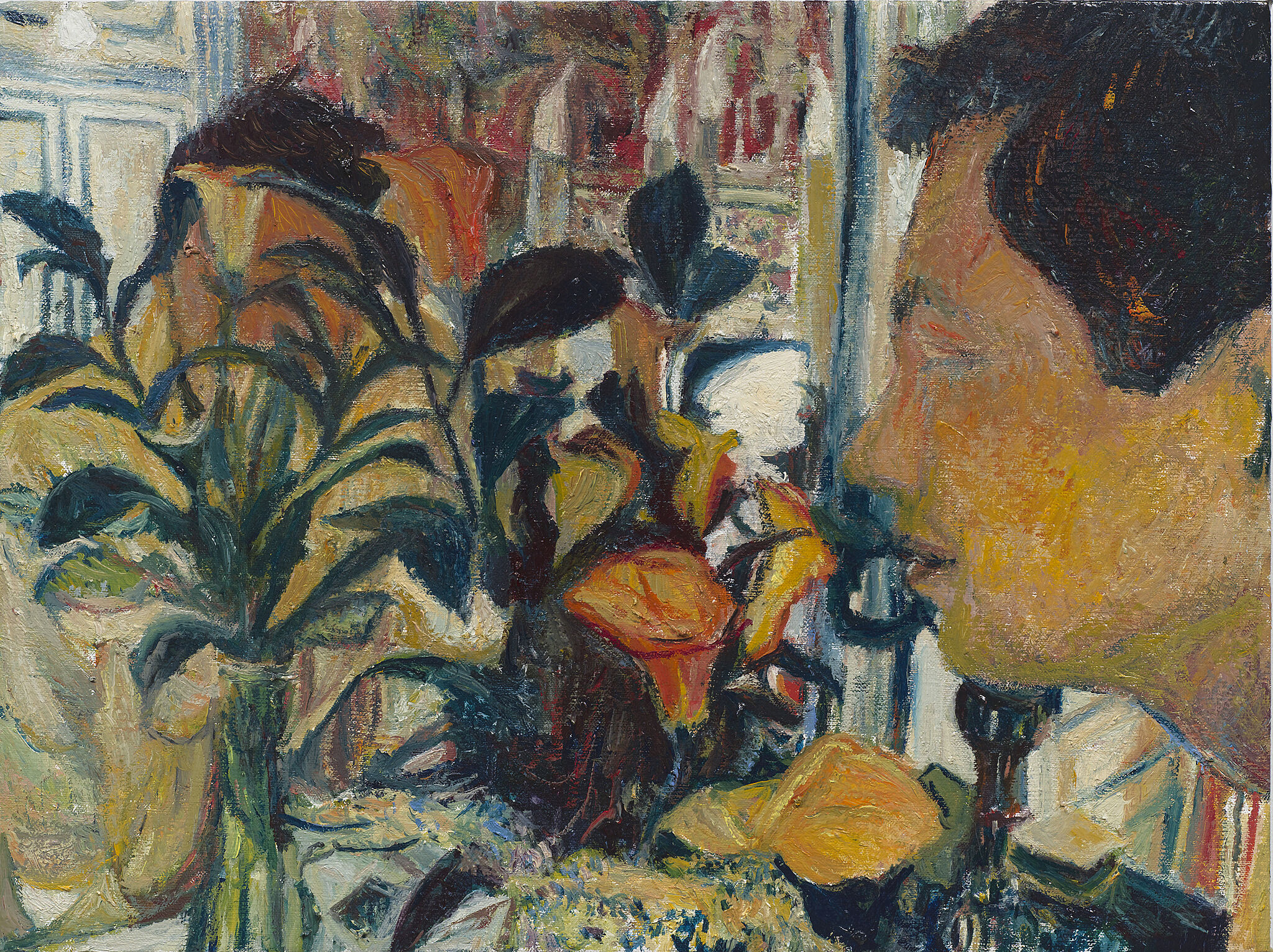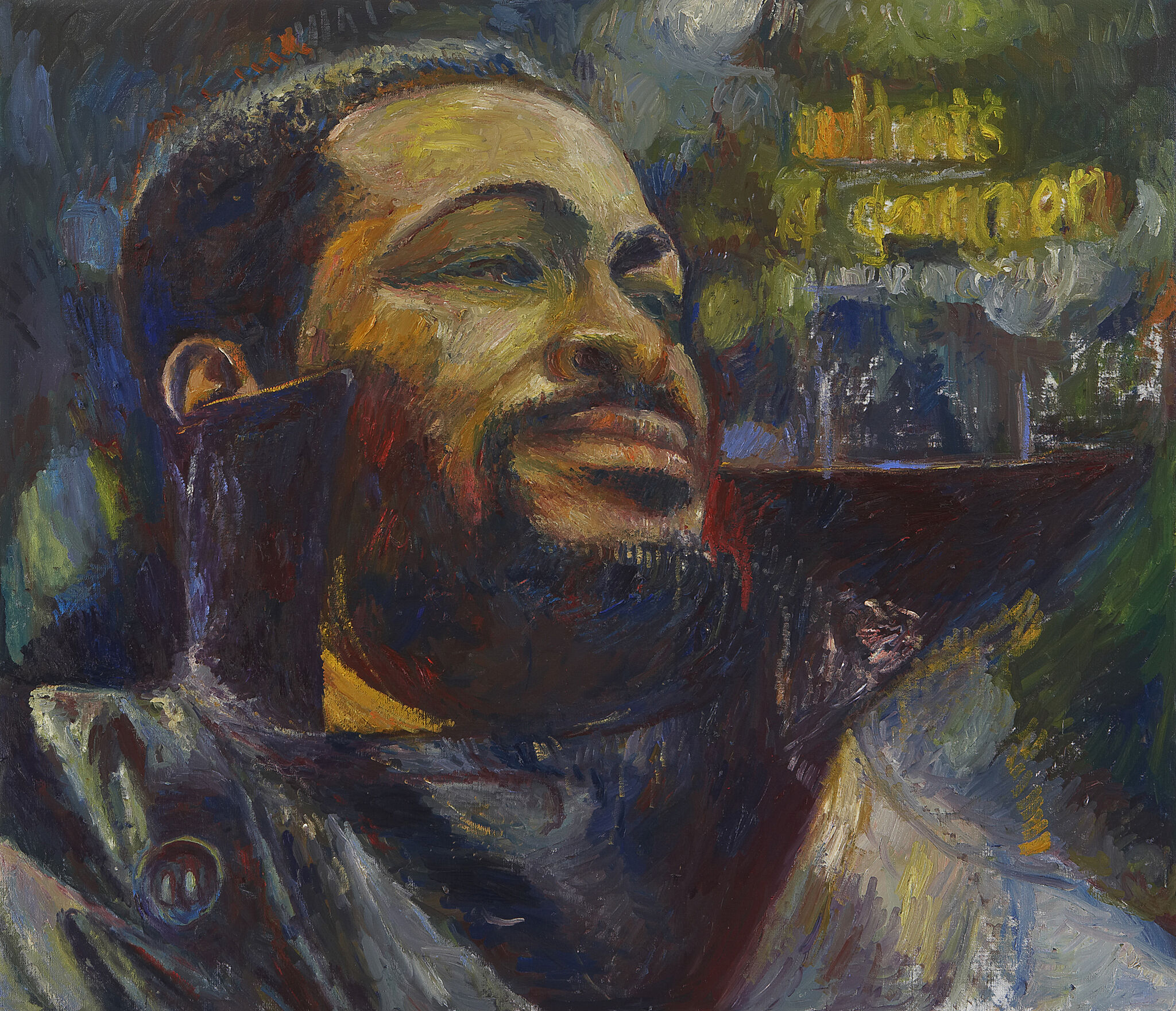 Keith Mayerson, What's Going On (Marvin Gaye), 2005. Oil on linen, 36 × 42 in. (91.4 × 106.7 cm). Collection of Patrick Wallace, New York; courtesy SHAHEEN Modern and Contemporary Art, Cleveland. © Keith Mayerson. Photograph by Tom Powel Imaging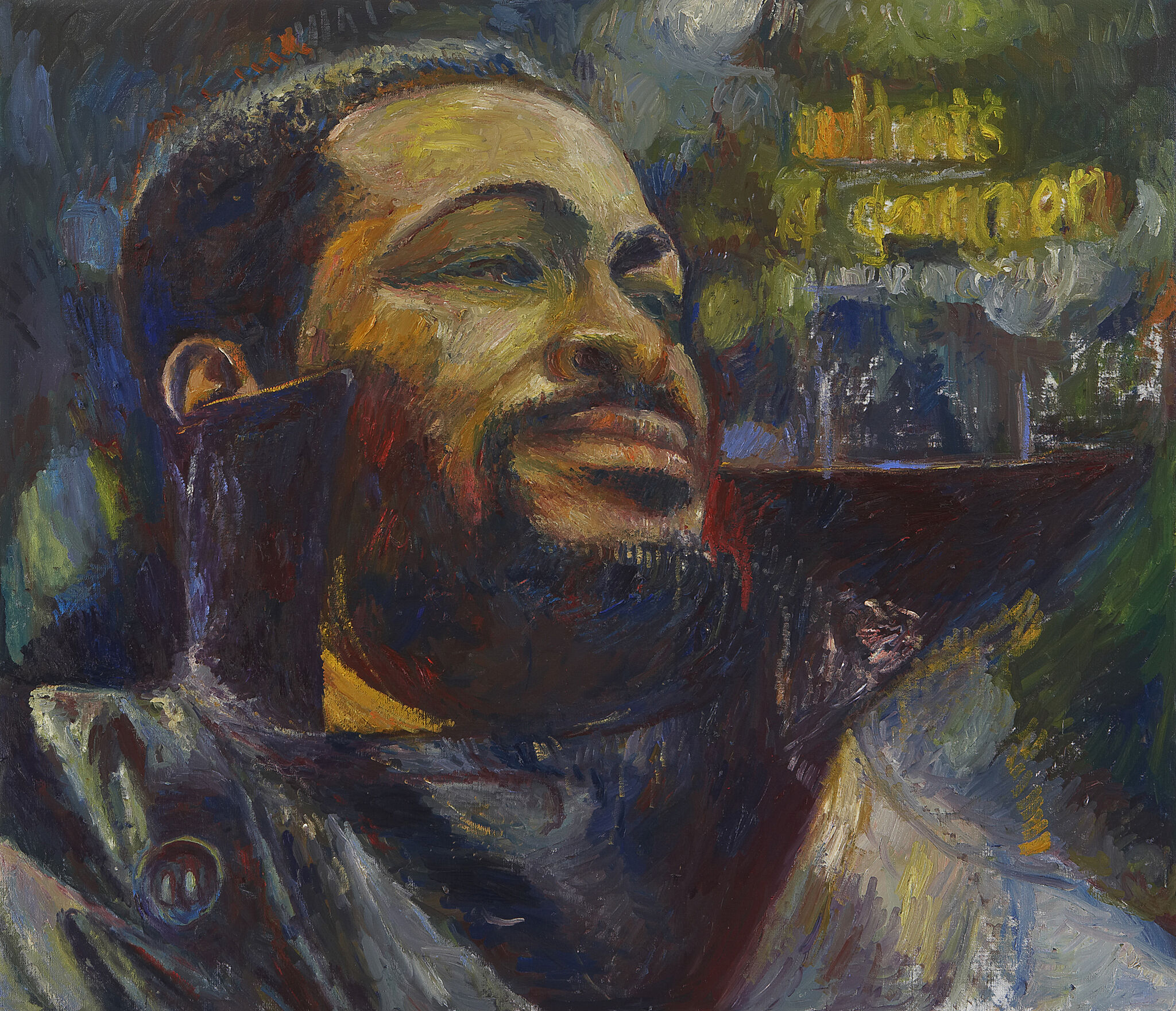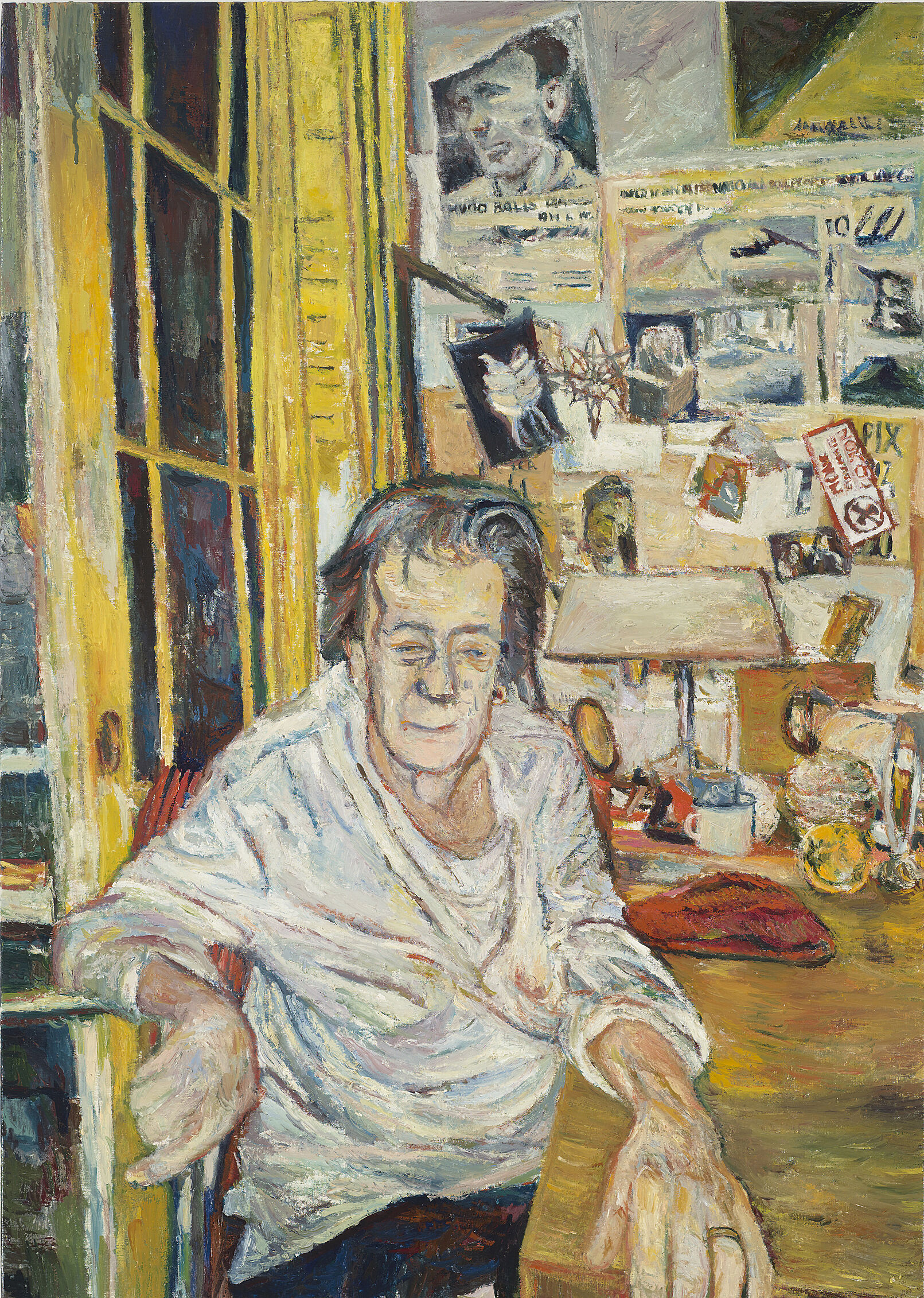 Keith Mayerson, Louise Bourgeois at her Salon, 2008. Oil on linen, 42 × 30in. (106.7 × 76.2 cm). Private collection; courtesy Derek Eller Gallery, New York . © Keith Mayerson. Photograph by Tom Powel Imaging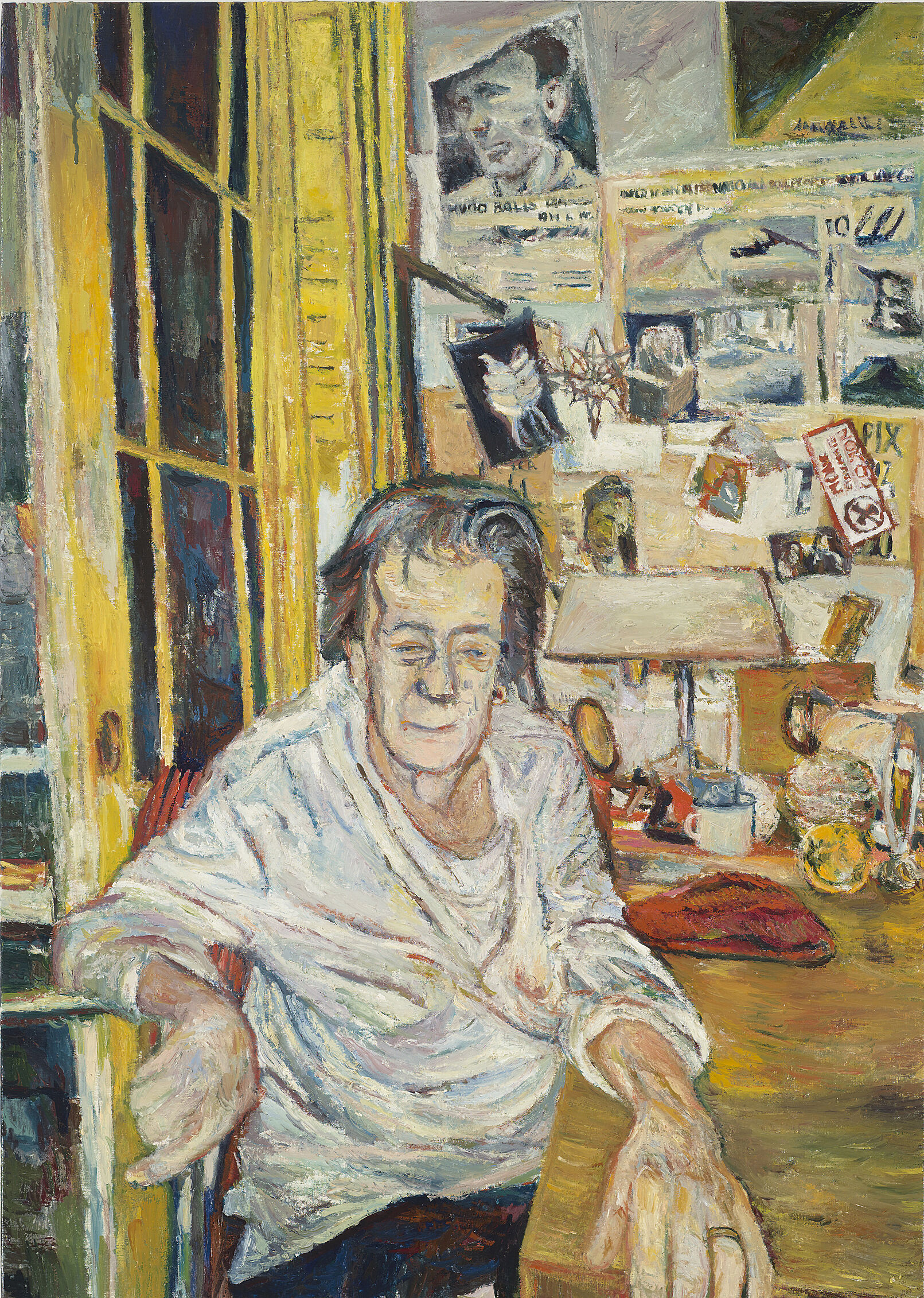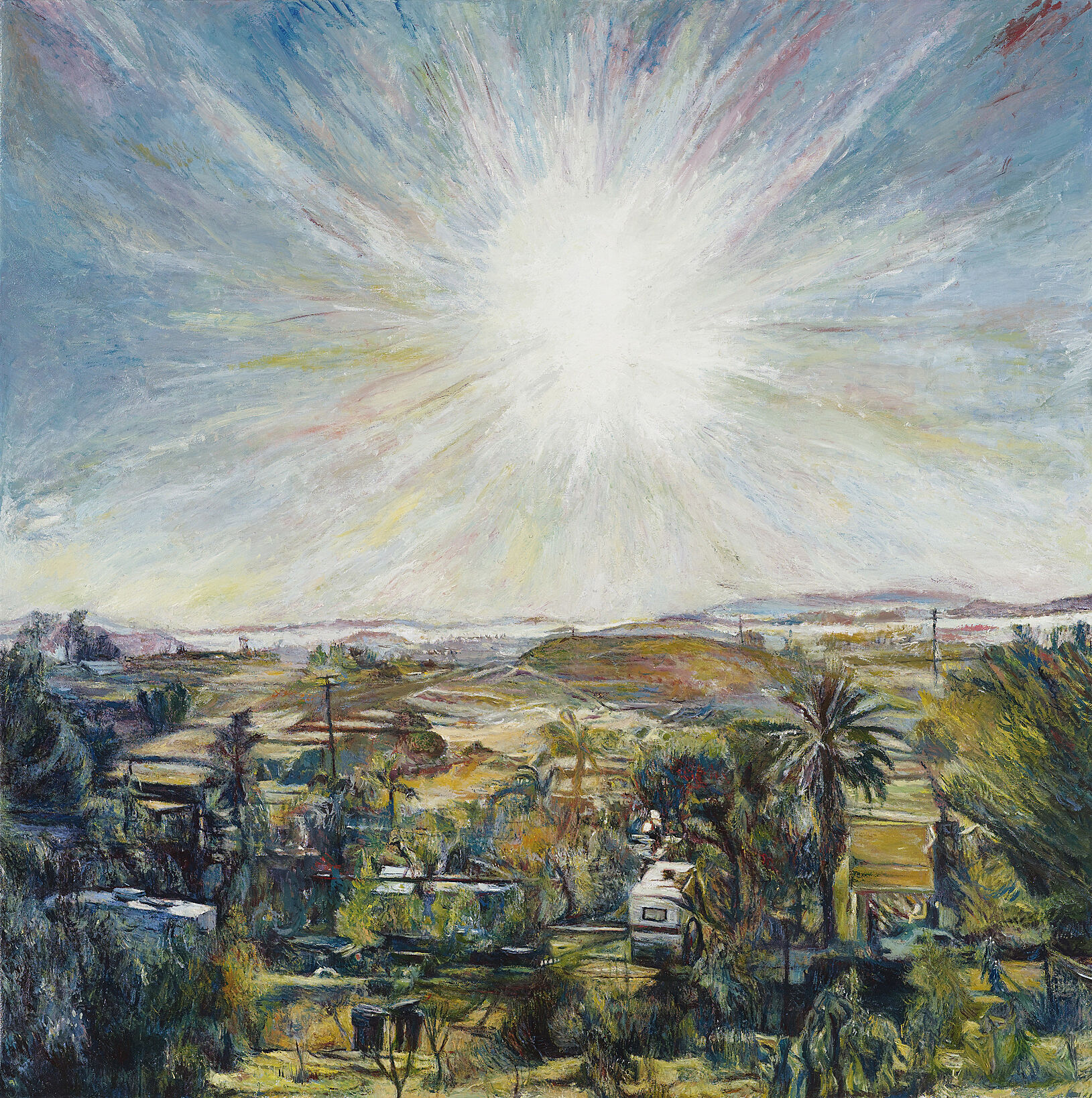 Keith Mayerson, Sunrise over Elsinore, 2011. Oil on linen, 48 × 48in. (121.9 × 121.9 cm).Collection of Joseph Arezone, Cleveland; courtesy SHAHEEN Modern and Contemporary Art, Cleveland. © Keith Mayerson. Photograph by Tom Powel Imaging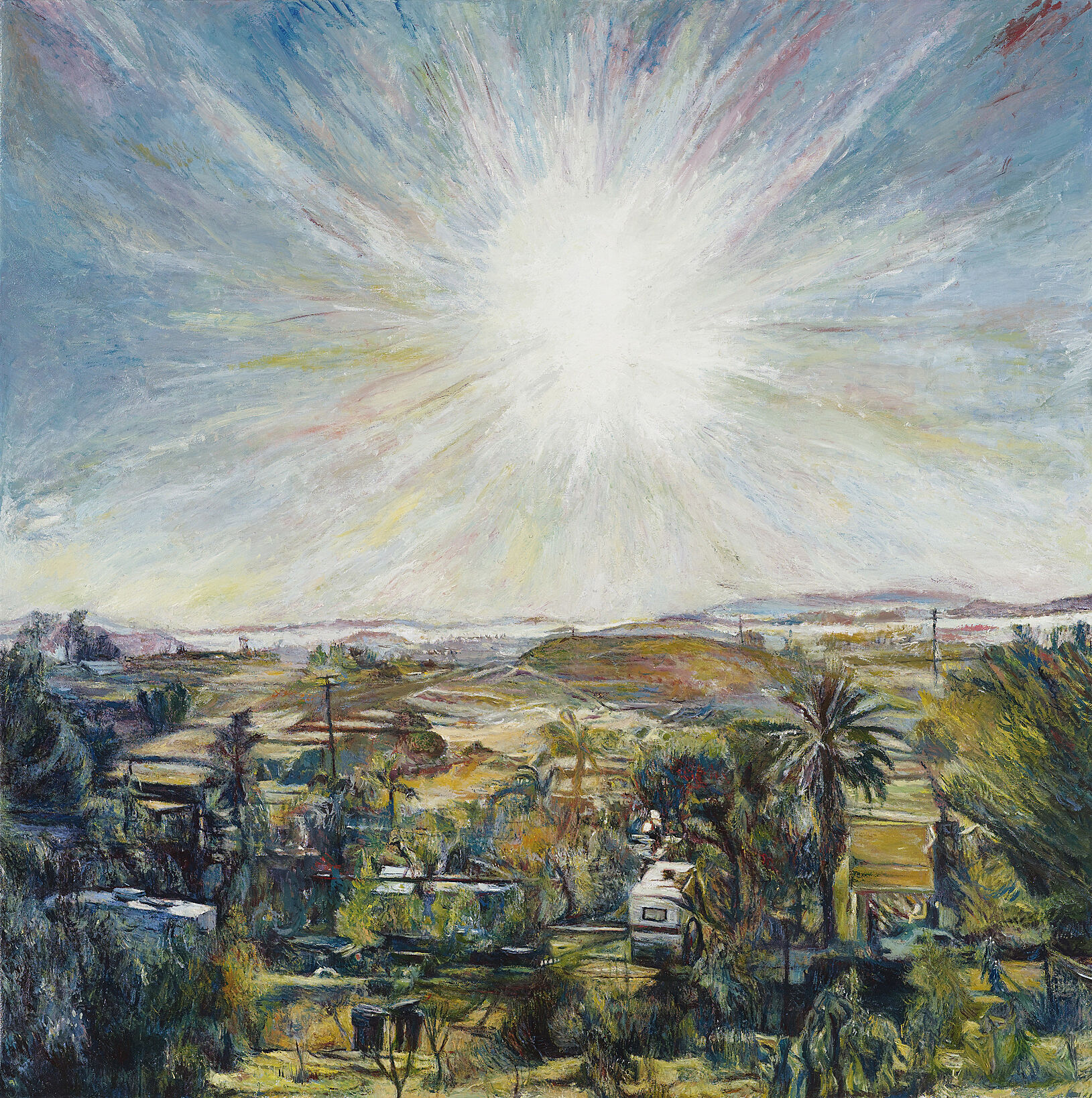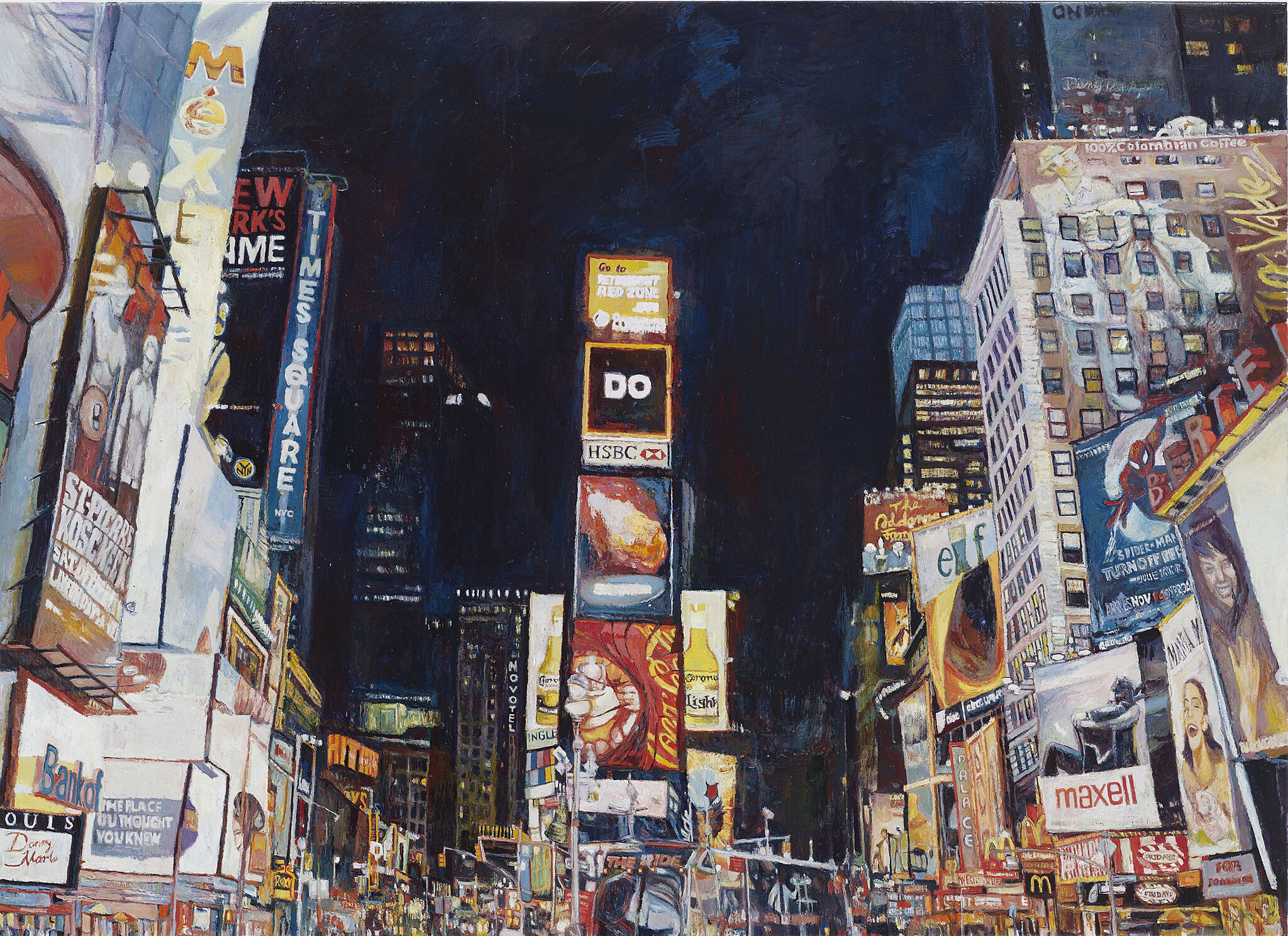 Keith Mayerson, Times Square, 2011. Oil on linen, 48 × 66 in. (121.9 × 167.6 cm). Private collection, Cleveland; courtesy SHAHEENModern and Contemporary Art, Cleveland. © Keith Mayerson. Photograph by Tom Powel Imaging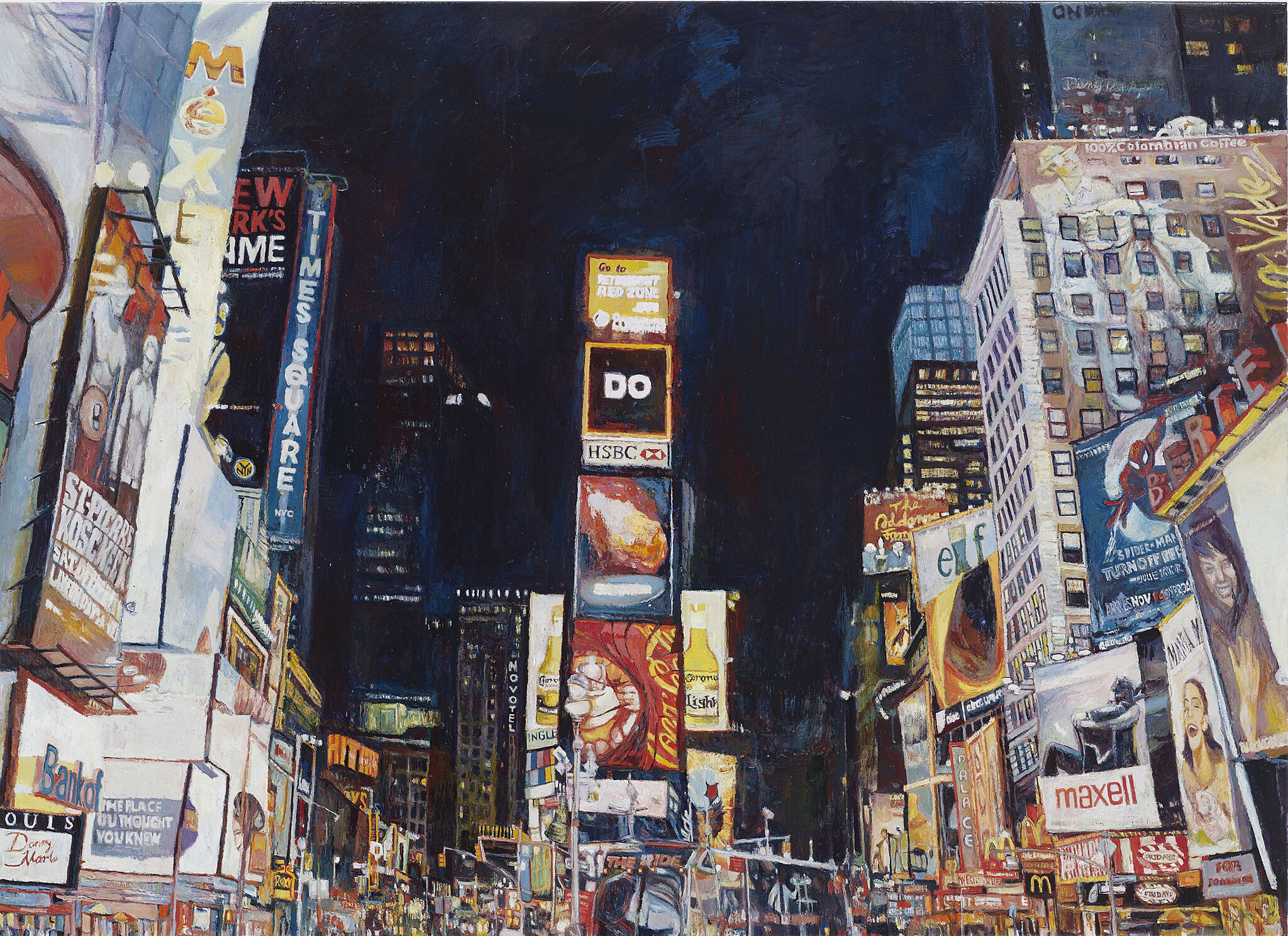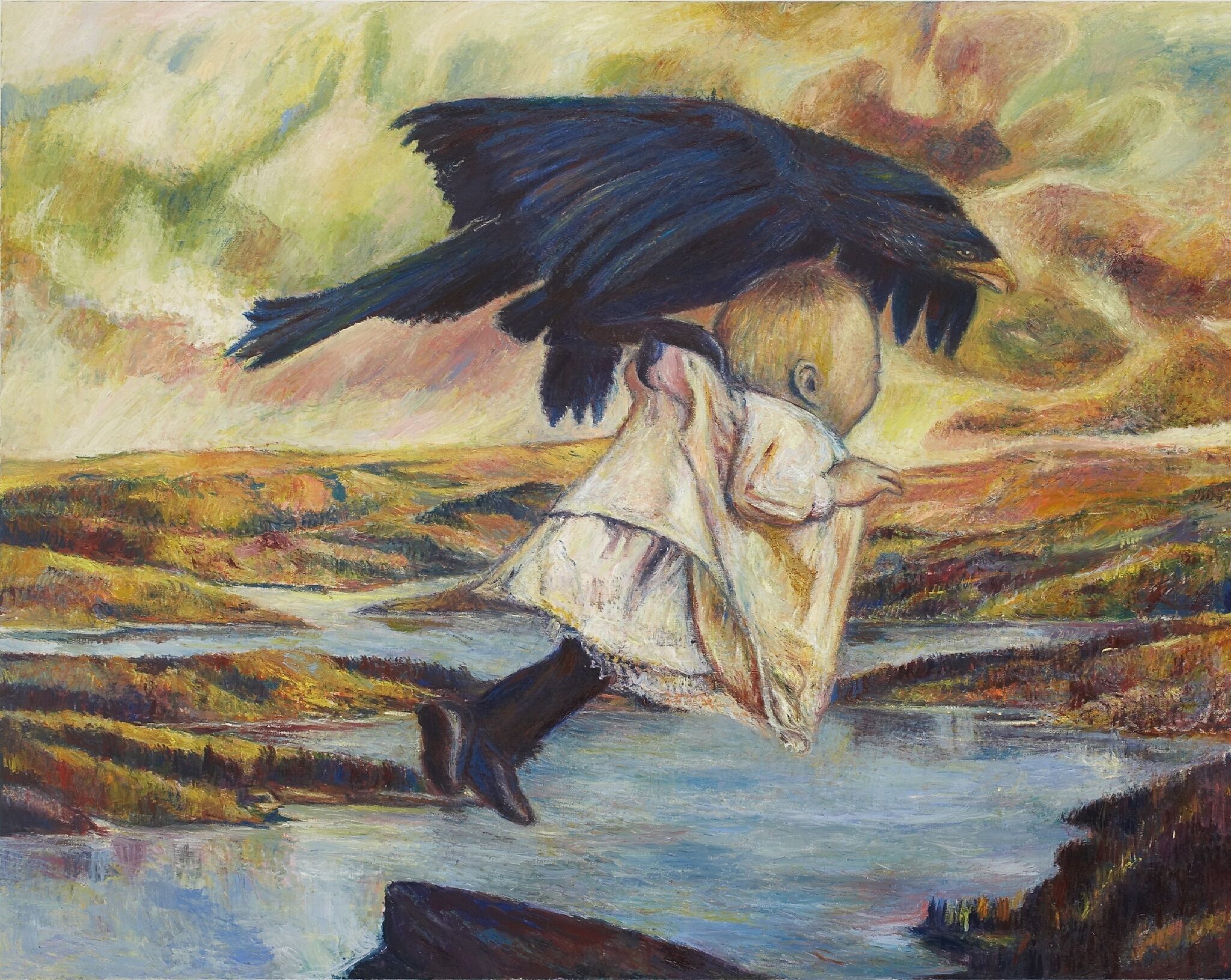 Keith Mayerson, The Abduction of Ganymede (Rescued from Eagle's Nest), 2006. Oil on linen, 48 1/2 × 61in. (123.2 × 154.9 cm). Collection of the artist; courtesy Derek Eller Gallery, New York. © Keith Mayerson. Photograph by Tom Powel Imaging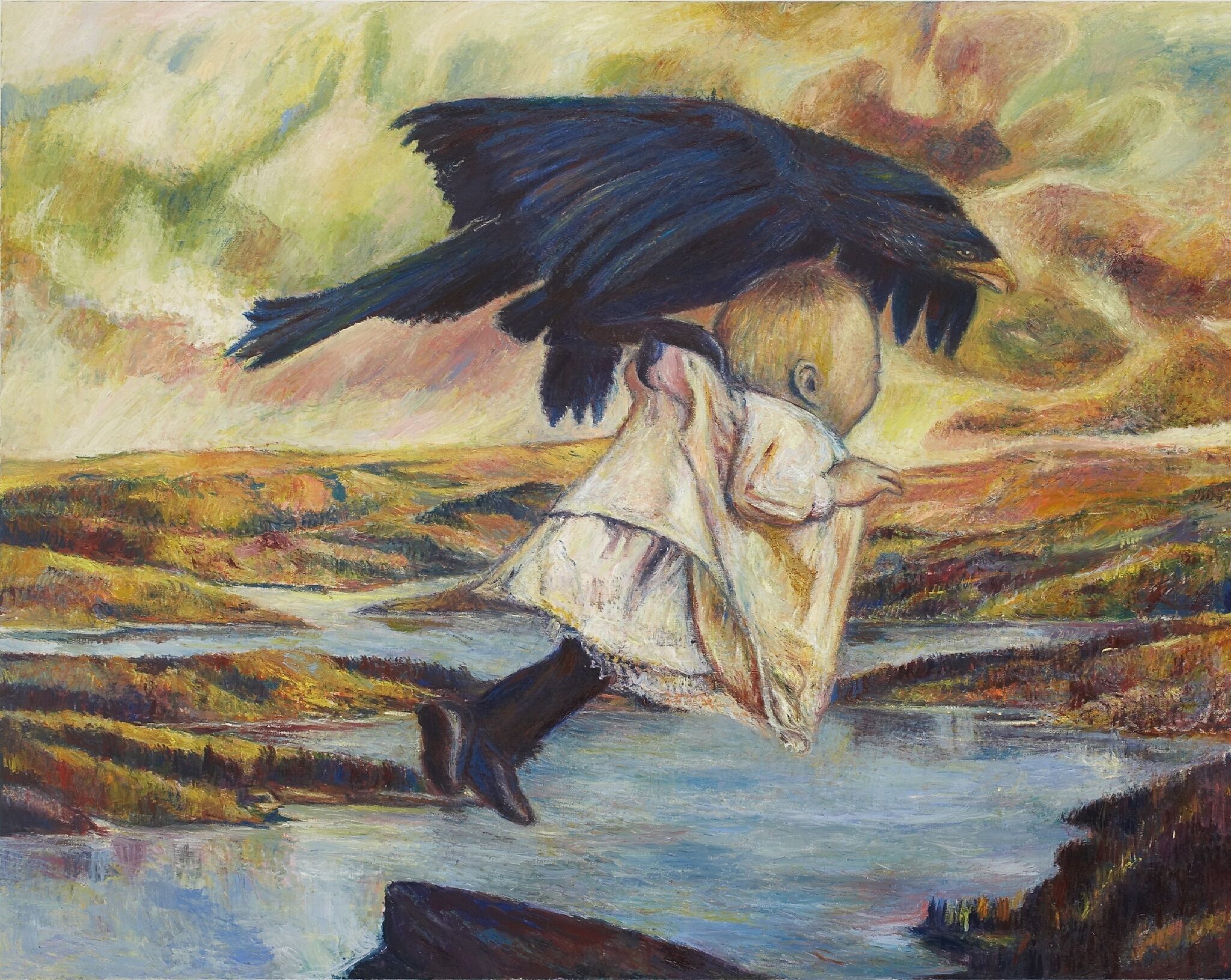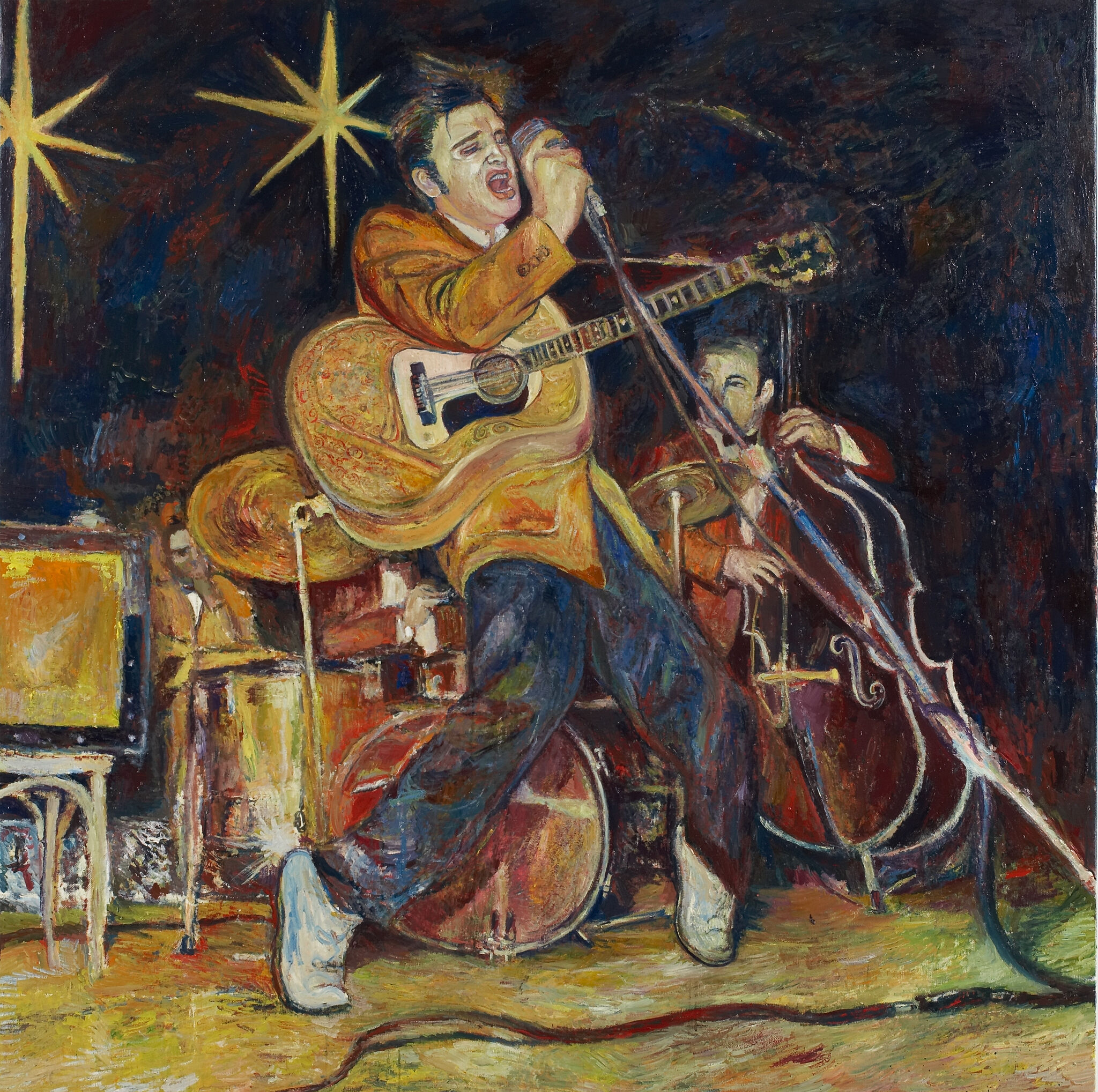 Keith Mayerson, Elvis '56, 2006. Oil on linen, 60 × 60 in. (152.4 × 152.4 cm). Collection of Alison Katz Wolfson. © Keith Mayerson. Photograph by Tom Powel Imaging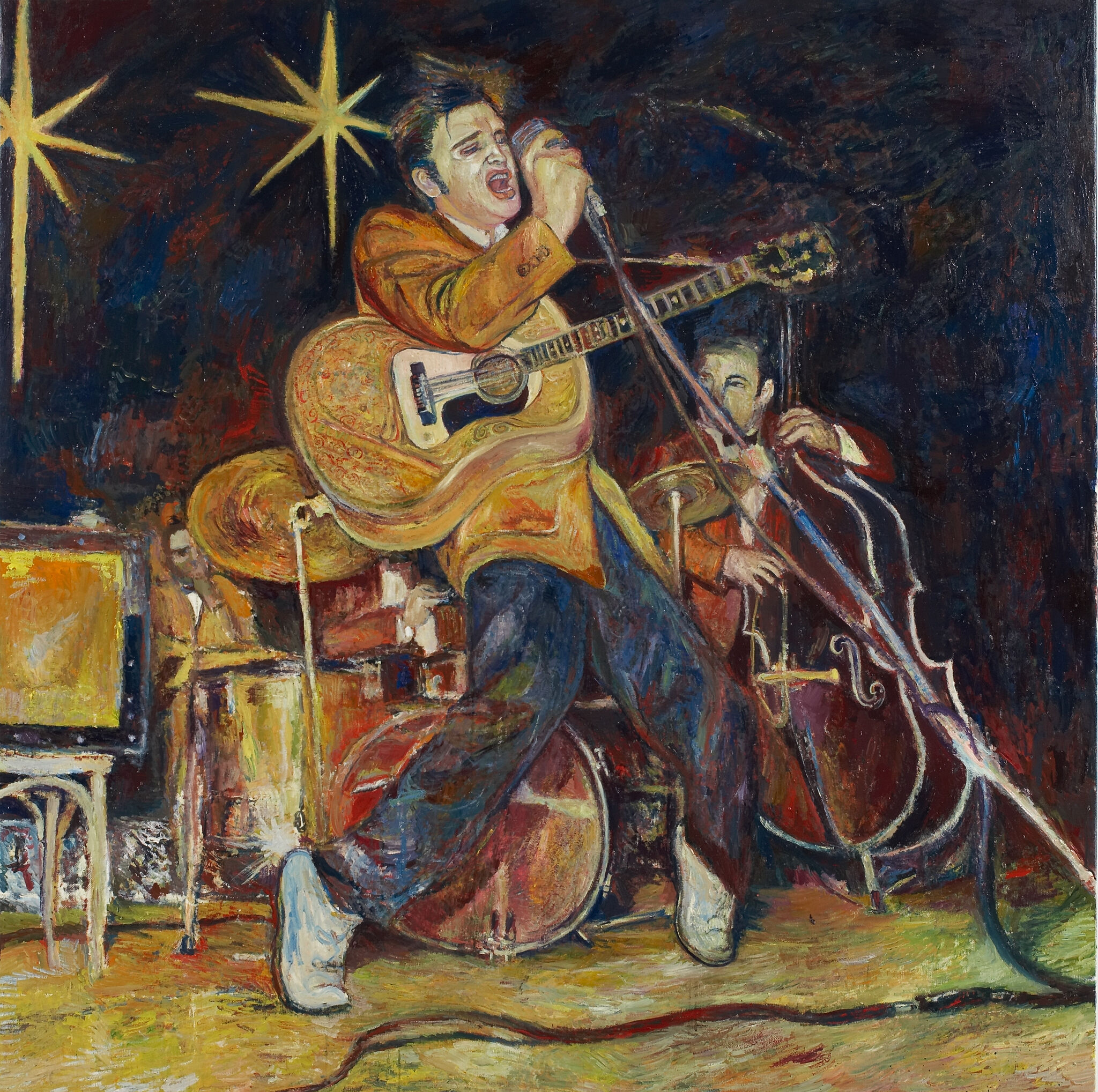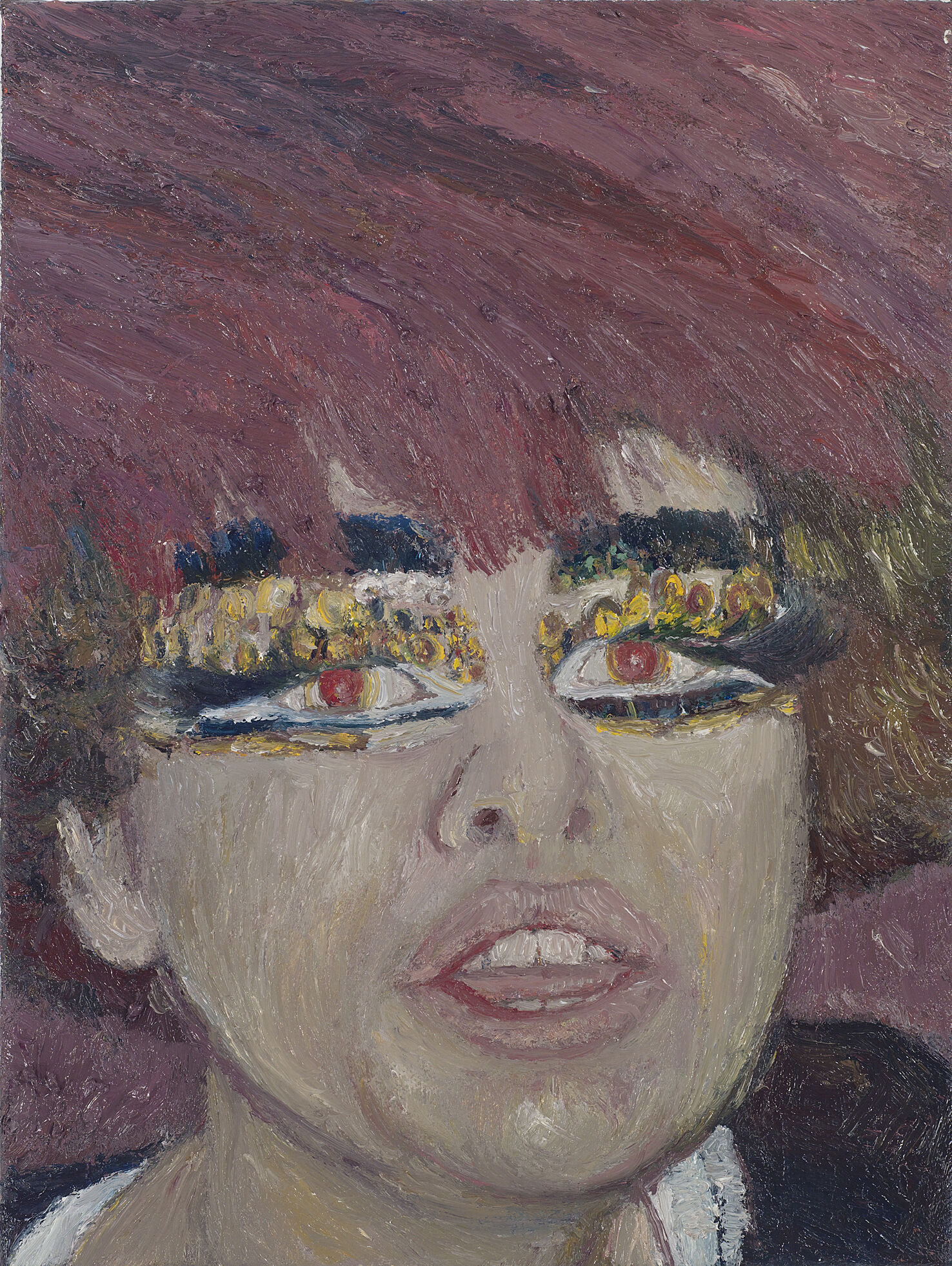 Keith Mayerson, Backstage at Dior, 2008. Oil on linen, 12 × 9 in. (30.5 × 22.9 cm). Private collection. © Keith Mayerson. Photograph by Tom Powel Imaging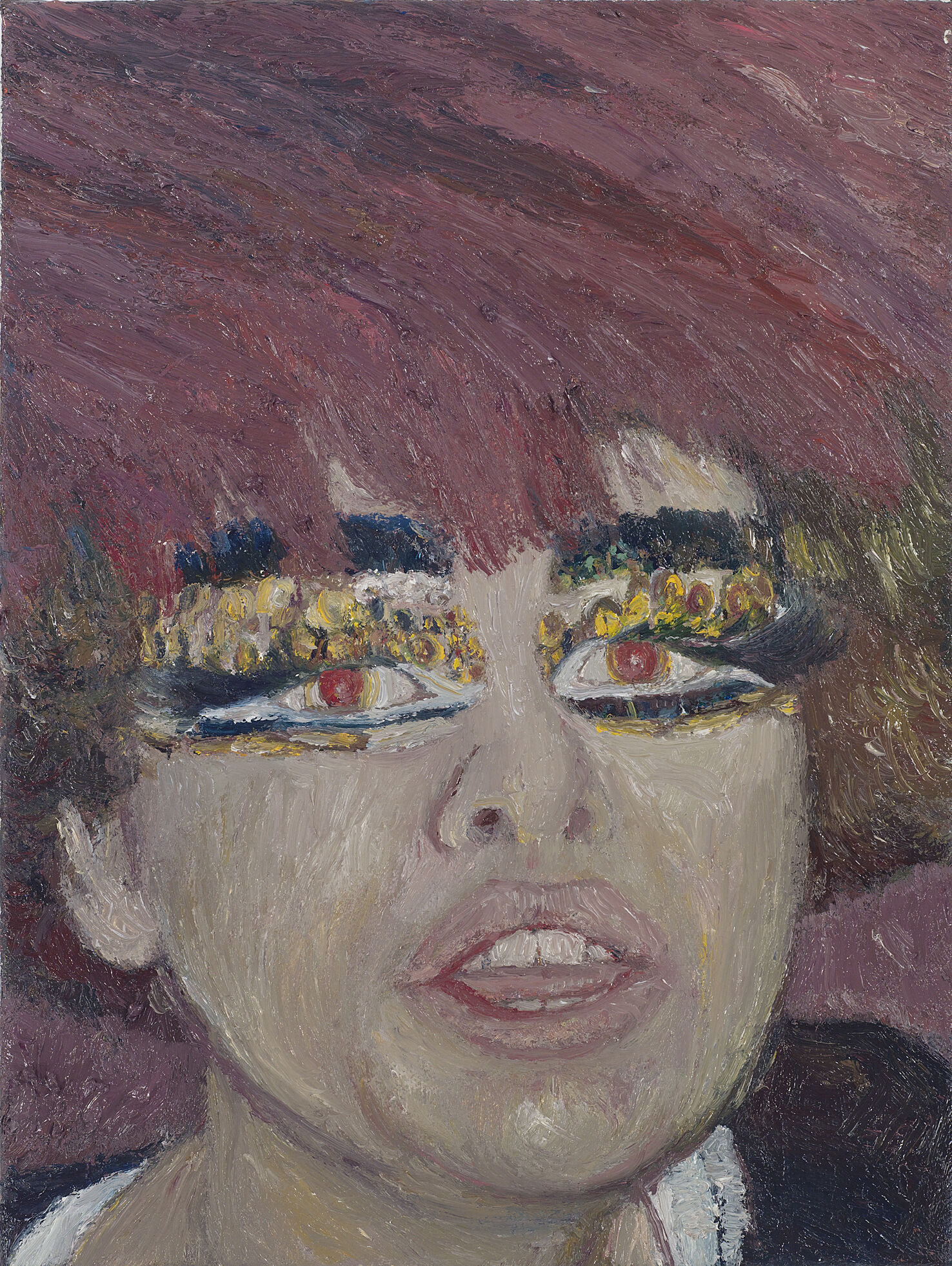 Keith Mayerson, Model in Pink, 2009. Oil on linen, 16 × 12in. (40.6 × 30.5 cm). Collection of Brett and Karen Shaheen, Cleveland; courtesy SHAHEEN Modern and Contemporary Art, Cleveland. © Keith Mayerson. Photograph by Tom Powel Imaging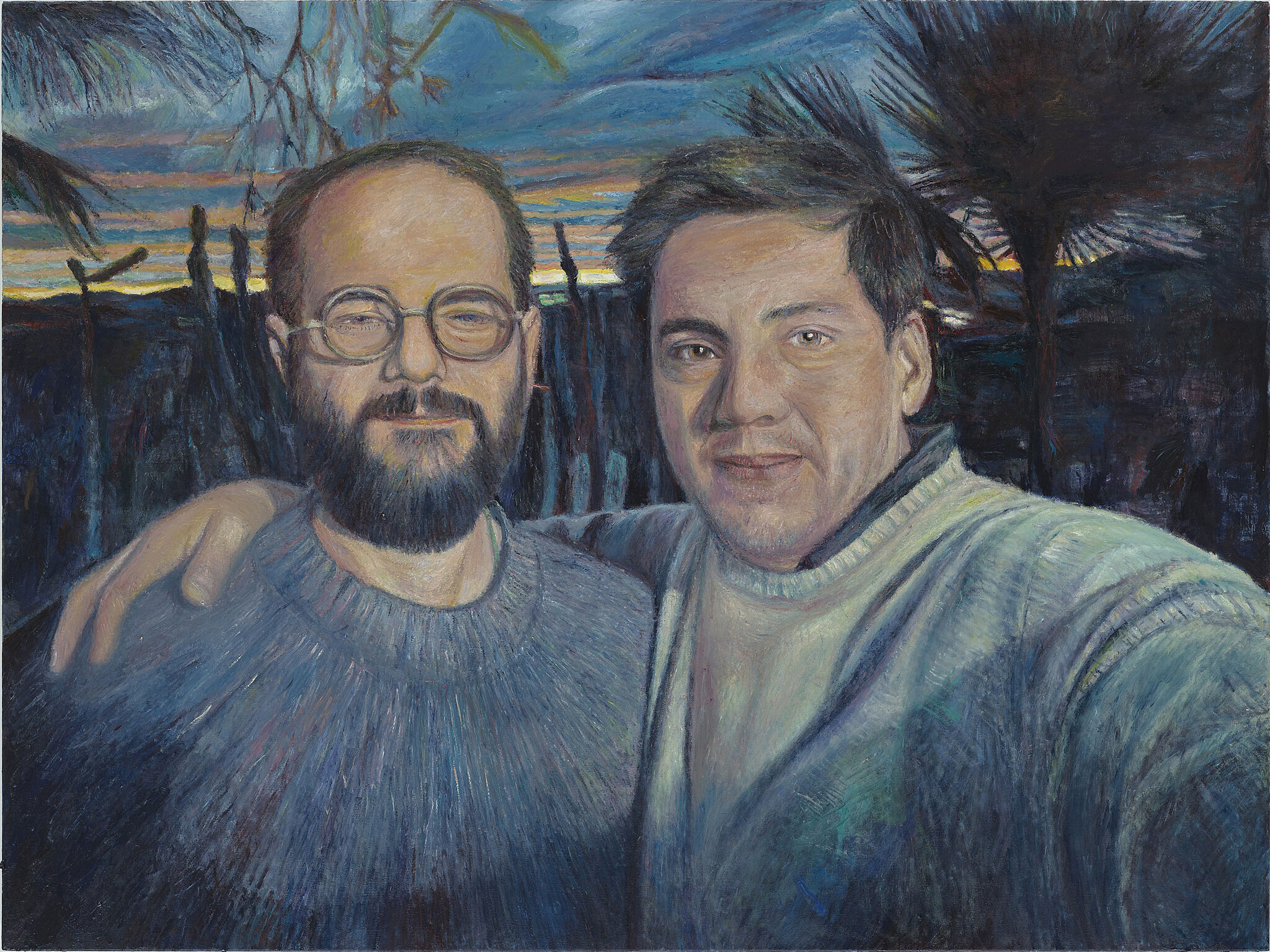 Keith Mayerson, Husbands (Andrew and I), 2011. Oil on linen, 36 × 48 in. (91.4 × 121.9 cm). Collection of the artist; courtesy Derek Eller Gallery, New York. © Keith Mayerson. Photograph by Tom Powel Imaging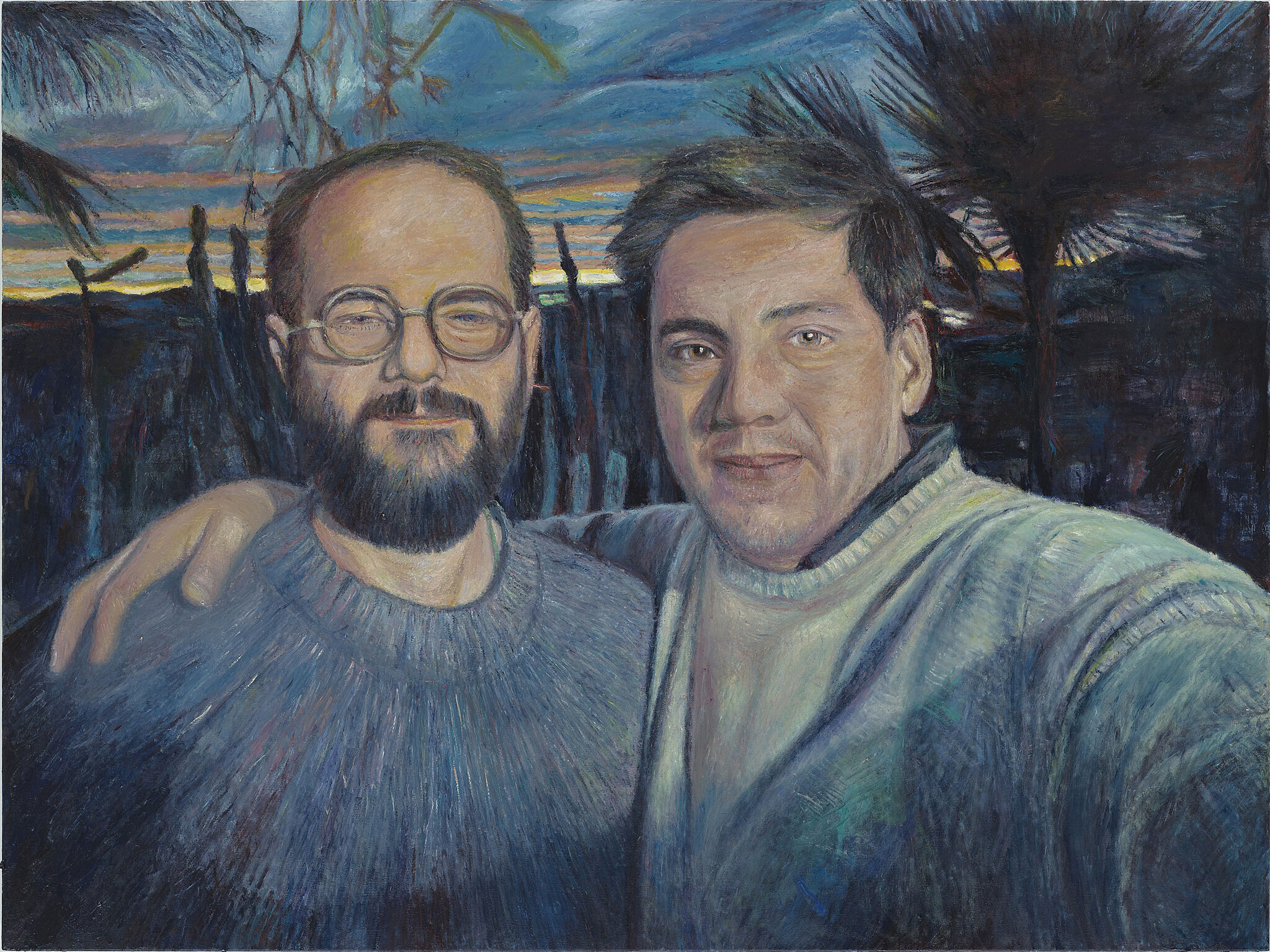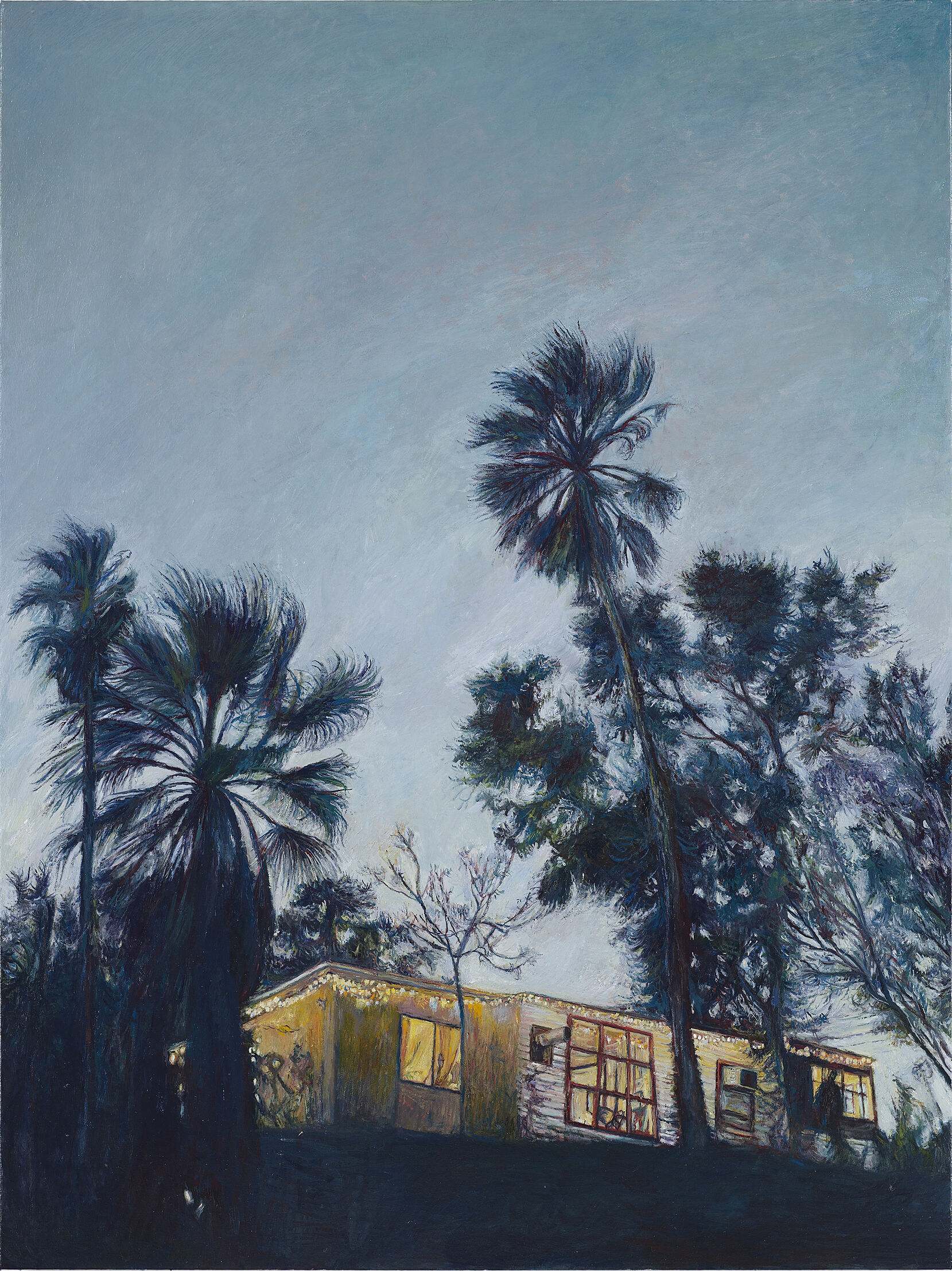 Keith Mayerson, Night Cabin, 2011. Oil on linen, 48 × 36 in. (121.9 × 91.4 cm). Collection of Lawrence and Judith Howard. © Keith Mayerson. Photograph by Tom Powel Imaging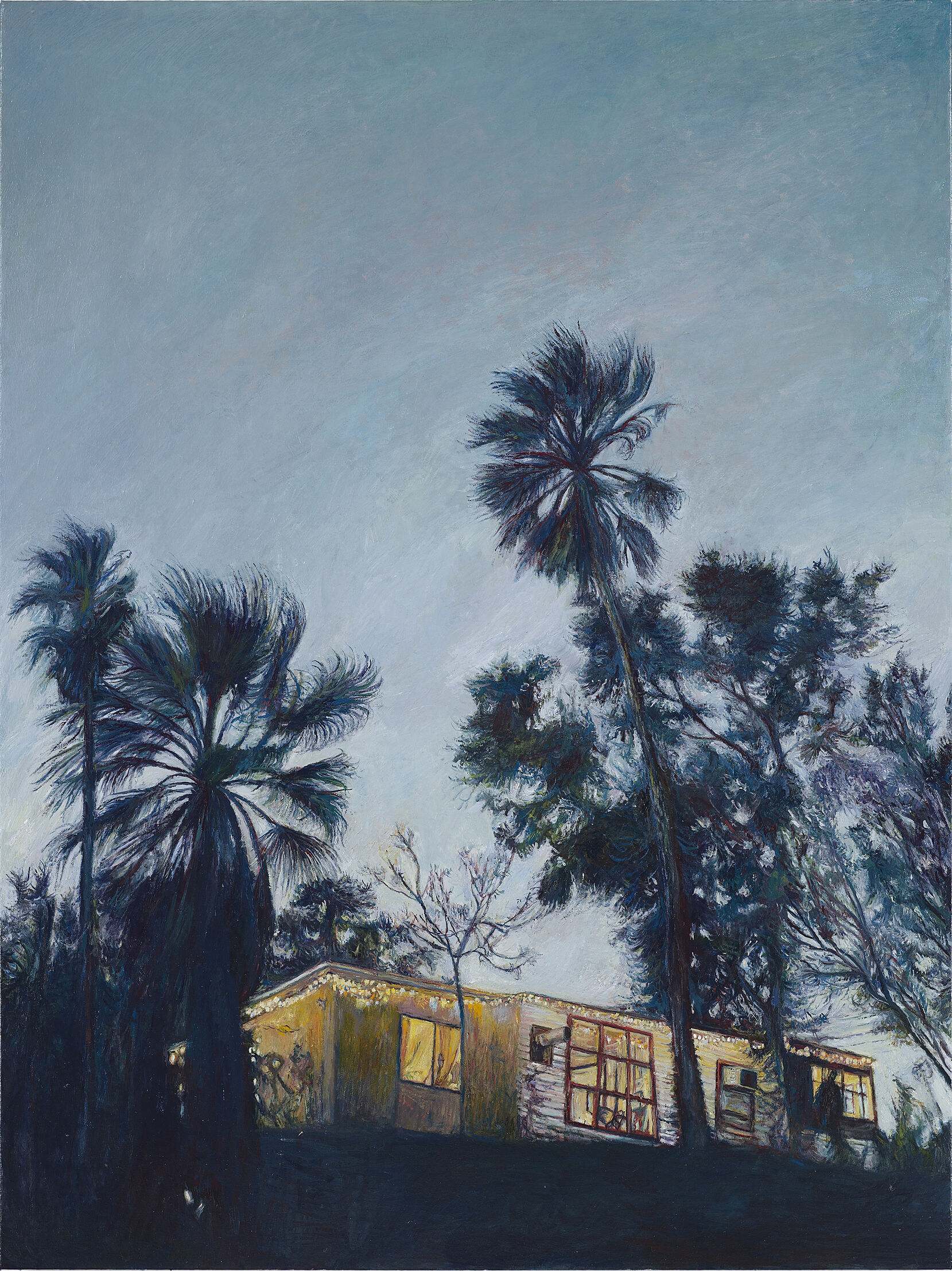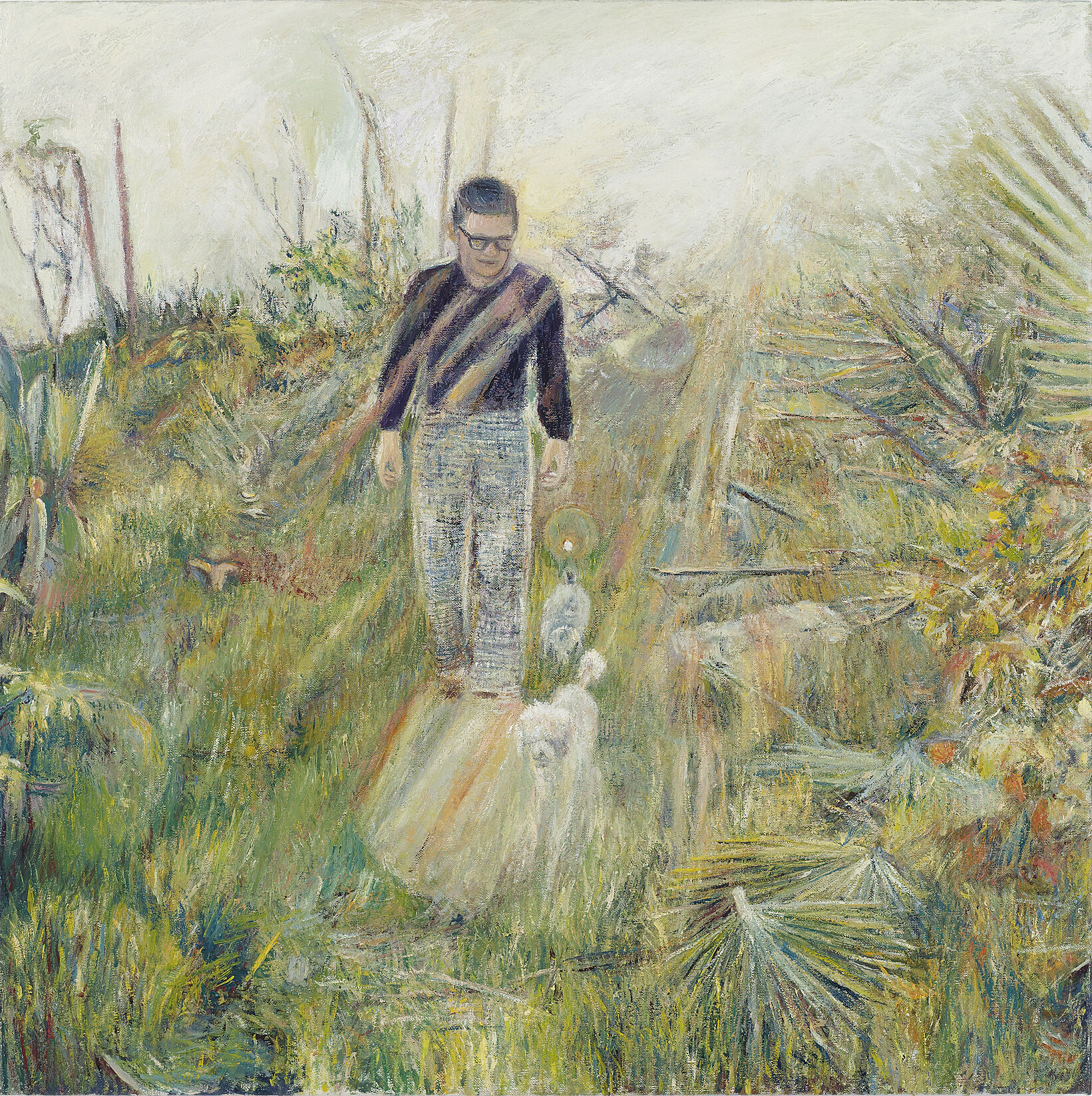 Keith Mayerson, Radiant Landscape (with Andrew and the Dogs), 2011. Oil on linen, 26 × 26 in. (66 × 66 cm). Collection of Carole Server and Oliver Frankel. © Keith Mayerson. Photograph by Tom Powel Imaging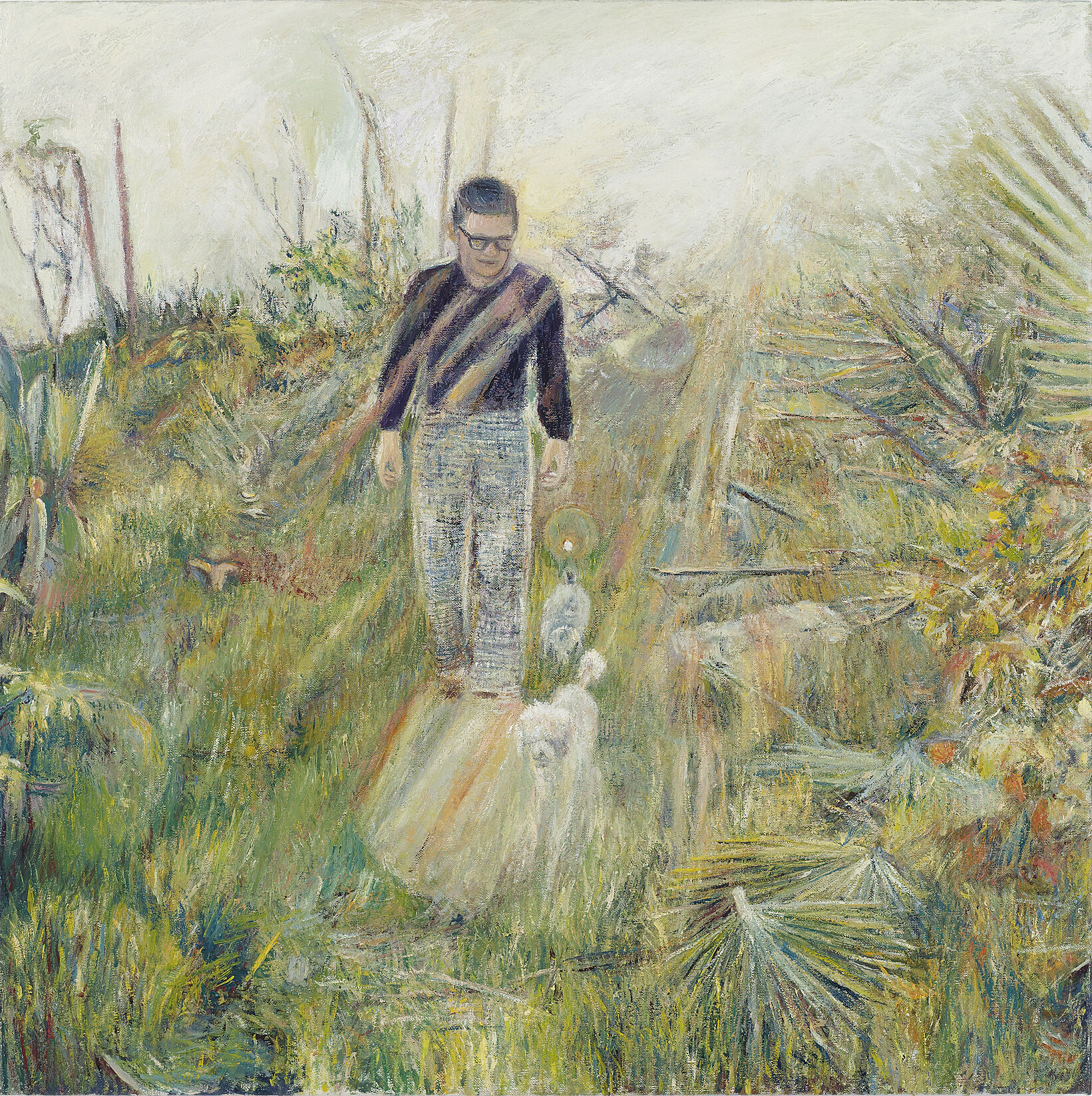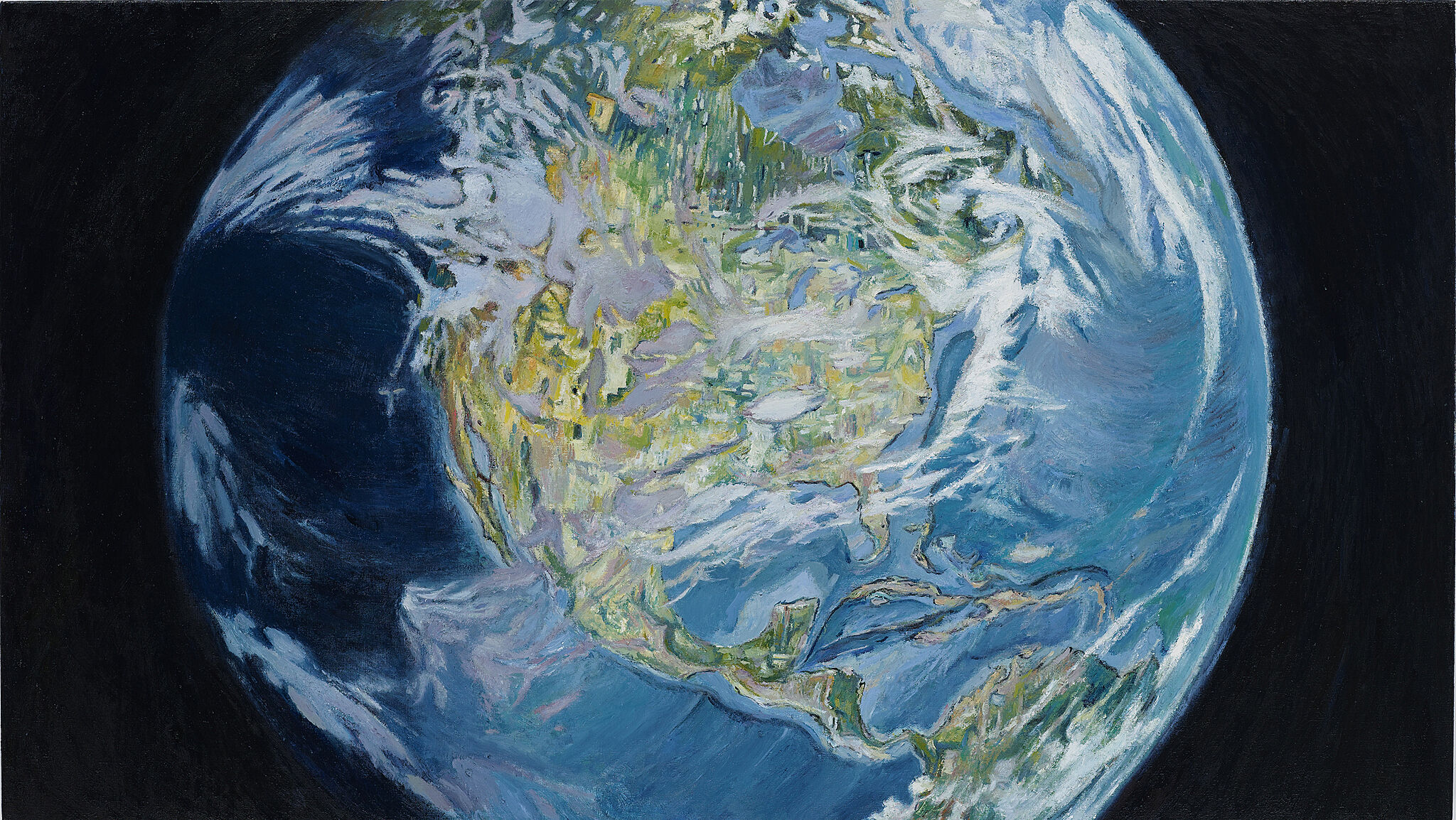 Keith Mayerson, North America from Space, 2012. Oil on linen, 26 × 46in. (66 × 116.8 cm). Collection of the artist; courtesy Derek Eller Gallery, New York. © Keith Mayerson. Photograph by Tom Powel Imaging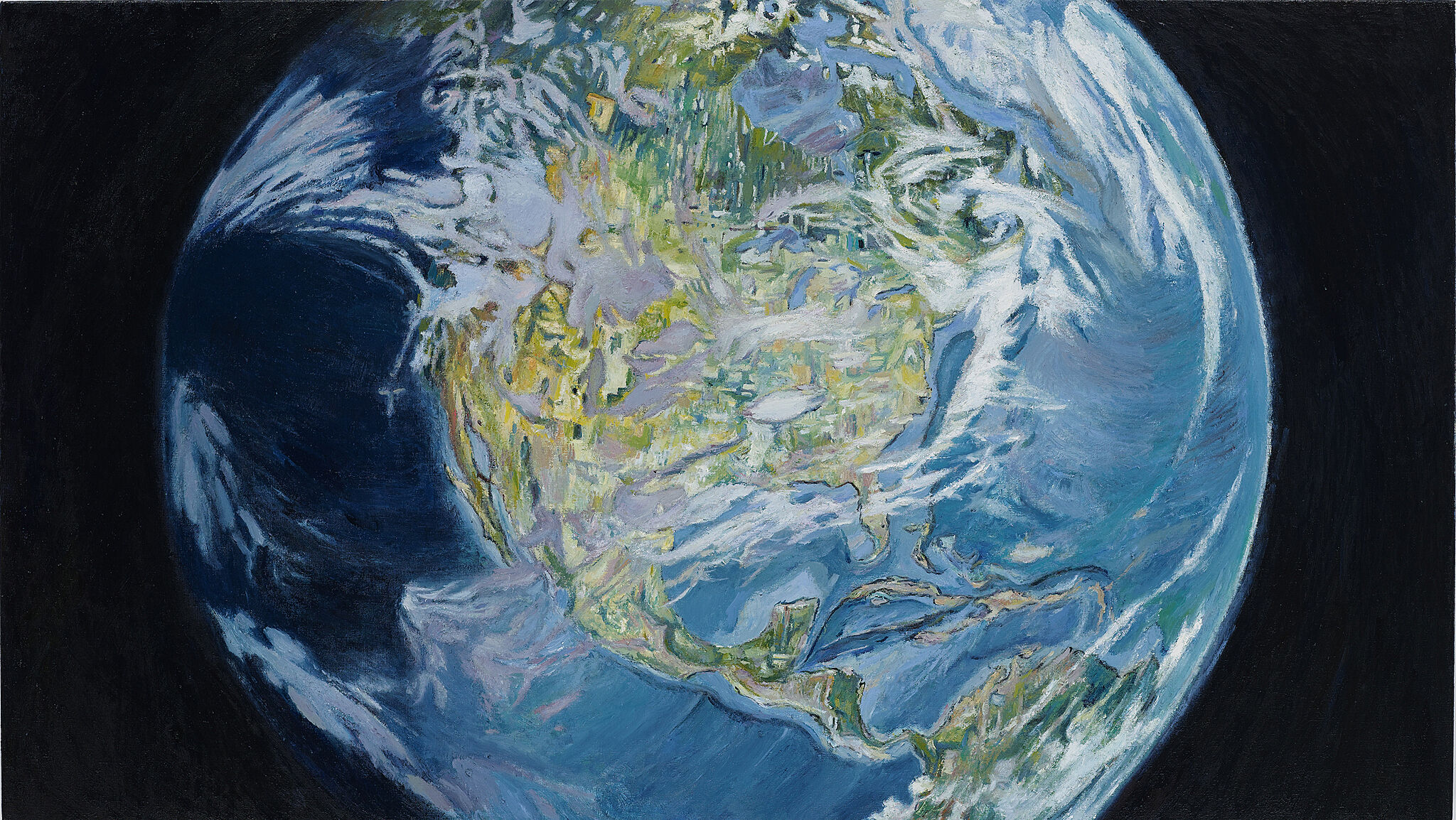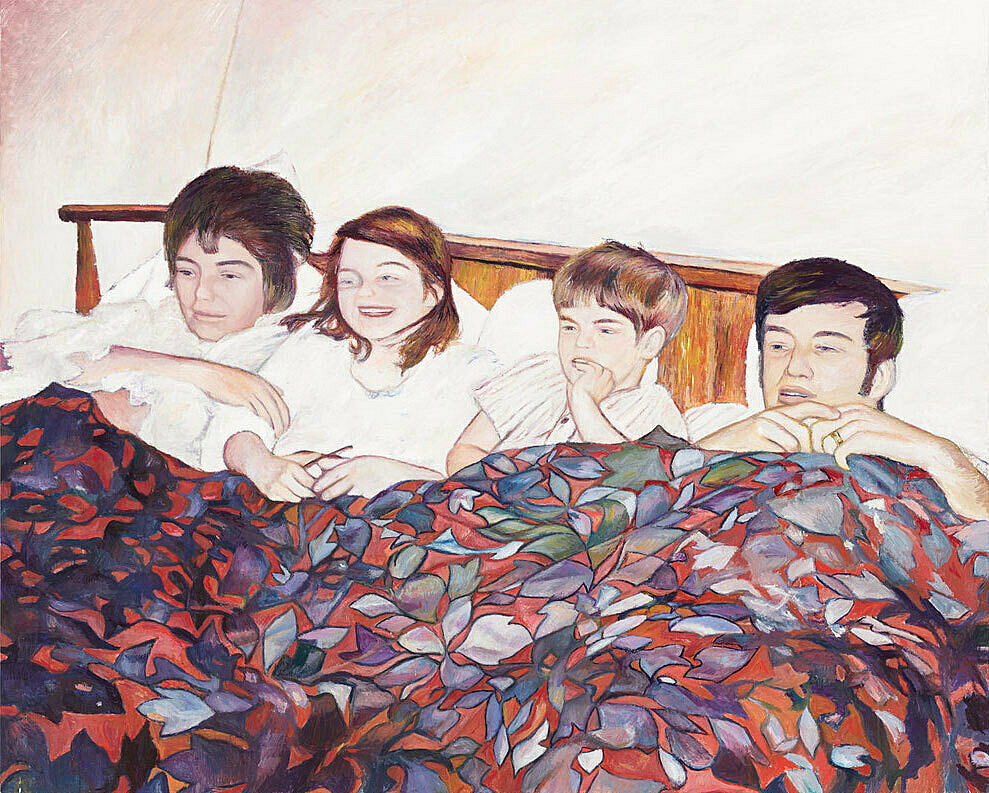 Keith Mayerson (b. 1966), My Family, 2013. Oil on linen, 56 x 70 in. © Keith Mayerson; courtesy the artist and Derek Eller Gallery, NY. Photograph by Tom Powel Imaging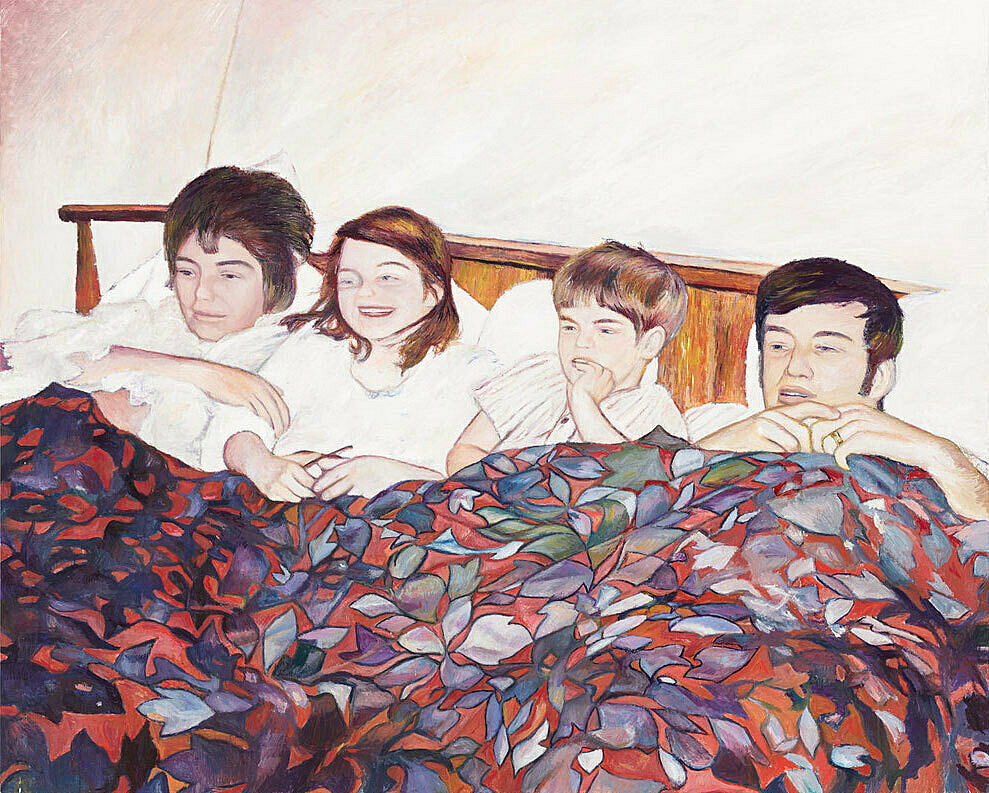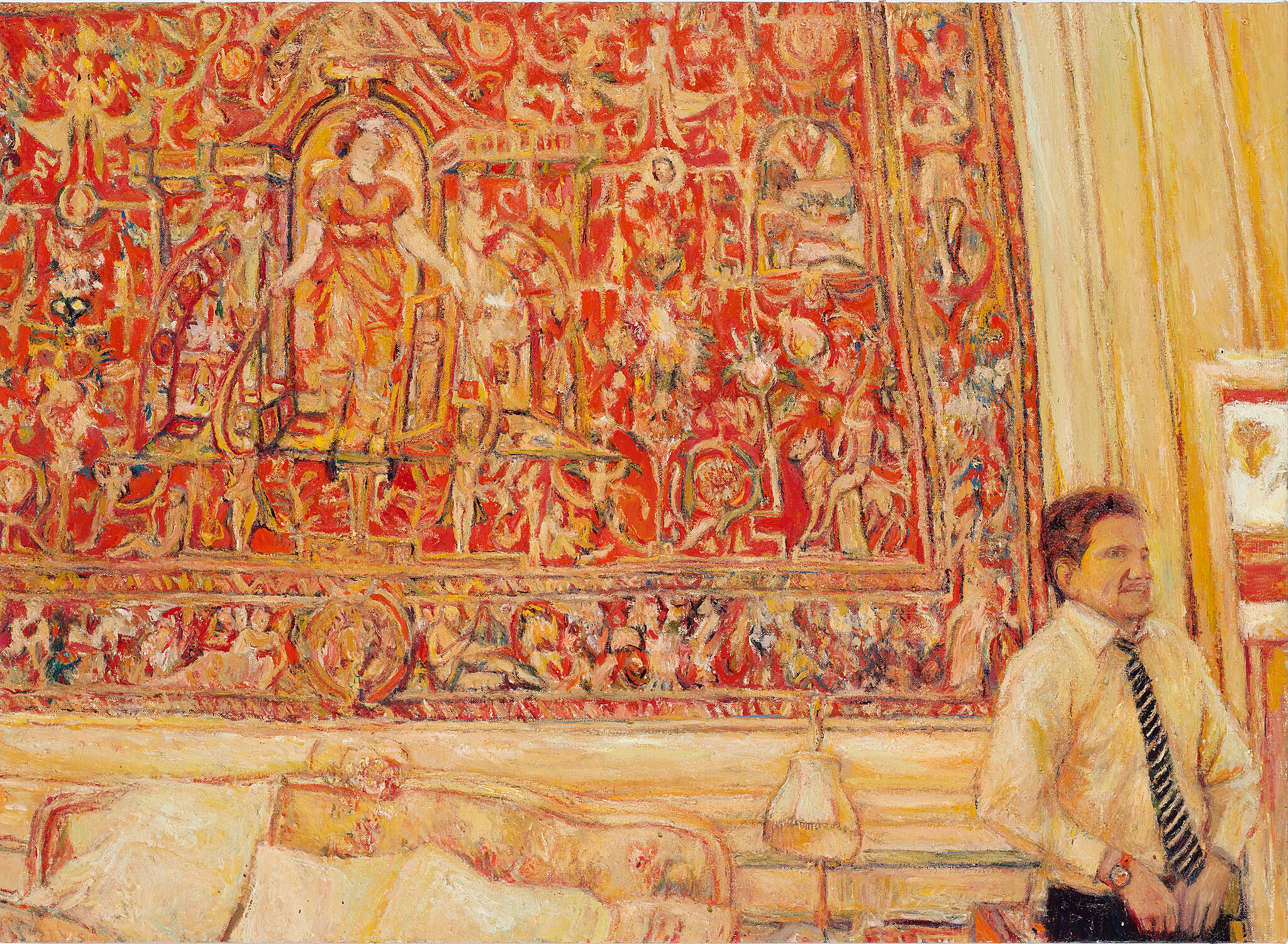 Keith Mayerson, Andrew in the Proust Room on Our 40th Birthdays, 2010. Oil on linen, 22 × 30 in. (55.9 × 76.2 cm). Private collection. © Keith Mayerson. Photograph by Tom Powel Imaging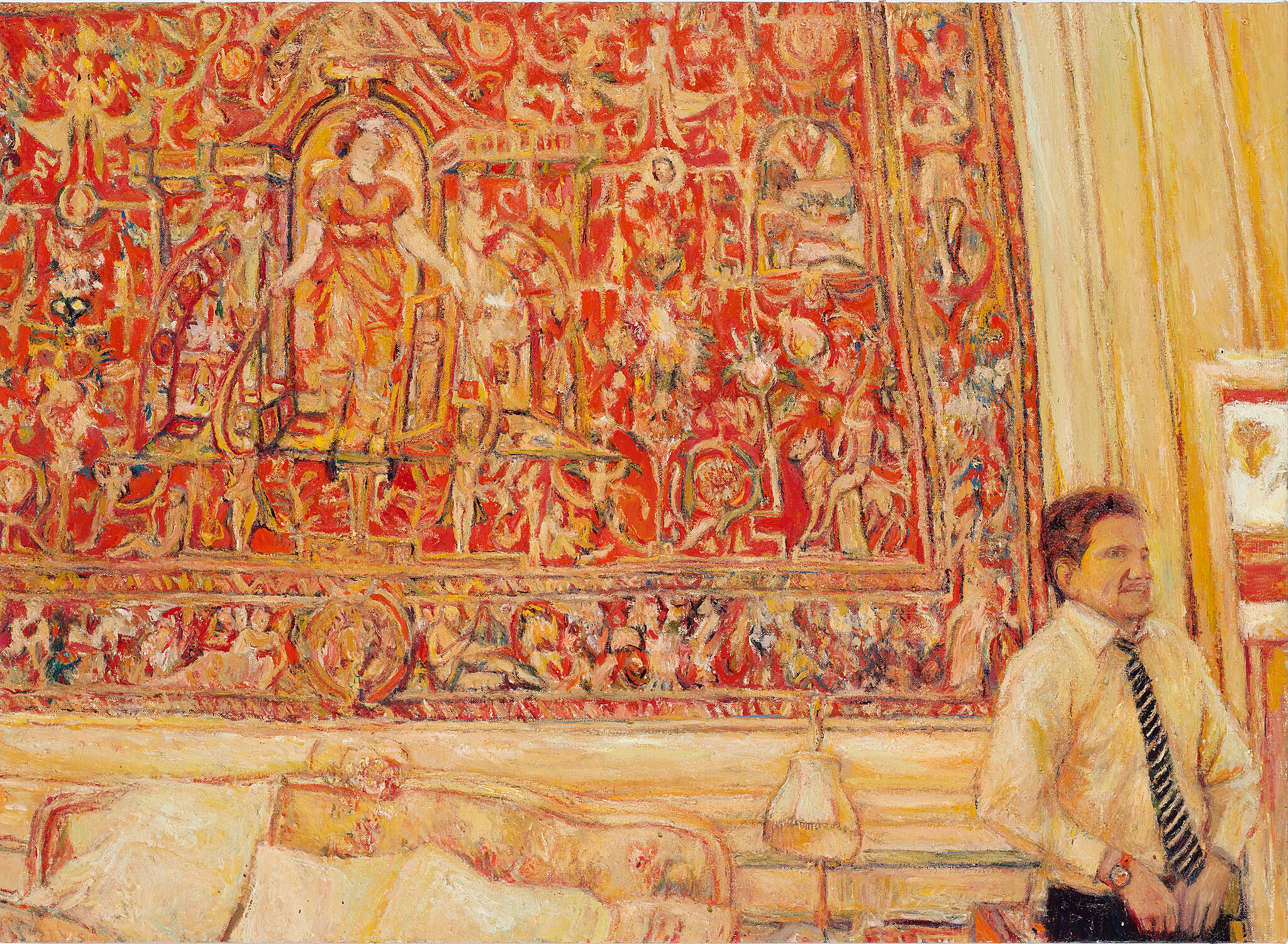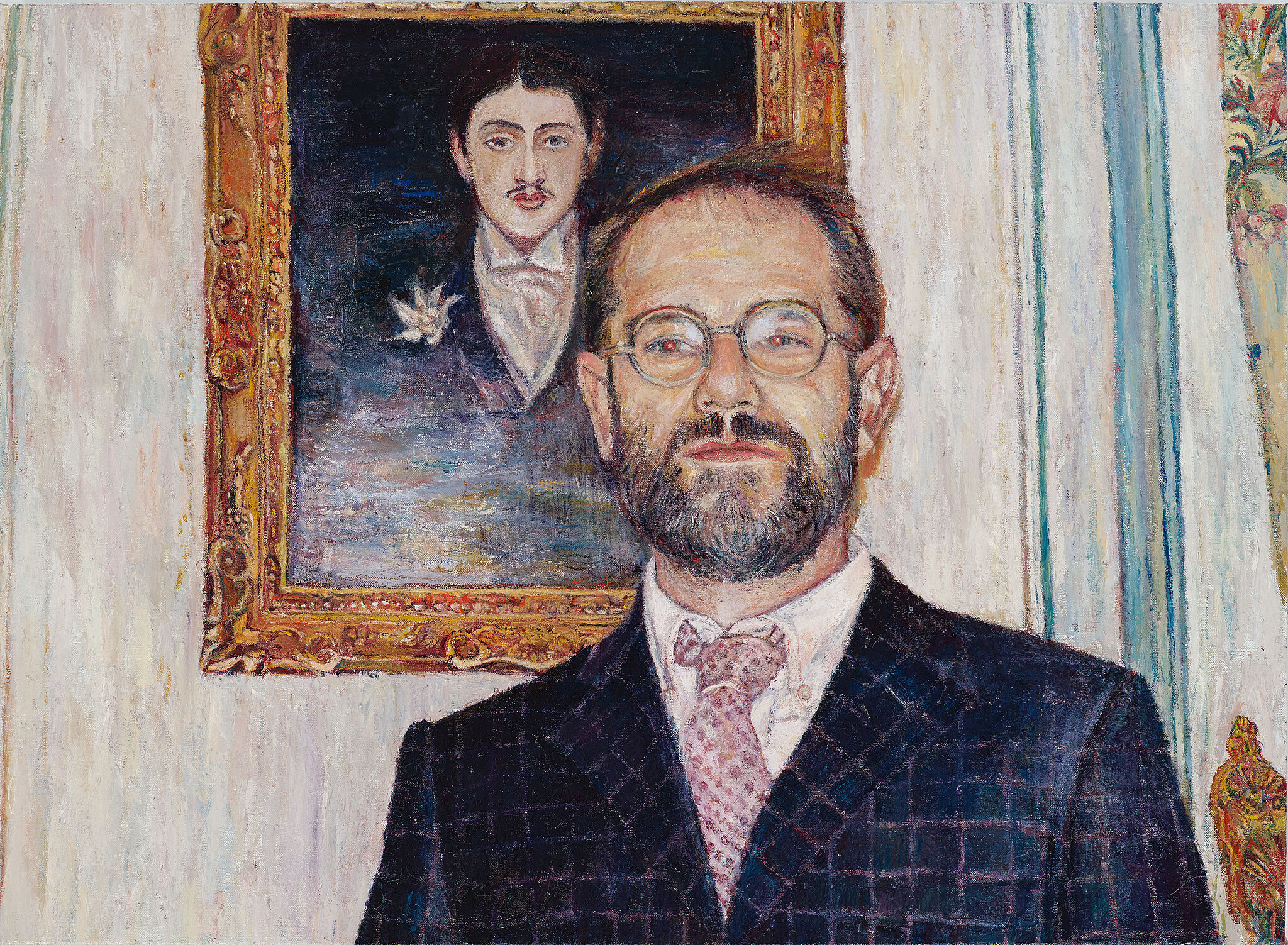 Keith Mayerson, Me in the Proust Room for Our 40th Birthdays, 2010. Oil on linen, 22 × 30 in. (55.9 × 76.2 cm). Collection of Irena Hochman. © Keith Mayerson. Photograph by Tom Powel Imaging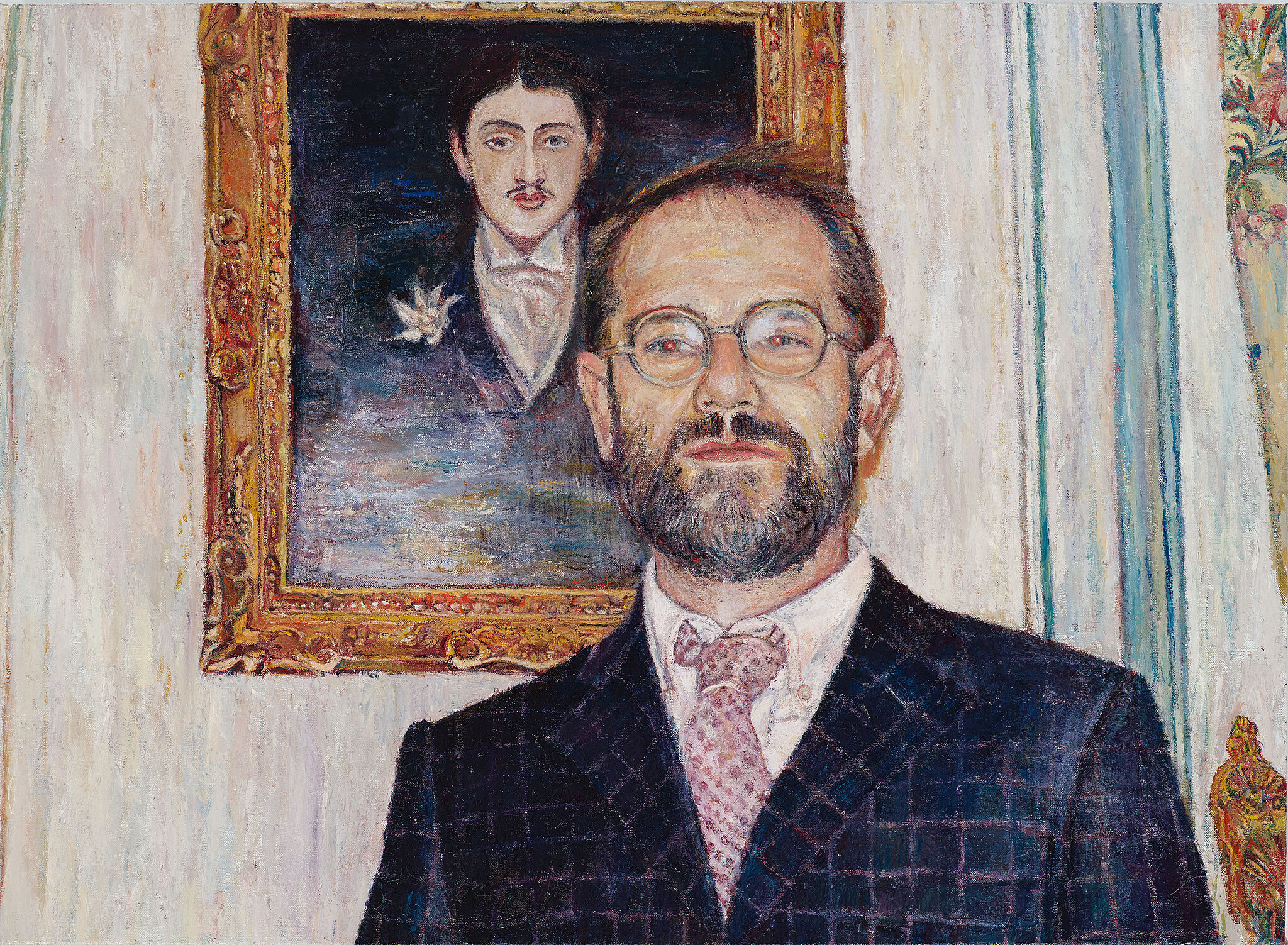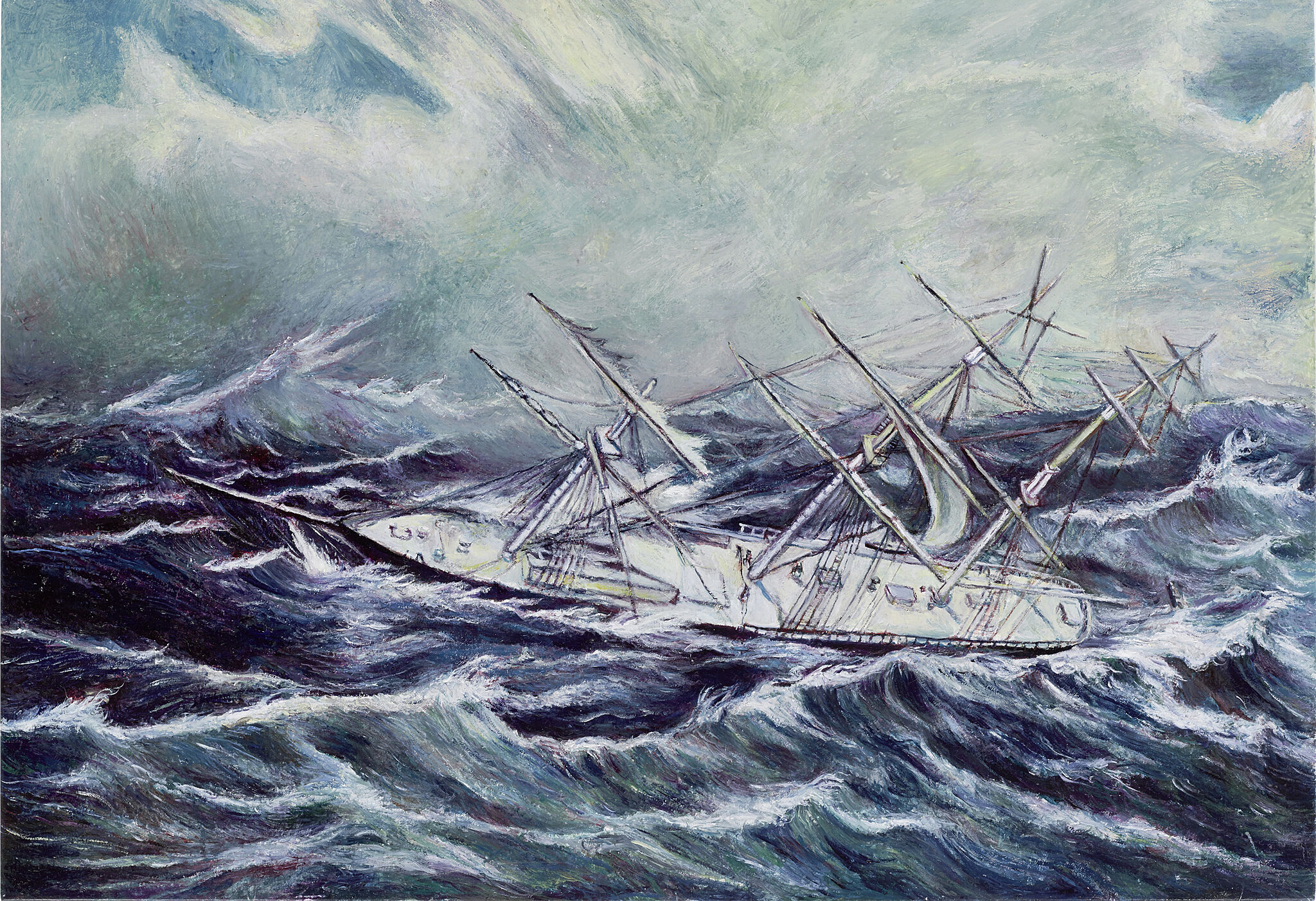 Keith Mayerson, Clipper Ship "Comet", 2007-2008. Oil on linen, 26 × 38 in. (66 × 96.5 cm). Private collection; courtesy Derek Eller Gallery, New York. © Keith Mayerson. Photograph by Tom Powel Imaging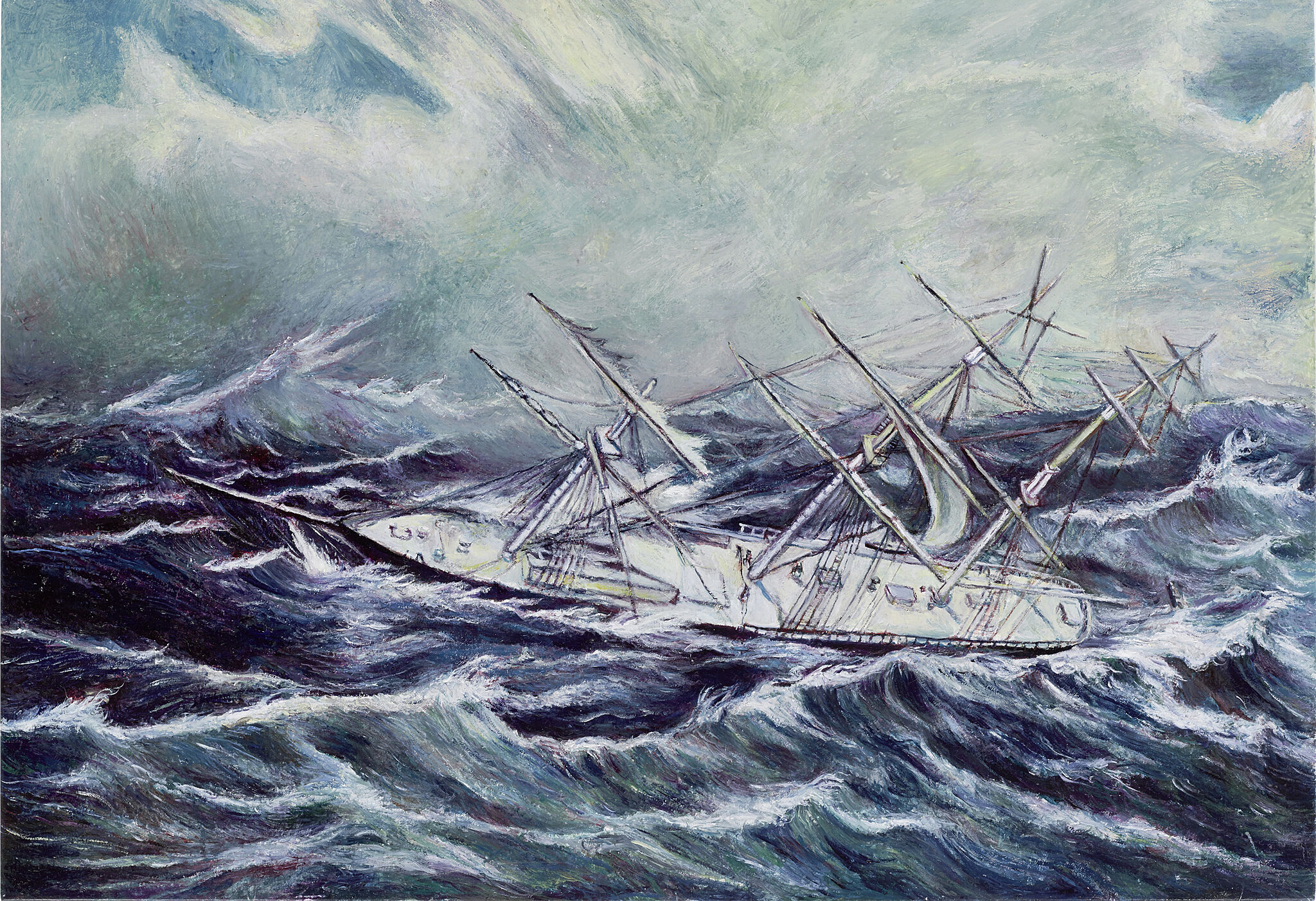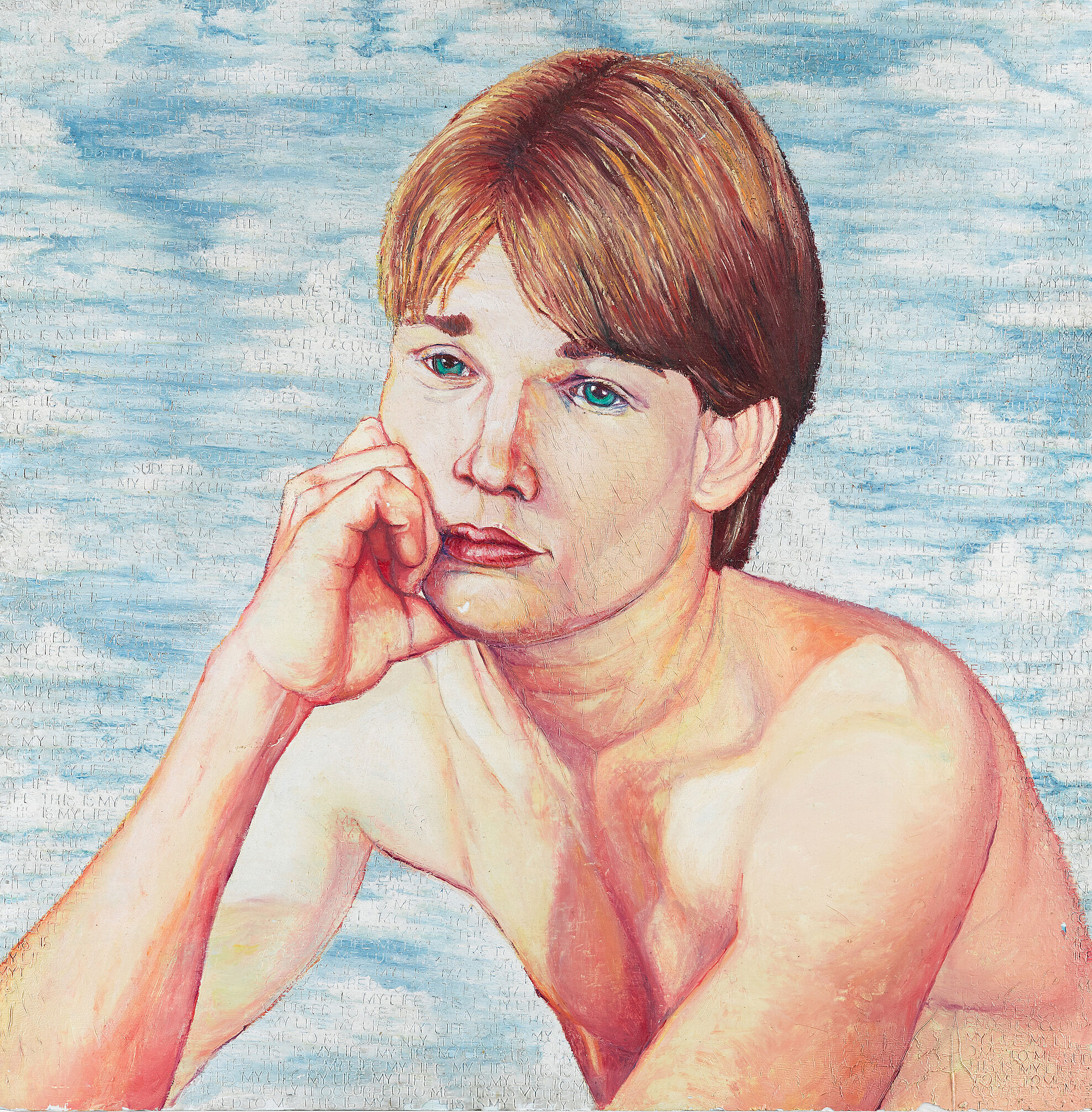 Keith Mayerson, Blue boy (Ty Cashe), 1991. Oil and wax on wood, 28 × 28in. (71.1 × 71.1 cm). Collection of the artist; courtesy Derek Eller Gallery, New York. © Keith Mayerson. Photograph by Tom Powel Imaging