Somehow Somewhere No One Is Wrong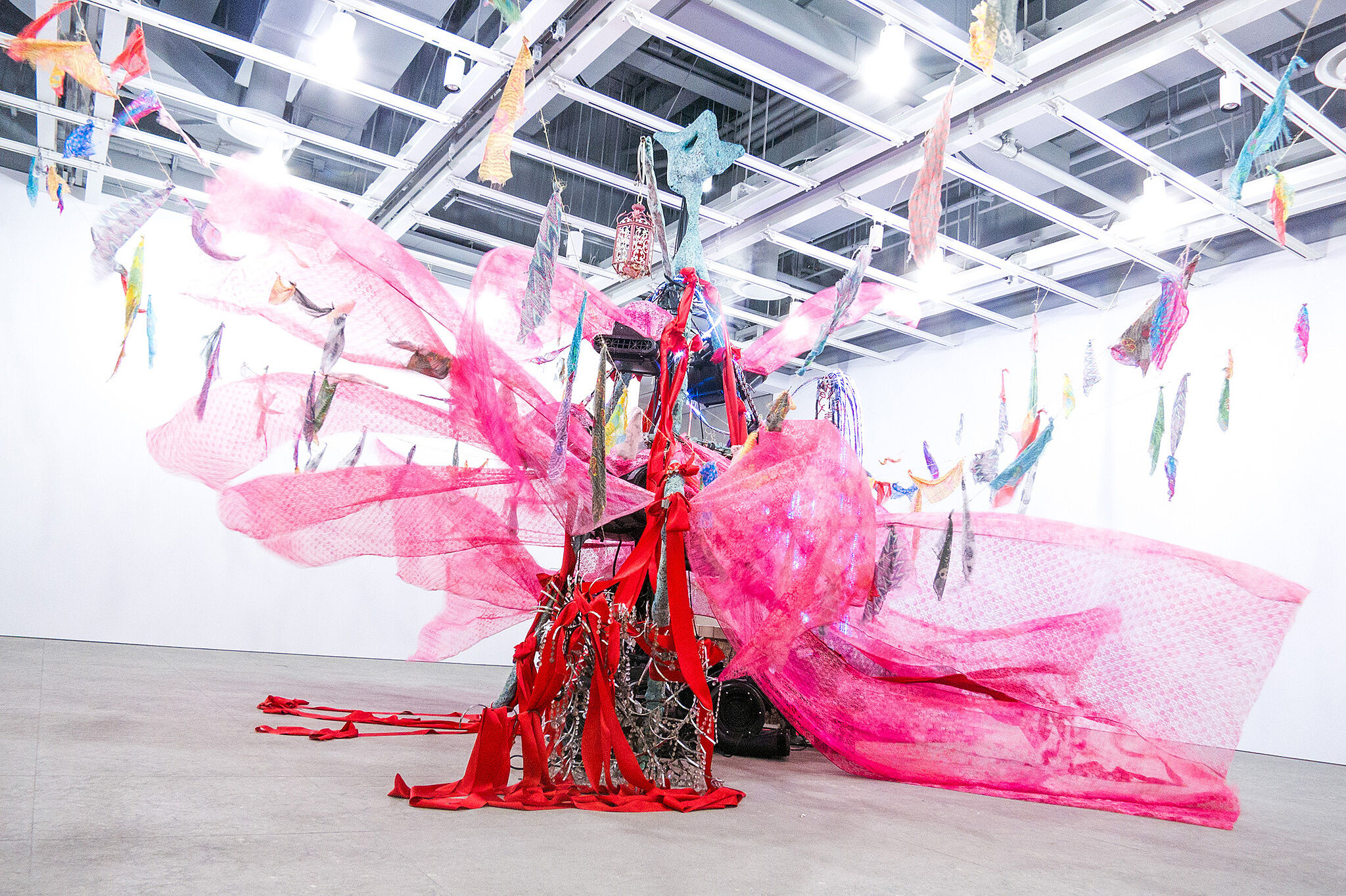 There are some images and signs that are elastic in meaning—that signify something for nearly everyone even though any particular significance remains in flux, varying from one person to another. Certain emoji icons are like this, such as the one with a wide, even grin that is equal parts grimace and smile. It is as noncommittal of a response as one can get from an array of cartoon faces. Tattoos can be like this too. A cursory search of popular tattoos in 2015 yields stars, angel wings, and cherry blossoms.1 What these adornments truly mean depends on the respective person and, to a lesser extent, its location on someone's body. If placement were not key, the derogatory term "tramp stamp" would not exist and neither would Mike Tyson's late career as a facially tattooed actor. These tattoos can be very open-ended—at once specific and general—but even so, how can we tally the inordinate time, energy, and meaning invested into the design of one's choosing? ?
Jared Madere (b. 1986) makes art that is as open to individual interpretation as these cheeky examples. It is work that is sensitive to the shifting moods of the viewer and can be embedded into daily experience. Drawing on references that are high and low, tacky and serious, Madere looks to public sculpture as one example of how viewers can engage with his work. Public sculpture—no matter how good or how bad—becomes woven into the fabric of everyday life over time. It quickly fades into the background, but it can also function as a symbol of a neighborhood—an object people love or hate, ignore or congregate around. Often it serves all of these roles simultaneously.
It is in this regard that Madere wants his work to act like the songs one associates with specific experiences and people: a first crush, a childhood humiliation, a true BFF, a life partner, a parent, a son, or a daughter. These associations between music and experience run in two directions. Not only are songs linked to one's memories, but they can shift the feeling of a particular moment: a daily commute is not quite the same when set to "Ride of the Valkyries" as it is to "Smooth Operator." Music—with its portable nature—can provide context or make us reflect upon an existing framework, informing a site or experience. Art and its reception, however, is still predominantly contingent upon the white cube gallery and exhibition format. Madere's intent is not to abolish these modern conventions of display, but to create a wider gap for context and content to be exchanged.
While Madere does not avoid references to art history and other aspects of culture, he makes work with various points of entry. To create the most "open" work, Madere begins with a known form, or what he calls a "dumb thing blank enough to project anything onto it."2 For his 2015 exhibition at Armada Gallery in Milan the entry point was a camping scene in which two child-sized figures cooked with a small frying pan over a gas burner.3 One figure, in a coat made of fabric woven to resemble chainmail, holds a wooden spoon while the second figure, in an ornate pink hoodie, appears to pour liquor into the pan. The two are incongruously positioned on a twin bed that is merged with a gold wire-frame dome festooned with real cherries and melted red sealing wax.