Archives
The Whitney Museum of American Art collects, preserves, and makes accessible the institution's historical records and manages the Museum's Records Management Program. Materials in the archives document the origins, development, and activities of the Museum and reflect the mission and history of the institution.
The archival collections available for research include Institutional Archives, Research Collections, and Manuscript Collections. Finding aids are available for the Director's Files, Exhibition Records and the Edward and Josephine Hopper Research Collection. Other processed collections available for research are also listed below.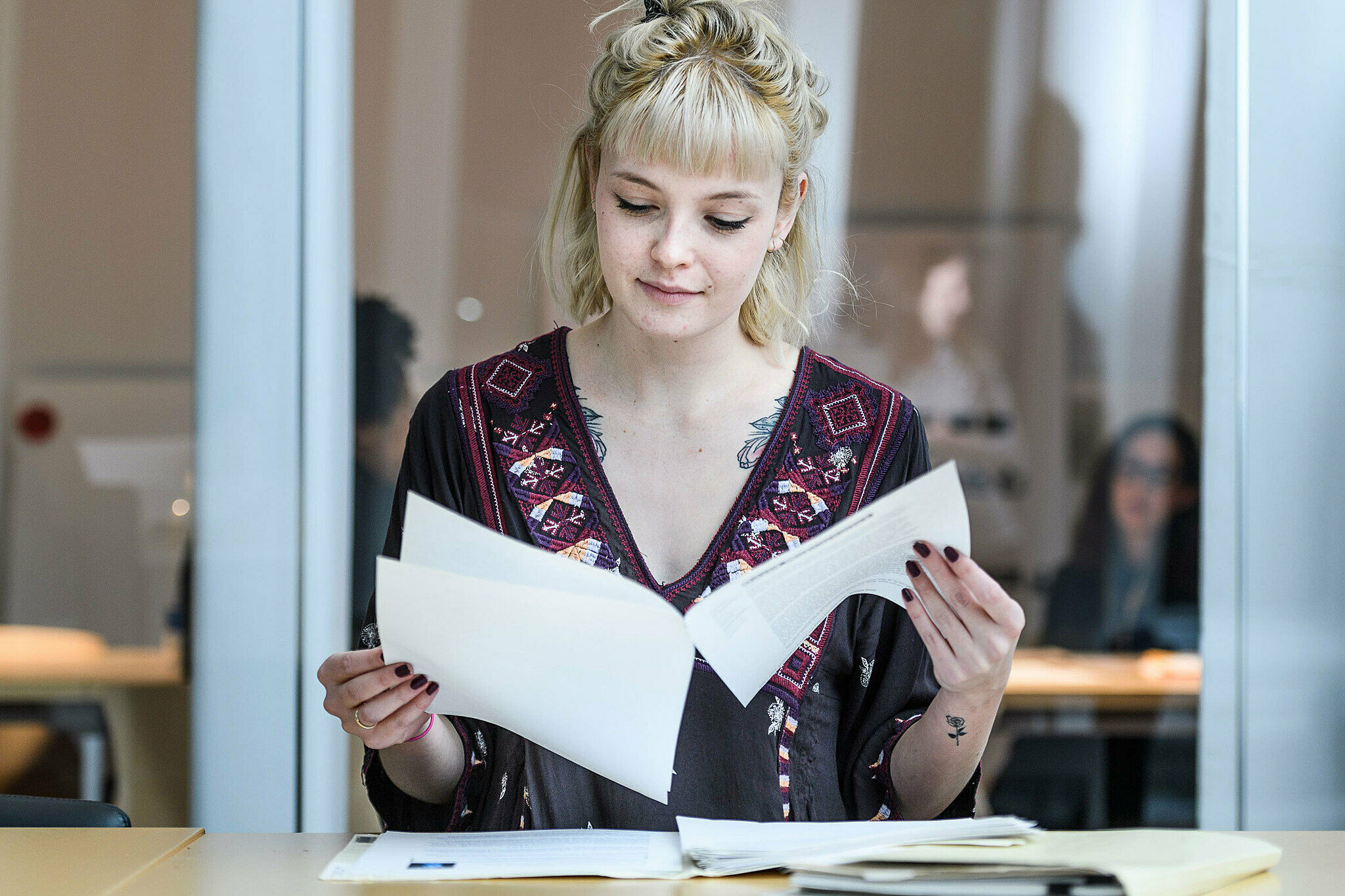 ---
Access to the Archives
Located in West Chelsea, the Whitney Museum of American Art Archives is open daily to Whitney staff and offers limited access to Whitney Museum members, visiting art historians, PhD candidates, graduate students, gallery staff, and other high level researchers interested in the Museum, its history, exhibitions, permanent collections, and artists.
The Whitney Museum of American Art reserves the right to restrict access to certain archival materials due to personal privacy rights, confidentiality, or preservation concerns.
In order to schedule an appointment to access Archives material, researchers must first:
Provide institutional affiliation (letterhead or institutional ID may be requested)
Submit a brief project description
Compile a complete list of the materials they wish to access, including collection title and box numbers; all paging is done in advance of your visit
Request an archives appointment at least one week in advance of the desired date by calling (212) 570-3648 or emailing a brief request to archives@whitney.org
Additionally, if you are interested in requesting books, include titles, call numbers and library locations. Please see our online catalog, WhitneyCat.
---
Institutional Archives
Whitney Studio Club and Galleries: Administrative and Exhibition Records, 1916–1930
These administrative and exhibition records date from Gertrude Vanderbilt Whitney's earliest efforts at supporting and displaying work by American artists, before the Whitney Museum was founded.
Whitney Museum of American Art: Administrative Records, 1930–1960
This collection includes administrative files, correspondence, publications, exhibition information, curatorial research, early property information, and information on artists from the first three decades of Whitney history.
Director's Files, 1950–2000
The Director's Files contain correspondence, memoranda, itineraries and other travel information, business plans, ephemera, exhibition notes, speeches and writings, research materials related to artists and exhibition planning, and published materials. All of these materials cover the tenure of each Director and some may also contain records from an individual's time as curator or in another administrative position.
Exhibition Records, 1931–2004
From its beginning in 1931, the Whitney has mounted innovative exhibitions showcasing emerging and established American artists; these records constitute a growing collection of records produced in the creation of these exhibitions. Pertaining to the development, planning, and maintenance of exhibitions, the exhibition records include correspondence, loan agreements, installation layouts and photographs, and publicity for exhibitions at the main museum, travel-only shows, and exhibitions at the Whitney's past branches: Downtown, Equitable Center, Fairfield County, and Philip Morris (Altria).
Curatorial Records, 1935–1998
Comprising museum-related and exhibition planning research, this collection details curators' daily workings in the museum.
Film and Video Artist Files, 1970–1998
These files were generated and maintained by curators in conjunction with the film and video department's exhibitions, and include information on individual artists, artist collectives, and film companies. Serving as a reference tool for curatorial staff, this series contains exhibition-related administrative documents, correspondence, photocopied images, promotional materials, press, drafts of essays, bibliographies, artist's biographies and resumes, interviews, brochures, and notes.
Film and Video Image Files
Collected from artists, film production companies, non-profit institutions, and the Whitney's film and video collection, these files functioned as reference material for past and current exhibitions/projects, documentation of exhibitions/projects, source material, and as a record of Museum events. The images in this collection include photographs, artist portraits, film stills, production shots, slides, chromes, negatives, artist drawings, and contact sheets.
Performance Series, 1968-1997
This series, relating to performing arts events held at the Whitney Museum and its branches from 1968 to 1997, is chiefly publicity-related and contains press releases and news clippings, event programs, photographs (promotional and documentary), memoranda, budget records, and correspondence. The collection includes press material from the Composers' Showcase, Tuesday Nights at the Whitney, Summer Concerts, Downtown Branch Performances, Downtown Drive-In, and Performance on 42nd Street series, and youth events.
Property Records, 1949–1993
Documenting the Whitney's physical history, these records include information on properties the museum inhabited from 1949 to the present: 22 West 54th Street, the construction of the Breuer building at 945 Madison Avenue, the plans for a Michael Graves expansion and the brownstones. The collection contains correspondence, memoranda, budgets, press clippings, special events information, architectural plans, and newsletters from the Breuer building's capital campaign.
Photograph Collection
This collection includes photographs, negatives, and slides pertaining to artist's objects, portraits of artists, Whitney Museum properties, Whitney Museum education and special events, and binders of photographs created by curators for exhibition research.
Whitney Artists' Correspondence and Ephemera
These files comprise original artist correspondence, announcements, and other rare ephemera.
---
Research Collections
Arshile Gorky research collection, 1920s–1990s
Assembled from various sources—the artist himself, his family, his biographers, Whitney Museum staff, American Art Research Council, published sources, and museums and galleries—this collection chronicles Gorky's life and work.
Edward and Josephine Hopper Research Collection, 1894–2000
The Edward and Josephine Hopper Research Collection documents the long relationship between Edward Hopper (1882-1967) and the Whitney Museum of American Art. It includes voluminous documentation of the artist's life and work compiled by Whitney curators in the course of preparing exhibitions of Hopper's work and the Hopper Catalogue Raisonné, as well as correspondence with Hopper and his wife Josephine, and with collectors of Hopper works.
---
Manuscript Collections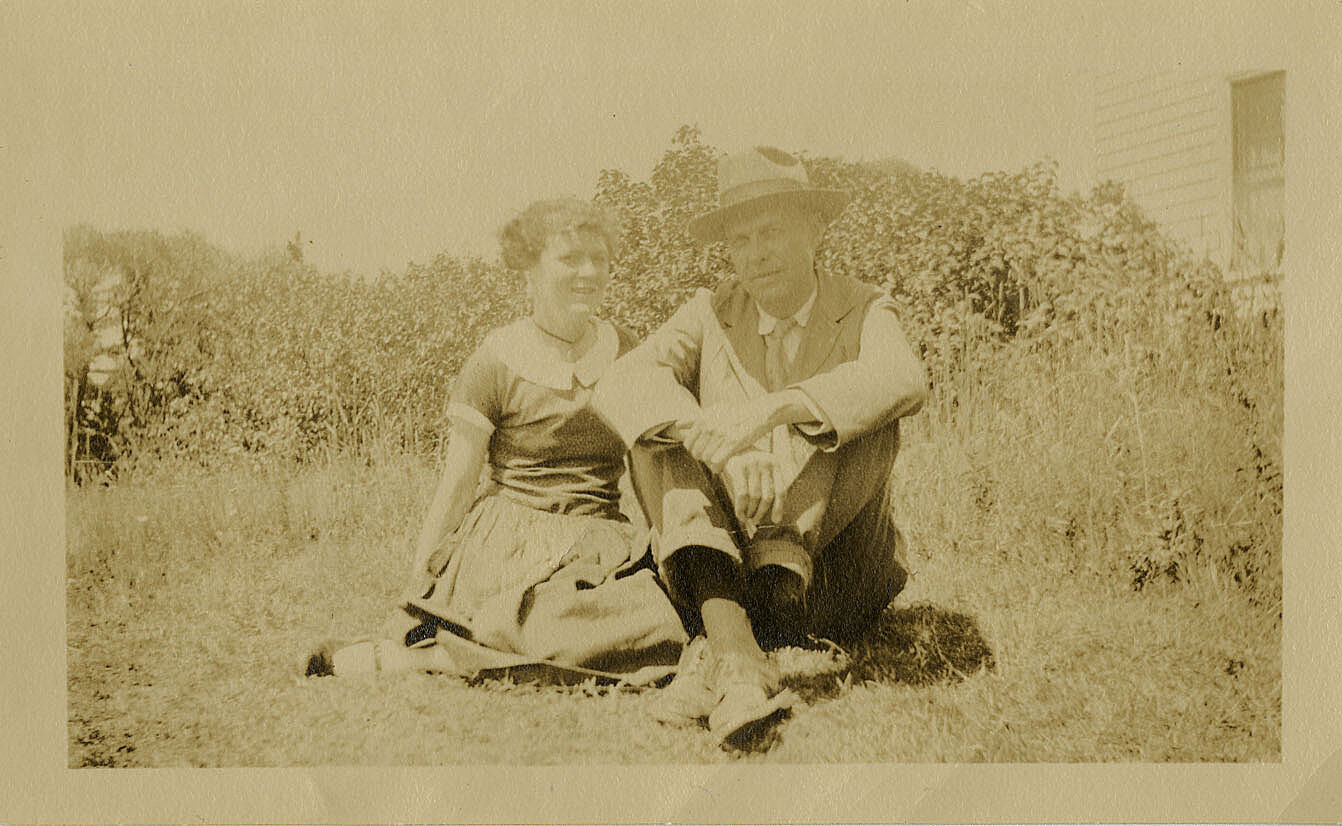 The Sanborn Hopper Archive at the Whitney Museum of American Art
Donated by the Arthayer R. Sanborn Hopper Collection Trust, this collection consists of about 4,000 items including more than 300 letters and notes from Hopper to his family, friends, and colleagues, twenty-one notebooks in Hopper's own hand, and ninety notebooks by Hopper's wife, Josephine Nivison Hopper, as well as extensive archival material relating to Hopper's artistic career and personal life, such as photographs, personal papers, and dealer records. The Sanborn-Hopper Archive will be open to scholars by appointment after the collection is catalogued, processed, and researched, as the Whitney plans to explore potential exhibitions, programs, and publications making use of the Archive's extraordinarily rich materials.
Funding for the processing of the Sanborn Hopper Archive is generously provided by the Leon Levy Foundation.
Resources for Rebels on Eighth Street: Juliana Force and the Whitney Museum of American Art by Avis Berman
These materials include correspondence between writer Avis Berman and Anita Duquette, Rights and Reproduction Manager at the Whitney Museum of American Art, regarding the reproduction of material from the Whitney archives for Berman's Rebels on Eighth Street (New York: Atheneum, 1990).
Lloyd Goodrich Artists Correspondence, 1917–1978
Forming an illuminating portrait of Goodrich's social world and art interests, this varied collection consists of letters, postcards, holiday cards, invitations, and exhibition notices that the former Director of the Whitney and his wife Edith exchanged with artists, collectors, museums and gallery staff, and other friends.
John Depol Collection, 1953–2004
This collection consists of material sent to Whitney Museum print department staff members by wood engraver John DePol between 1997 and 2004. It includes original samples of DePol's work and documentation on his career.
Francis M. Naumann Research Collection for How, When and Why Modern Art Came to New York by Marius de Zayas, 1910–1936
This collection centers on Marius de Zayas, an influential yet largely behind-the-scenes participant in the new avant-garde art scene in New York and Paris in the 1910s and early 20s; it was assembled by Francis M. Naumann for his How, When and Why Modern Art Came to New York(Cambridge: MIT Press, 1996).
Florence Rubenfeld Collection of Archival Material for Clement Greenberg: A Life, 1988–1998
Comprising a decade of research, the material in this collection relates to the writing and publication of Clement Greenberg: a Life (New York: Scribners, 1998) by art critic Florence Rubenfeld.
---
Projects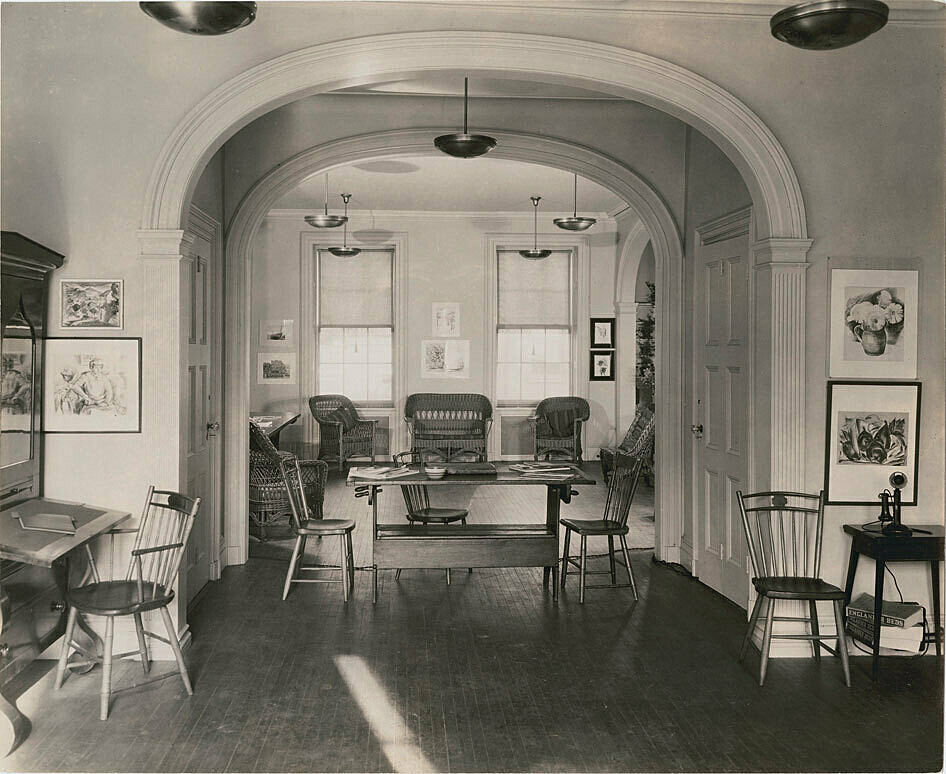 The Whitney Studio Club and Galleries Collection, a project funded through the generous support of the Leon Levy Foundation, brings together the Whitney Museum's earliest documents in a fully-searchable database. In 2010, archives and exhibition publications from the Whitney's pre-history were digitized, in an effort to both increase the visibility of these records and to preserve fragile primary source documents. Archival records, photographs, checklists, and catalogs from exhibitions organized by Gertrude Vanderbilt Whitney and Juliana Force—respectively, founder and first director of the Whitney Museum—were scanned to create high-quality digital files. Project and Library staff worked to organize and present the digital database, accessible by staff and the public.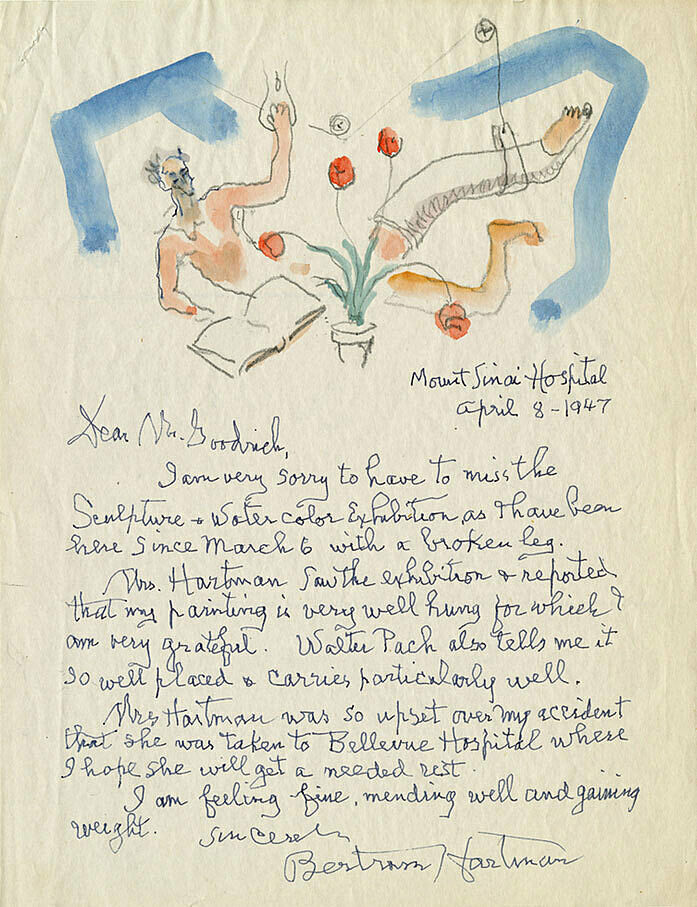 Made possible with generous support from the Leon Levy Foundation, the Whitney Artists' Correspondence and Ephemera project will bring focus to a specific selection of extraordinary material found in the Whitney's Library and Archival collections. These letters, notes, personalized announcements and invitations represent a view of the thoughts and conversations between Museum staff and the artists they represented. Access to this material will make an important contribution to the history of early-twentieth-century American art and the changing tastes of the viewing public and art market.