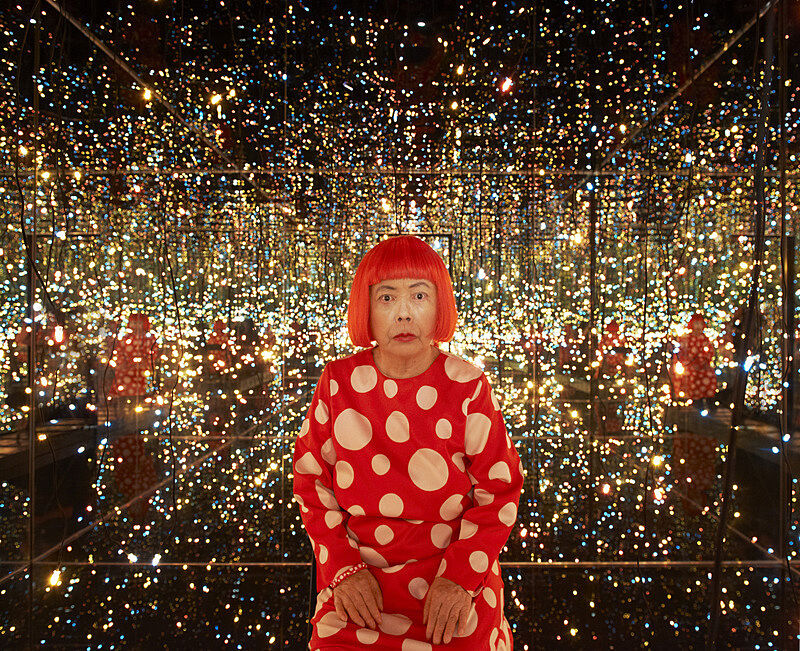 Yayoi Kusama's:
Fireflies on the Water

June 13–Oct 28, 2012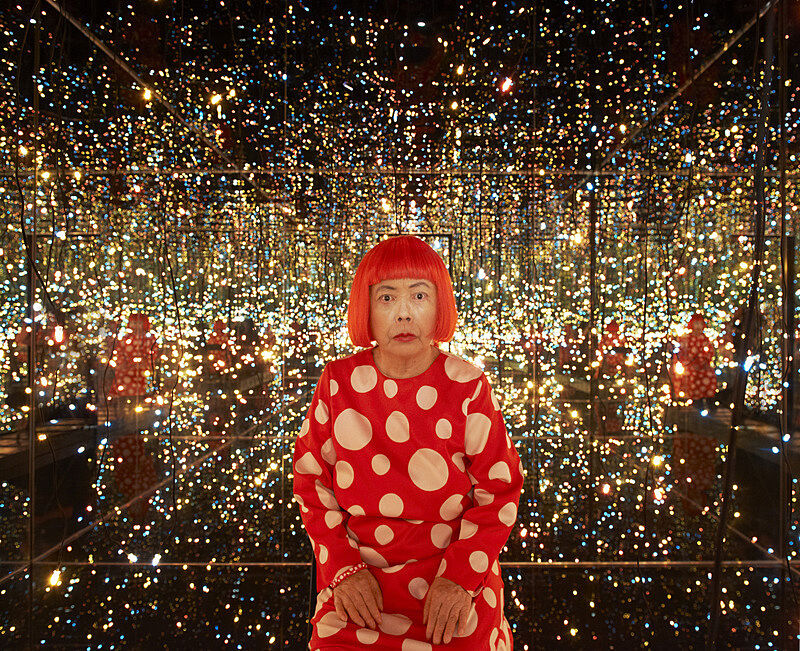 Yayoi Kusama's depictions of seemingly endless space have been a central focus of her artistic career. Kusama's Fireflies on the Water (2002)—with its carefully constructed environment of lights, mirrors, and water—is one of the outstanding examples of this kind of installation, which creates a space in which individual viewers are invited to transcend their sense of self.
This exhibition is organized in collaboration with Tate Modern, London.
Supported by

Additional support for the Whitney's presentation of Yayoi Kusama is provided by Carla Emil and Rich Silverstein, The Gage Fund, Susan Hancock/Royal T, the Juliet Lea Hillman Simonds Foundation, the Asian Cultural Council,
The Japan Foundation, New York, and Linda and Andrew Safran.
With thanks to Victoria Miro Gallery, London; Ota Fine Arts, Tokyo; and Yayoi Kusama Studio, Inc.
for their support of the international tour of the Yayoi Kusama exhibition.
Additional thanks to Gagosian Gallery for their assistance with the Yayoi Kusama exhibition in New York.
---
---
INSTALLATION PHOTOGRAPHY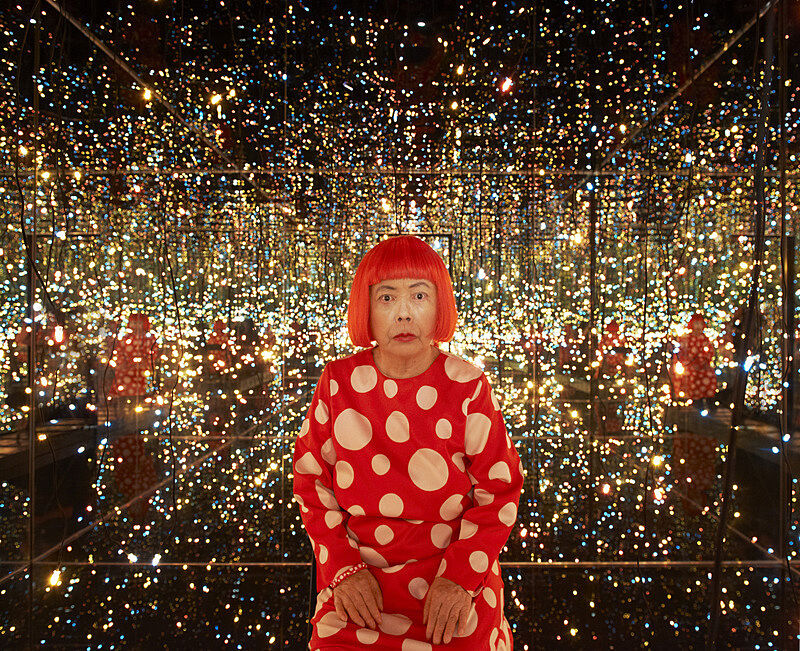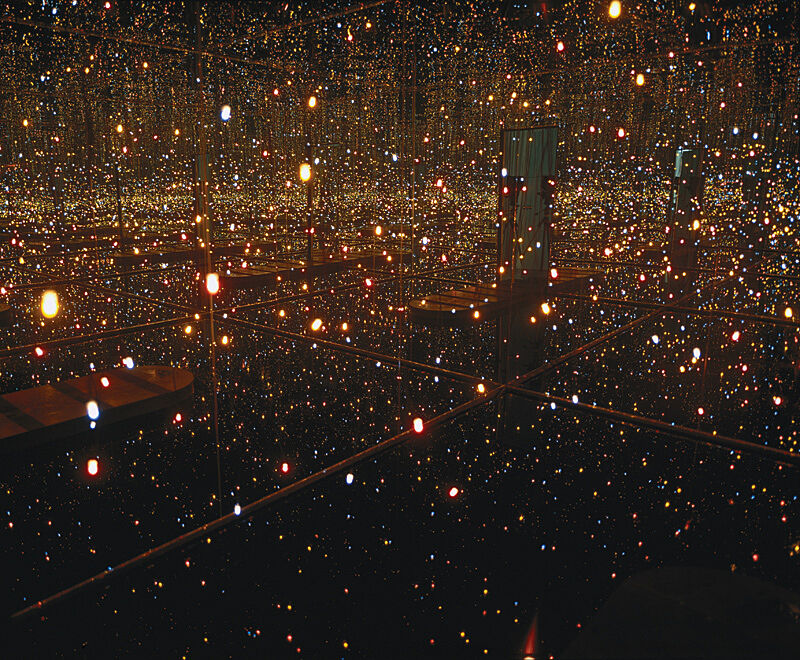 ---
Important Ticketing Information
Timed tickets are required for entry into Fireflies on the Water. Per the artist's wishes, visitors must enter the installation one at a time, unless assistance or a guardian is required. There is a one-minute time limit inside the installation.
Tickets are free with Museum admission and can only be reserved on the day of your visit at the admission desk. The day's ticket allotment for Fireflies is distributed quickly, usually within the first hour after the Museum opens. Due to high demand, you may receive a time slot up to 5 hours after your arrival.
Members and corporate members have exclusive access during the first twenty minutes of each hour and may request tickets at the Member Services Desk upon their arrival. Due to the popularity of Fireflies, member tickets may not be available when you visit. The Whitney is also offering special members-only viewings of the installation each weekend morning from 10 to 11 am through October 28. Please note that corporate members are not included in these special weekend viewing hours of the installation.

Tickets are not available for group purchase.
General admission tickets purchased online do not include admission to Fireflies. Request Fireflies tickets when you redeem your online tickets at the Express Admission desk. Due to the popularity of Fireflies, tickets may not be available when you visit.


Please Note
The installation consists of a small dark room lined with mirrors on all sides, a pool in the center of the space, and many small lights hanging from the ceiling, creating visual effects that may be disorienting to some viewers. To experience the work, visitors must step up onto a 6-inch-high platform, pass through a 30-inch-wide doorway, and travel over a 30-inch-wide platform with no edge protection. A video tour is also available.