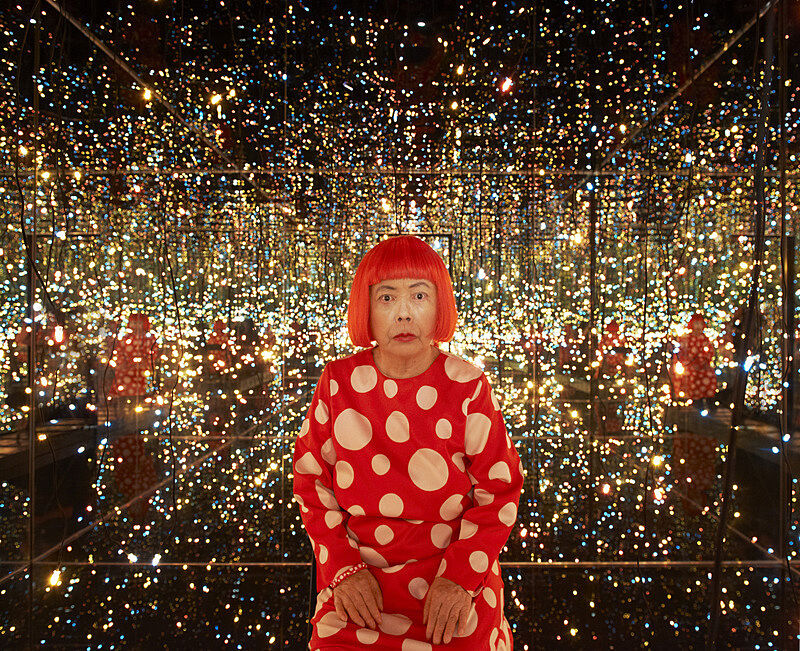 Yayoi Kusama's:
Fireflies on the Water

June 13–Oct 28, 2012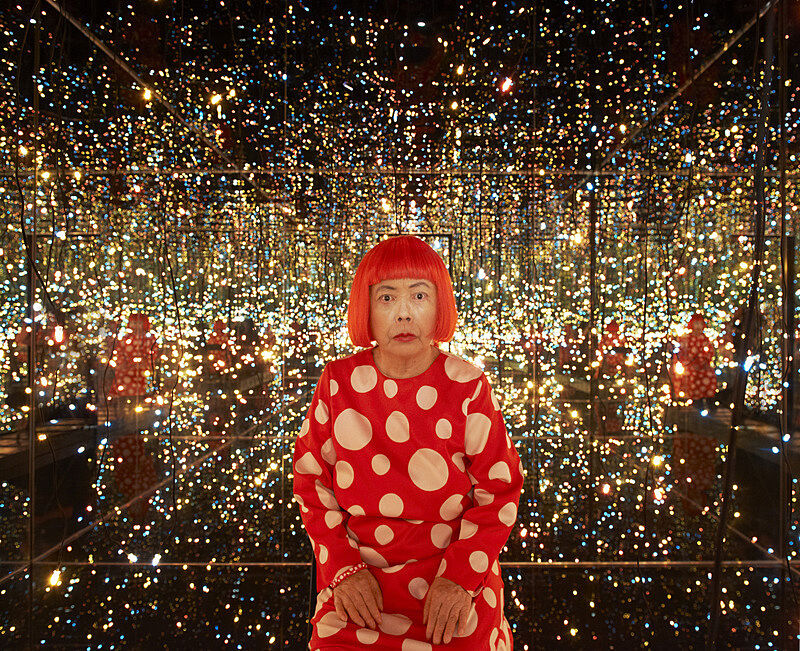 Yayoi Kusama's depictions of seemingly endless space have been a central focus of her artistic career. Kusama's Fireflies on the Water (2002)—with its carefully constructed environment of lights, mirrors, and water—is one of the outstanding examples of this kind of installation, which creates a space in which individual viewers are invited to transcend their sense of self.
This exhibition is organized in collaboration with Tate Modern, London.
Supported by

Additional support for the Whitney's presentation of Yayoi Kusama is provided by Carla Emil and Rich Silverstein, The Gage Fund, Susan Hancock/Royal T, the Juliet Lea Hillman Simonds Foundation, the Asian Cultural Council,
The Japan Foundation, New York, and Linda and Andrew Safran.
With thanks to Victoria Miro Gallery, London; Ota Fine Arts, Tokyo; and Yayoi Kusama Studio, Inc.
for their support of the international tour of the Yayoi Kusama exhibition.
Additional thanks to Gagosian Gallery for their assistance with the Yayoi Kusama exhibition in New York.
---
Videos
Sunrise

Sunset

A 30-second online art project:
Kristin Lucas, Speculative Habitat for Sponsored Seabirds

Learn more