2018–2019 Teacher Exchange
About the Participants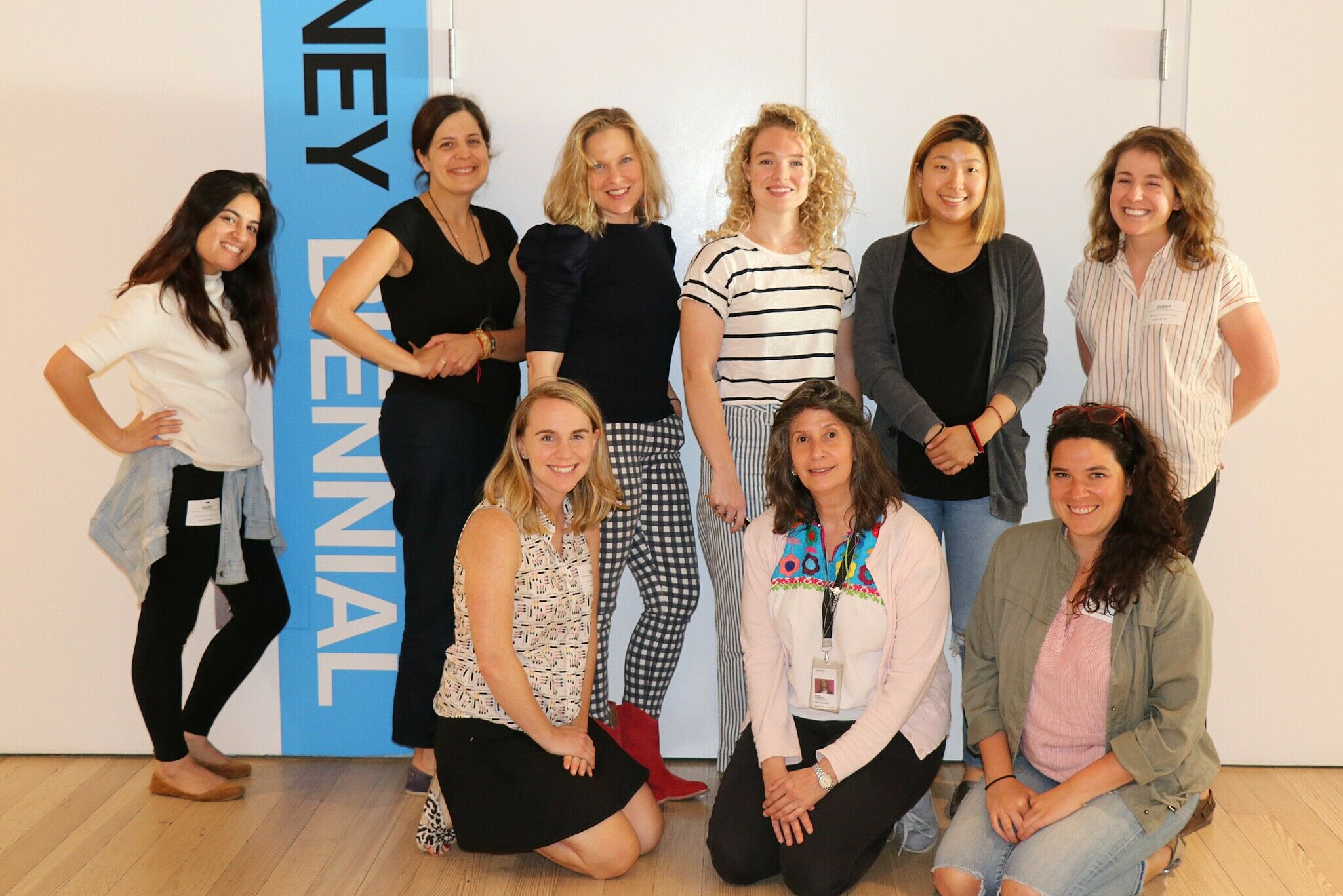 Clara Yoo
Clara is a high school History and Special Education teacher at The Clinton School. She is a graduate of Barnard College and holds a Master's in Education from CUNY Hunter. Clara is in her third year of teaching and is interested in arts-oriented approaches to education that makes learning accessible for her students.
Emma Strickler
Emma teaches 6th and 8th grade Social Studies at The Clinton School. She is a graduate of Kenyon College and received her Master's in Social Studies Education from Teachers College, Columbia University. Emma strives to broaden her students' perspectives on how art can be used to understand and bring insight to history.
Eva Deffenbaugh
Eva teaches 6th grade at NYC Lab Middle School. Two years ago, she began implementing her original STEAM curriculum which supports science and engineering principles through contemporary and modern art. Eva is a potter and trustee at the Center for Contemporary Art in Bedminster, NJ. She appreciates the different ways in which art motivates students to learn.
Jennifer Pommiss
Jenny studied Dance at Oberlin College and received an MFA from Ohio State University, where she was a recipient of the Graduate Alumni Research Award. She is a choreographer, performer, and teacher, whose work has been presented in the United States and abroad. Since 2012, Jenny has developed Grace Church's high school dance program, which seeks to involve and invest in students by giving voice through choreography.
Lindsay Litinger
Lindsay is a 2nd grade English language arts, math, and social studies teacher at PS41. She is interested in the intersections between art and across content areas, specifically looking at the unique cultural and creative history of New York City.
Maria Zagoreos
Maria is a history teacher with a background in archeology and documentary filmmaking. She currently teaches at the Lower Manhattan Arts Academy. In addition to enjoying the processes of learning and making art, Maria believes in the transformative power of art for all people.
Rebecca Oshins
Rebecca currently teaches 5th grade English language arts at George Jackson Academy. She is passionate about creating an inclusive and expressive classroom by encouraging her students to tap into their own creativity through real life examples.
Sophie Sawyers
Sophie is a 3rd grade teacher of math, history, and English language arts at Grace Church School. She is currently working towards her Master's in Elementary Inclusive Education at Teachers College, Columbia University. She aims to ensure equitable opportunities for all learners by validating their experiences and commentary as official expertise.
Tanya Vazirani
Tanya attended Pace University and Rhode Island School of Design for K-12 Art Education. She currently teaches Visual Arts for K-5th graders at PS 33 Chelsea Prep, where she encourages her students to form a connection to art outside of the classroom.