2017–2018 Teacher Exchange
About the Participants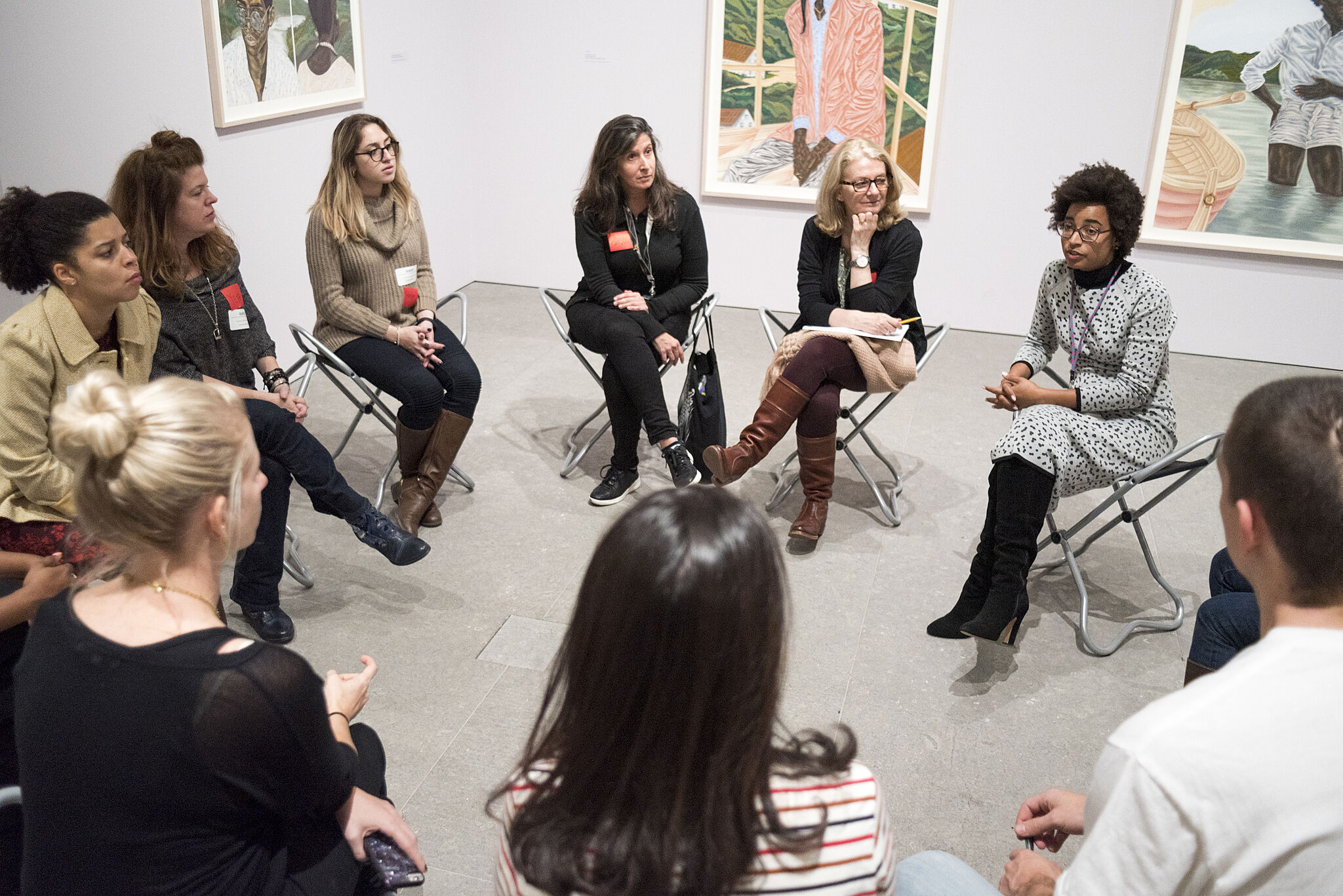 Iris Cortes-Purice
Iris is a high school Spanish teacher at Grace Church School. A native New Yorker and graduate of Teachers College, Iris has dedicated her career to working with youth in New York City's public schools, community centers, and private schools.
Yetta Garfield
Yetta Garfield is the Assistant Principal and 11-12th grade Drama teacher at The Lower Manhattan Arts Academy. She is a founder of the school, and worked with a team of educators to design and open it in 2006. LoMA was created with a shared belief that the arts play an integral role in character development and building cultural capital in urban youth.
Jon Gertz
Jon is in his third year teaching 6th grade humanities at Lab Middle School. He is a graduate of Teachers College, Columbia University and the University of Louisville. Originally from Kentucky, he lives in Brooklyn and makes music in his free time.
Rebecca Hyman
Rebecca graduated from SUNY New Paltz in 2016, and is currently working towards her Gifted Education Extension at the State University of New York at Buffalo with a focus on Art History and Deaf Studies. This is her second year as a third grade teacher for the Gifted and Talented program at PS 33 Chelsea Prep.
Heather Nordstrom
Heather grew up riding horses on a farm in the Midwest. After college, she completed a fellowship in Germany, which sparked her love of teaching. Heather has lived and worked in New York City for the past fifteen years. She currently teaches 11th grade English Language and Literature at the Clinton School.
Valerie McEvoy
Valerie holds degrees in Fine Art, Early Childhood Education, and Special Needs. She currently teaches first grade Special Education classes at PS 3, The Charrette School. Valerie has taught printmaking to adults and exhibited artwork in the United States and abroad.
Greta Mountain
Greta is a 4-8th grade art teacher at George Jackson Academy. She has also taught Special Education, ESL, and adult English classes. Greta enjoys experiencing new cultures and people. She lived and worked as an educator in Puerto Rico and China. As an artist, Greta works in watercolor and ink, using photographs she takes during her travels.
Sheena Vanathayan
Sheena is a high school Social Studies and Art Criticism teacher who focuses on how groups of people have resisted oppression. She is also a member of the Learning Partners Program, where she is exploring how to integrate arts and social justice across content areas. Sheena currently teaches at Gotham Professional Arts Academy.
Nancy Wahl
Nancy is a resident of the West Village, where she teaches at PS 41. She believes in the power of community to foster art, creativity, and beauty. Nancy looks forward to making connections between the Whitney's collection and her curriculum.
Boyoung (Anna) Yun
Anna received her MA in Gifted and Talented Education at Teachers College, Columbia University. She currently teaches kindergarten in the Gifted and Talented program at PS 33 Chelsea Prep. Prior to joining the Whitney's Teacher Exchange program, Anna participated in a program at Children's Museum of Art to work on a film-making project.