Education Committee
The Whitney Education Committee is an enthusiastic and inquisitive group dedicated to supporting Education programs at the Whitney for teens, students, families, adults, and visitors with disabilities. The Education Committee offers its members unique opportunities to learn more about art and artists at the Whitney. Additionally, members participate in exclusive behind-the-scenes Museum tours and are invited to observe Education programs in action. Kathryn Potts, Associate Director, Helena Rubinstein Chair of Education, has been with the Whitney's Education Department since 1997, and serves as the Education Committee liaison.
Participation begins with an annual gift of $7,500.
For further information please email patron_groups@whitney.org or call (212) 570-7700.
Recent Events Include:
In-depth private walkthroughs of each special exhibition led by the Whitney's curators
Invitations to the annual Fall kickoff event and Spring Luncheon with the director and key members of the Education department
Priority seating at the annual Walter Annenberg Lecture with Adam D. Weinberg
Special programming featuring Whitney artists, including studio visits, tours, and discussions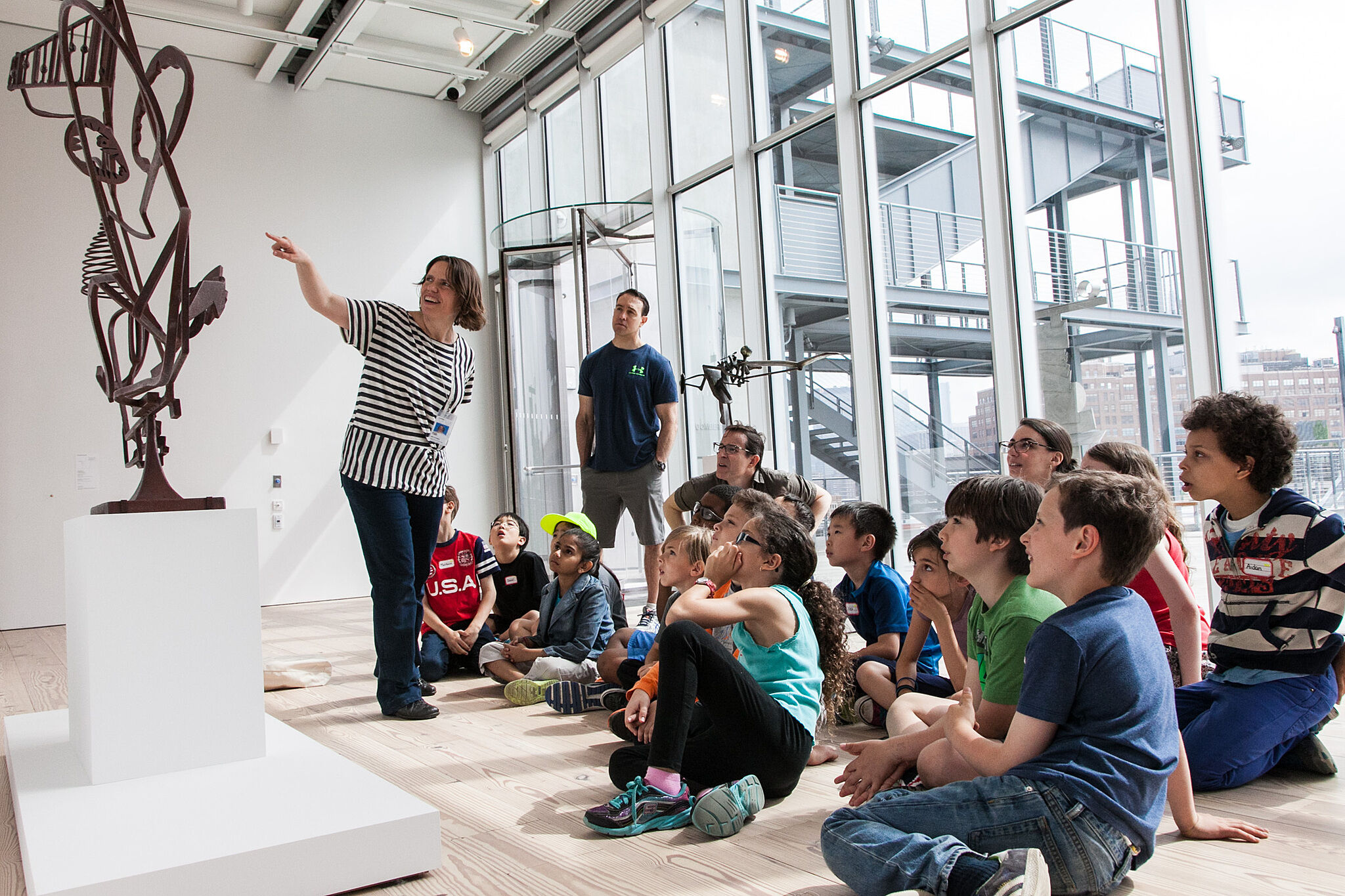 A school tour of America Is Hard to See, 2015