Dreamlands

Screenings and Programs
Part of the exhibition Dreamlands, this screening series highlights a range of cinematic approaches from optical abstraction to science fiction. The works included challenge the notion of film as a fixed medium, as artists project into the future, document the past, disrupt the canon, and explore the limits of our senses.
Screenings will take place in the Whitney's third-floor Susan and John Hess Family Gallery and Theater, and at Microscope Gallery in Brooklyn. A series of public performances, talks, lectures, and workshops will also begin in January 2017. Please check individual listings for information.
Outer Space brings together a group of films whose cosmological spectacle and other-worldly beauty immerses the viewer in sensations of what outer space might look and feel like. The program includes Black Hole cinema, an expanded cinema event that interprets everything that emits light, from photons to stars and galaxies, as projections.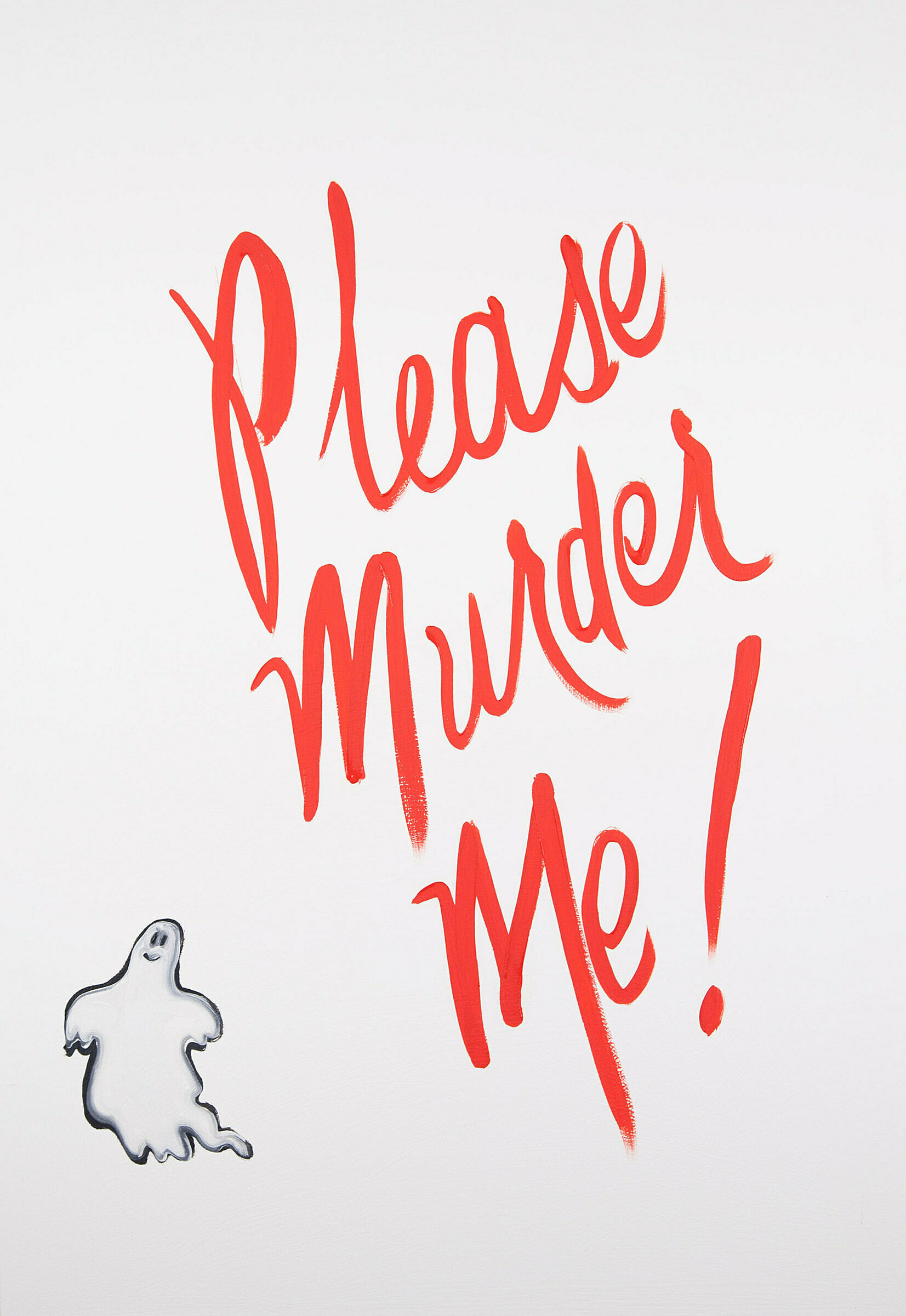 Four writers and artists read their recent writing, on noir—an elusive mood, literary, cinematic, fatalist, dystopian, psychologically expressive, melodramatic, morally ambiguous, and always just out of reach.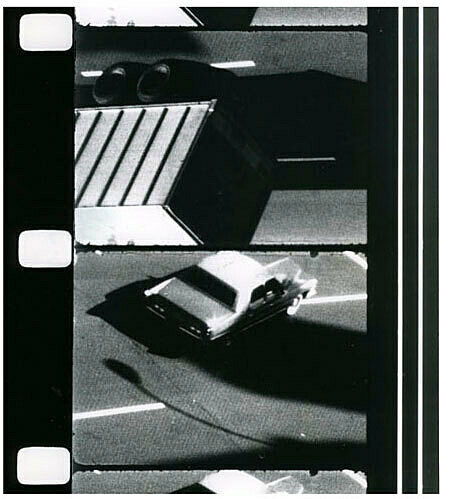 Abstract film emerged at the beginning of the twentieth century as artists sought to escape the constraints of the visible and create non-representational forms in painting, sculpture, and the moving image. This program brings together works by the Abstract Film movement working in Berlin in the 1920s, whose abstract forms, made using cardboard, dyes, paint on glass, and paper, were animated into optical metaphors of the rhythm, meter and tone of music. The second group of works presents abstract experiments with the screen by artists who emerged in the latter half of the century, in works that shift our vision outwards from the screen into the space of the cinema and the outside world.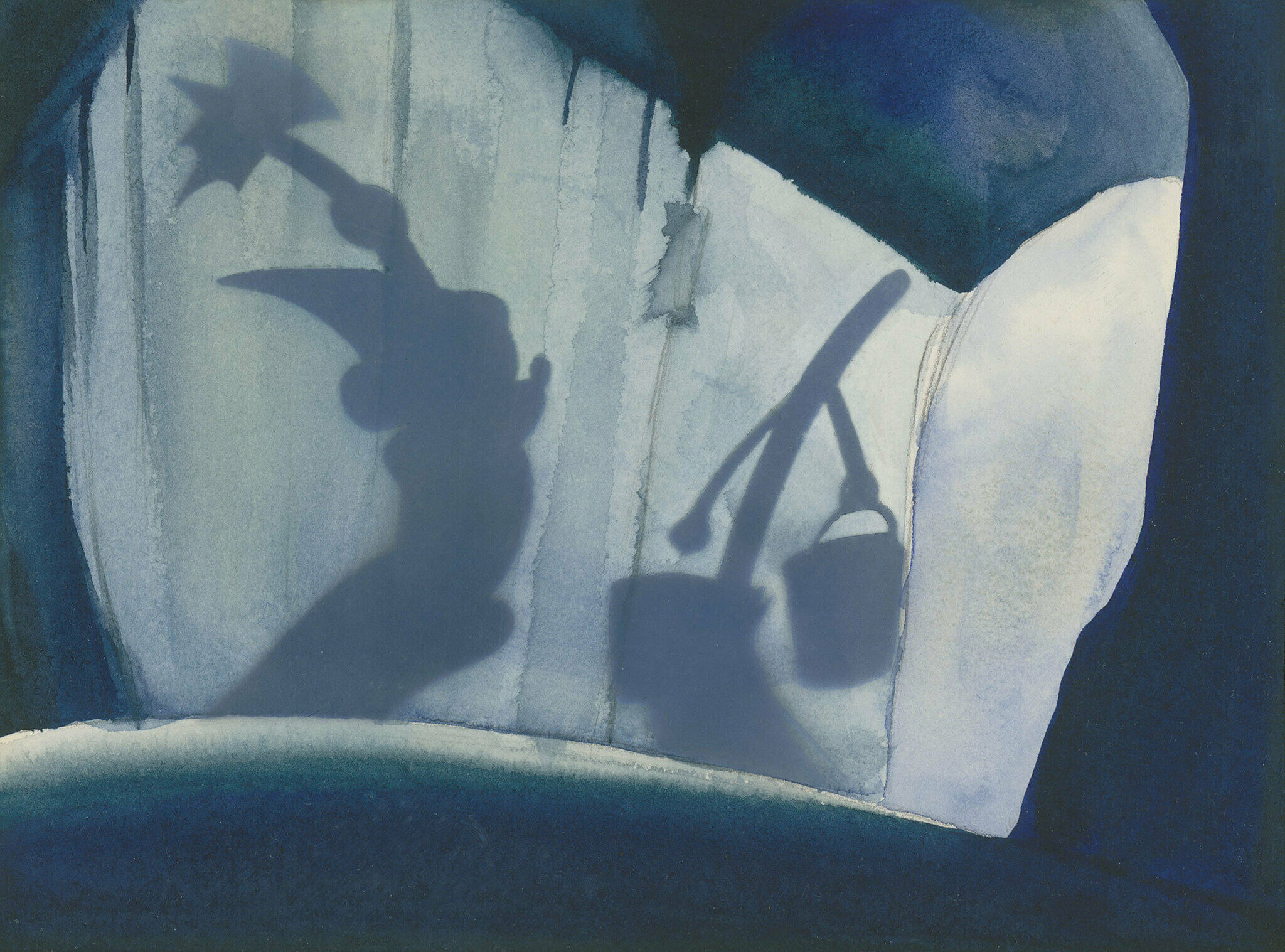 Lawrence Jordan's jewel-like blue-tinted animation film Carabosse is projected on a small white card sitting on a music stand in the center of the theater, with the soundtrack of Satie's piano music filling the room. This contrast of scale between image and sound reverses the traditional hierarchy of cinema, and intensifies the film's surreal, dreamlike quality, and its presence as an object.
This rare screening of Fantasia (1940) provides the opportunity to experience Disney's classic concert film on the big screen with surround sound, immersing the viewer in color and music, and re-visiting the first thirteen presentations of the film using The Walt Disney Studios' Fantasound, a unique multi-channel sound system specially invented in 1940 for the film.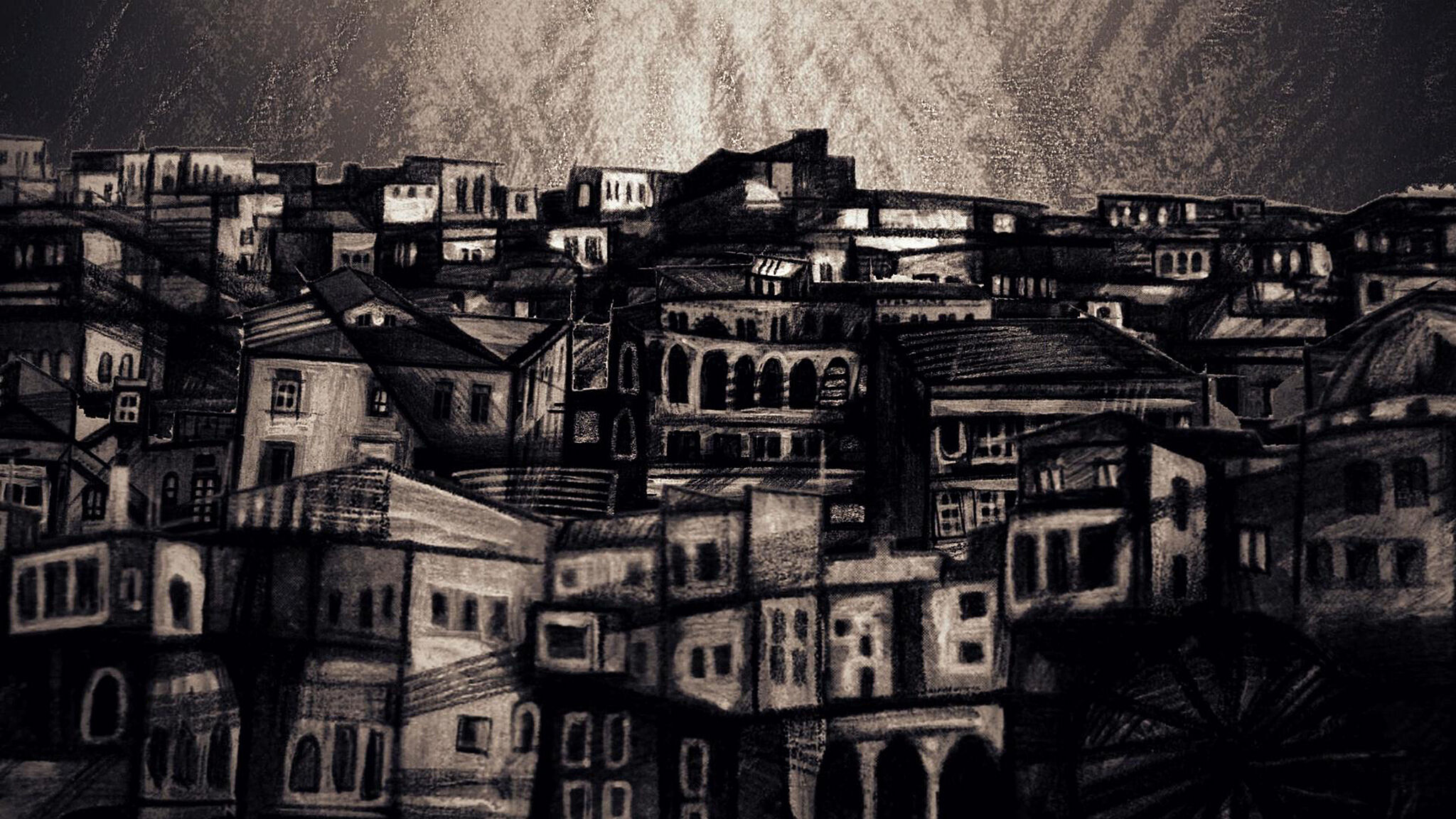 Two Iranian and Syrian filmmakers living outside their countries address their sense of isolation and injustice in hand-drawn animation and montage. Distant Words explores the isolation and loneliness of an outsider visiting his native country as a stranger. In Suleima, an animation documentary, a woman speaks for thousands of anonymous women in Syria through her activism and bravery.
Sunrise
Sunset
A 30-second online art project:
Kristin Lucas, Speculative Habitat for Sponsored Seabirds
Learn more