Frank Stella Teen Night

Dec 7, 2015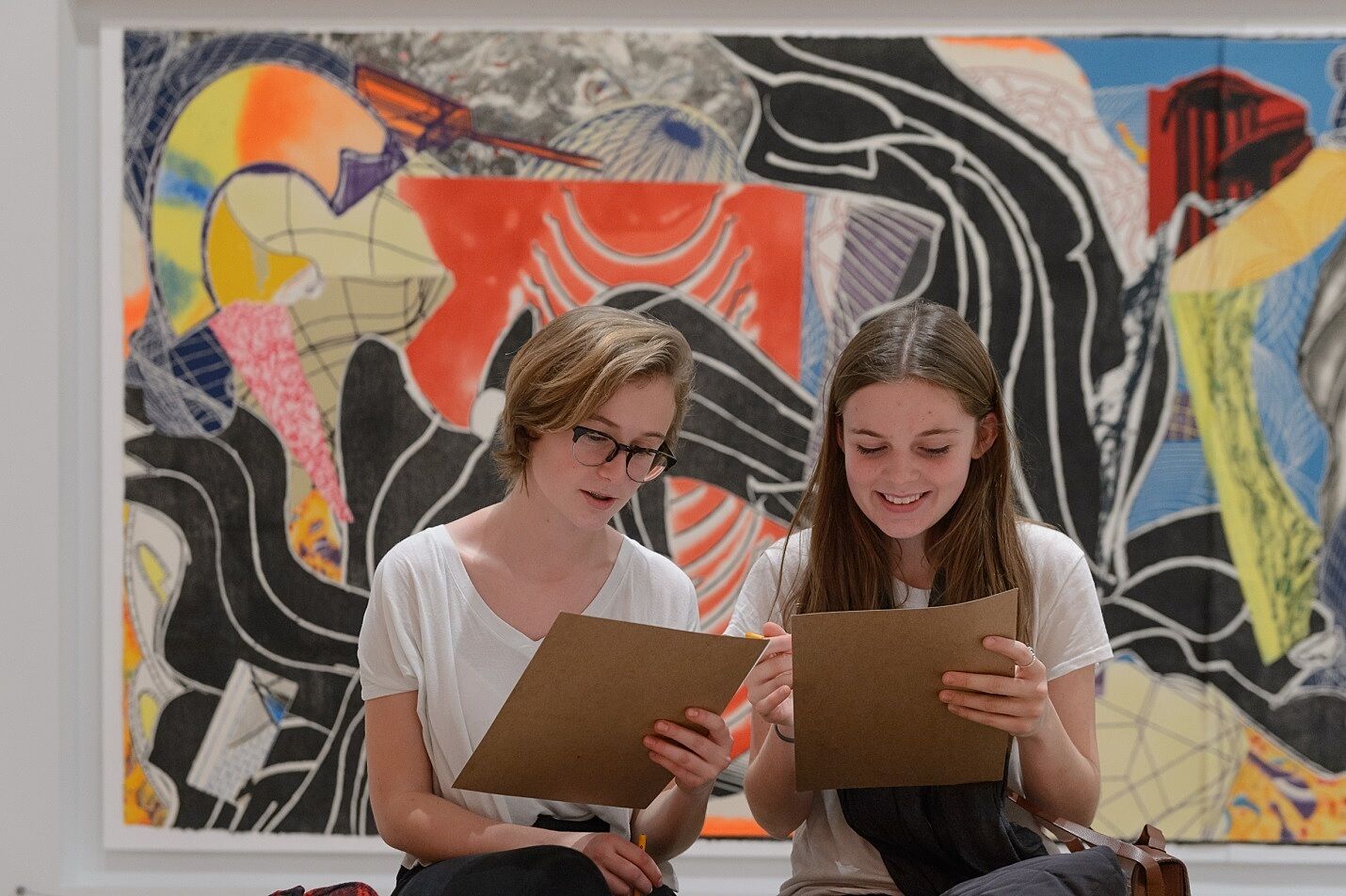 Teens participate in a gallery activity facilitated by YI Leaders. Photograph by Filip Wolak
On December 4, Youth Insights Leaders hosted Frank Stella Teen Night. In the exhibition, Frank Stella: A Retrospective, YI Leaders facilitated various art-making and movement based activities.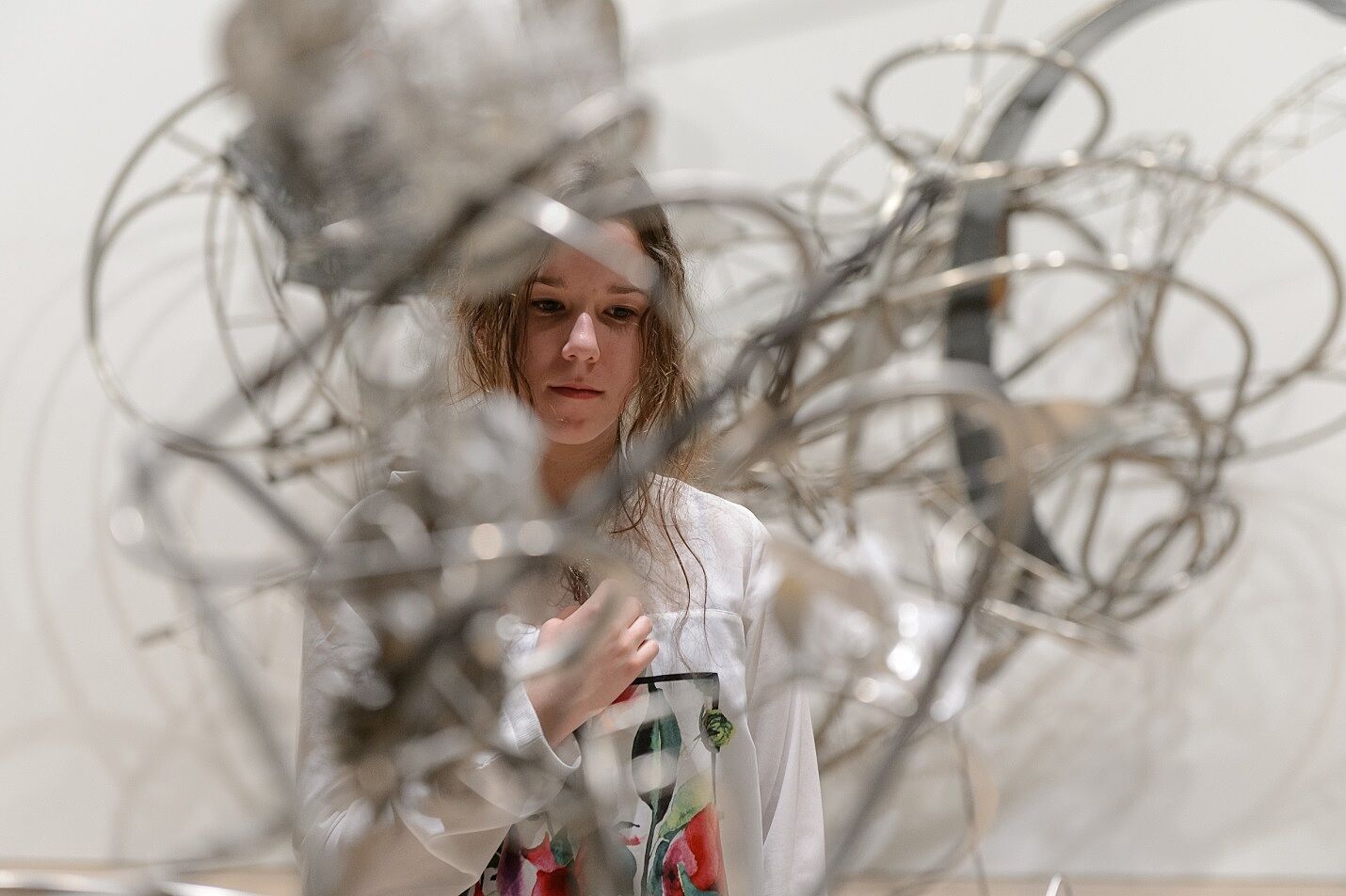 A teen looks at a sculpture by Frank Stella in the galleries. Photograph by Filip Wolak
I ran a discussion-based activity about Stella's K.459 (2012) with YI Leader Anderson. Made of steel and plexiglass, this work was visualized and fabricated with computer aided design software. Some critics say that by using this sort of technology, Stella made his work less personal. We asked teens if they agreed; most believed that although this piece was conceived with advanced technologies, it was still deeply thoughtful. Teens noted the intricate design, the choice of material, and the general feeling that K.459 evokes. Stella once said that he does not want to be defined by one style of art and to me, this piece exemplifies that wish.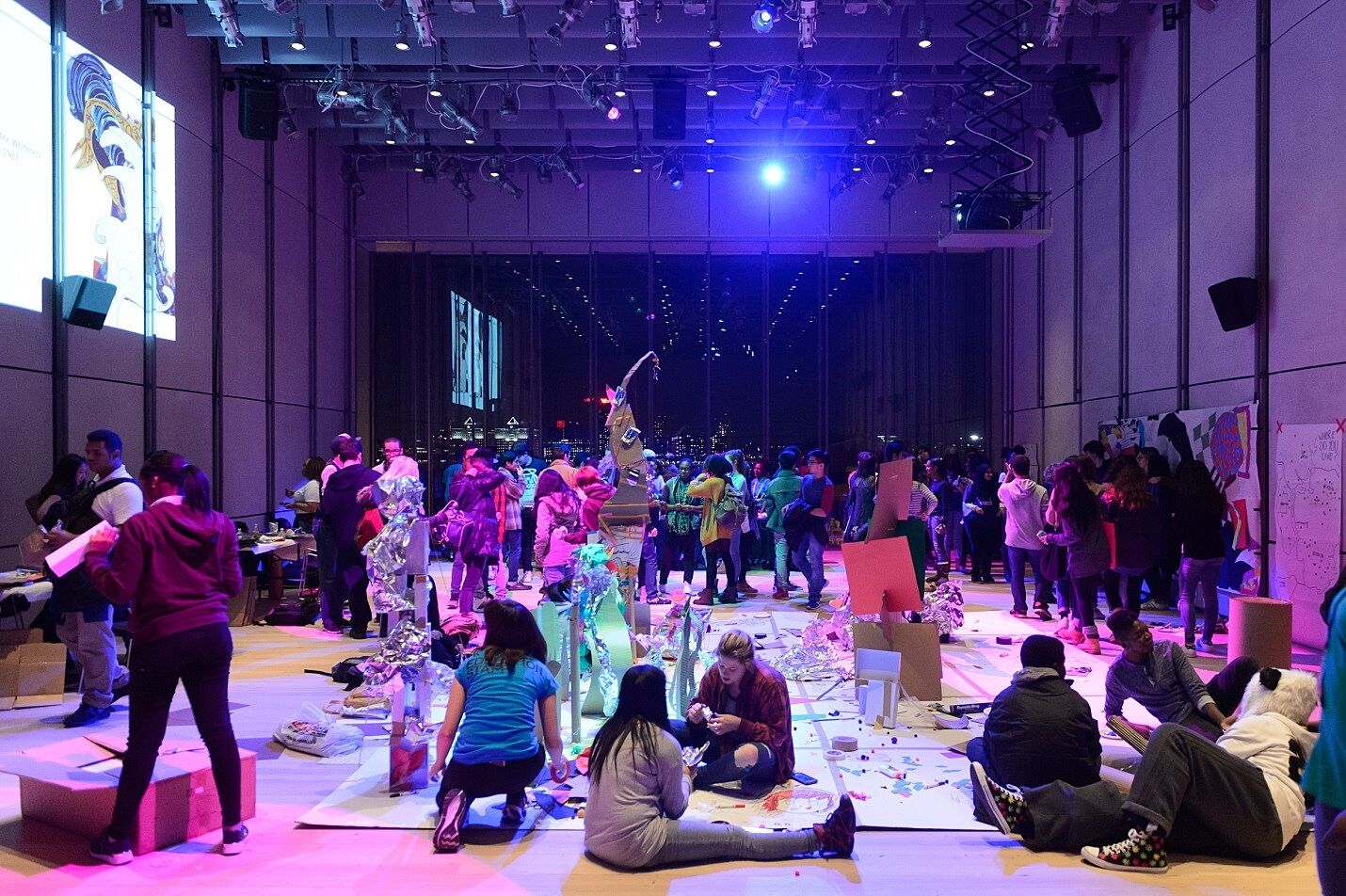 Teens participate in a collaborative art-making project in the theater. Photograph by Filip Wolak
In the Susan and John Hess Family Theater, awesome music played, snacks were served, and a collaborative art-making project took place.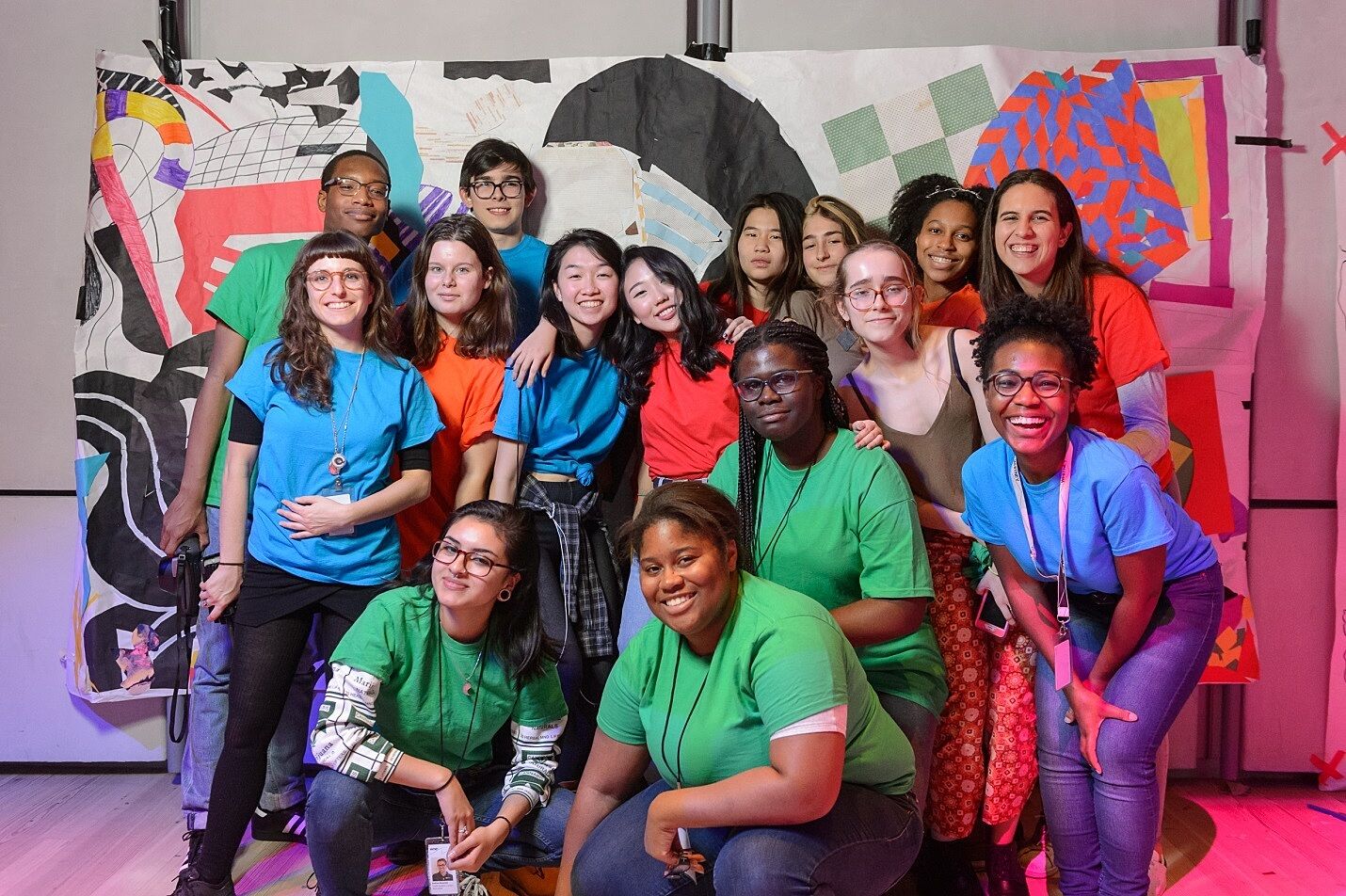 YI Leaders and staff pose in front of a Stella-inspired backdrop. Photograph by Filip Wolak
A popular activity was a Stella-inspired backdrop hung on the wall where teens posed for Polaroid pictures. We expected a small crowd, but 300 teens attended Frank Stella Teen Night. YI Leaders hope that everyone had a great time and hope to see familiar faces at our future events!
By Yueer, YI Leader